Cream Cheese Biscuits and Chocolate Gravy are such a great treat for breakfast or brunch. If you've never had chocolate gravy, you should really give it a try!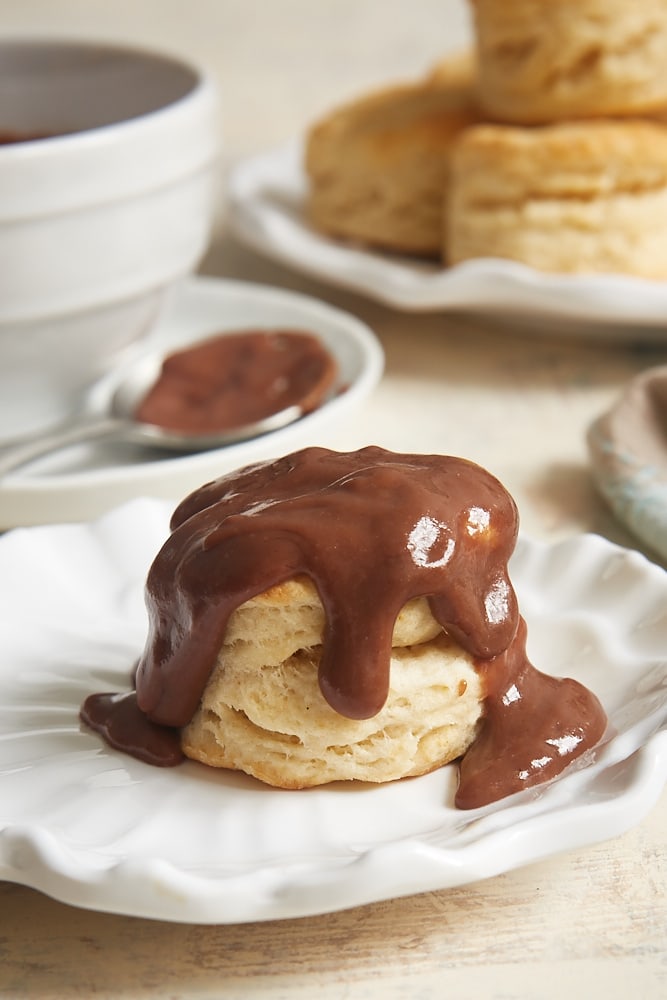 Yes, that's right. Chocolate gravy. Quinn had never heard of chocolate gravy when we met, but I quickly introduced him and he's been much happier ever since. Basically, imagine chocolate with the consistency of gravy. I am quick to tell you that I don't like gravy at all. Not even a little. But, chocolate gravy… well, that's another story. It's so wonderfully thick and chocolate-y. Actually, it's more than wonderful, and I'm not sure any words I can use here would do it justice.
Let's get the biscuits out of the way first. They're much like traditional biscuits, but they're made softer and bolder with a bit of cream cheese added to the dough. They mix up quickly and don't require any rolling. Just pat the dough out on a lightly floured surface and cut them out. And their flavor goes so well with chocolate gravy!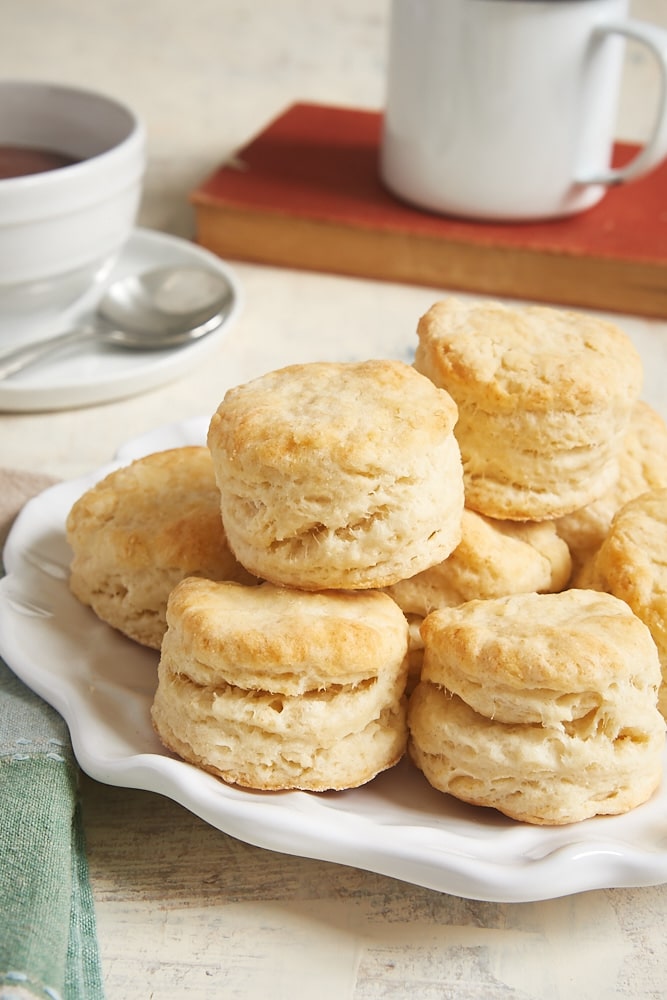 While the biscuits are baking, there's just enough time to whip up some chocolate gravy. I admit that I don't know the exact origin of this recipe. I've tried many recipes over the years, and this one works best for me.
If you've ever made chocolate pudding, you'll notice some similarities in the method for making chocolate gravy. The ingredients are a little different, but it's still cooked on the stovetop with a good bit of whisking. It's so, so simple to make that you're likely to find yourself making it often.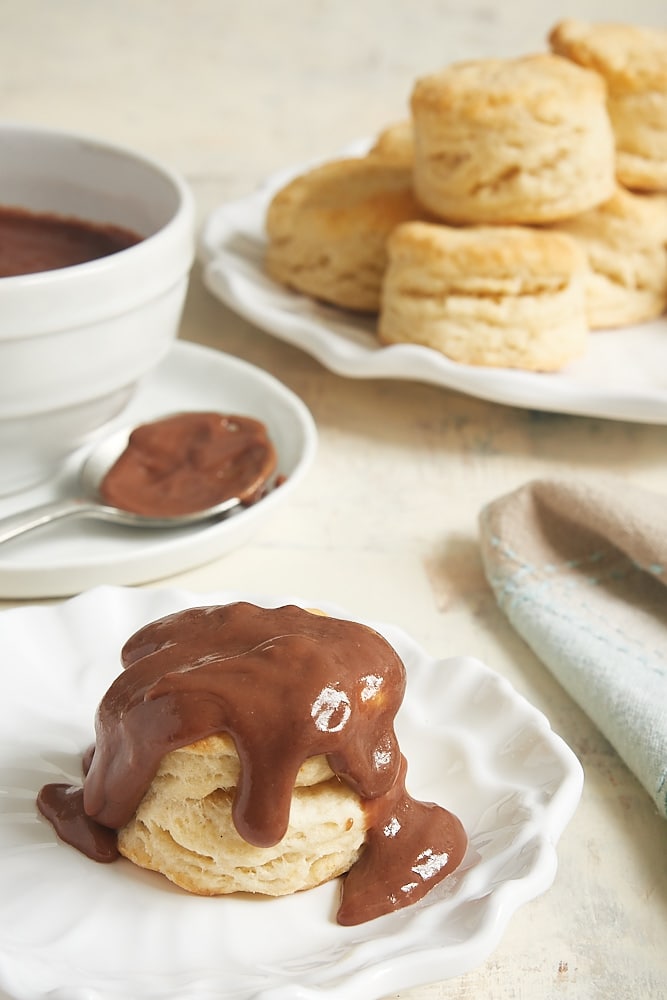 This is one of our favorite lazy day breakfasts. For those of you unfamiliar with chocolate gravy, I suggest that you become familiar with it as soon as possible. It is definitely one of my very favorite things. It's good on most any kind of biscuits, but the cream cheese biscuits are especially good. Whether or not you've ever had chocolate gravy, I hope you'll be inspired to whip up some for a breakfast treat!
Visit the Recipe Index for more breakfast recipes!
More Biscuit Recipes