Cinnamon Bun Scones have all the wonderful flavor of cinnamon rolls in an easy-to-make scone!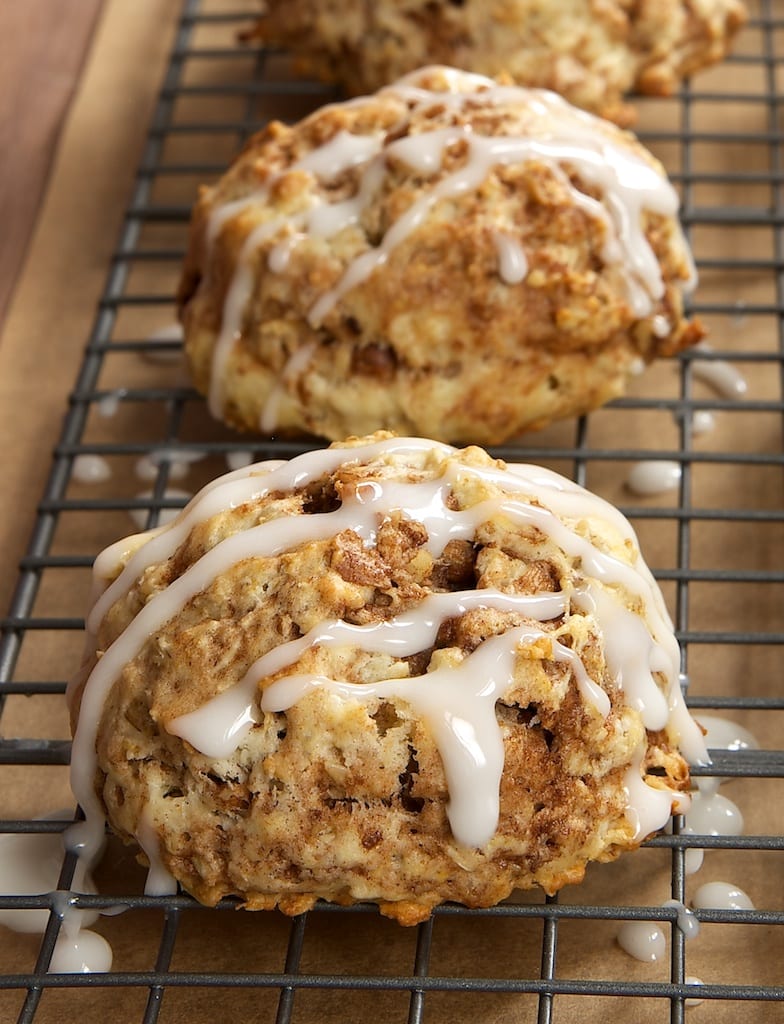 Like so many, I adore cinnamon rolls. All that gooey cinnamon-y-ness is just irresistible. Unfortunately, I don't make them that often. Actually, that could be a good thing considering how very much I enjoy them.
In any case, cinnamon rolls are a labor of love for me. These Cinnamon Bun Scones, however, are low on the labor scale yet high on the deliciousness scale. Now that's the kind of breakfast baking I can really love.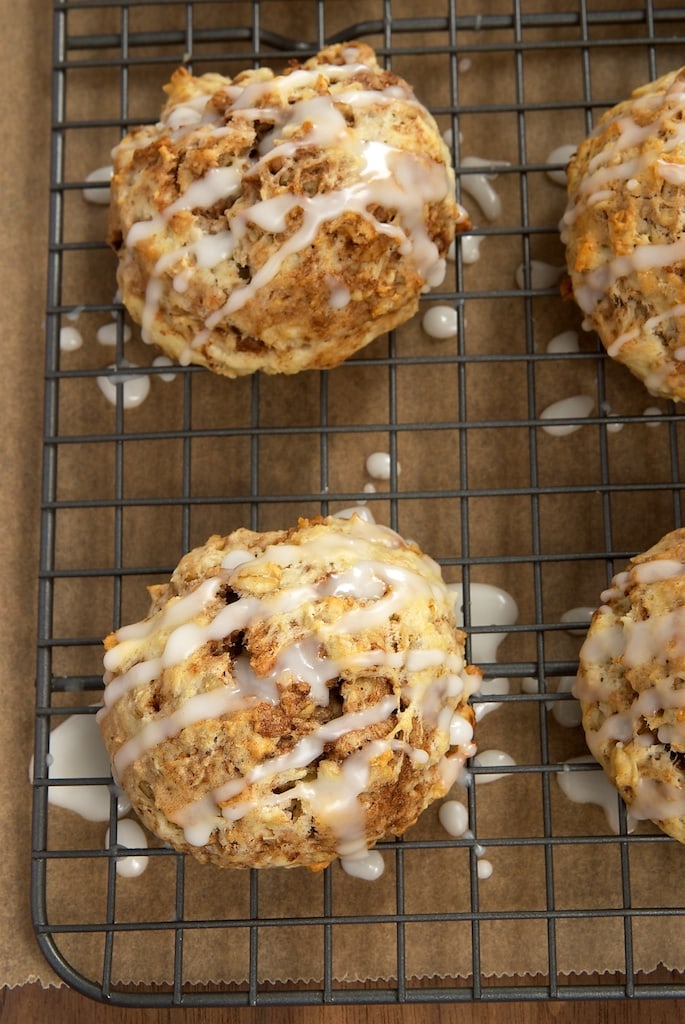 I happened upon this recipe as I was looking for something quick and easy for Sunday breakfast. I was intrigued by the simple ingredients and the promise of something that would taste like cinnamon rolls without all the work.
And I was so not disappointed.
These Cinnamon Bun Scones taste so much like cinnamon rolls without actually being cinnamon rolls. I'm so completely amazed by them. They're really simple to make from ingredients you're likely to have on-hand. And the taste is phenomenal. I just love that sweet cinnamon swirl and the sweet, simple glaze.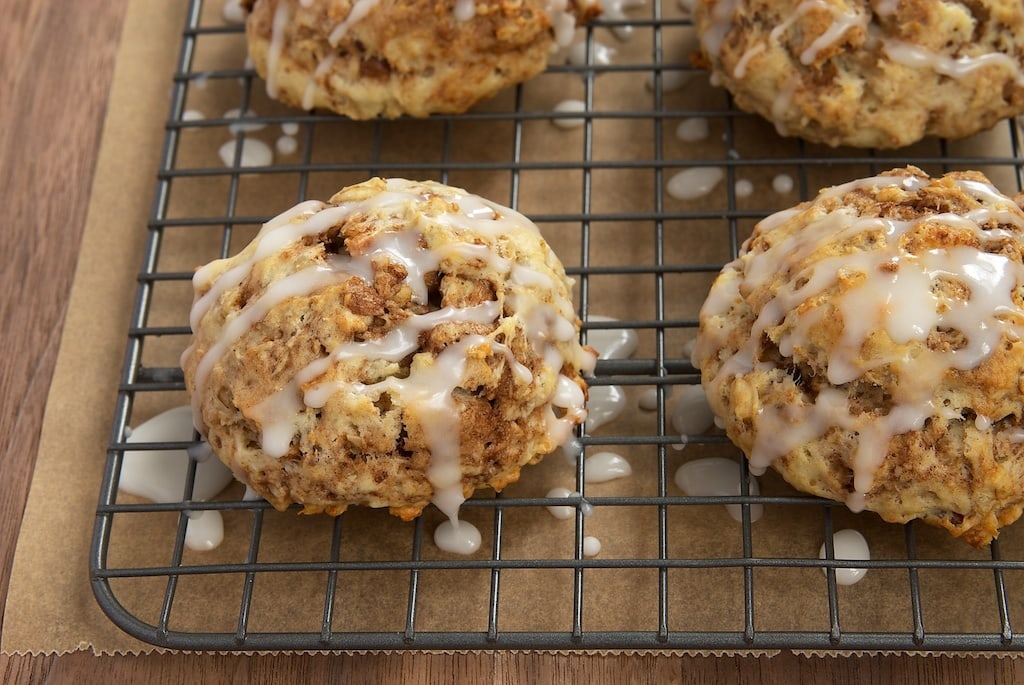 Tips for Success
Measure accurately. Use a kitchen scale if possible. Otherwise, use the spoon and sweep method and take care to measure well.
Toast the pecans. While this isn't a requirement, you'll get a great flavor addition from toasting the pecans. To toast them, spread the pecans in a single layer on a lined, rimmed baking sheet. Bake at 350°F for 10-15 minutes, or until toasted and fragrant.
Use cold butter. If your kitchen is warm, you may want to return the butter to the refrigerator after cutting it into cubes so it will be cold for mixing.
Use a scoop for portioning. Not only will it just make portioning easier, it will also help ensure even baking by making all of the scones the same size.
Do yourself a favor. Make these Cinnamon Bun Scones as soon as is humanly possible. Seriously, they are that good. The oats and cinnamon and vanilla and pecans all just come together into one of the best things I've had for breakfast in a very long time.
Find more breakfast treats in the Recipe Index!
More Scone Recipes
Video Tutorial: Cinnamon Bun Scones