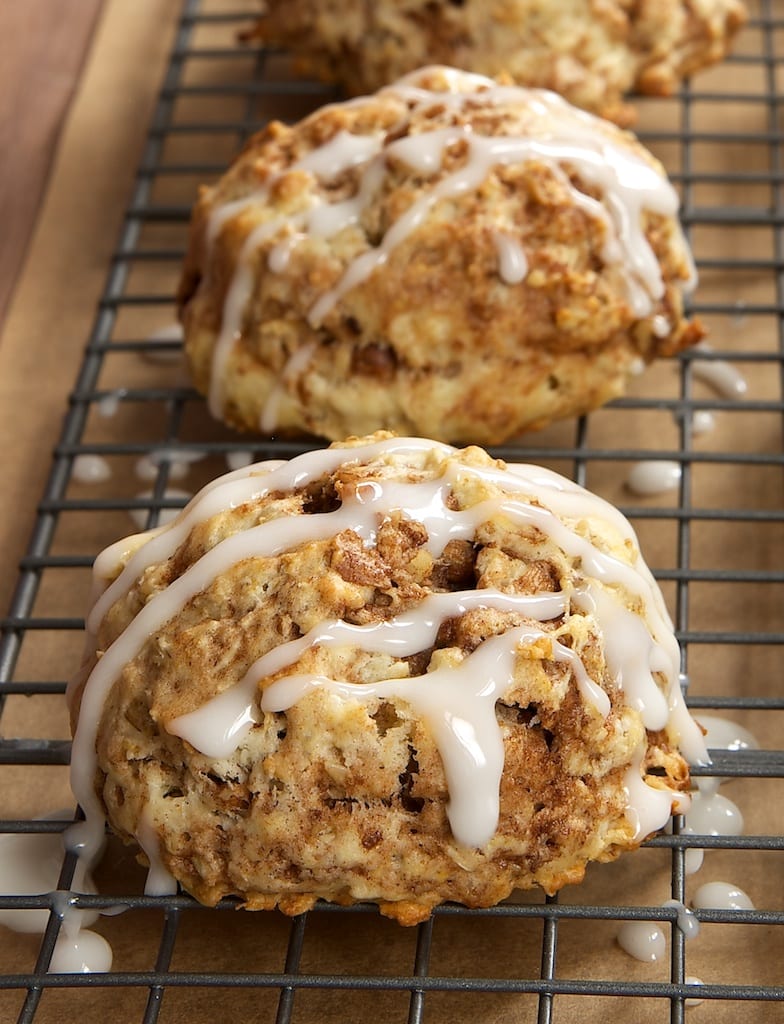 Like so many, I adore cinnamon rolls. All that gooey cinnamon-y-ness is just irresistible. Unfortunately, I don't make them that often. Actually, that could be a good thing considering how very much I enjoy them.
In any case, cinnamon rolls are a labor of love for me. These Cinnamon Bun Scones, however, are low on the labor scale yet high on the deliciousness scale. Now that's the kind of breakfast baking I can really love.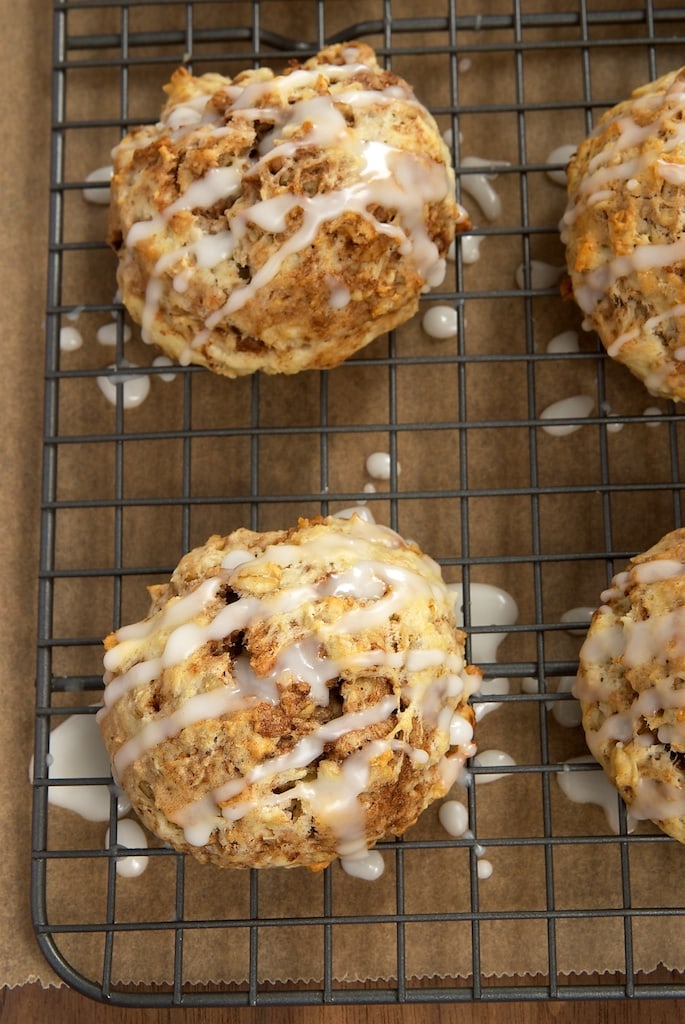 I happened upon this recipe as I was looking for something quick and easy for Sunday breakfast. I was intrigued by the simple ingredients and the promise of something that would taste like cinnamon rolls without all the work.
I was so not disappointed.
These scones taste so much like cinnamon rolls without actually being cinnamon rolls. I'm so completely amazed by them. They're really simple to make from ingredients you're likely to have on-hand. And the taste is phenomenal. I just love that sweet cinnamon swirl and the sweet, simple glaze.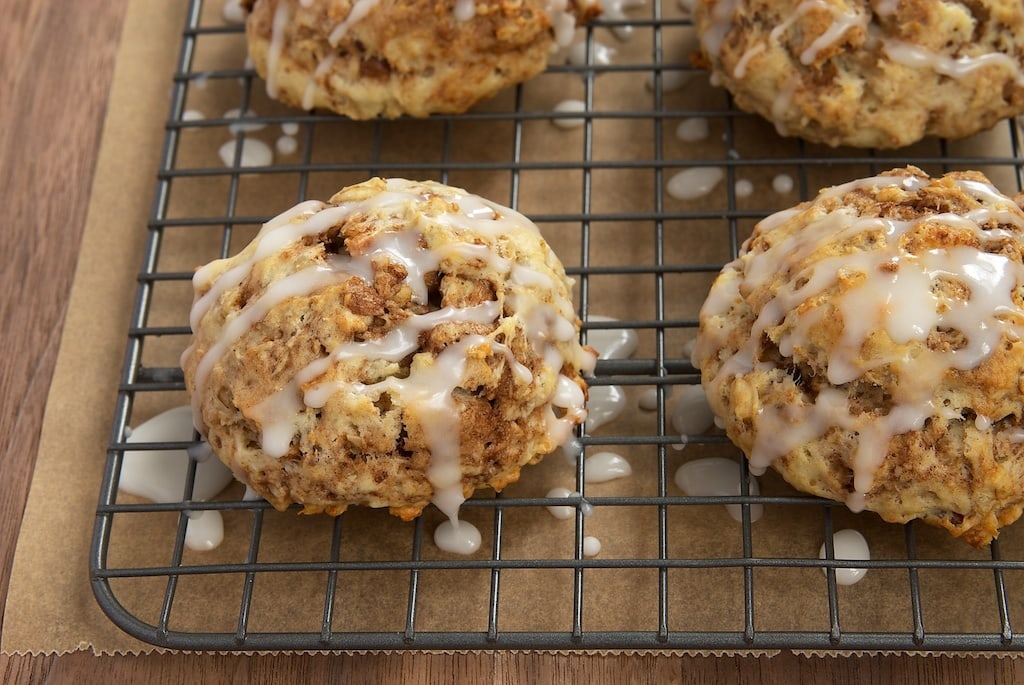 Do yourself a favor. Make these as soon as is humanly possible. Seriously, they are that good. The oats and cinnamon and vanilla and pecans all just come together into one of the best things I've had for breakfast in a very long time.
Find more breakfast treats in the Recipe Index!