Berry Cream Cheese Pastry Swirls are made quickly and easily with frozen puff pastry. A favorite for a sweet breakfast or brunch treat!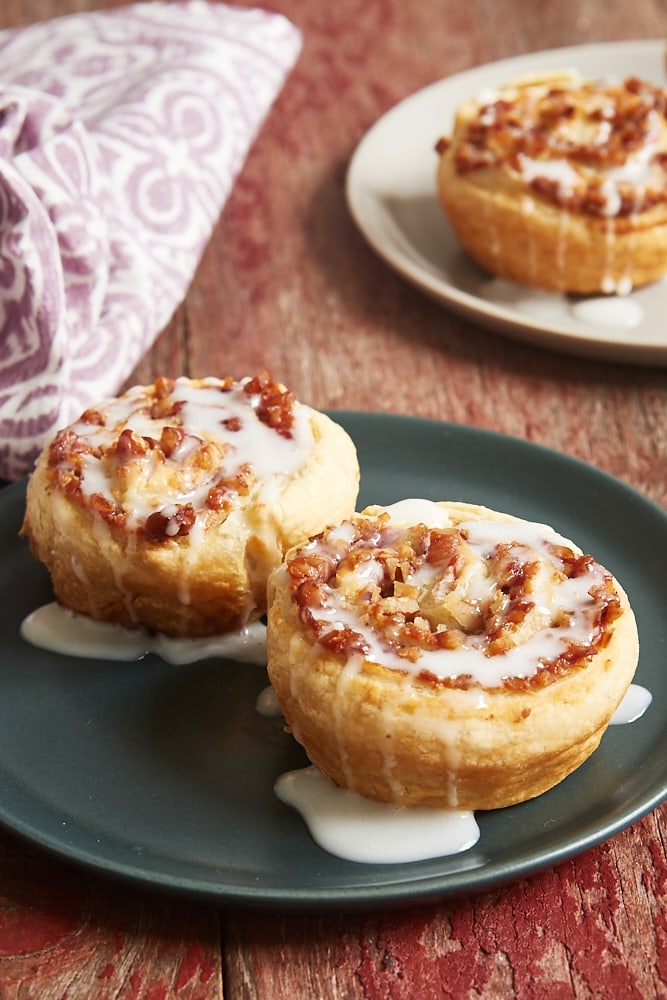 As much as I like baking from scratch, there are a few things that I have no qualms about using as a shortcut. Near the top of that list is puff pastry. While it's certainly something that can be made from scratch, I love the convenience and versatility of frozen puff pastry.
These delightful pastries are a perfect use of store-bought puff pastry. That light, flaky pastry serves as the foundation for a whole lot of amazing flavor. We're talking cream cheese, fruit jam, coconut, and nuts. Who's with me?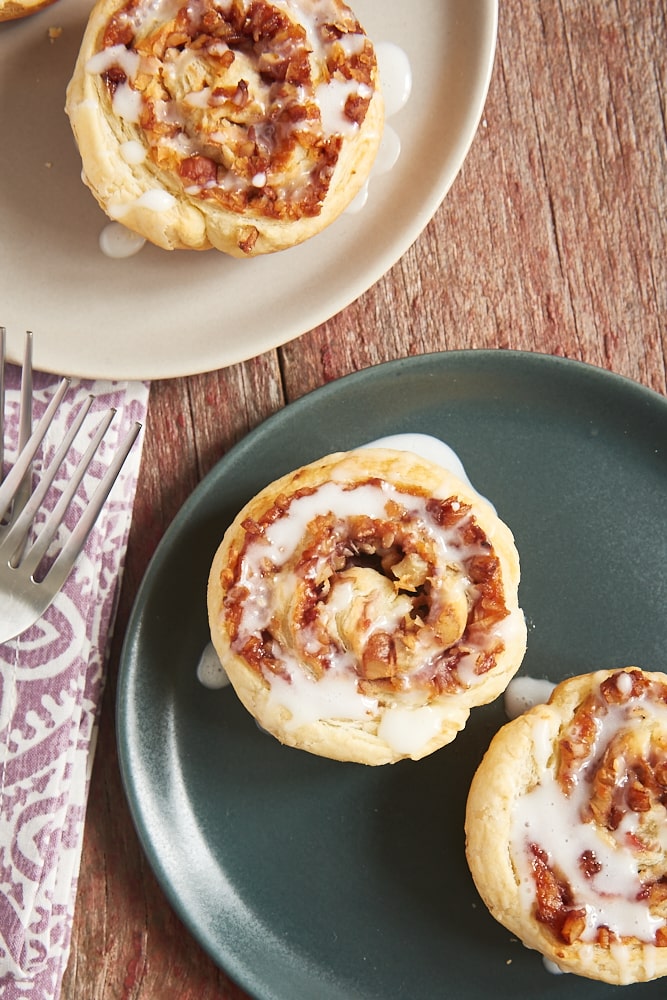 Simply spread and sprinkle the ingredients over the puff pastry, roll it up, slice it, and bake. Then just add a simple glaze for serving. That's it! Honestly, it probably takes longer to assemble the ingredient list than to assemble the pastries.
There are so many delicious variations of these pastries just waiting to be made. Try making them with your favorite jam and nuts for a simple twist. Using two sheets of puff pastry, it's simple to make two different varieties at once. I made one sheet with raspberry and pecans, and the other with blueberry and hazelnuts. I can't wait to make more versions! Maybe peach and pecans. Or cherry and almonds. So many choices!
These wonderfully delicious pastries are a lovely choice for a sweet breakfast or brunch treat. Or enjoy one with your favorite warm beverage for an afternoon snack! These simple treats are sure to impress!
Find more breakfast recipes in the Recipe Index.
More Fruity Breakfast Treats