March 30, 2015
Cinnamon Breakfast Cake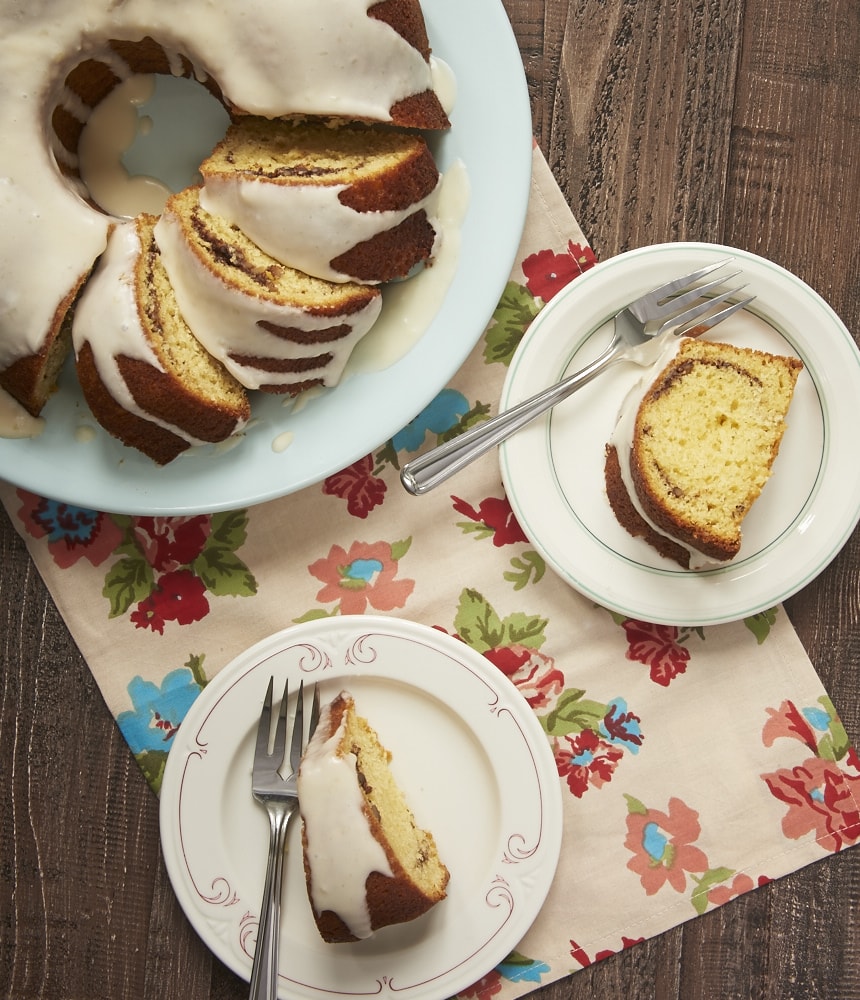 Some mornings before school, my mother would serve me cake for breakfast. I don't mean coffee cake or some other lightly sweet cake that might possibly be considered a morning treat. No, I mean straight up cake. Frosting and everything.
This cake, however, is actually meant to be served as a special breakfast treat or as a sweet way to wrap up a weekend brunch. It has just the right amount of sweetness and a lovely, delicious swirl of cinnamon running through it.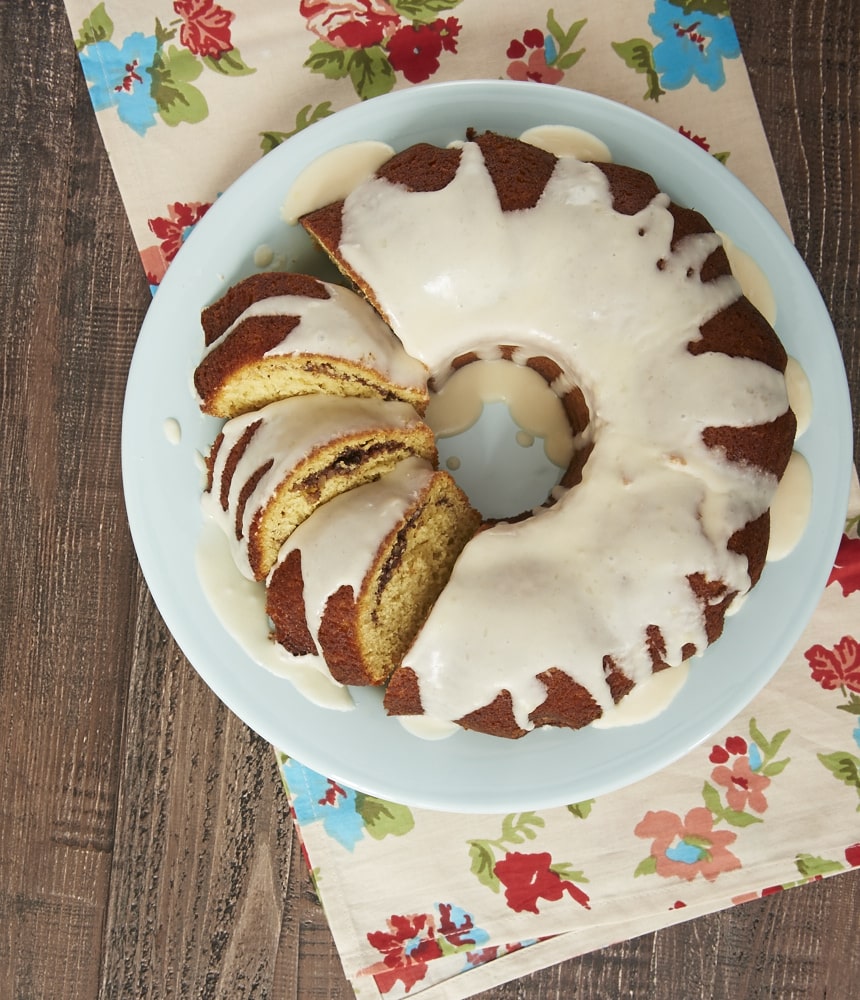 If you're on the fence about ingesting the occasional slice of cake in the morning, just think about how this cake is quite muffin-like in flavor and texture. That alone should help you justify having cake for breakfast.
Of course, all this breakfast talk doesn't mean this isn't a perfectly lovely cake to serve for dessert. Or an afternoon snack. Basically, this is an all-day-long cake, and that makes me love it even more.
Visit the Recipe Index for more breakfast recipes!
Cinnamon Breakfast Cake
Yield: 10 to 12 servings
Prep Time: 25 minutes
Cook Time: 50 minutes
This Cinnamon Breakfast Cake is a terrific sweet treat for a special breakfast or brunch!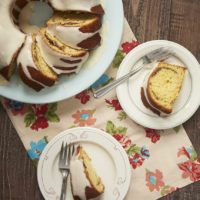 Ingredients:
For the cake:
3 tablespoons chopped pecans
3 tablespoons light or dark brown sugar
2 teaspoons ground cinnamon
2 cups all-purpose flour
2 teaspoons baking powder
1/2 teaspoon salt
1/2 cup unsalted butter, melted and slightly cooled
1 & 1/4 cups granulated sugar
3 large eggs
2 teaspoons vanilla extract
1 cup buttermilk
For the glaze:
1 cup confectioners' sugar, sifted
1 to 2 tablespoons buttermilk
1 tablespoon unsalted butter, melted and slightly cooled
1 teaspoon vanilla extract
Directions:
To make the cake:
Preheat oven to 350°F. Generously grease a 10-cup Bundt pan.
Stir together the pecans, brown sugar, and cinnamon. Set aside.
Whisk together the flour, baking powder, and salt. Set aside.
Using an electric mixer on medium speed, mix the butter, sugar, eggs, and vanilla until thoroughly combined.
Reduce mixer speed to low. Add the flour mixture in three portions, alternating with two portions of buttermilk. Mix just until combined.
Scoop about a third of the batter to the prepared pan. Sprinkle the pecan mixture evenly over the batter. Scoop the remaining batter over the pecan mixture.
Bake 45 to 50 minutes, or until a pick inserted into the center comes out clean. Cool in the pan 15 minutes. Then transfer the cake to a wire rack to cool completely.
To make the glaze:
Stir together the confectioners' sugar, 1 tablespoon buttermilk, butter, and vanilla until smooth. If necessary, add the remaining buttermilk, about a teaspoon at a time, until the glaze is the desired consistency.
Pour or spoon the glaze over the cooled cake.