In case you missed it, last week I shared the 20 most popular recipes from 2013. It's always so much fun to look back at an entire year of baking and see what resonated the most with all of you. I must say that you liked some really good stuff!
Looking back on the year, I always seem to find some recipes that Quinn and I really loved but that didn't make the popular list. With Quinn's help, I started making a list of other recipes that really stood out as being "the best." Our initial list was way too long, but we made some tough cuts and got it down to 12 of our favorites.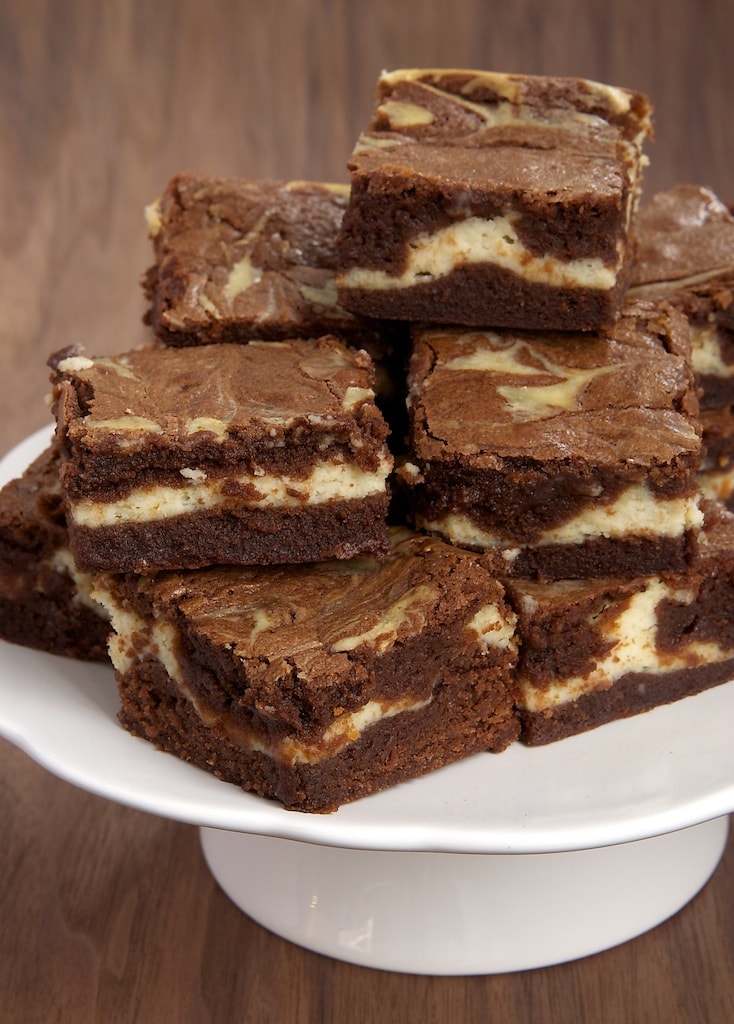 It's a bit unfair to judge popularity over a whole year when I bake some really good stuff around the holidays. Some of those still manage to sneak onto the popular list, but some won't make it just for logistical reasons. Bourbon Cream Cheese Brownies are an excellent example. These may very well be the best brownies I made last year. I made a batch of these for a cookie swap, and then promptly made another batch so we could enjoy them. Quinn was adamant that they be included on this list, and I couldn't agree more.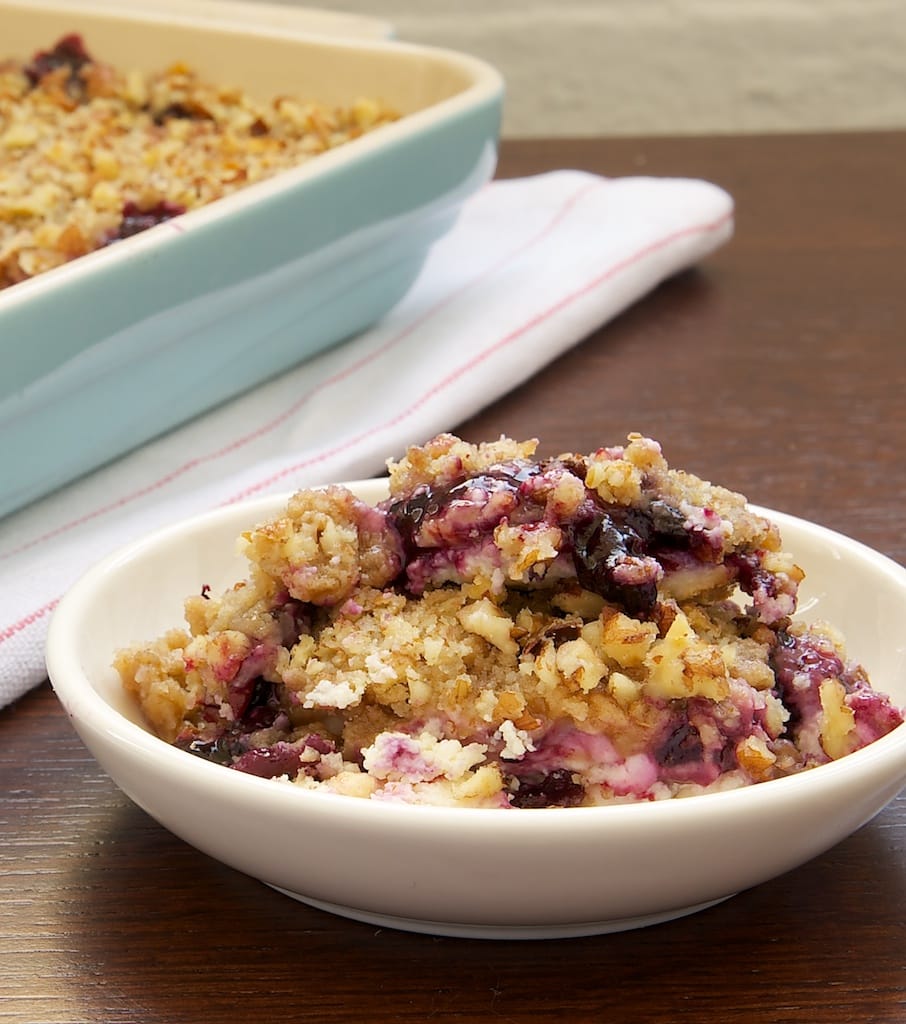 2013 was the summer of blueberries. I made lots of good things with them, but we especially loved this Blueberry Cream Cheese Crisp. It's hard to deny the awesomeness of combining cream cheese, blueberries, and a cinnamon-y topping.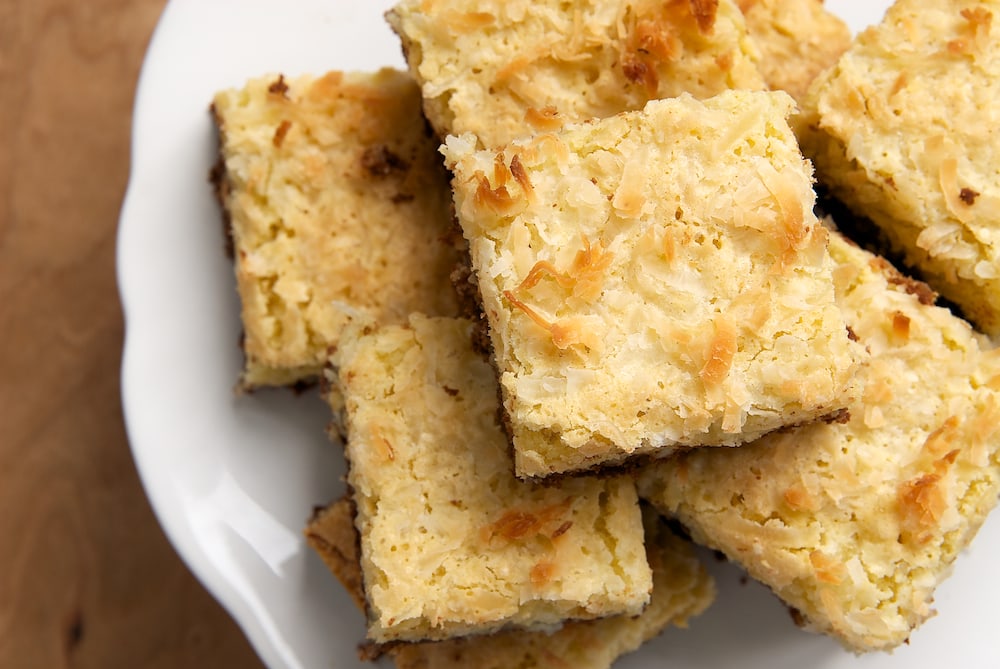 Coconut Bars with Chocolate Shortbread Crust is solely my pick, as we all know that Quinn wants nothing to do with coconut. Despite his assumed objection, I added these to the list because they were just too good to omit. Toasty coconut and chocolate? You can always count me in for that.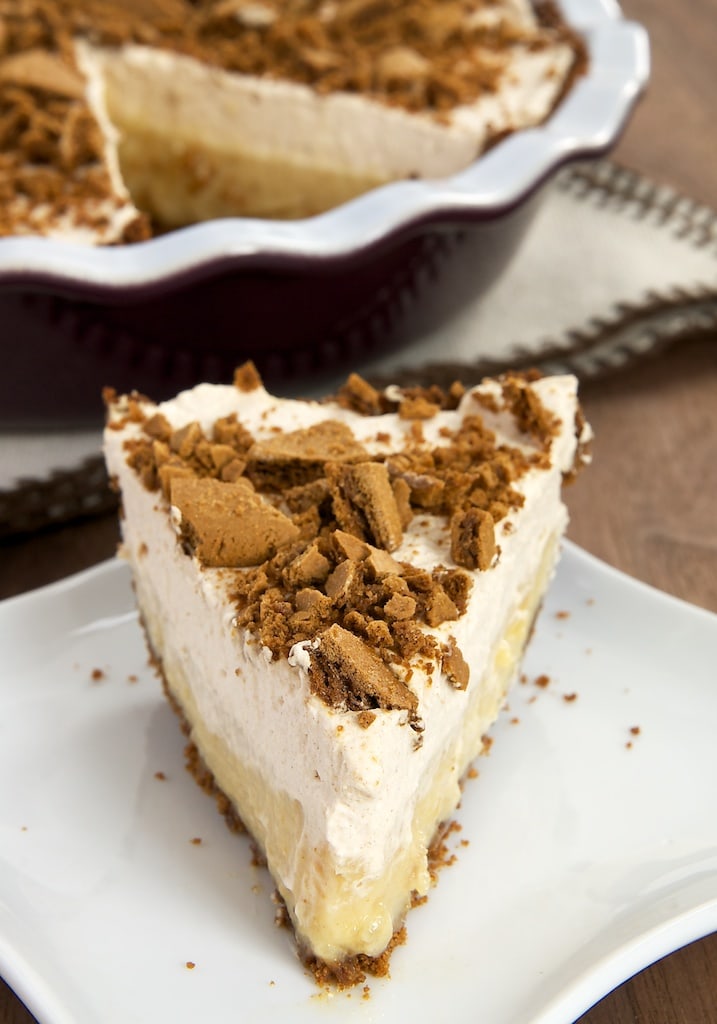 One of the most surprisingly good desserts from last year is Apple-Pear Butter Pie with Gingersnap Crust. I made a big batch of Apple-Pear Butter and then used a good dose of it in this amazingly simple pie. Aside from the crust, it's no-bake, too.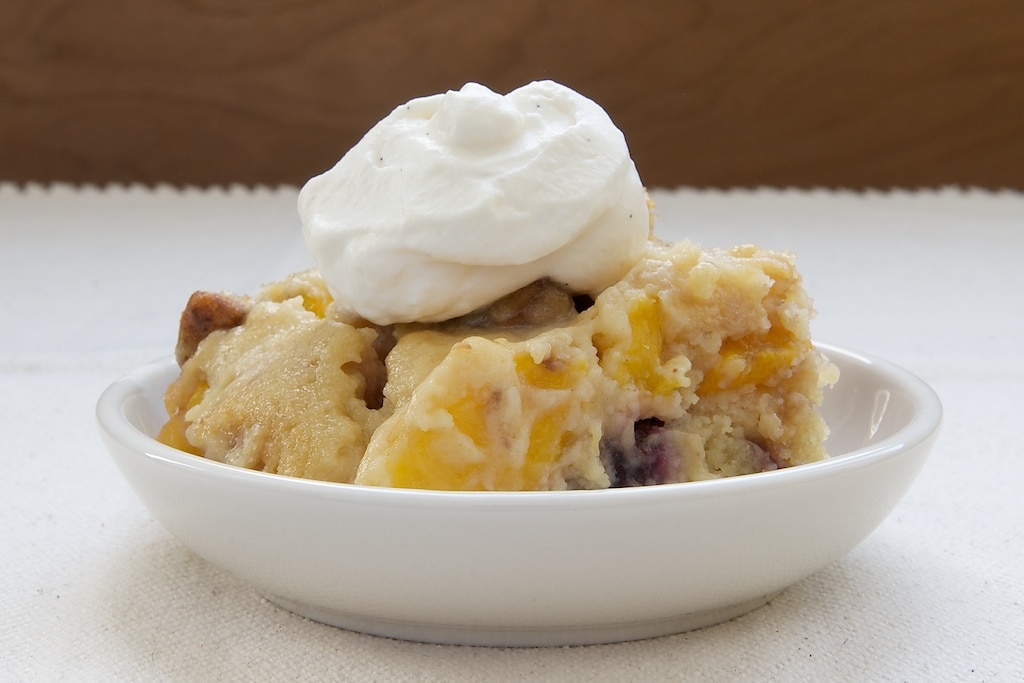 We had such wonderful fruits all through the summer and into fall last year, and that definitely showed here on BoB. One of our favorite fruit desserts is Blackberry Peach Cobbler. It's a big, sturdy cobbler bursting with flavor. There are also some lovely touches like bourbon and glazed pecans.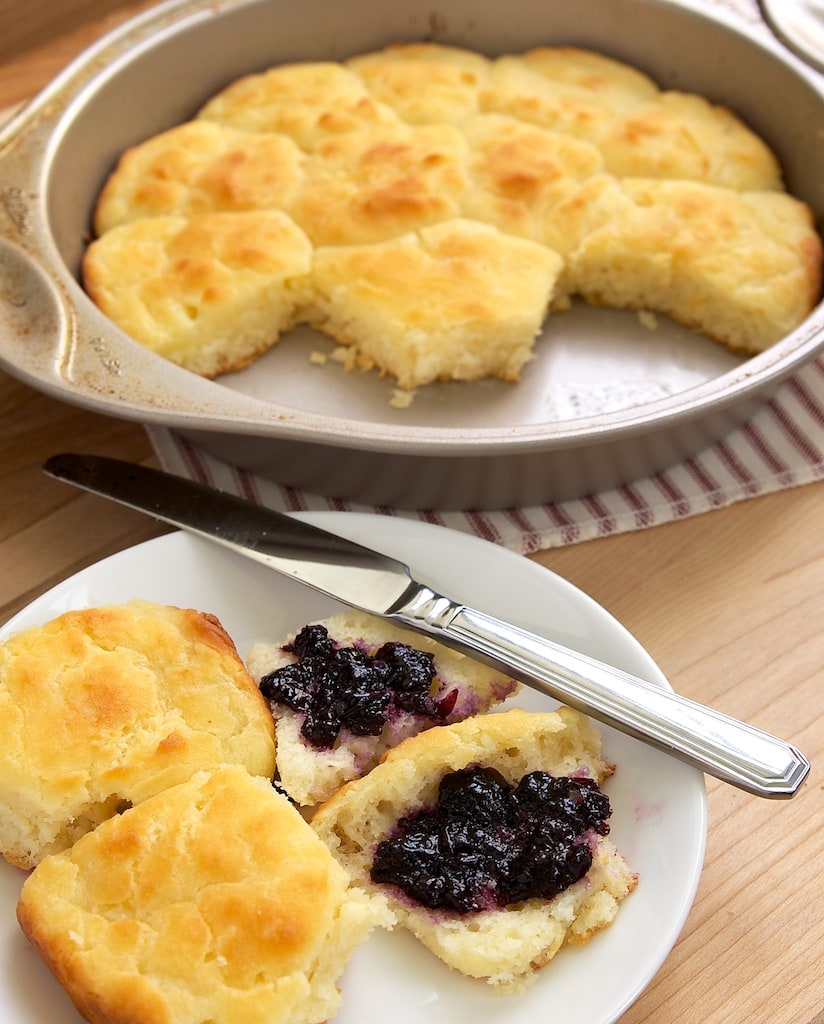 I found my new favorite biscuit in 2013. Touch of Grace Biscuits are a bit different than the biscuits I'm accustomed to baking. They're light and fluffy and pretty much perfect. These are our go-to biscuits for a weekend morning treat. Just slather them with your favorite preserves and enjoy.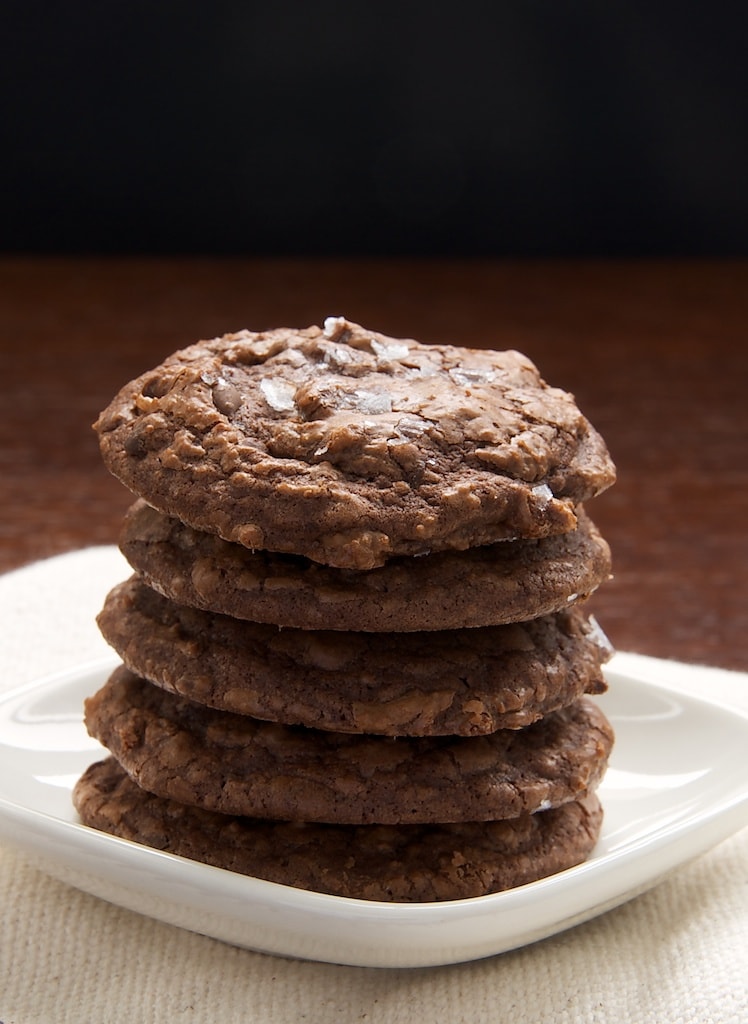 My adoration of sweet and salty is no secret around here. I especially love a little salty with chocolate. Salted Chocolate Truffle Cookies fit that bill perfectly. Plus, they're soft, gooey, and all kinds of rich.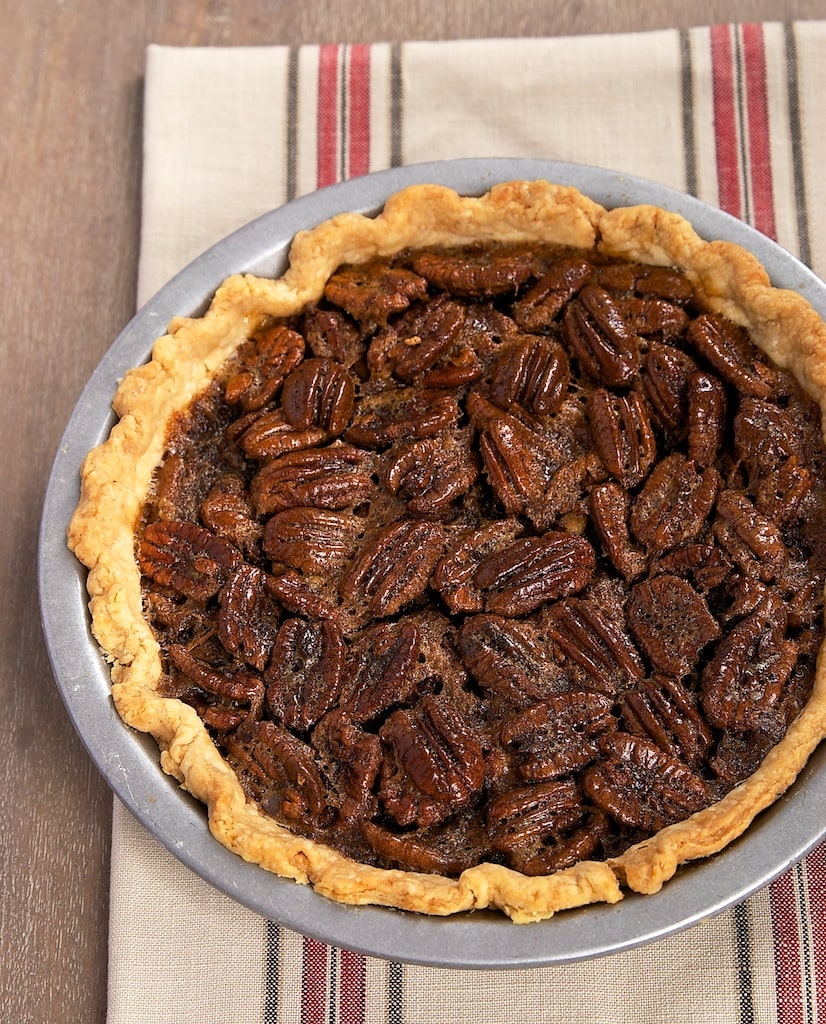 At least once a year, I make some pecan pie variation. I do so love a pecan pie, but it's fun to keep it fresh and interesting with some little twists. This past year, that little twist was brown butter. Just that one change led to what is now my favorite pecan pie, Brown Butter Pecan Pie.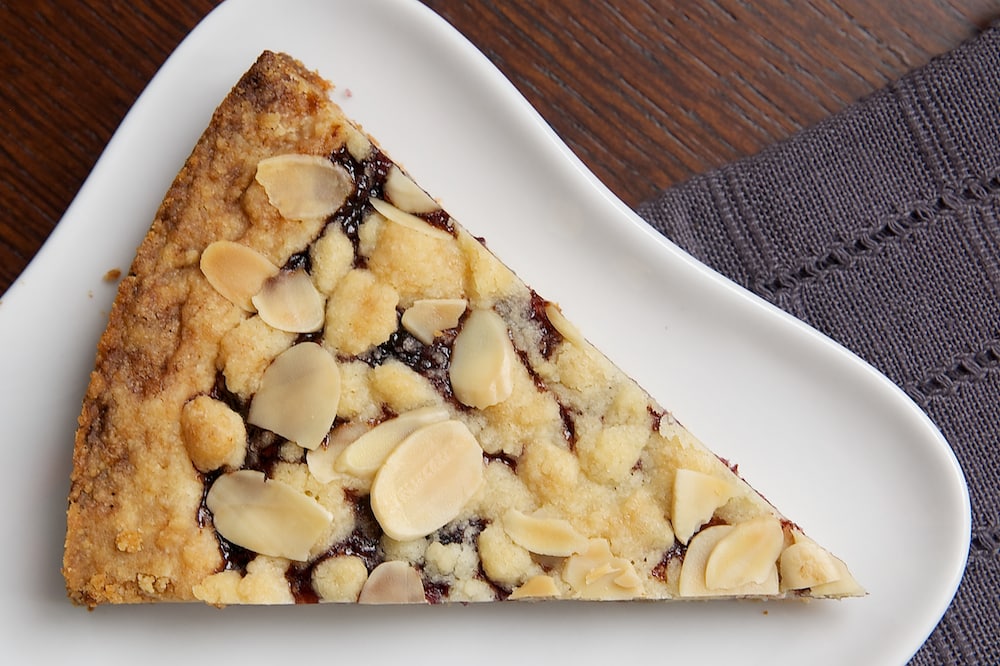 I have to include Italian Jam Crostata for a couple of reasons. First of all, it's really, really good. Secondly, it's really, really easy. You won't believe how much flavor you get for such a small amount of effort. Plus, it's easily adaptable by changing the jam or preserves you use. This is a great go-to recipe for when you need a quick dessert.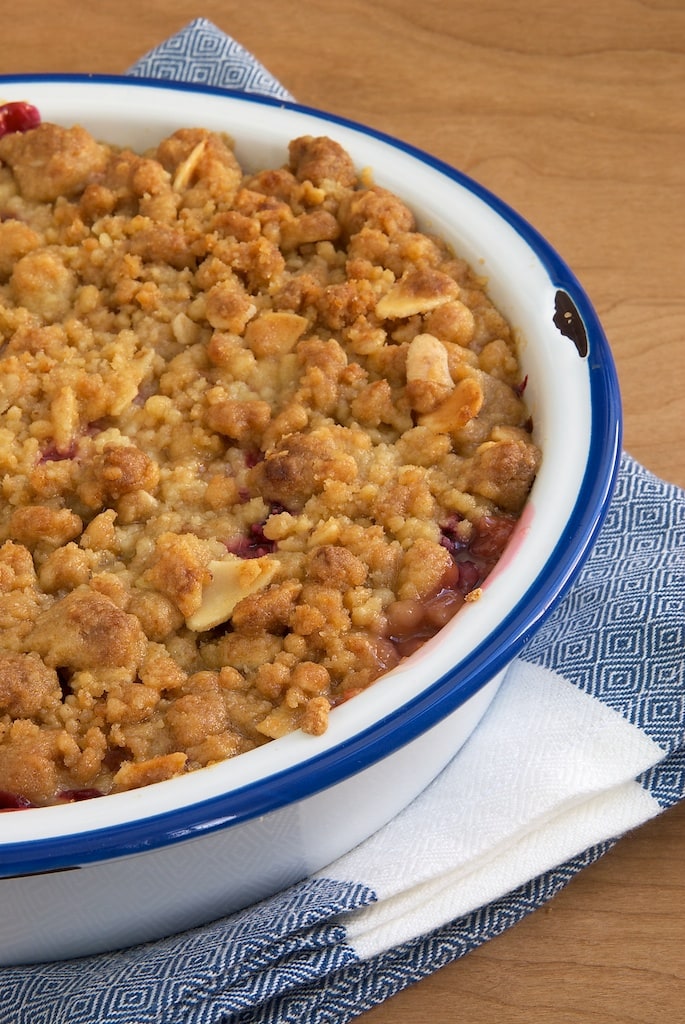 Besides my love of blueberries, I have quite a fondness for plums and pears, too. I combined plenty of fresh plums and pears into a sweet and luscious Pear and Plum Crisp that we promptly devoured.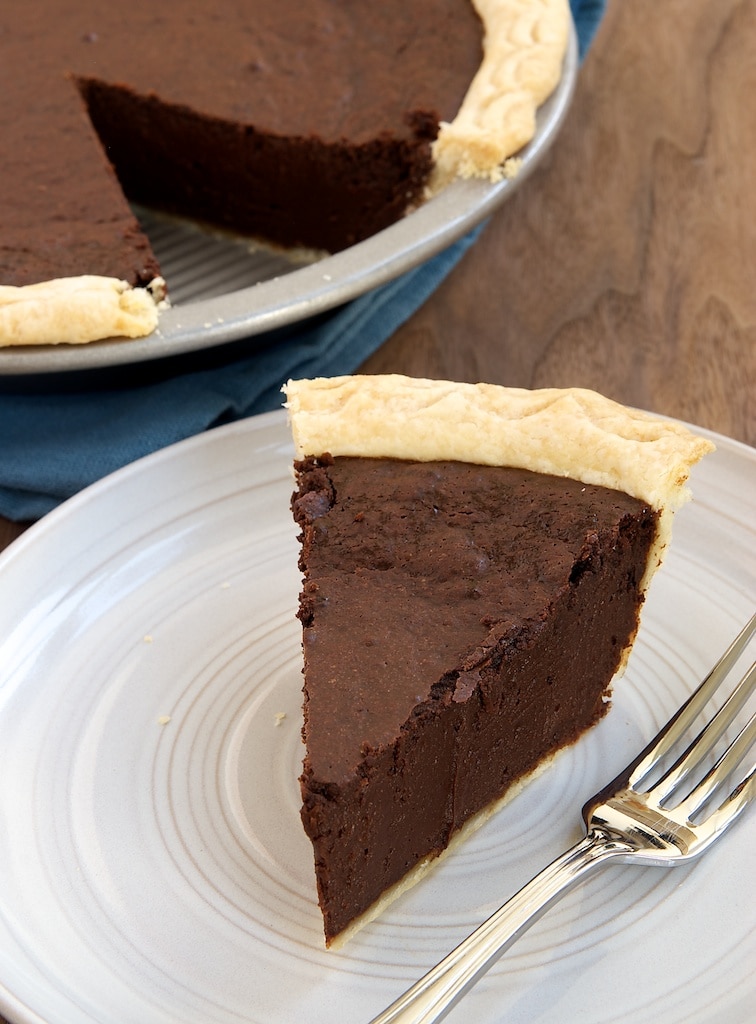 Hot Fudge Pie is another recipe I shared at the end of the year, so it didn't have the opportunity to crack the popular list. But, it certainly deserves some praise. I called this the perfect dessert for procrastinators. It mixes quickly and with ingredients you are likely to have on-hand. And, it is so very chocolate-y and rich and delicious.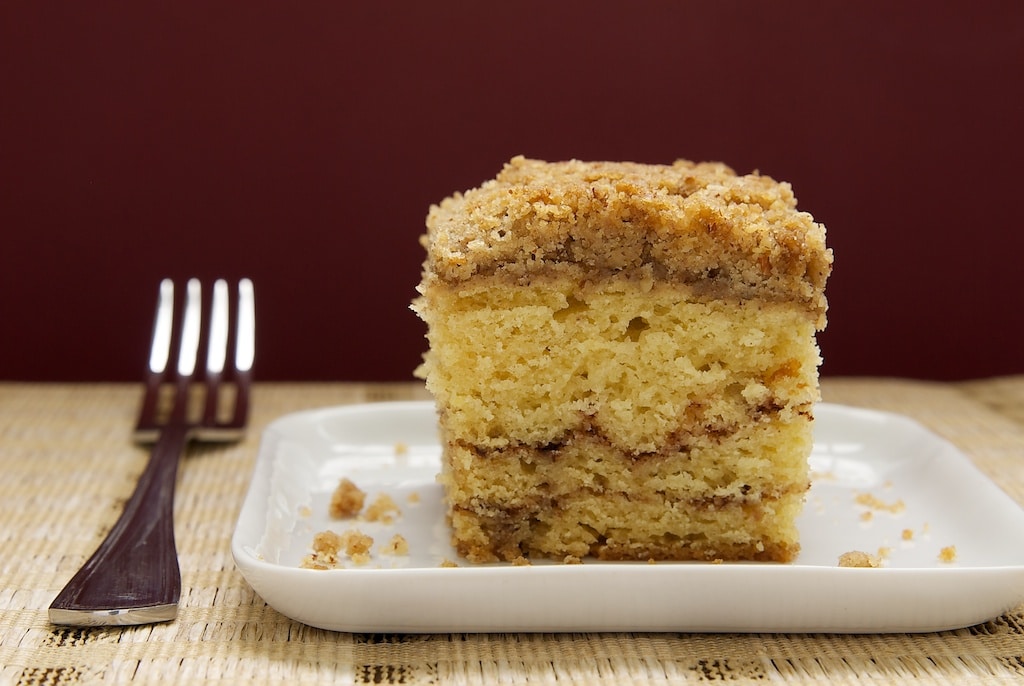 Quinn and I agreed that any recipe I made multiple times for various occasions is absolutely worthy of being on our list of favorites. Sour Cream Coffee Cake with Chocolate Cinnamon Swirl falls nicely into that category. Among other times, I made it for a brunch and for sharing with Quinn's co-workers. It's subtly sweet, has just the right amount of chocolate, and even has a little salt in the crumb. It's pretty perfect in our book.
I hope you enjoyed my baking adventures in 2013. There are many more to come this year, as well. Let me know what kinds of baking recipes you'd like to see on BoB. Let's make 2014 another delicious year!