September 18, 2013
Pear and Plum Crisp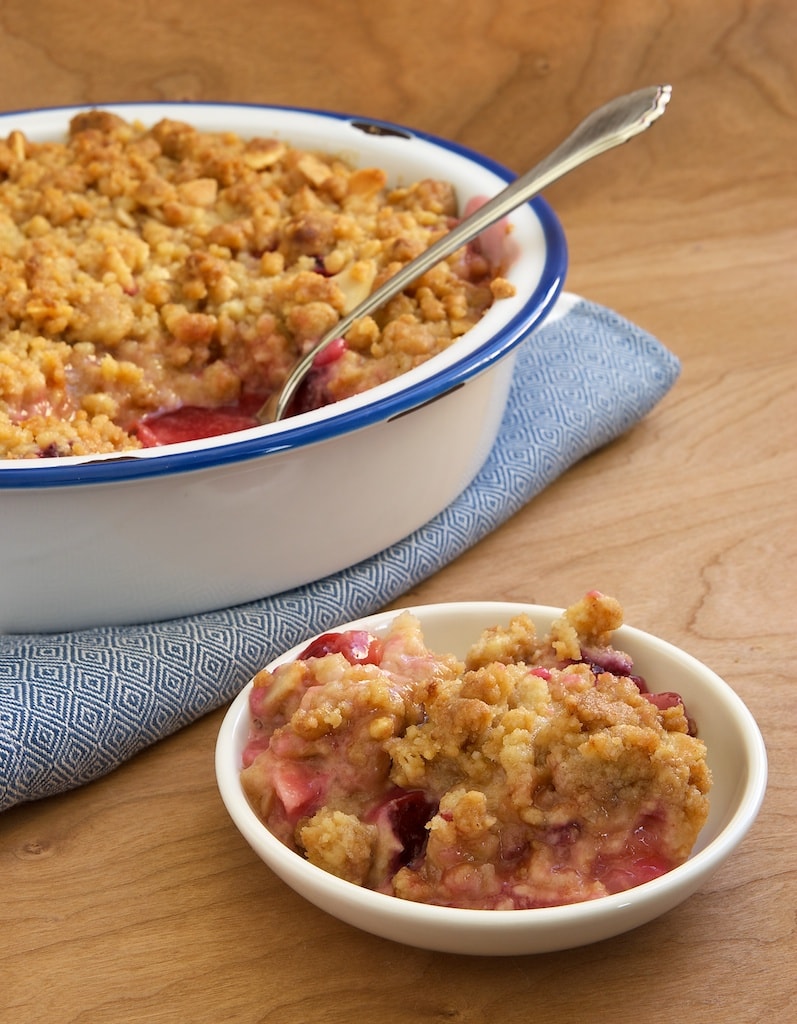 This is a magical time of year, my friends. Yes, we're beginning to see early signs of fall. But, equally as important is the fact that this is when plum and pear season overlap. Those are two of my favorite fruits to use in baking, and having the opportunity to use them simultaneously makes me very happy.
In a bit of serendipity, Quinn brought home a big bag of plums around the same time that our CSA provided us with a bunch of pears. I love the sweet and tart flavors of plums, and I adore the subtle sweetness of pears. I decided to toss them together and see what happened.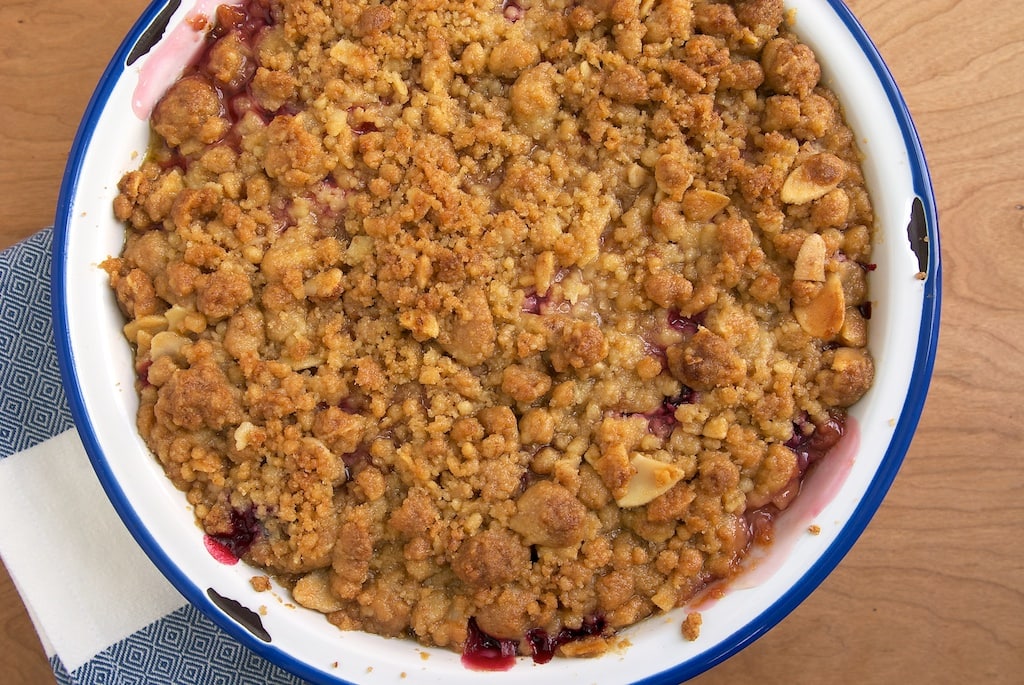 What happened is this crisp. I cannot adequately express how much we enjoyed it. The plums and pears are a lovely complement to each other. Plus, there's a buttery, cinnamon-y topping. How can you go wrong?
This dessert is strangely nostalgic for me. My mother used to make a dessert she simply called Hot Fruit. It was a combination of fruits with a topping made mostly of crushed Ritz crackers. Hey, don't judge. It's actually really good. As I took my first bite of this crisp, I was instantly hit with memories of eating my mother's dessert that was served at just about every holiday gathering.
Even without that bit of nostalgia, this is one of my favorite desserts in recent memory. It's sweet and a little tart. Normally, I would recommend serving this with a scoop of ice cream, but it just doesn't need it. It's plenty amazing all on its own.
Pear and Plum Crisp
Yield: 8 to 10 servings
Prep Time:20 minutes
Cook Time:50 minutes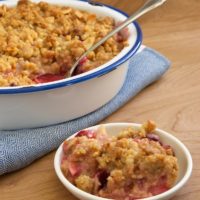 Ingredients:
For the topping:
1 & 1/2 cups all-purpose flour
10 tablespoons unsalted butter, melted
1/2 cup packed light brown sugar
1/4 cup granulated sugar
1/2 cup sliced almonds
3/4 teaspoon ground cinnamon
1/2 teaspoon salt
For the filling:
4 ripe pears, peeled, cored, and sliced
4 plums, pitted and sliced
1/2 cup granulated sugar
1/3 cup all-purpose flour
1 teaspoon vanilla extract
1/2 teaspoon salt
Directions:
To make the topping:
Preheat oven to 375°. Lightly grease a 9-inch deep dish pie pan.
Combine flour, butter, brown sugar, sugar, almonds, cinnamon, and salt until mixture begins to form crumbs. Set aside.
To make the filling:
Place sliced pears and plums in a large bowl. Add sugar, flour, vanilla, and salt. Toss or gently stir until combined and fruit is coated.
Transfer fruit mixture to prepared pan. Sprinkle topping evenly over the top of the fruit.
Bake 45-50 minutes, or until the topping is golden brown and the fruit is bubbly.