I know it was just yesterday that I told you that I'm all about baking cookies these days, and here I am with a brownie recipe. The cookies will be back shortly, but I just had to share these amazing brownies.
I am not exaggerating even a little when I say that these are some of the best brownies I've ever had. The texture is exactly what I want a brownie to be. It's light and a bit cakey while still being a little dense. Then, you add a cream cheese swirl flavored with bourbon… I am so there.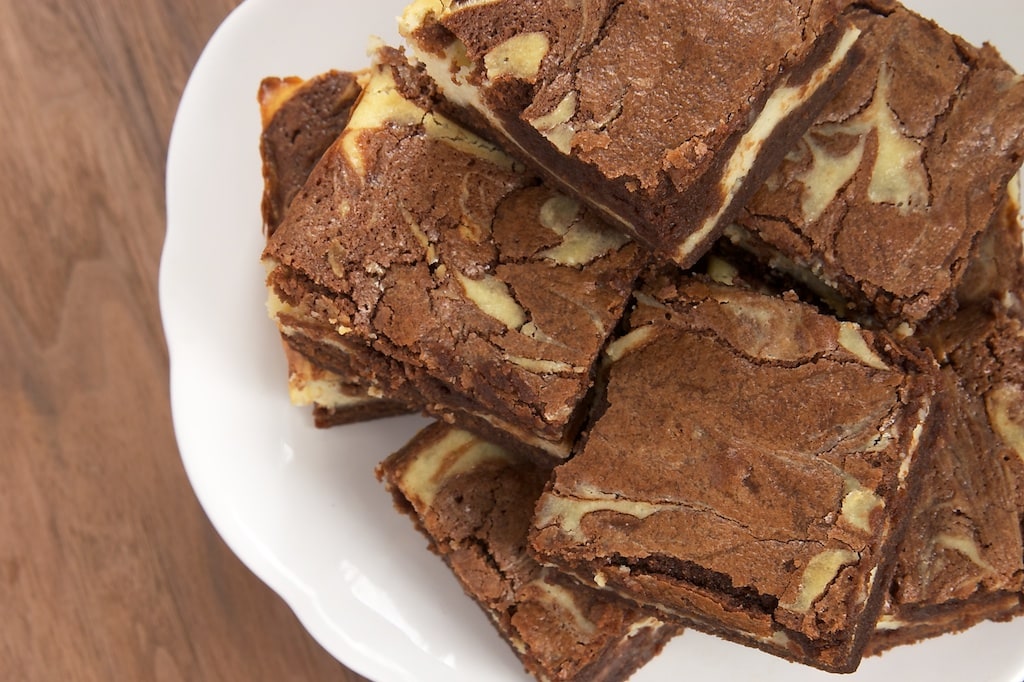 To give you a couple more details about how I came to make these brownies, I have to start a few weeks ago when I decided to go to the New York food bloggers' cookie swap. I went to the cookie swap two years ago right after we moved to NYC, but I wasn't able to go last year. So, I eagerly signed up to go this year to mingle with some lovely local food bloggers and get some great cookies. Shortly after I signed up, I was offered some Divine Chocolate to use in my cookie swap contribution.
We all know that I have some strong opinions about chocolate. I prefer the good stuff. And, I'm happy to tell you that Divine falls squarely in that category. If you aren't familiar with Divine, they are a fair trade chocolate company that is owned by its cocoa farmers. I've used a few of their chocolates so far, and I've been pleased with all of them.
I took a batch of these to take to the cookie swap. Well, a batch minus two. Quinn and I had to make sure they were good, right? I instantly fell in love with them. It was kinda hard to part with them, but I was brave. I am happy to tell you that the 14 brownies I did manage to take to the swap were snatched up quickly. And, now all I can think about is baking another batch!
The week of giveaways continues with a wonderful collection of Divine Chocolate. Scroll past the recipe for entry details.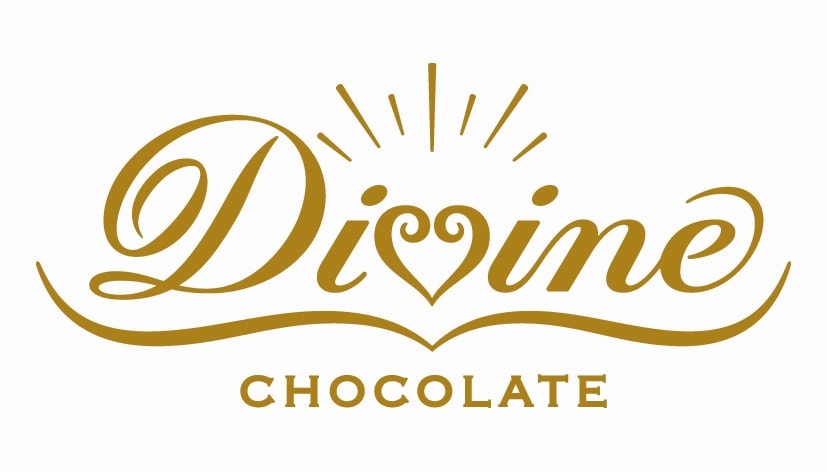 Once you've baked with really good chocolate, there's no going back. I'm so thrilled to offer two Bake or Break readers the chance to bake with Divine Chocolate! I'm giving away two Divine Chocolate Baker's Collection Gift Sets. Each set contains two 5.3 ounce 70% Bittersweet Chocolate Baking Bars, one 5.3 ounce 38% Milk Chocolate Baking Bar, and a 4.5 ounce tin of Unsweetened Cocoa Powder.
See the raffle widget below for entry details and requirements. If you are unable to see the widget, make sure your browser is updated or try viewing this page in another browser.
Please note that the winner must be a U.S. resident 18 years or older. Be sure to add bakeorbreak at gmail dot com to your contacts so that a winning email from me doesn't end up in your spam folder. If a winner doesn't respond to my email within 48 hours, another winner will be chosen.
Good luck!
Disclosure: Divine Chocolate provided me with their products. No other compensation was received. Divine Chocolate is not affiliated with this giveaway.