March 13, 2013
Coconut Bars with Chocolate Shortbread Crust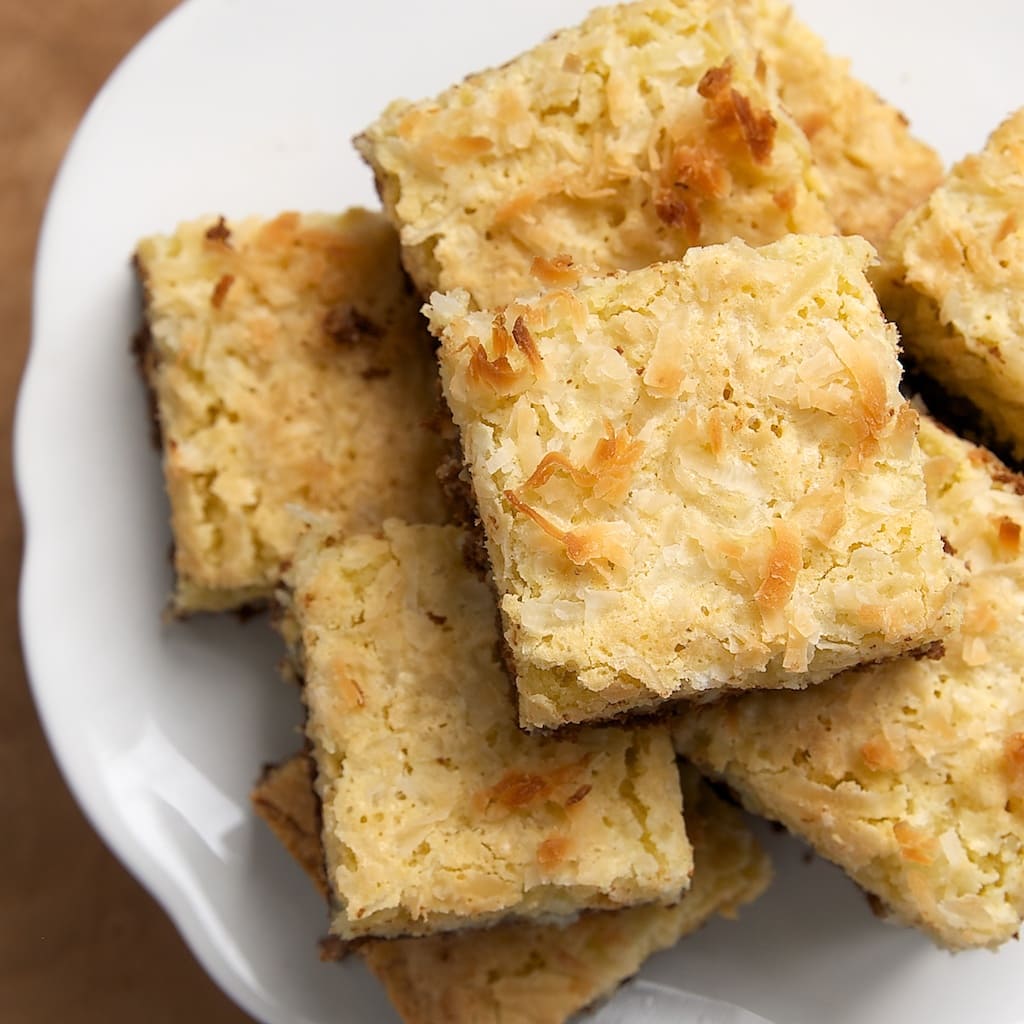 I do so love coconut. That love, however, is not proportional to the number of recipes on this blog that feature coconut. Quinn doesn't like it one bit, so I don't use it that much.
But, every once in a while, I can resist no longer. Because it doesn't happen often, I like to make it count. And, these bars definitely count.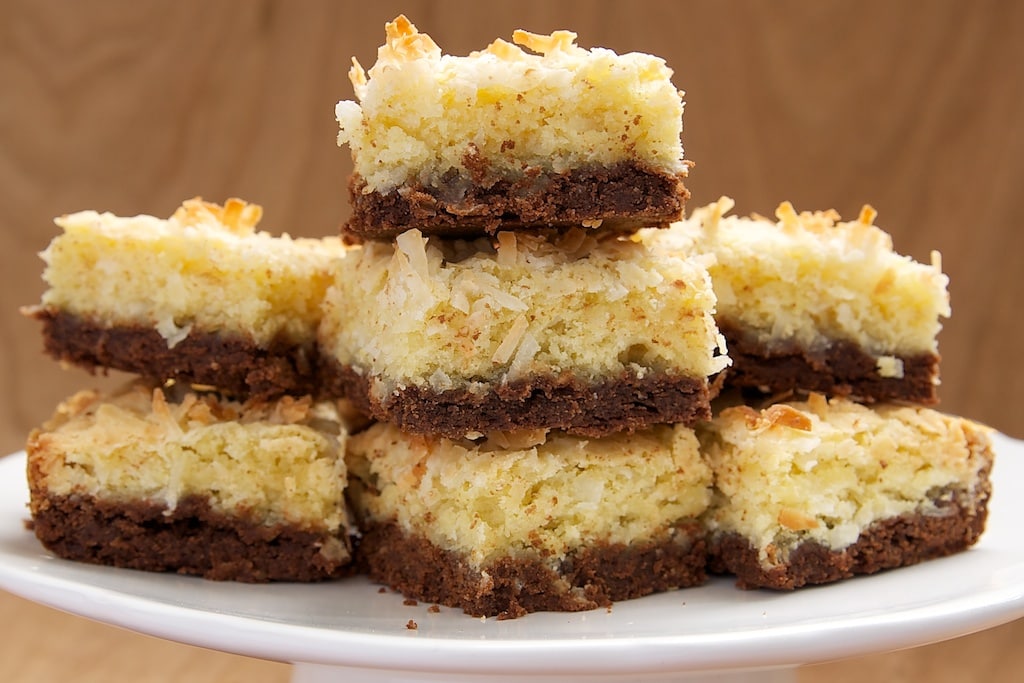 One of coconut's best complements is chocolate. These bars begin with a rich chocolate shortbread crust. I'm a sucker for shortbread in just about any form, and this crust doesn't disappoint.
That delicious chocolate crust gets topped off with a sweet, gooey coconut topping that gets nice and toasty while it's baking. The total package is just about perfect in my book. Simple and quick. Chocolate and coconut. Yeah. Pretty perfect.
Coconut Bars with Chocolate Shortbread Crust
Yield: 16 2-inch bars
Prep Time: 20 minutes
Cook Time: 45 mimutes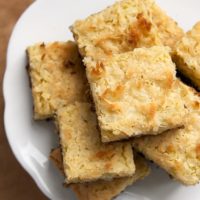 Ingredients:
For the crust:
3/4 cup all-purpose flour
1/3 cup packed brown sugar (light or dark)
1/4 cup unsweetened cocoa powder
1/2 teaspoon salt
6 tablespoons unsalted butter, cold, cut into small pieces
For the topping:
2 large eggs
3/4 cup granulated sugar
1 teaspoon vanilla extract
1/2 cup all-purpose flour
1 & 1/2 cups sweetened flaked coconut, divided
Directions:
To make the crust:
Preheat oven to 350°. Grease an 8-inch square baking pan.
Whisk together flour, brown sugar, cocoa powder, and salt in a medium bowl. Add butter, and mix with a pastry blender or fork until combined. Dough will be crumbly but should hold together when pinched.
Press dough into bottom of prepared pan. Bake 10 minutes. Allow to cool slightly.
To make the topping:
Place eggs in a large bowl and beat lightly. Add sugar and vanilla, and mix well. Mix in flour until combined. Stir in 1 cup coconut.
Pour topping over partially baked crust and spread evenly. Sprinkle remaining 1/2 cup coconut over filling.
Bake 30-35 minutes, or until topping has set and coconut is lightly toasted. Cool in pan before cutting into bars.
Notes:
For a nutty variation, mix about 3/4 cup of chopped pecans into the topping along with the coconut.