I've been floundering a bit in the kitchen the last few weeks. I want to bake, but I don't have any real plan. I think I spent so much time during the holidays planning what to bake that my brain is shunning that kind of activity.
These bars went through quite an identity crisis before I got to the finished product. I made the shortbread crust with the intention of an entirely different topping. But, once I got the crust in the oven, I kept changing my mind about what should go on top.
After a lot of wavering, I added a thin layer of caramel, a sweet cream cheese mixture, and topped it all with some pecans and toffee bits. I have to say that worked out quite well.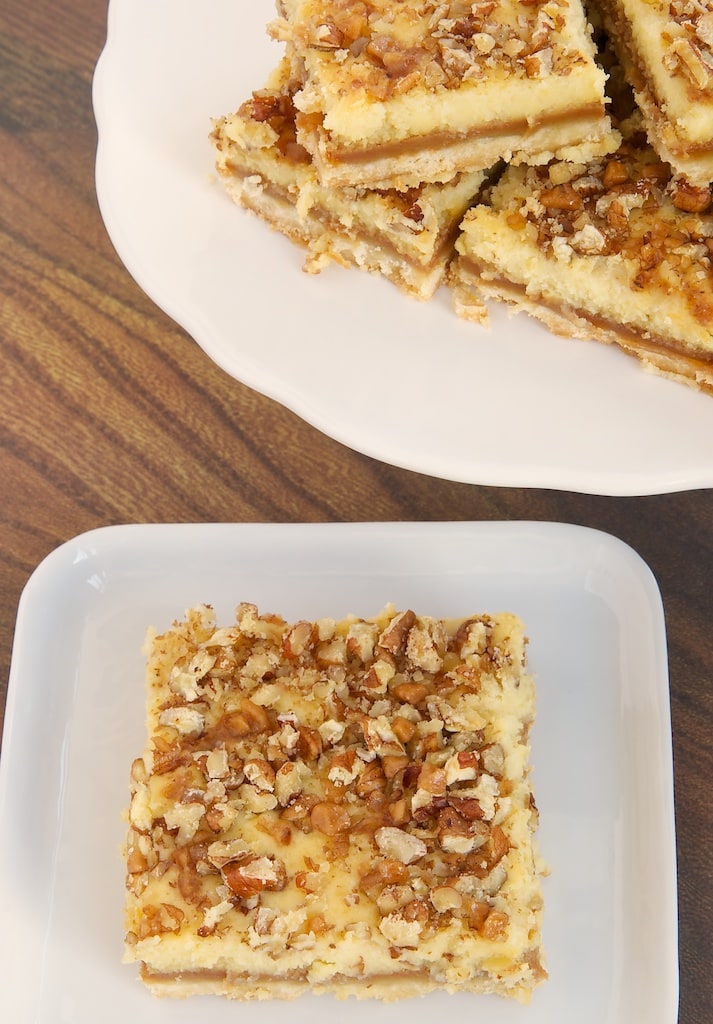 Bars have long been one of my favorite things to bake. Add in layers, and I'm positively giddy. Pecans and toffee? Cream cheese, too? I was immediately smitten.
These bars are so adaptable, too. They would be just lovely with chocolate crust, too. If you want to go that route, I might suggest doubling the crust from this recipe. If you prefer a different kind of nut on top, you can easily make that change. Or, leave off the nuts altogether. Maybe drizzle each serving with a little chocolate sauce. It's hard to go wrong!