November 19, 2013
Apple-Pear Butter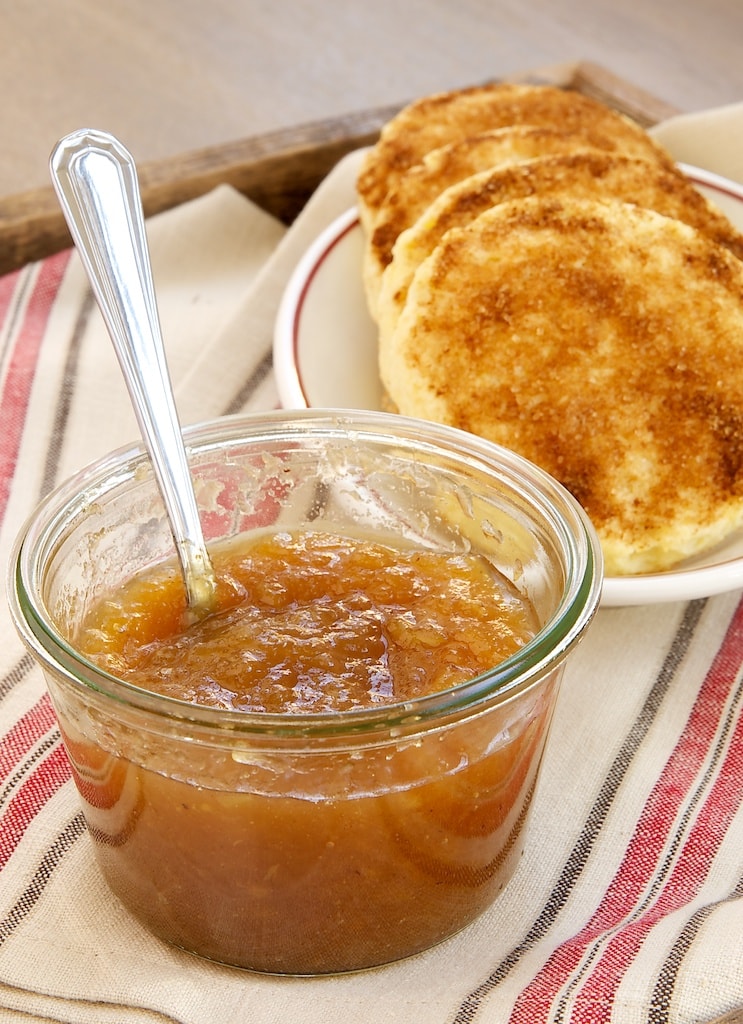 I'm often amused at myself and how I've changed as a baker. I've gone from someone who used to rely heavily on things like pre-made pie crusts to someone who makes homemade marshmallows. When did that happen?
And now, I bring you Apple-Pear Butter.

I've baked with prepared apple butter, but it never really occurred to me until the last month or so that I could just make my own. I blame it on our CSA. For a while, there were bags of apples and pears waiting on us every week. When you have that many apples and pears, you start thinking outside the usual baking suspects. And, that's how you end up making Apple-Pear Butter.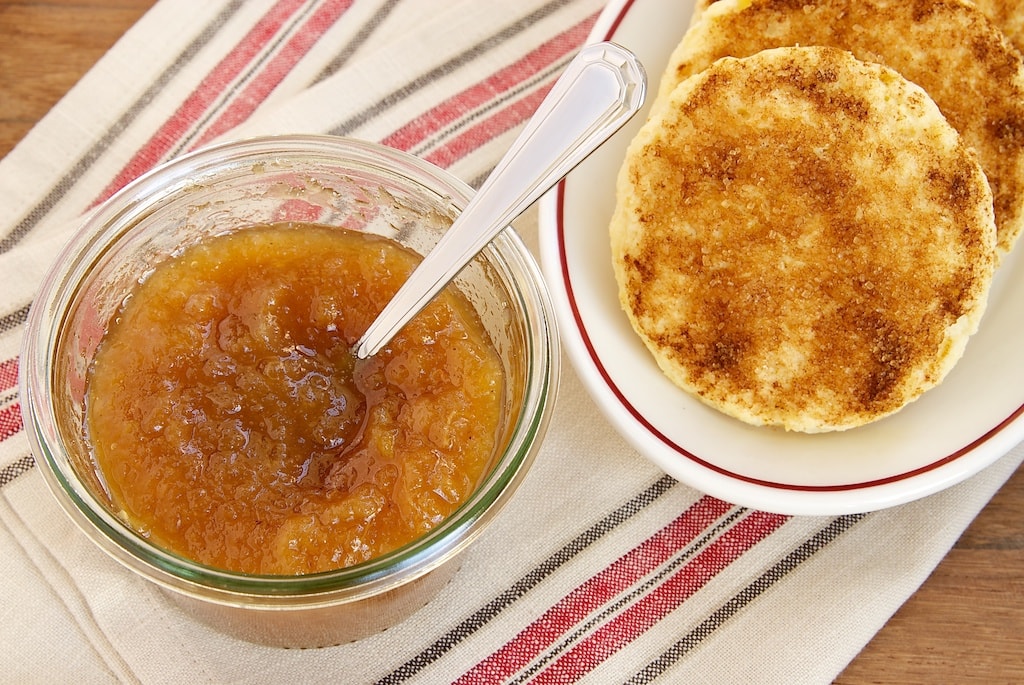 It really couldn't be much simpler to make something this incredibly good. If you can slice fruit, measure, stir, and turn on the stovetop, you've got this. And a big plus is how amazing your kitchen will smell while it's cooking.
Serve this delicious spiced sauce on biscuits or waffles or a baguette or pound cake or whatever else you can imagine. I highly recommend making a quick batch of Cinnamon Sugar Biscuits. That's what I did, and we very much enjoyed an ultra-cinnamon treat.
Apple-Pear Butter
Yield: about 3 cups
Prep Time:30 minutes
Cook Time:2 hours 30 minutes
Apple-Pear Butter is so simple to make and so versatile! Serve it with waffles, biscuits, pound cake, and more.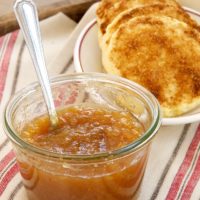 Ingredients:
4 pounds total of cooking apples and pears, peeled, cored, and cut into chunks
1 cup apple cider
2 cups granulated sugar
2 tablespoons lemon juice
1 teaspoon ground cinnamon
1/4 teaspoon ground nutmeg
1/8 teaspoon ground cloves
1/8 teaspoon ground allspice
Directions:
Place the apples, pears, and apple cider in a large heavy pot. Bring to a simmer over medium heat.
Cover and continue cooking 20 to 30 minutes, or until the fruit is well softened.
Place about half of the fruit mixture in a blender. Purée until smooth. Pour into a medium bowl. Repeat with the remaining fruit mixture.*
Return the fruit mixture to the pot. Bring the mixture to a simmer.
Stir in the sugar, lemon juice, cinnamon, nutmeg, cloves, and allspice. Continue to simmer for 1 to 2 hours, or until the mixture thickens and turns deep brown. Stir frequently.
Cool to room temperature. Then, transfer to airtight container(s) and refrigerate for up to 3 weeks.
Notes:
*If you don't have a blender, you can use an immersion blender or try using a potato masher. It might not be completely smooth, but it will be fine.