I'm often amused at myself and how I've changed as a baker. I've gone from someone who used to rely heavily on things like pre-made pie crusts to someone who makes homemade marshmallows. When did that happen?
And now, I bring you Apple-Pear Butter.

I've baked with prepared apple butter, but it never really occurred to me until the last month or so that I could just make my own. I blame it on our CSA. For a while, there were bags of apples and pears waiting on us every week. When you have that many apples and pears, you start thinking outside the usual baking suspects. And, that's how you end up making Apple-Pear Butter.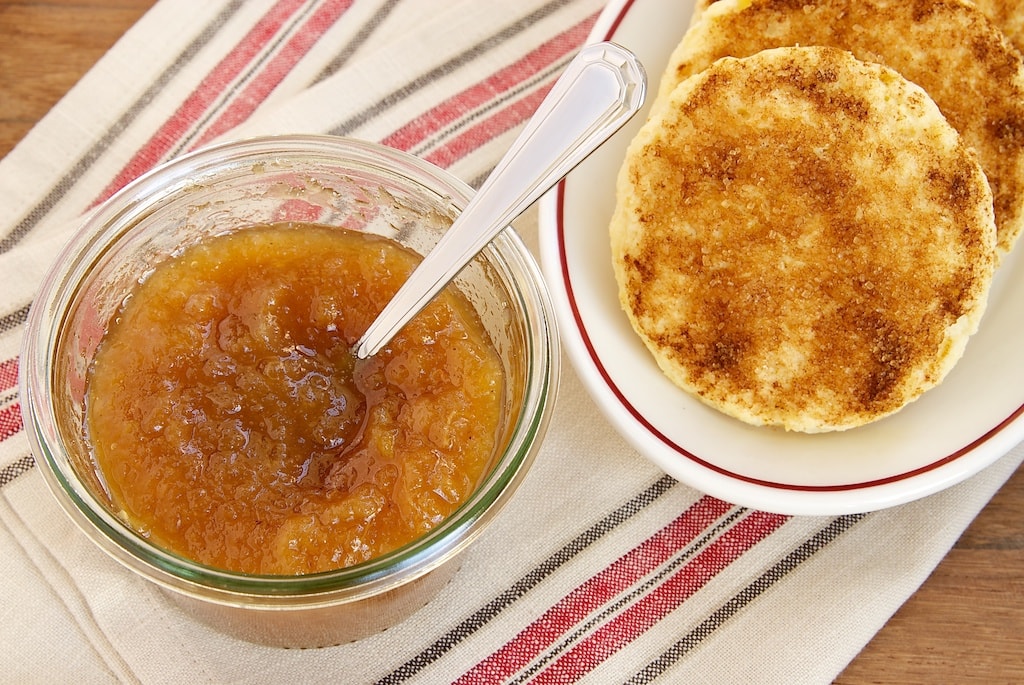 It really couldn't be much simpler to make something this incredibly good. If you can slice fruit, measure, stir, and turn on the stovetop, you've got this. And a big plus is how amazing your kitchen will smell while it's cooking.
Serve this delicious spiced sauce on biscuits or waffles or a baguette or pound cake or whatever else you can imagine. I highly recommend making a quick batch of Cinnamon Sugar Biscuits. That's what I did, and we very much enjoyed an ultra-cinnamon treat.