I toyed with the idea of having this be the shortest description of a recipe I've ever written by simply writing: This is the best coffee cake ever. But, I thought maybe you'd want to know why this is the best coffee cake ever.
One of the reasons for that declaration is the texture of the cake. It is so amazingly soft and light. It's one of the most easy-to-eat cakes I've ever had.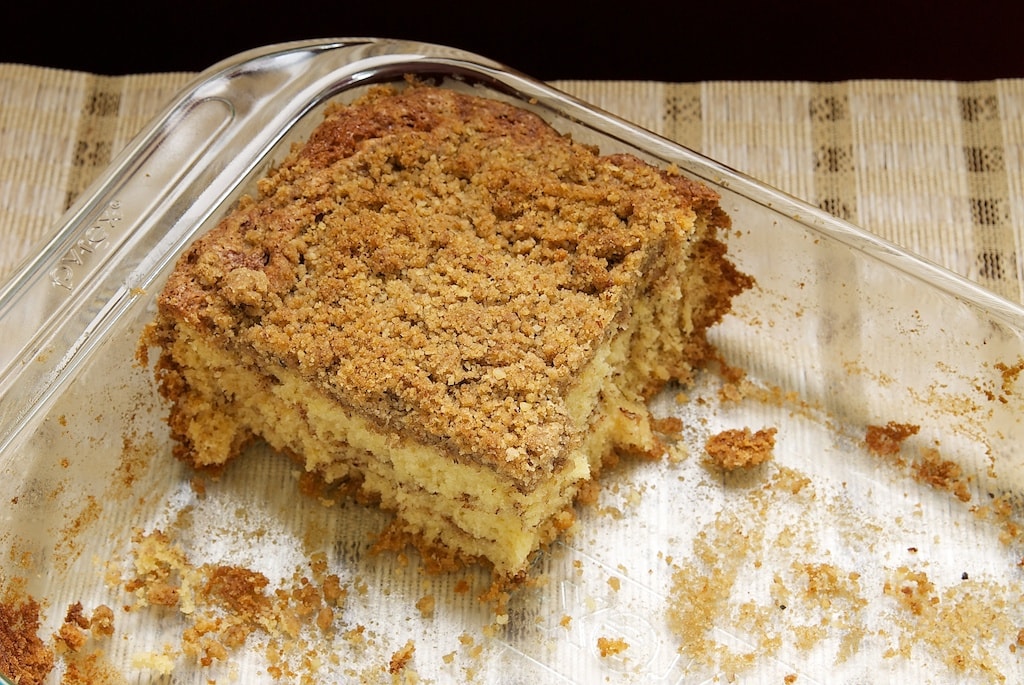 Of course, there's the flavor. That gets a little more complicated, as it gets flavor from three different components. The cake itself is sweet, but not too sweet. The sour cream gives it that little bit of kick that really makes it interesting.
Then, there are the layers of chocolate and cinnamon. The chocolate is not overstated at all, and it mixes perfectly well with the cinnamon. Topping all of that off is a very fine crumb that's buttery, sweet, nutty, and salty all at the same time.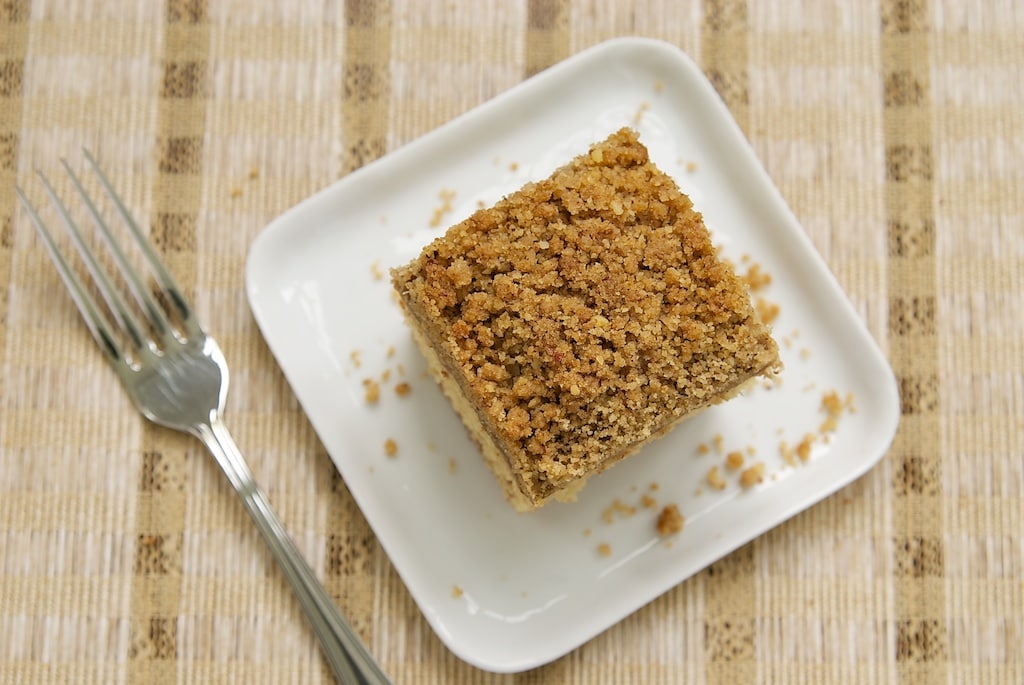 I first made this coffee cake for a brunch with friends. The eight of us nearly devoured the entire thing. I made it again just to prove to myself that it was really as good as I thought it was the first time. As I sit here thoroughly enjoying a slice of it, I can tell you that it most definitely is.
Visit the Recipe Index for more coffee cake recipes!
This post contains affiliate links.