Add your favorite jams and preserves to your baking for some delicious, irresistible, fruity treats!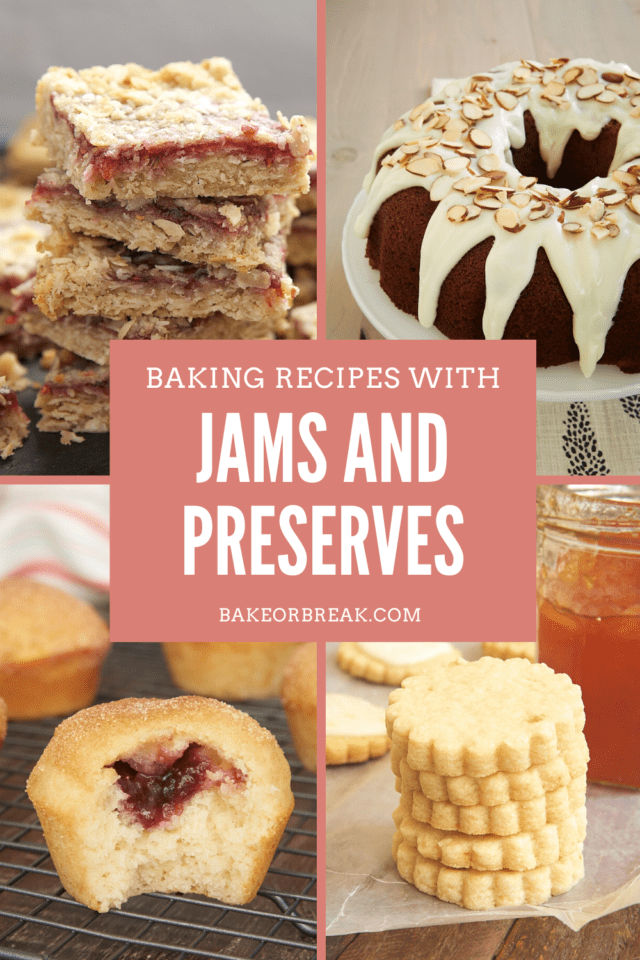 Baking with Preserves and Jams
At most any time, I have several varieties of jams and preserves in my refrigerator. They're mostly there for bagels, peanut butter sandwiches, and such, but they're also one of my favorite baking ingredients.
Fruit spreads are a wonderful addition to baking when you want to add some fruit flavor but don't want to use fresh fruit or just don't have fresh fruit on-hand.
This collection of recipes features some of BoB's best and most popular recipes made with jams and preserves. Keep in mind that while many of these recipes list a specific flavor, you can usually substitute your favorite kind. I encourage you to make good use of your stash of these fruit spreads and bake something delicious!
I hope you're inspired to go check your stash of jams and preserves so you can try some of these fruity recipes. As you can see, there are plenty of delicious treats just waiting to be made!
Happy baking!
Get the Recipe:
Baking with Jams and Preserves
You can make so many delicious treats with jams and preserves! From cookies to cakes to breakfast treats and a whole lot in between, there is plenty of flavor to be found in these simple recipes.
Share this: