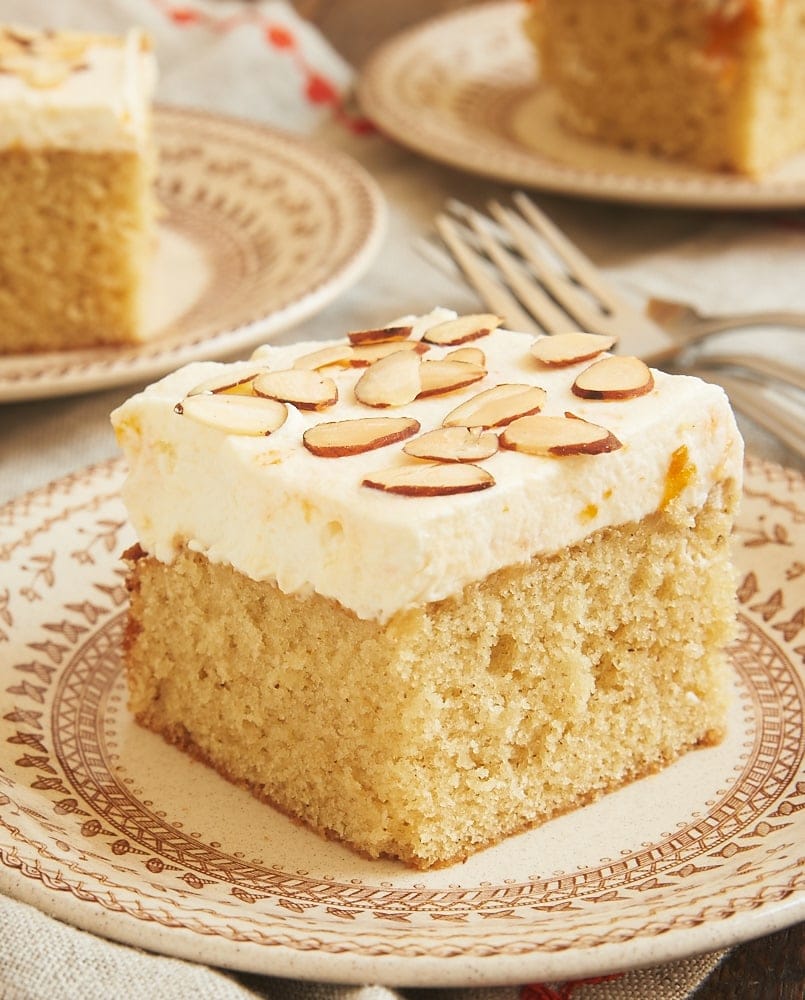 I'm so excited to share this lovely cake with you! It's a recipe that's been on my to-bake list for a while, and I finally got around to making it recently. As is often the case, it is just so good that I'm kicking myself for not making it sooner!
That title may seem like a lot is going on here. Sure, there are a few flavors represented, but they all work together so nicely that the final result is pretty fantastic. The delicate cake gives you a hint of nutty brown butter along with plenty of almond flavor. That's topped with a fruity whipped cream. It all works together so well!

The topping is simply a dressed-up sweetened whipped cream. Just stir some apricot preserves into freshly whipped cream, and you'll create an easy, irresistible topping! It's a great alternative to more traditional frostings. Its light, fluffy texture is just the thing to go with a delicate cake like this one.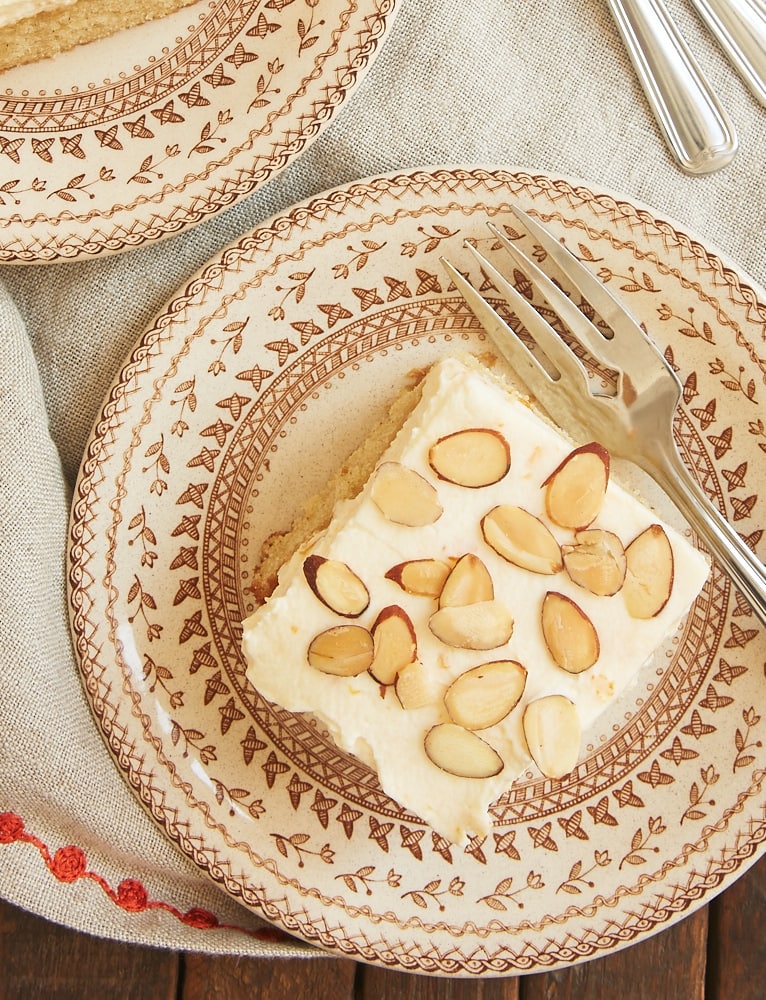 While you'll need a little extra time to brown the butter for this cake, you'll still find that this is quite a simple cake to make. It mixes quickly, and that topping takes only a few minutes. Yet the end result is pretty and delicious enough to impress!
I love one-layer cakes like this one, not only for their simplicity but also for their ease of transporting. This is a great cake for potlucks, cookouts, and most any kind of gathering. I think you'll find yourself getting requests to make this cake again and again!
Find more cake recipes in the Recipe Index.
This post contains affiliate links.