Linzer Bars are a simpler spin on traditional Linzer Cookies. There's a lot less rolling and cutting cookie dough with these!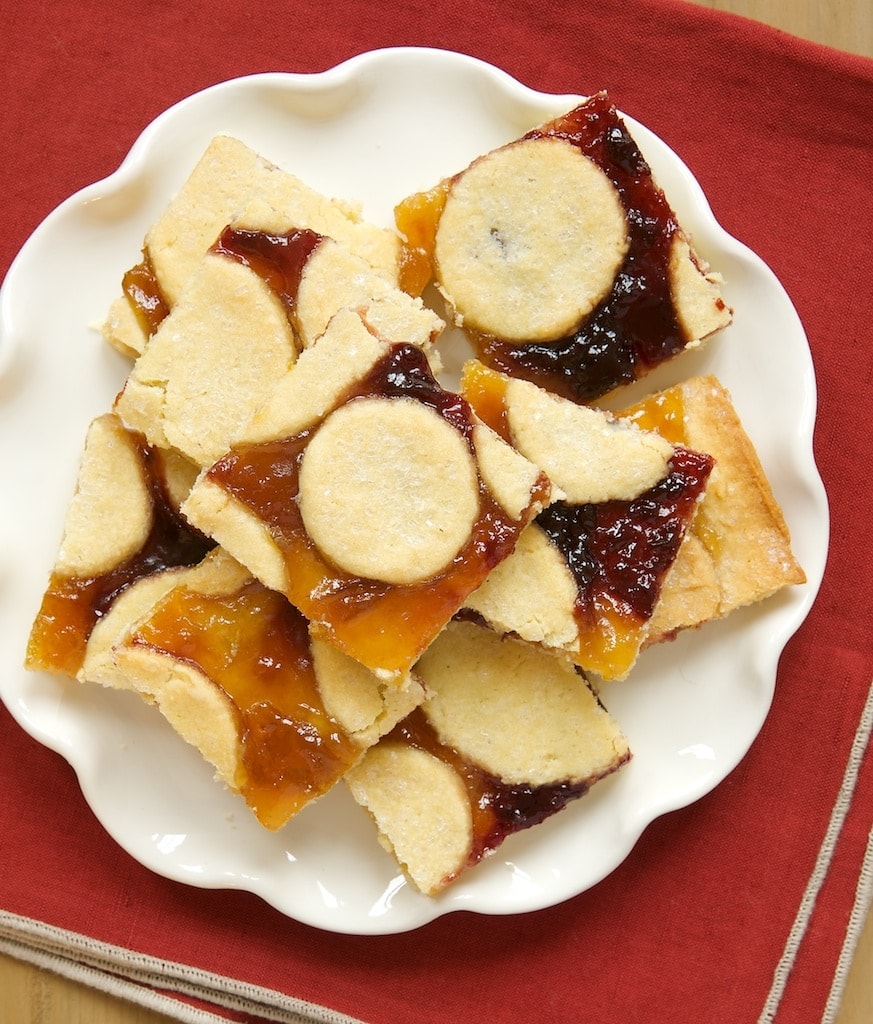 Every holiday season, I always have more baking ideas than I have time to bake and share with you. I save up all these ideas all year long and then realize that I'm completely overwhelmed with delicious choices.
For the last few years, Linzer Bars have been on my list. A few years ago, I made some lovely Linzer Cookies, but I thought converting them to bar form would be every bit as delicious but a bit simpler with a lot less rolling and cutting.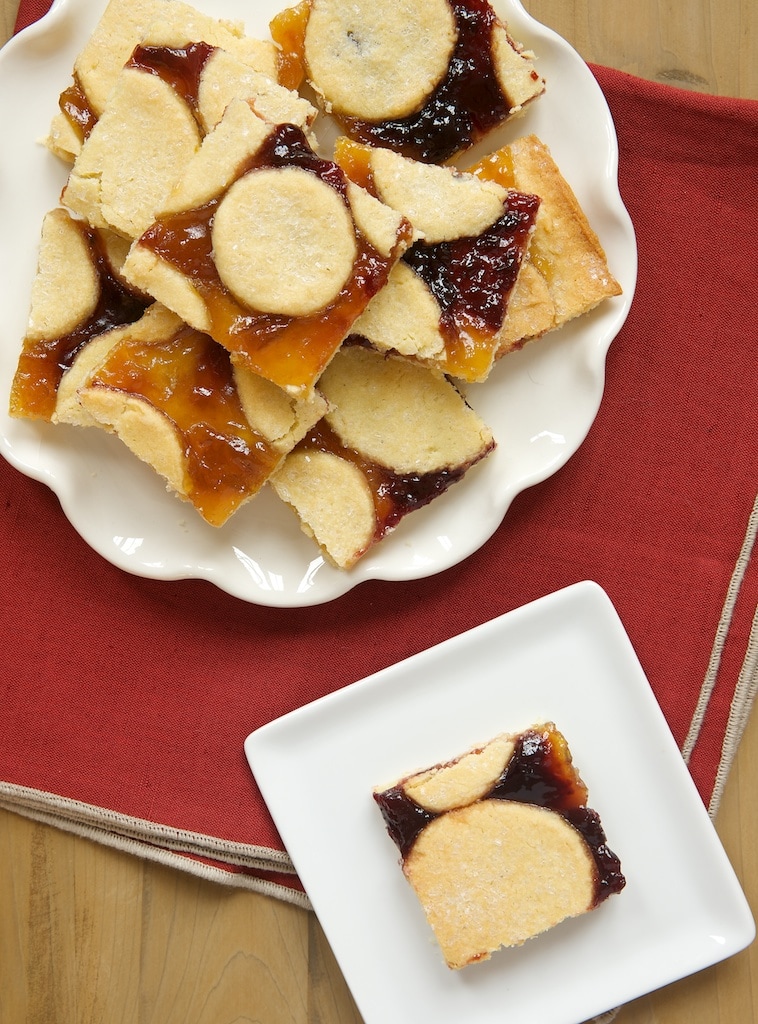 Instead of cutting out all of those cookies, just spread most of the dough into a baking pan, spread your favorite preserves on top, and then top with some cutouts made from the remaining dough. A little oven time, and you're done!
I am generally not a cut-out cookie kind of girl, so my cookie cutters collection is more than a little slim. I used a couple of my biscuit cutters to make different size circles to go on top. To make them a little more festive, you could use snowflakes or whatever else strikes your fancy.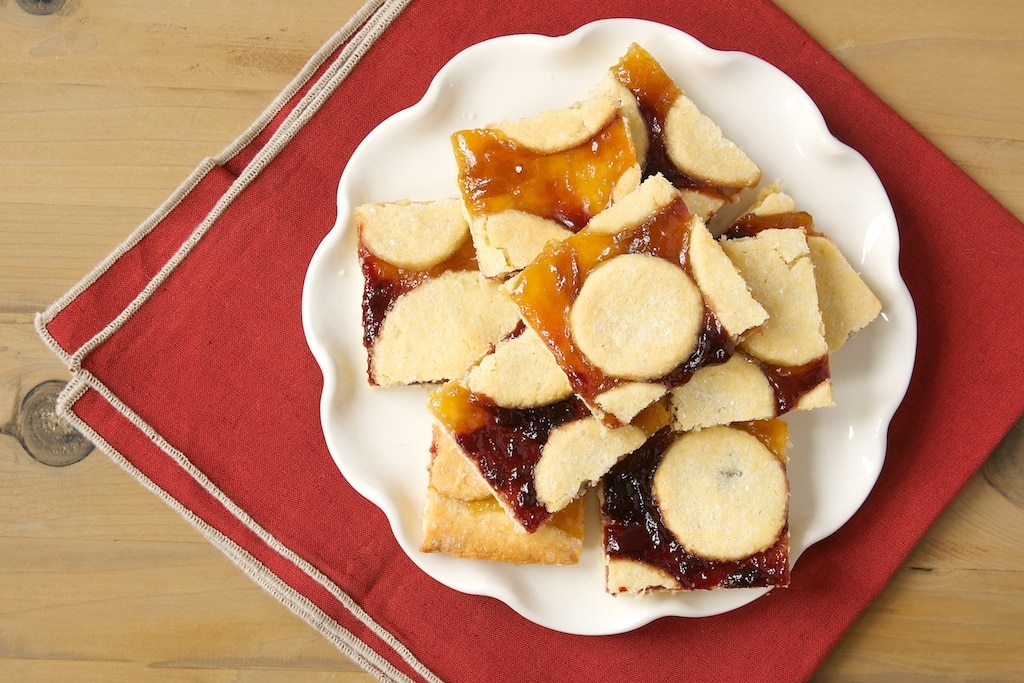 I used two different varieties of preserves for these. I chose two colors for a fun look. If you're like me, you already have so many kinds of preserves in your kitchen that finding some to use in these bars will be simple.
Linzer bars and cookies are often made with apricot or raspberry preserves. I went a little different route and used cherry and golden plum preserves. The flavors work really well together and offer a nice color contrast to each other.
I have to say that these are now a permanent part of my holiday baking. I am seriously enamored with them, and I think you will be, too!
Find more bar recipes in the Recipe Index.
More Cookie Bar Recipes
Bake or Break is a participant in the Amazon Services LLC Associates Program, an affiliate advertising program designed to provide a means for us to earn fees by linking to Amazon.com and affiliated sites.