Peanut butter and jelly are a long-standing comfort duo for me. I wouldn't even try to think how many pb&j sandwiches I've eaten in my lifetime. Not exactly a gourmet meal, but I'll take it just the same.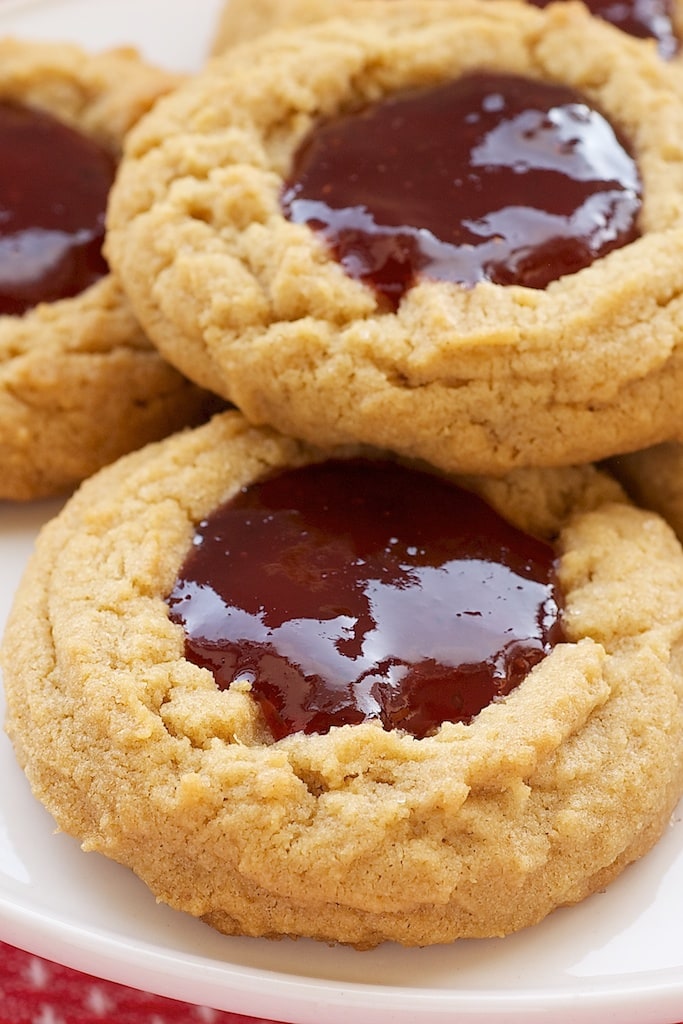 These cookies take that old favorite combination and move it into dessert territory. I started with what is my most often made version of peanut butter cookies. When they're hot from the oven, a little indention is made and then later filled with your favorite jelly or preserves.


While my sandwich preferences tend toward grape, I made these with strawberry preserves. Of course, use your favorite, or open up several jars and make a variety of combinations.
This post contains affiliate links.