Peach Shortbread Cookies incorporate peach preserves in the cookies and the glaze for a sweet twist on traditional shortbread!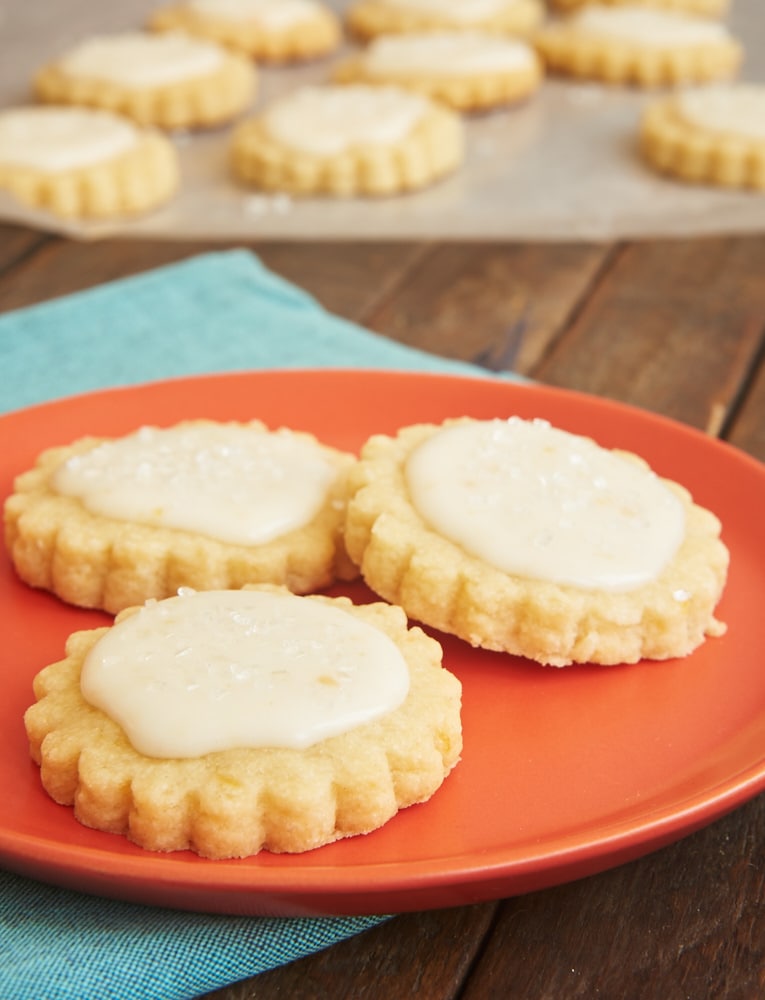 Shortbread is pretty magical, isn't it? I love how just a few ingredients come together quickly to make such a lovely, simple cookie. It's one of my favorite things to make for those very reasons. But also, I love that I always have what I need in my kitchen to make a batch.
With these shortbread, the usual simple ingredient list is augmented by the addition of peach preserves that are not only mixed into the cookie dough but also mixed into the sweet glaze. That little bit of fruit flavor really takes traditional shortbread up a few notches!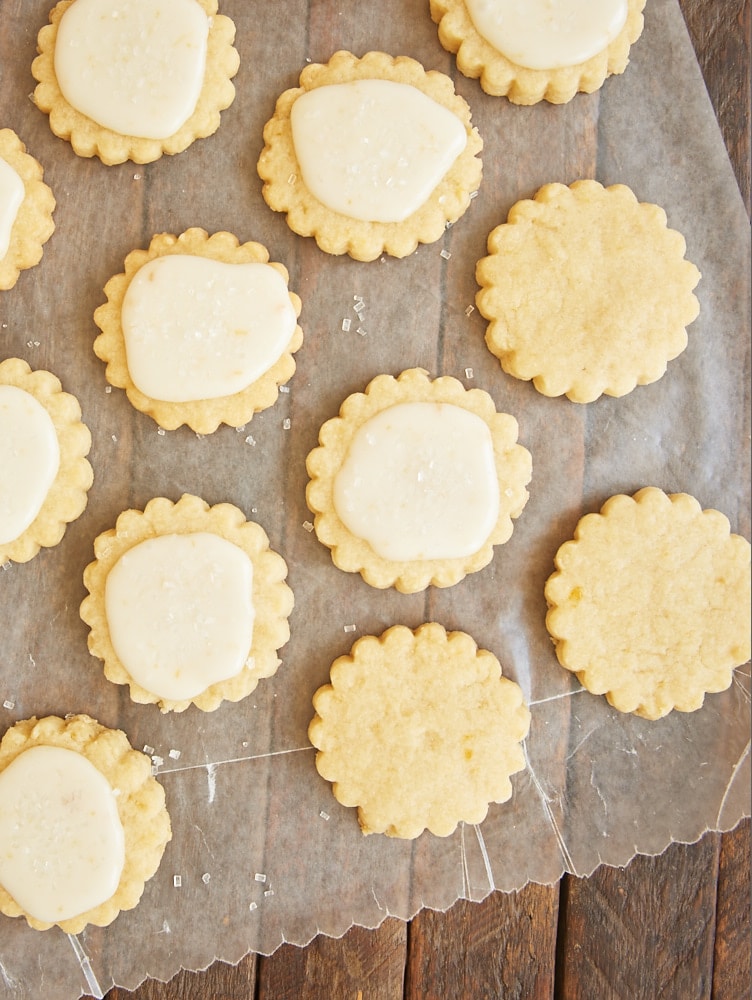 Those preserves are mixed into softened butter which is then frozen before getting mixed into a simple mixture of flour, sugar, and salt. In the spirit of full disclosure, I must tell you that it takes a bit of effort to get the frozen butter mixed into the flour mixture. Just be patient with it. It will get easier to mix as it warms up a bit.
Once you do get the butter mixed, you'll have a fairly loose, crumbly mixture. Get your hands in the dough and keep mixing until it forms a dough. Again, this will take a few minutes, but the warmth of your hands will help it come together beautifully.
I used a 2-inch round cutter from my favorite fluted cutter set to make these cookies, but another size or shape will work just fine. Just keep in mind that smaller cookies will bake a bit faster, and larger ones will need a bit longer to bake.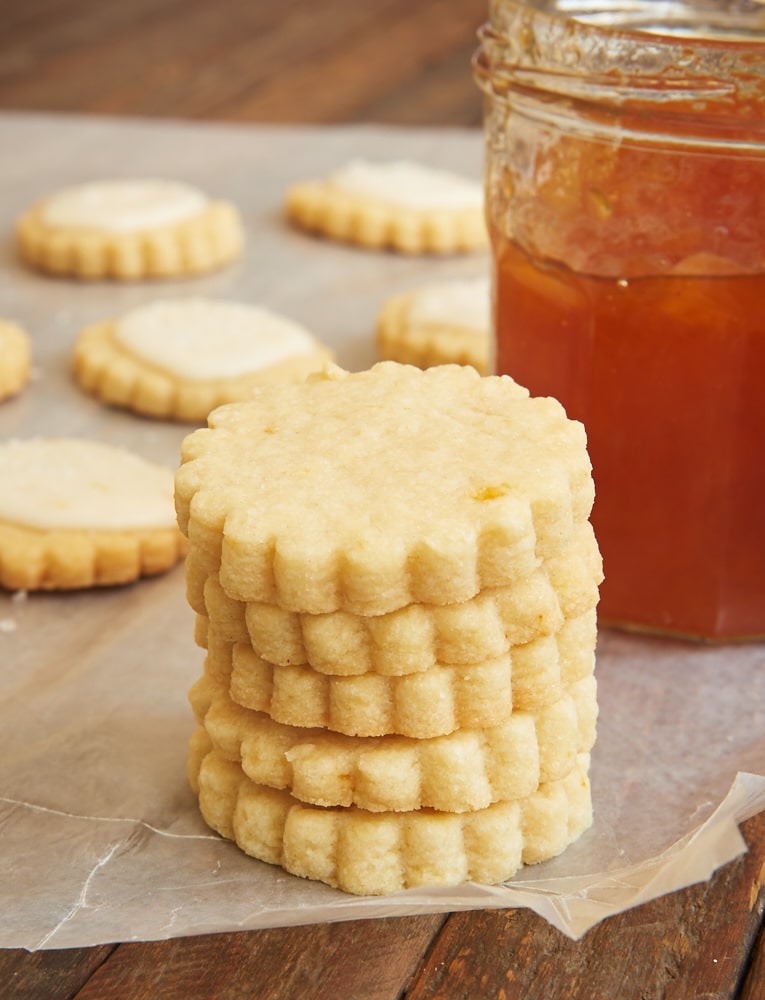 These are really lovely cookies, even without the glaze. The peach flavor isn't strong, but rather it's there in a more subtle capacity. You'll likely get more peach in the finishing flavor of the cookie than while you're eating it.
For some variety, you can easily substitute another flavor of preserves in these cookies. Blueberry, raspberry, strawberry… Whatever strikes your fancy! You can also use a different flavor of extract, like almond or lemon, for another flavor alteration. No matter the flavor, these are delightful little cookies perfect for most any time you need a simple sweet treat.
Find more shortbread recipes in the Recipe Index.
More Desserts Made with Preserves