This Blueberry Jam Cake recipe is a great way to get sweet berry flavor without fresh berries. A little bit of jam meets sweet vanilla cake for an irresistible dessert!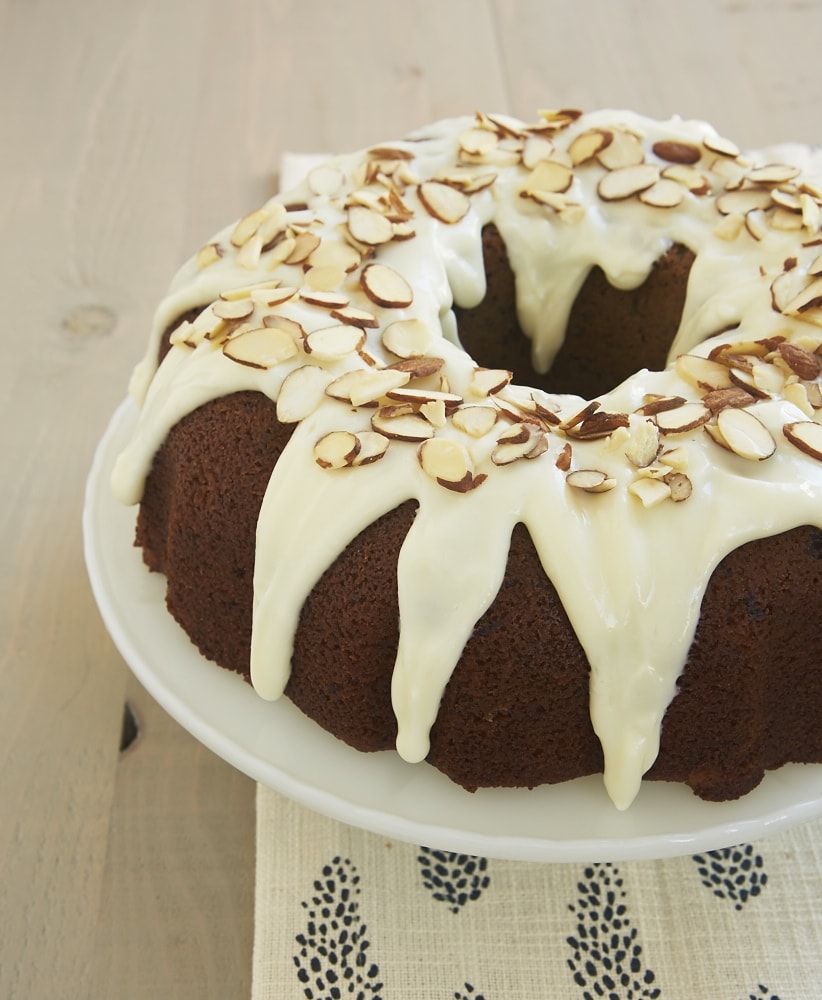 With Easter approaching, I've been thinking a lot about the kinds of desserts that would be great endings to an Easter meal. It always seems like the perfect time to make a fresh, bright, spring dessert. Maybe something with fresh berries.
But the reality is that it's not really spring around here. No, it's still definitely coat weather. And berry season? Yeah, that's still a while from now.
So, to solve my dessert conundrum, I opted to feature one of my all-time favorite baking ingredients. I love the versatility of jams and preserves. Plus, they're a perfect way to get great fruit flavor when your favorite fruits are out of season.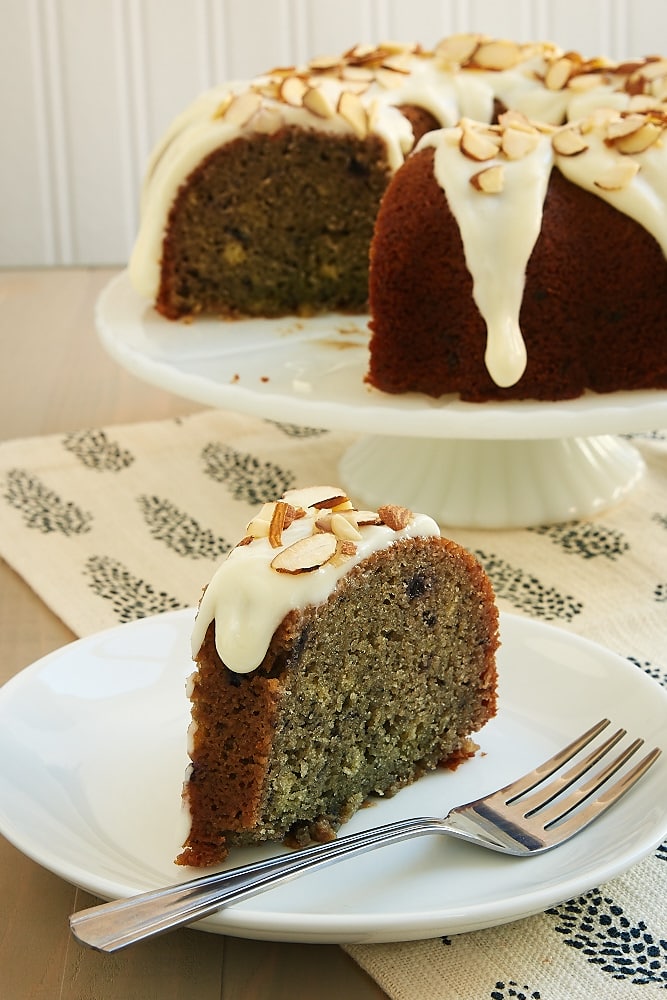 I always have several varieties in my refrigerator, but I decided to go with blueberry for this cake. The cake itself is a pretty standard vanilla cake. But stir in that blueberry jam, and it transforms into something special and so very tasty.
Just so you won't be surprised, I should warn you that the cake batter will be kind of a blue-ish purple color. Don't fret. That's completely normal. Once it's baked, the cake will look quite normal on the outside. But once you slice into it, you'll see that it has retained a bit of the blueberry color. It certainly makes this cake stand out!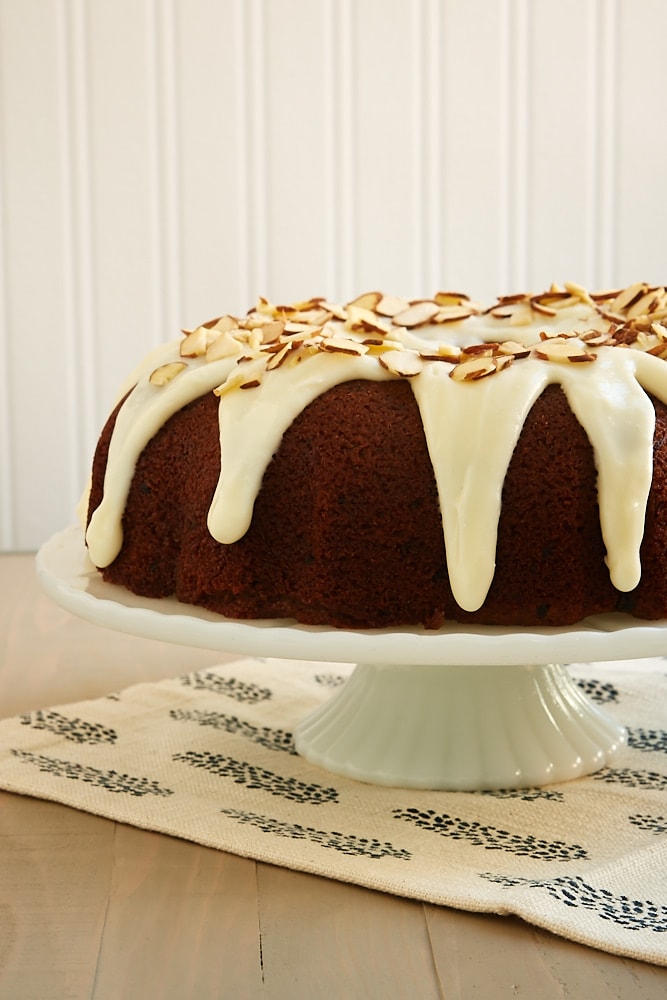 Of course, it's the flavor that matters. And this Blueberry Jam Cake excels in that category with the sweet blueberry and vanilla combination. Plus, it's a wonderfully moist cake with a lovely texture.
I chose to top this cake with a sweet cream cheese glaze flavored with a hint of lemon. If you prefer, use vanilla in the glaze. Either way will be plenty good! Then, some sliced almonds are sprinkled on top for a little crunch and, well, to make it pretty.
While I've only made this cake using blueberry jam and almonds, it seems like the kind of cake that is begging to be adapted by swapping out your favorite jam flavor and nuts. Raspberry and pistachio. Strawberry and almond. Mixed berry and pecan. So many tasty possibilities!
Find more cake recipes in the Recipe Index.
More Jam Desserts
We are a participant in the Amazon Services LLC Associates Program, an affiliate advertising program designed to provide a means for us to earn fees by linking to Amazon.com and affiliated sites.