No-Bake Cherry Cheesecake Pie is a wonderful combination of quick, easy, and delicious!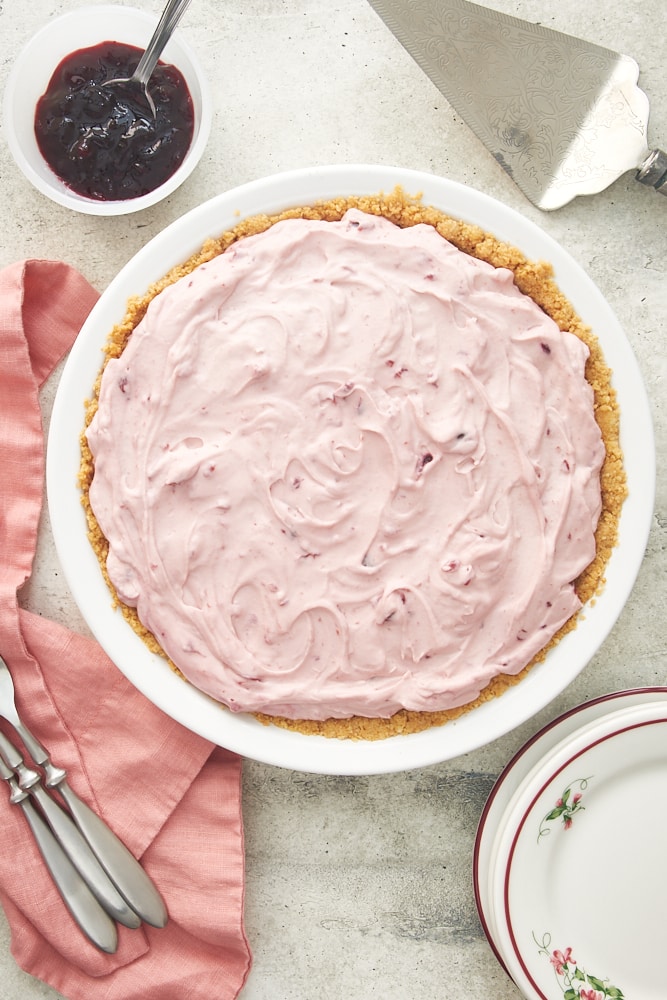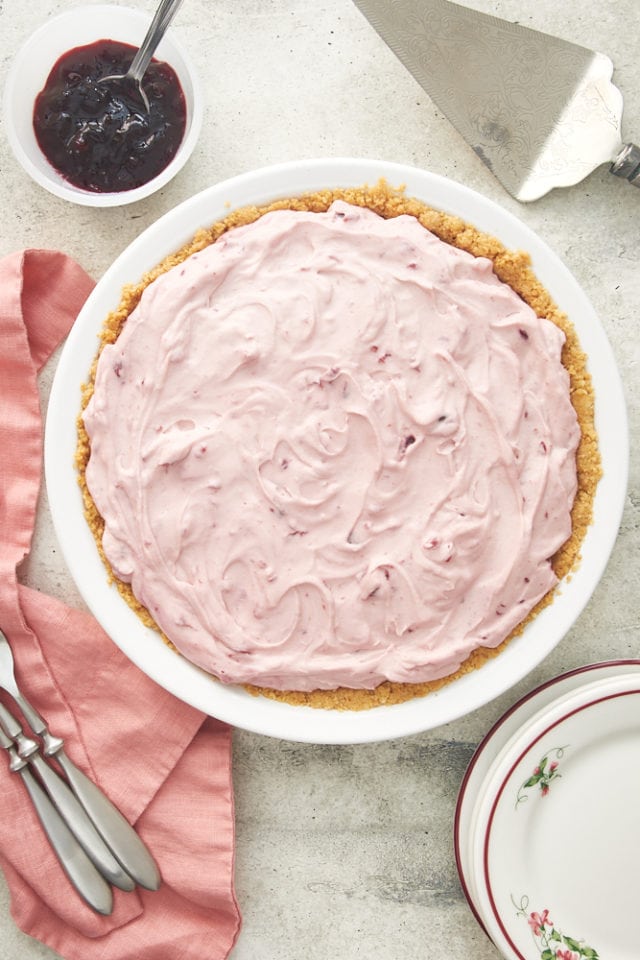 No-Bake Cherry Cheesecake Pie
During the summer months, I love simple, no-bake desserts. How wonderful is it to have homemade dessert without heating up the kitchen?
There is one key ingredient that keeps this pie firmly in the quick and easy category. Cherry preserves! They're the perfect solution for making this pie amazingly simple while still having a wonderful cherry flavor.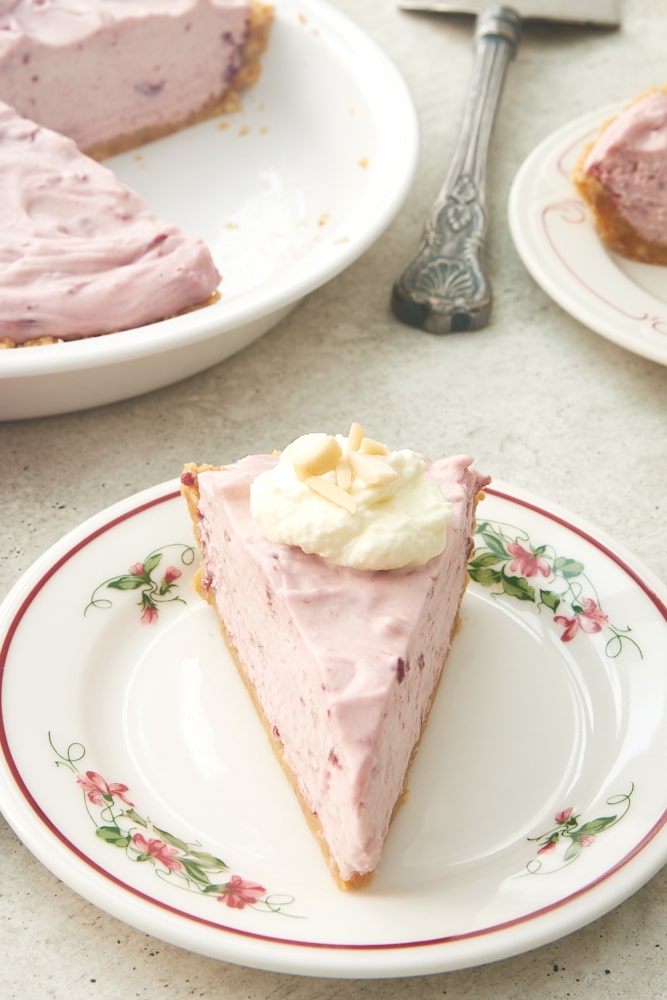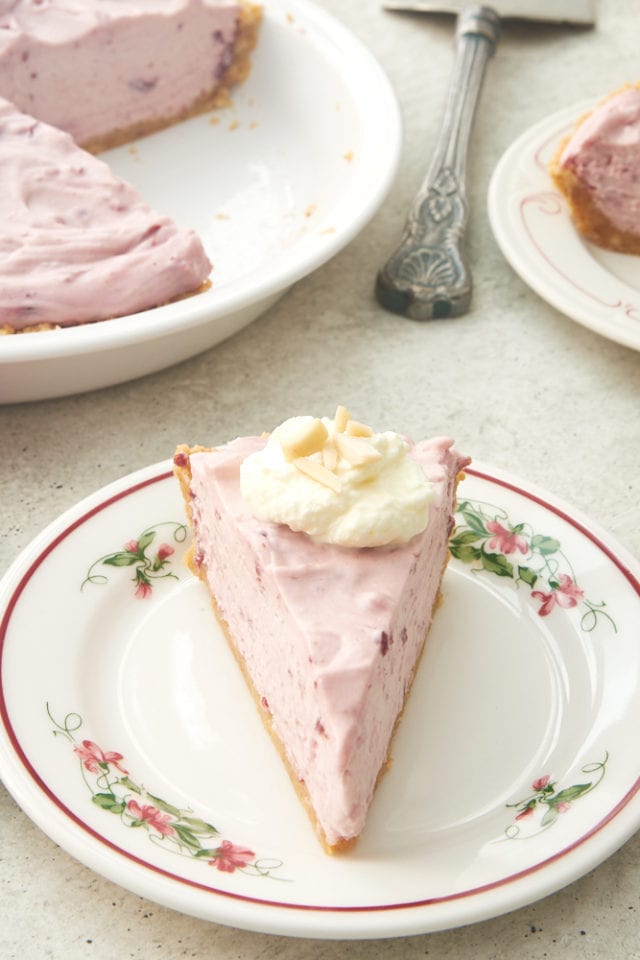 Cherries and vanilla are a match made in dessert heaven, so my favorite choice for the crust is vanilla. Any crispy vanilla cookie will work. I especially like vanilla wafers or golden Oreos. You can, of course, use most any kind of crispy cookie for the crust. Graham crackers, chocolate cookies, shortbread… whatever you like!
Tips for Success
Measure accurately. While precision is less vital in this kind of recipe, taking care to measure well is always important.
Change the cookies for the crust if you like. Most any crispy cookie will work for this crust. I give the amount of crumbs as a volume measurement so that you can easily swap in whatever kind of cookie you like.
Pay attention to the measurement range for the butter. Not all cookie crumbs behave the same in a cookie crust. Start with the lower amount of butter and add more if needed to moisten all the crumbs. It should be a loose mixture.
Bake the crust briefly if you want it sturdier. I usually prefer to bake cookie crusts briefly not only to make them sturdier, but also to enhance their flavor. If you don't want to turn on the oven, then chill the crust to help it hold together better.
Substitute another flavor of preserves if you like. This pie is very versatile. You can easily substitute another flavor of fruit preserves for some variety.
Don't over-mix the filling. Gently fold the whipped cream into the cream cheese mixture, mixing just until combined. Too much mixing will deflate the whipped cream, and the pie won't set properly.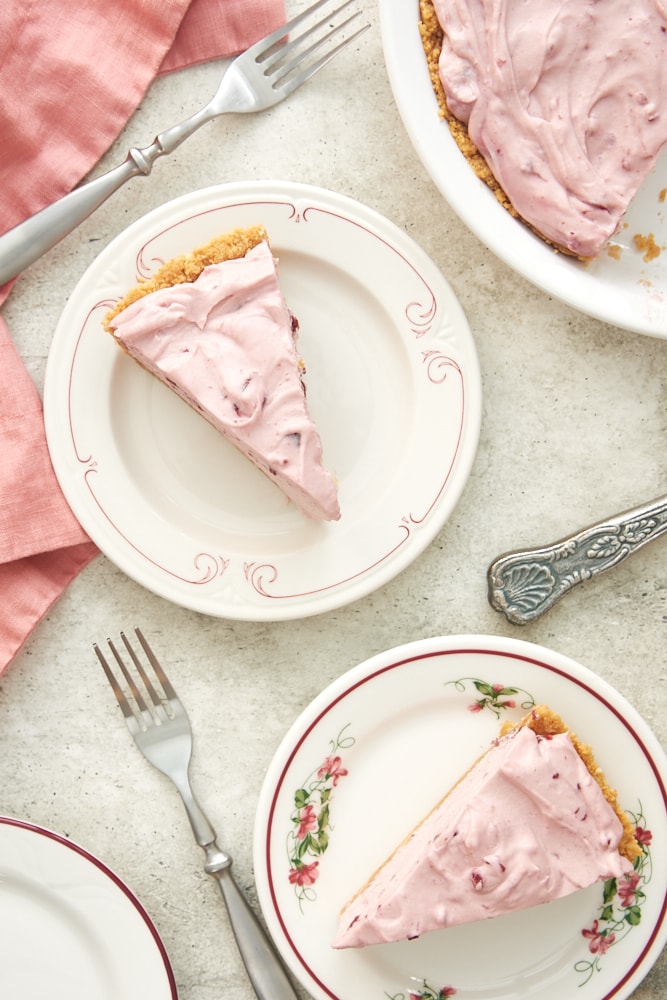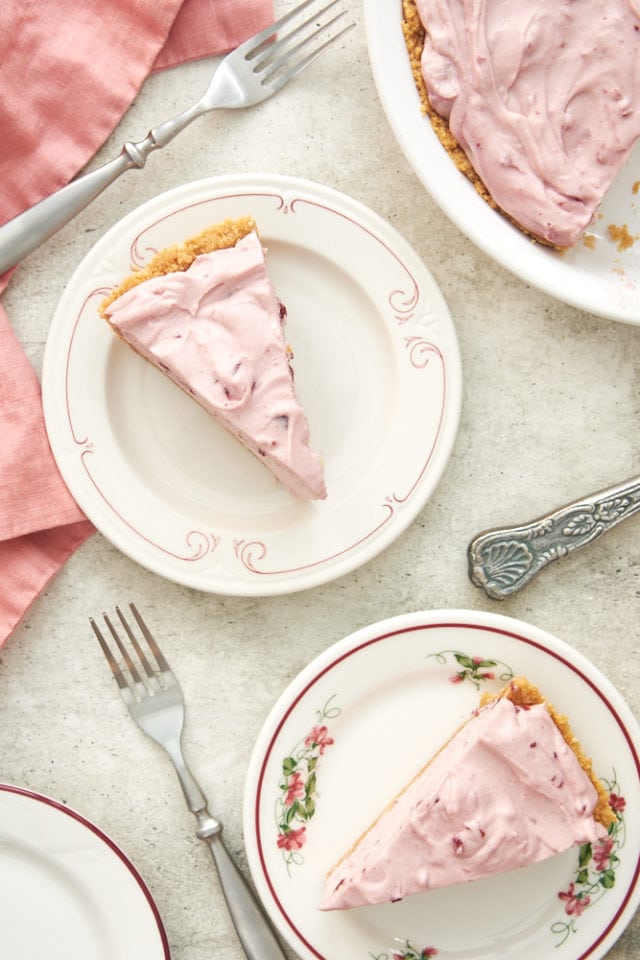 This No-Bake Cherry Cheesecake Pie is such a great choice for a summer dessert. It's just the cool, creamy, fruity dessert that hits the spot on a hot day. And with it being so easily customizable, you may find yourself enjoying it all summer long!
Find more no-bake recipes in the Recipe Index.
More No-Bake Pie Recipes