There's a bit of a joke around here about my attempts at swirling batters, doughs, and such. Quite often, it tends not to work out as I envisioned, thus breaking my baking heart and causing not a small amount of frustration. A while back I was telling Quinn about a dessert idea that involved swirling, and, knowing my swirling history, he responded that swirling is a lie.
As much as I love the effect of swirling, it is sadly true that it doesn't always go so well. But I'm happy to tell you that this pound cake and its sweet berry swirl work just as they should! No lies here!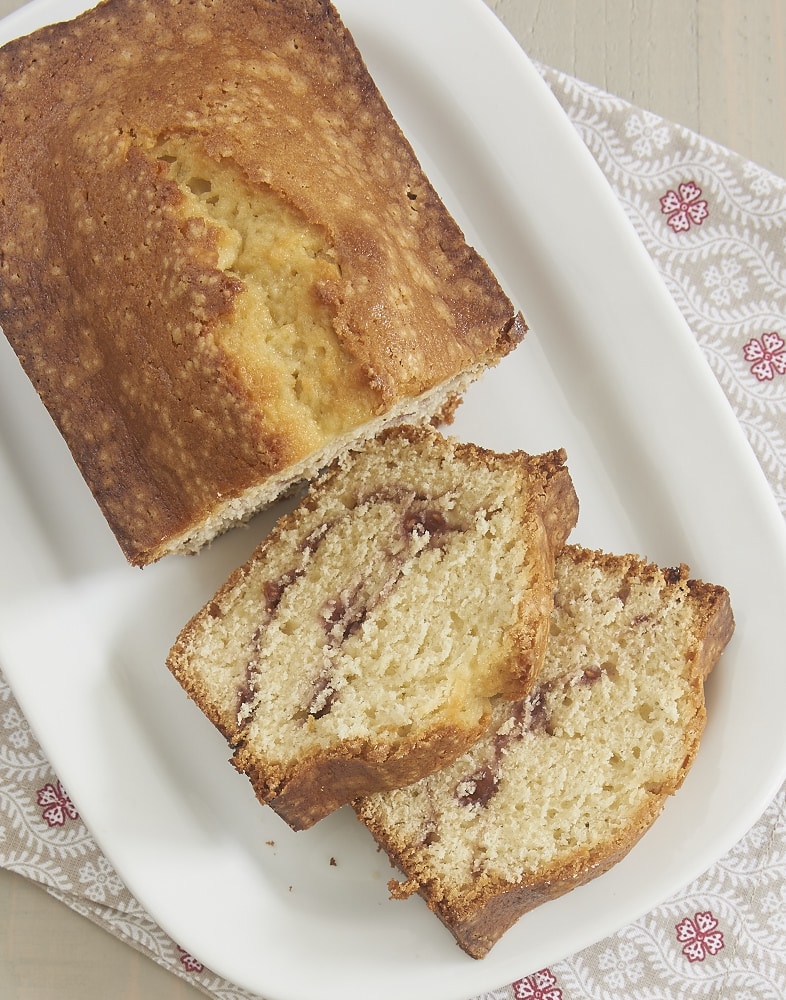 If you've been paying attention over the last several years here at BoB, you'll know that fruit preserves, jams, and such are favorite ingredients for me. I usually have plenty of variety in my refrigerator ready to go into something delicious like muffins, a cake, or some sweet, simple bars.
As much as I like pound cake, I do usually prefer some variation on the classic. That's where the preserves come into play. It's such a simple alteration, but it has a nice flavor impact.
I like to use strawberry or raspberry preserves for this cake. Not only do I love the flavor, but I also really like that ribbon of red running throughout the cake. Any flavor will do, though, so pick your favorite and get baking!
Find more cake recipes in the Recipe Index.
This post contains affiliate links. If you make a purchase through one of the links, I'll receive a
small commission at no additional cost to you.