April 18, 2016
Strawberry Magic Bars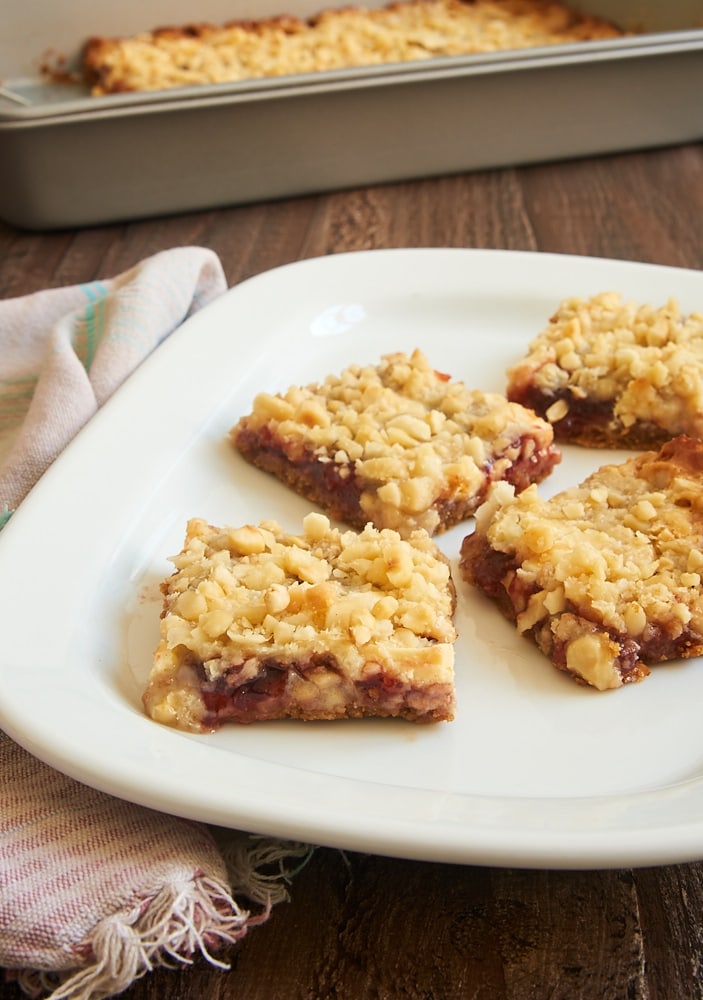 Magic Bars are one of those things that have been around for so long that we've probably all made at least a few batches. Whether you call them Magic Bars, Seven Layer Bars, or (how I first knew them) Double Delicious Cookie Bars, the idea is the same. You start with a cookie crust, add sweetened condensed milk, and then go crazy with your favorite toppings.
Usually the one thing missing from these kinds of bars is fruit. Instead, the toppings for these types of bars tend toward chocolate chips, nuts, coconut, and the like. But then I saw a recipe for Strawberry Magic Bars that incorporated fruit preserves, and it was one of those why-didn't-I-think-of-that moments.


Essentially, these are still very much the tried and true formula for Magic Bars. The one change is to dollop preserves on top of the bars before the other toppings get added. And I do mean dollop. Be sure to drop those preserves by small amounts over the condensed milk layer, as spreading the preserves can be more than a little tricky.
I combined strawberry preserves with white chocolate and chopped hazelnuts. But there are plenty of other delicious combinations just waiting to be made! Blueberry preserves and coconut… Peach preserves and pecans… So many tasty combinations!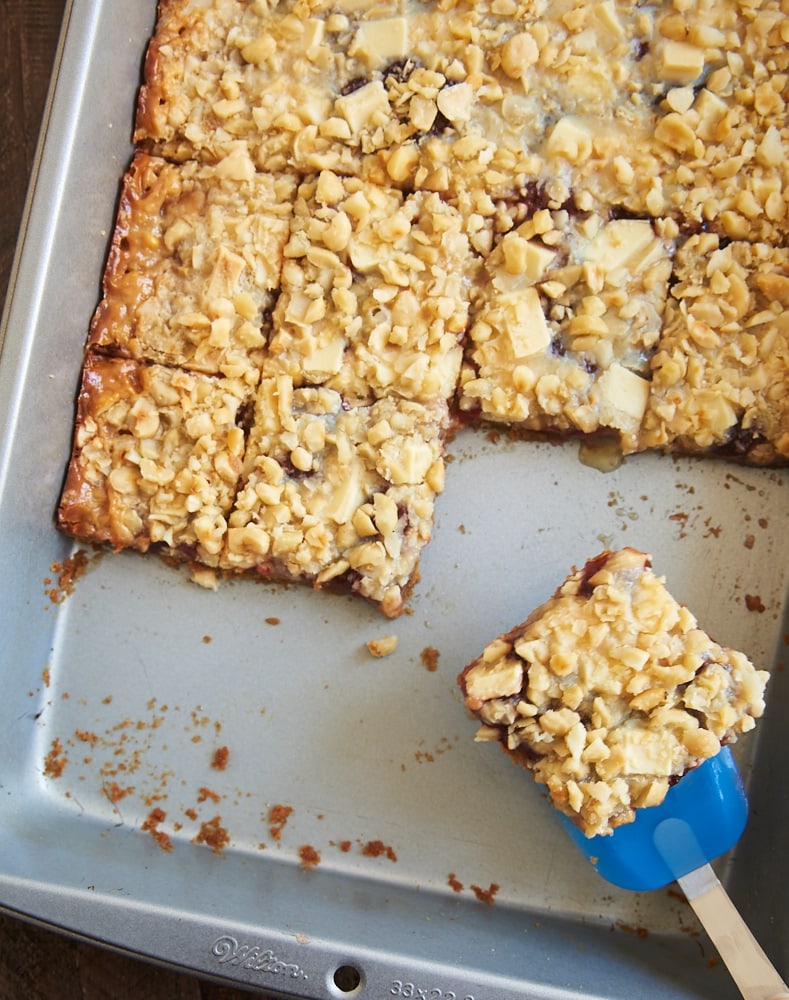 I think you'll love this fruity twist on a classic sweet treat. They're a little softer and gooier than the traditional versions. And the addition of fruit preserves provides a little extra sweetness that's really just delightful.
Find more recipes made with preserves in the Recipe Index!
More Magic Bars
Strawberry Magic Bars
Yield: 24 2-inch bars
Prep Time: 20 minutes
Cook Time: 30 minutes
Add some fruity flavor to an old favorite with these sweet, delicious Strawberry Magic Bars!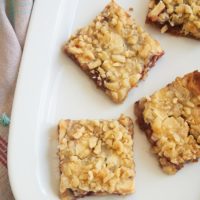 Ingredients:
2 cups graham cracker crumbs
2 tablespoons granulated sugar
1/2 cup unsalted butter, melted
14 ounces sweetened condensed milk
1 & 1/4 cups strawberry preserves
1 cup white chocolate chips
1 cup chopped hazelnuts
Directions:
Preheat oven to 350°F.
Combine the graham cracker crumbs and sugar. Add the butter, and mix until thoroughly combined.
Press the mixture into the bottom of a 9″x 13″x 2″ baking pan.
Drizzle the condensed milk over the crust. Refrigerate for 10 minutes.
Drop the preserves by teaspoonfuls over the condensed milk.
Sprinkle the white chocolate and hazelnuts over the preserves.
Bake 25 to 30 minutes, or until the bars are lightly browned. Cool completely before cutting into bars.