December 6, 2012
Almond-Apricot Sandwich Cookies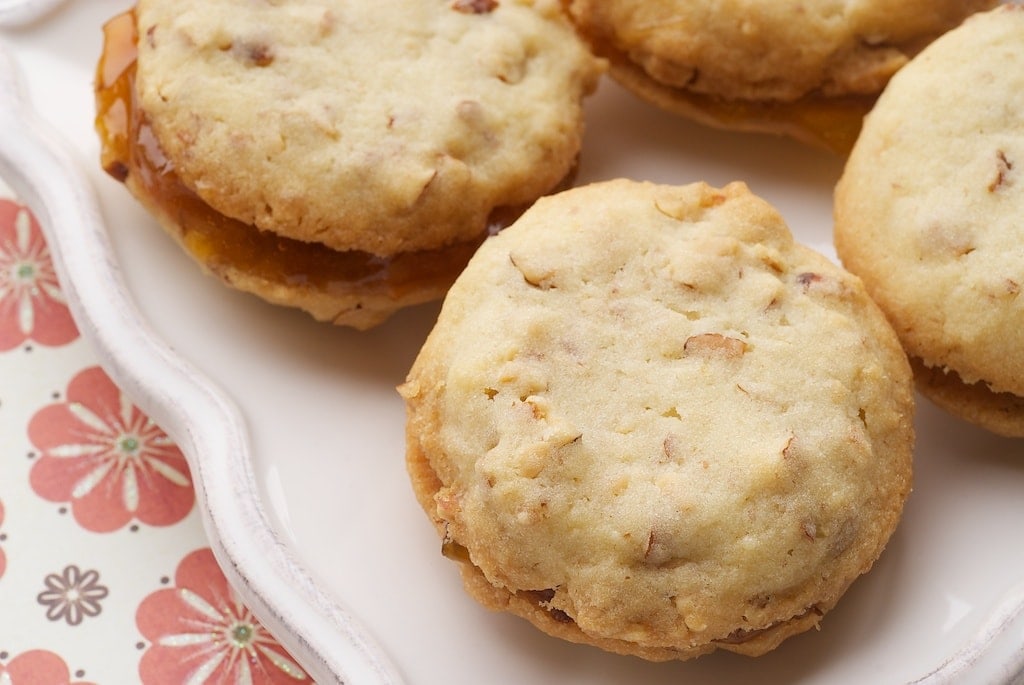 If you're looking for cookies that are quick and easy but look like anything but, look no further. And, honestly, aren't we always looking for those kinds of desserts?
These little almond cookies are not too sweet. And, actually, they're pretty tasty on their own. They can be made in one bowl. That's always a plus, but especially so when I'm doing so much baking.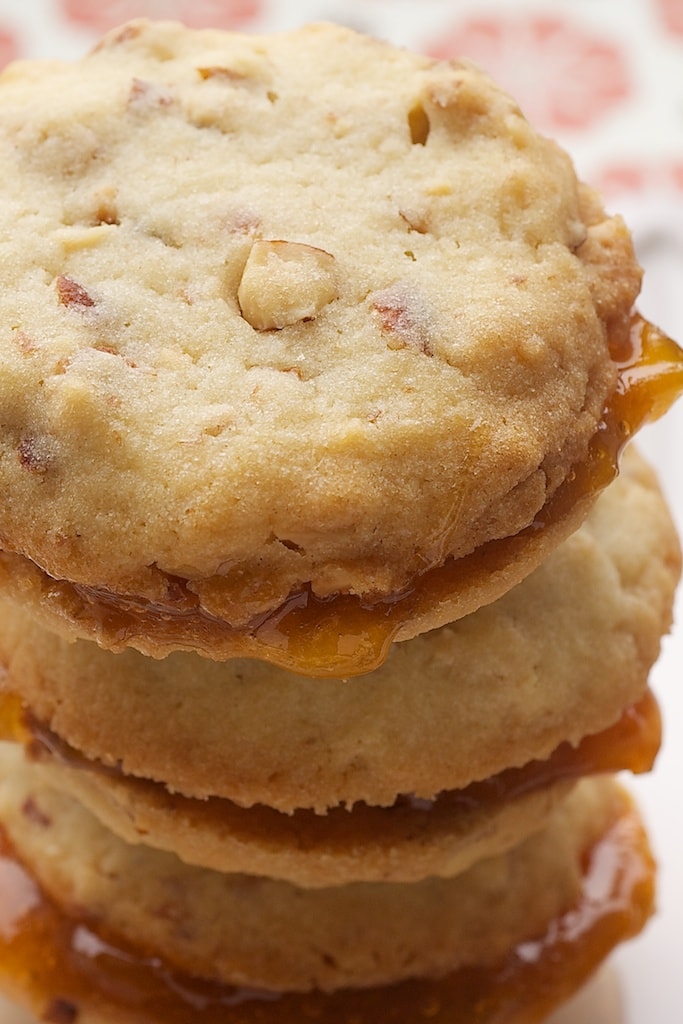 For the filling, I like to use apricot preserves. Their sweetness works perfectly with the almond cookies, resulting in delicious, delicate cookies.
I consider this a great "last minute" recipe. You are likely to have the ingredients on hand and can have them whipped up quickly.
Almond-Apricot Sandwich Cookies
Yield: 20 sandwich cookies
Prep Time:25 minutes
Cook Time:15 minutes per pan
Almond-Apricot Sandwich Cookies are simple almond cookies surrounding sweet apricot preserves. A wonderful flavor combination!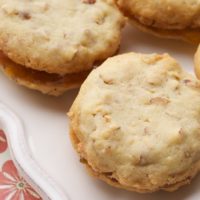 Ingredients:
1 cup unsalted butter, softened
3/4 cup granulated sugar
1 large egg
1 & 1/2 teaspoons vanilla extract
2 cups all-purpose flour
1 teaspoon salt
1 cup unsalted almonds, chopped
1/4 cup apricot preserves
Directions:
Preheat oven to 350°F. Line baking sheets with parchment paper or silicone liners.
Using an electric mixer on medium speed, beat the butter and sugar until light and fluffy. Add the egg and vanilla and mix well.
Reduce mixer speed to low and gradually add the flour and salt, beating just until combined. Stir in the almonds.
Using a tablespoonful of dough at a time, roll the dough into balls and place about 2 inches apart on the prepared pans. Flatten each cookie slightly.
Bake, one pan at a time, 12-15 minutes, or until lightly browned. Cool on pans for 5 minutes. Then, transfer to wire racks to cool completely.
Spread about 1/2 teaspoon of apricot preserves on the bottom side of half of the cookies so that the preserves are almost to the edges and are about 1/8-inch thick. Top with the remaining cookies, so that the bottoms of each cookie face each other and the preserves spread just to the edges.
Notes:
Depending on the consistency of your preserves, you may want to refrigerate the cookies until about an hour before serving.
This recipe was originally developed for Go Bold with Butter, where I am a paid contributor.