Easy Herbed Quick Bread combines a delicious blend of herbs and spices with a super easy bread that you can have mixed and in the oven in short order!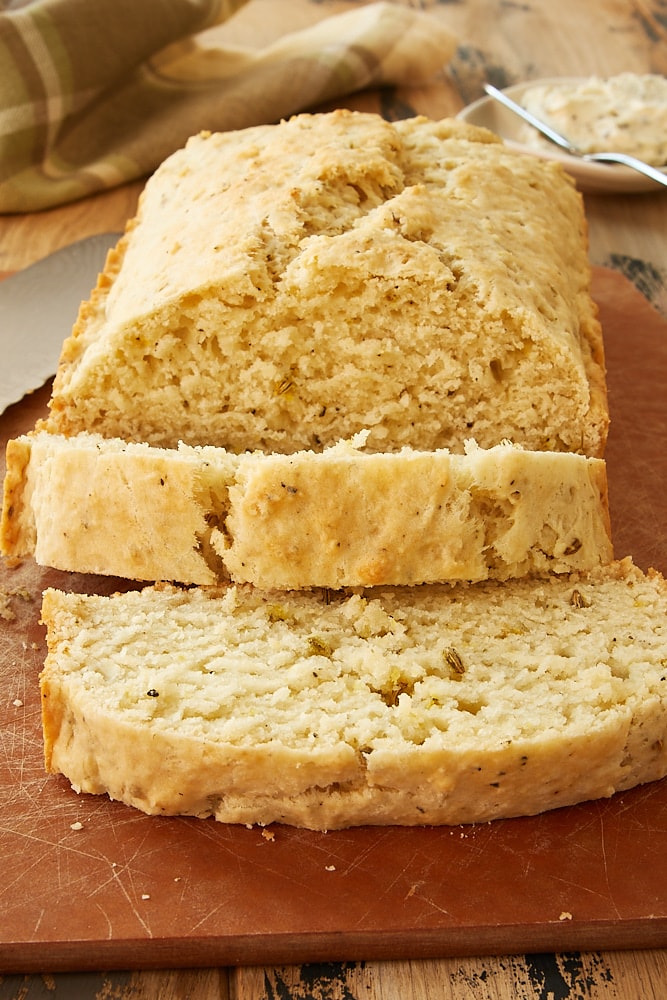 Herbed Quick Bread
When most of us think of quick breads, we usually imagine sweet versions with add-ins like fruit or chocolate chips. Or maybe those that offer something sweet with a veggie twist, like Chocolate Zucchini Bread. But let's not forget savory versions. They're a wonderful way to make homemade bread without the fuss.
And that's exactly the situation with this Easy Herbed Quick Bread. In a matter of minutes, you can have this bread mixed and in the oven. Then you've got homemade bread to complement tonight's dinner. How great is that?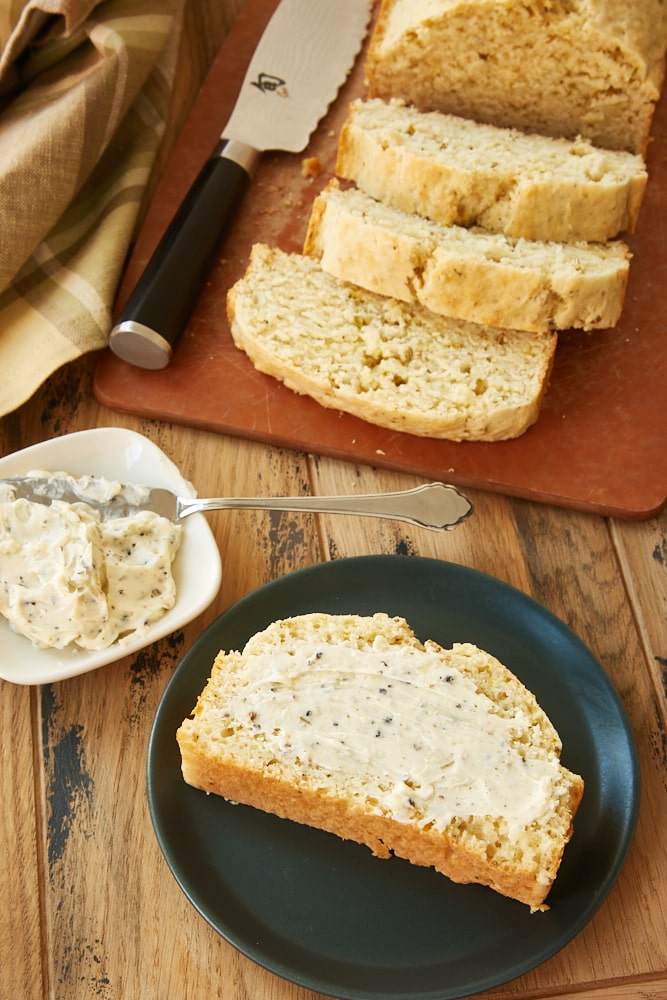 For the herbs in this bread, you can use most any combination you like or even try a spice blend for a shortcut. (Fresh or dried herbs and spices are both fine. Just remember to use less dried than you would fresh for a comparable flavor.) Actually, one of the best things about this bread is that versatility. And with a basic baking pantry, you will likely have everything you need to it any time.
This Herbed Quick Bread is wonderfully delicious all on its own, but you can add even more flavor with a compound butter. Just soften some butter, mix in some herbs or other seasonings, then shape and chill the butter until time to serve.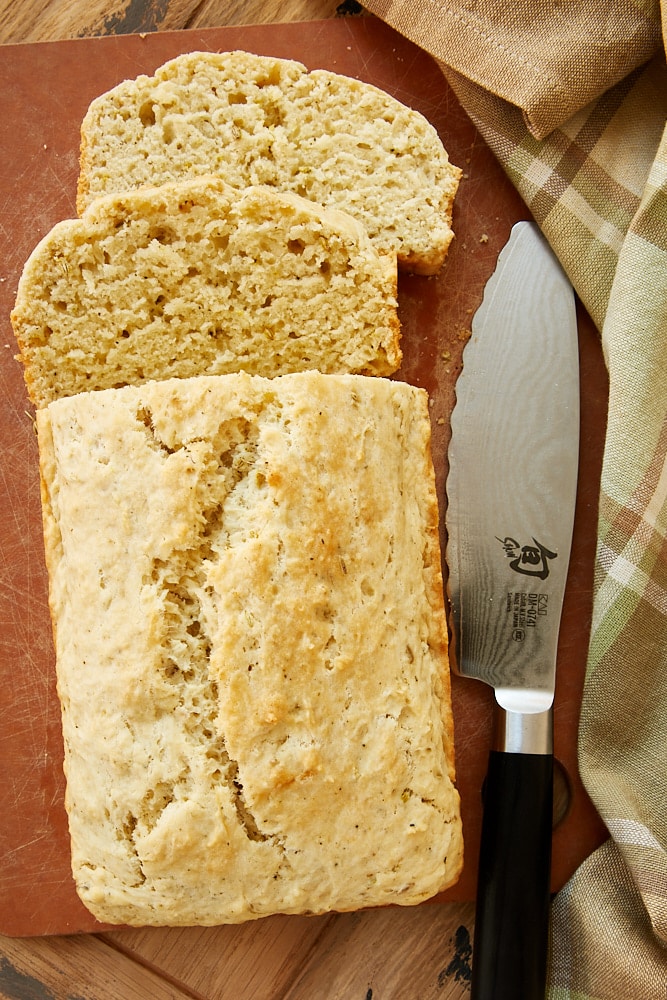 I most love this bread served warm with a little butter, but you can also enjoy it at room temperature. If you won't eat all of it within a couple of days, I recommend storing it tightly wrapped in the refrigerator to extend its freshness. Then just warm servings of it in the microwave as needed.
Serve this savory quick bread with your dinner. Whether you're serving soup, pasta, meat & 3, or most anything else, it's easy to adjust the herbs and seasonings to complement your meal. Get creative and see what you can create!
Find more bread recipes in the Recipe Index.
More Savory Bread Recipes Without Yeast