Despite how frequently I bake, my saved and bookmarked recipes keep growing at a ridiculous rate. I shudder to think how long it would take me to try them all, even if I stopped collecting them right now. There are some recipes I've had for years that shuffle up and down my to-bake list but somehow never get made. Until today, this was one of those recipes.

As much as I like baking with fresh fruit, I usually keep several varieties of jams and preserves on-hand. They're great for adding to all kinds of things – from breakfast treats to bars to cheesecakes. I still have dreams of making my own preserves, but that's a post for another day.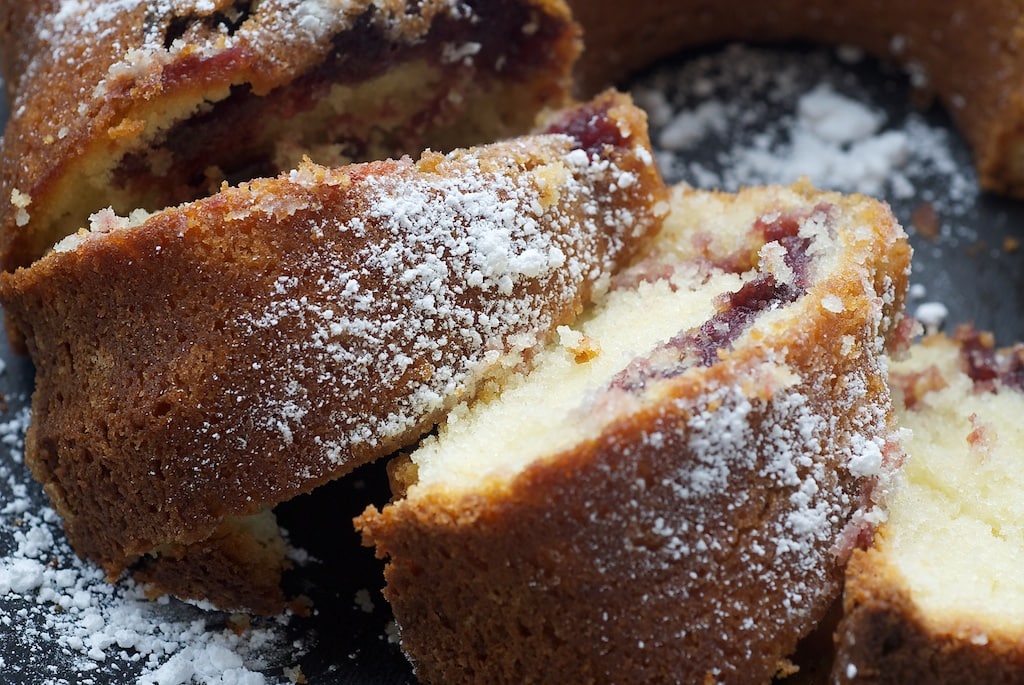 This is one of those all-occasion, anytime cakes. It's called a coffee cake, so it has a built-in excuse to be eaten early in the day. Plus, it would serve proudly as a dessert for most any meal.
Now that I've made it, I'm wishing it hadn't taken me so long to try it. It's a lovely, delicate cake with a just-right amount of black cherry sweetness to make it even better. Of course, you can easily personalize this cake by substituting your favorite variety of jam. What's your favorite?