If you love raspberry bars, just wait until you try these Raspberry Coconut Oat Bars. With their oat and coconut shortbread crust, sweet raspberry filling, and crumb topping, these bars are irresistible!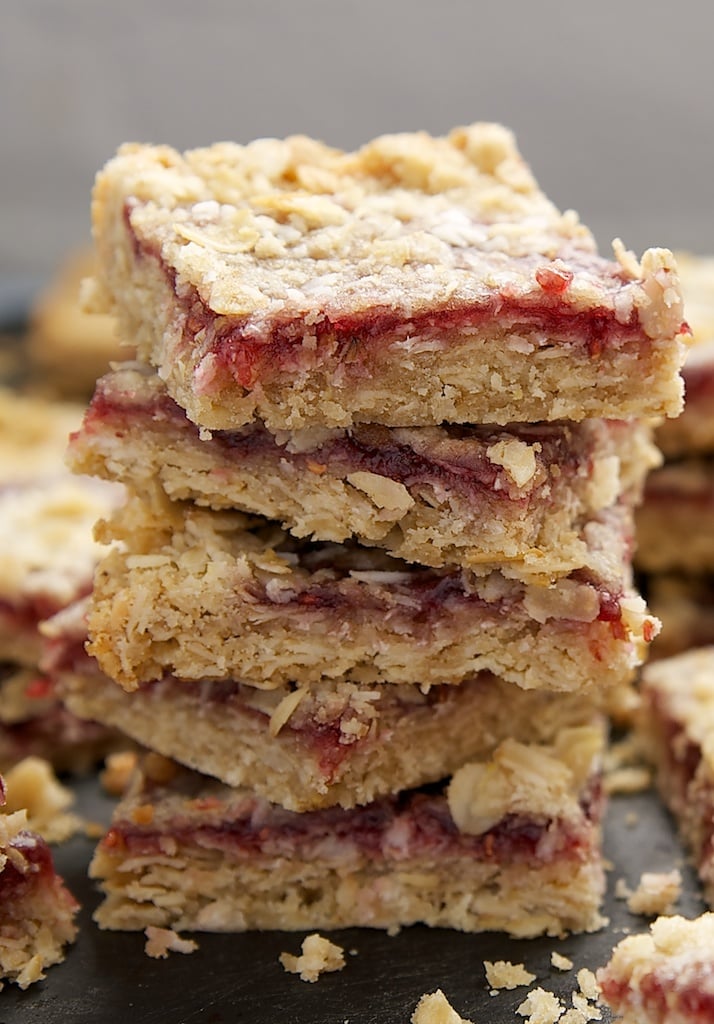 Before we moved to New York, we lived in a small town where shopping for non-standard groceries could be a challenge. So, I understand having limited access to ingredients. Case in point: unsweetened coconut.
Most of us are familiar with sweetened coconut. You know, the sticky, sweet stuff. The kind of coconut that most of us have always used for making most of our coconut-filled baked goods. It's the kind I use the most in baking, but sometimes a certain recipe just needs the unsweetened variety.

Unsweetened coconut is more about the coconut than the sweet. It just tastes like coconut. What a novel idea, huh? It really is worth the search.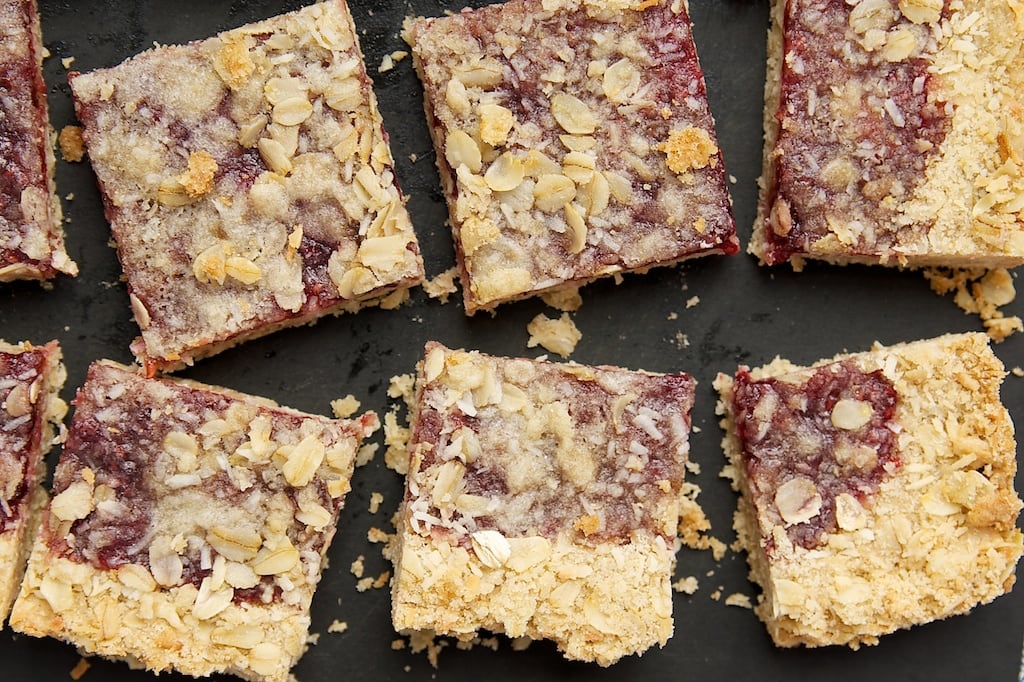 Anyway, that lovely coconut is one of the stars of these bars from one of my favorite bakeries, One Girl Cookies. We begin with a shortbread crust that's packed with brown sugar and coconut and oats. That's topped off with raspberry preserves and a little more crust.
There's a little extra salt in the crust, which instantly make them a sweet & salty winner with me. Plus, raspberries and coconut are always a favorite combination.
This is one of those recipes that I turn to time and again when I need something simple to bake and share. They're easy to make with ingredients I'm likely to have in my kitchen. Plus, the taste is just wonderful!
Find more bar recipes in the Recipe Index.
More Oat Bars You May Like