Coconut Cream Pie Bars are an absolutely irresistible no-bake dessert! Whether you make them completely from scratch or use a shortcut or two, they are sure to satisfy your coconut cravings!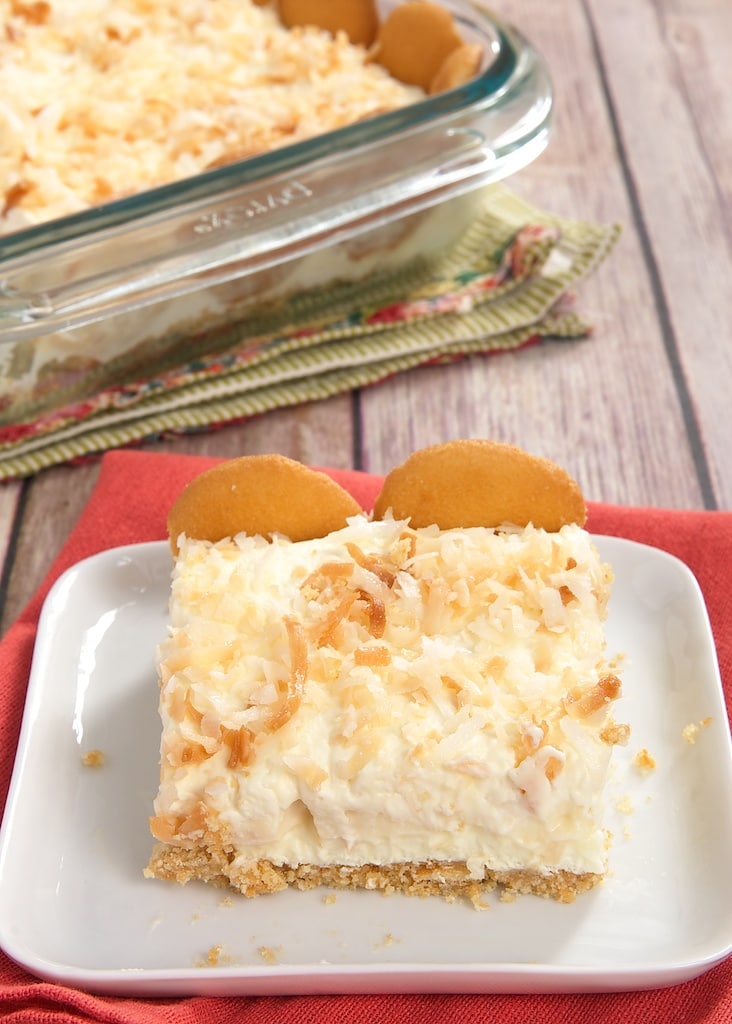 As August is winding down and Labor Day weekend is on the very near horizon, I feel it's only appropriate to share one more awesome no-bake recipe with you. These Coconut Cream Pie Bars are a wonderfully delicious dessert just made for devouring on a beautiful summer day.
These bars are made up of layer after layer of good stuff. It all starts with a vanilla wafer crust that's topped off with a fluffy, sweet cream cheese filling. Then there's a layer of vanilla pudding with lots of toasted coconut. Finally, there's sweetened whipped cream and even more toasted coconut. It's like an amped up coconut cream pie in cool, creamy bar form.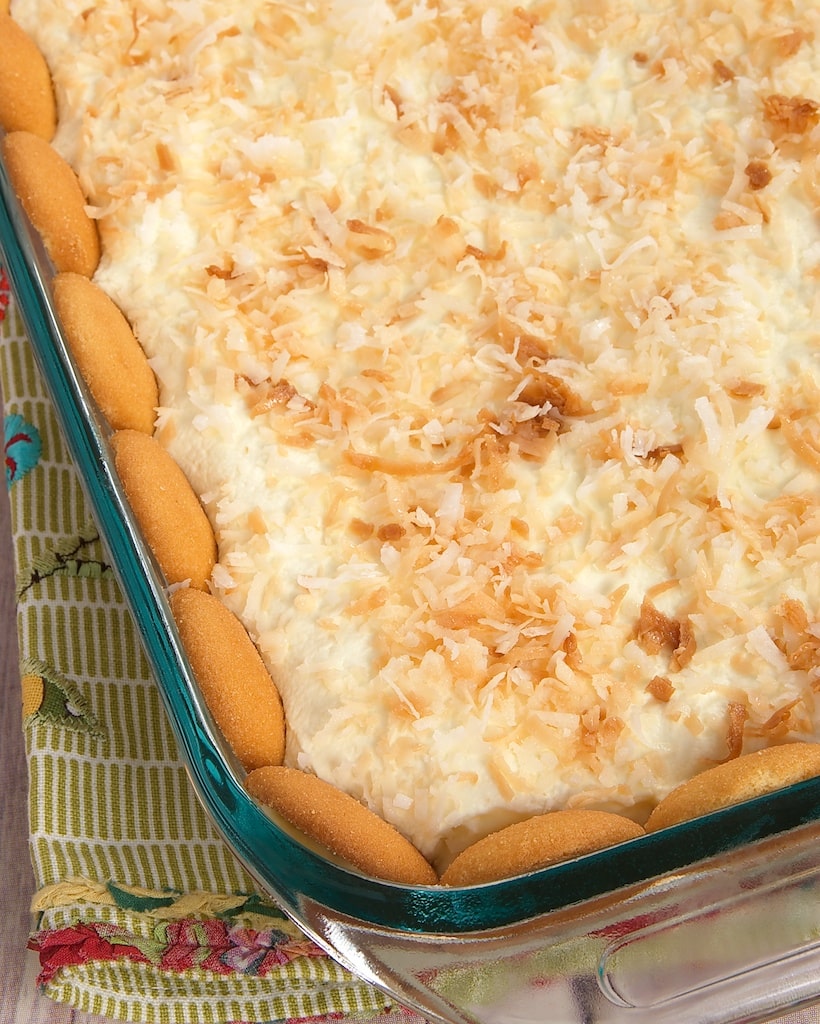 That's not even mentioning all of those vanilla wafers lining the sides of the pan. I just adore that. There's just something so homey and comforting about it. It makes me want to cut a big slice and curl up on the couch to enjoy it.
Now it's time for some real talk about making these. All of those layers are great, but they can also create a lot of work and dirty bowls in your kitchen. I opted to make my own vanilla pudding and sweetened whipped cream. The original recipe uses pudding mix and frozen whipped topping. As much as I like homemade versions of those, I will cast no stones if you go the simpler route.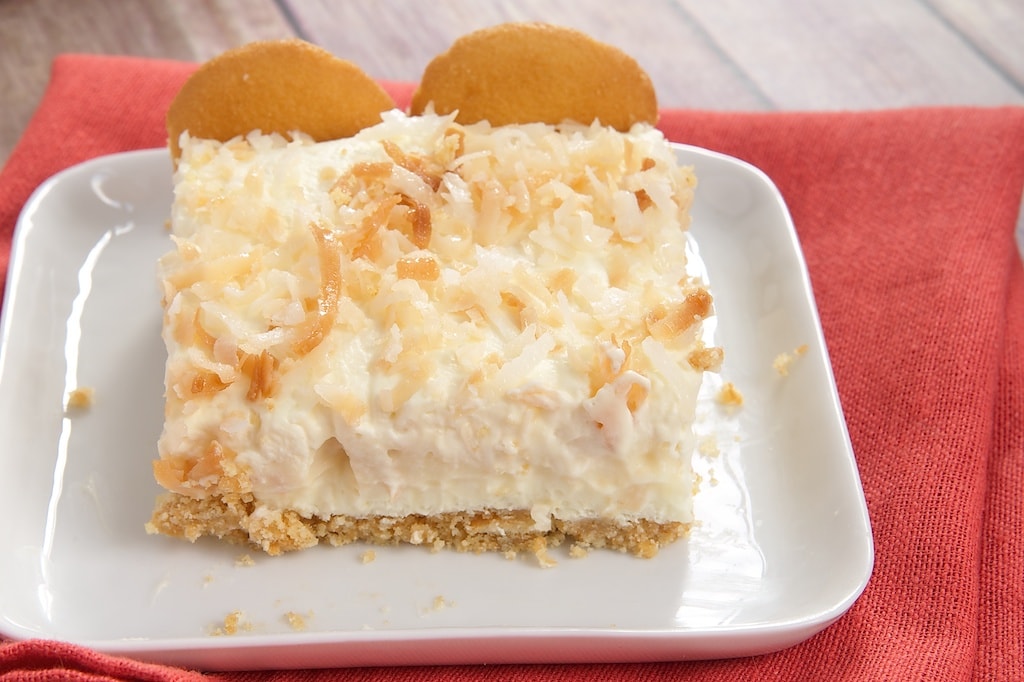 No matter whether you go homemade or shortcut, this is a dessert that's sure to please. I must warn you to go ahead and get your slice before you serve it because it tends to disappear very, very quickly.
Find more coconut recipes in the Recipe Index.
More No-Bake Bar Recipes