Yesterday was my birthday. I'm long past the age of big birthday celebrations, but there has to be cake. It's a requirement. Usually, Quinn very sweetly makes me a cake. But with the way both of our schedules were going, I took the reins and made my own cake this year.
I opted for my favorite kind of dessert – simple and delicious. I also went with one of my favorite flavor combinations – chocolate and hazelnut. I've long been a fan of Nutella and other chocolate-hazelnut spreads. All that big chocolate and hazelnut flavor is right up my alley. If you are a fan, too, then you'll adore this cake.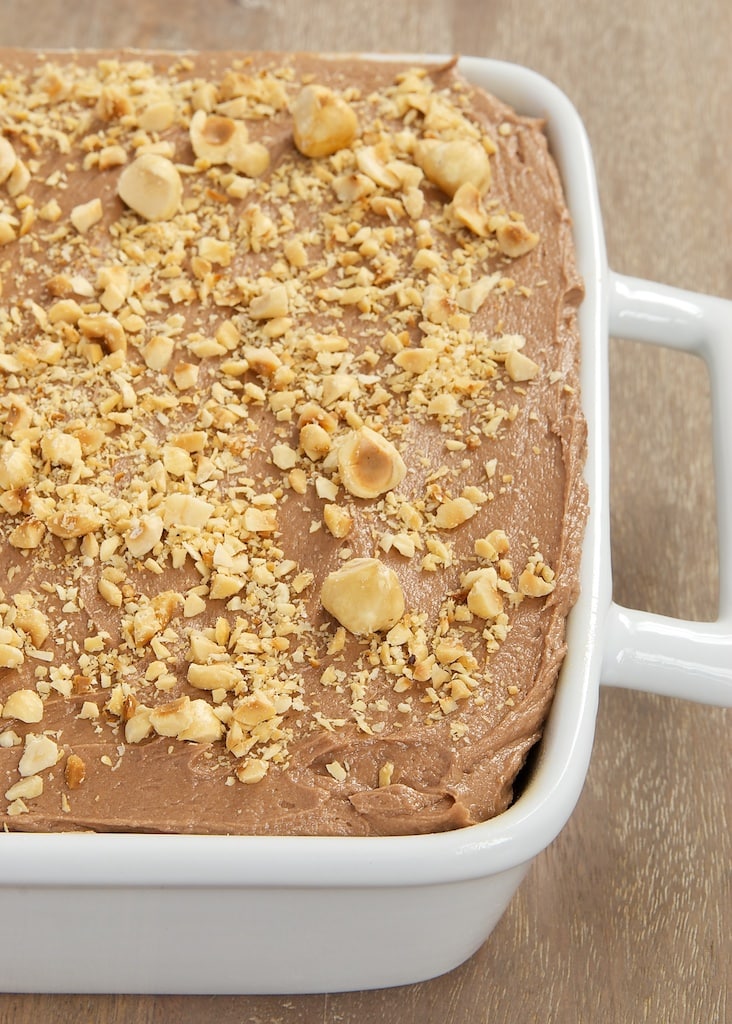 The cake has such a great chocolate flavor. And all that chocolate flavor comes from the spread. There's no other chocolate present, yet it makes for a lovely chocolate cake with a nice, soft texture.
Then there's the frosting. All of that big, thick frosting. Again, all the chocolate comes from chocolate-hazelnut spread. Add in some cream cheese, butter, and sugar, and you've got a lot of sweet, chocolate-y, fluffy frosting that's really just insanely good.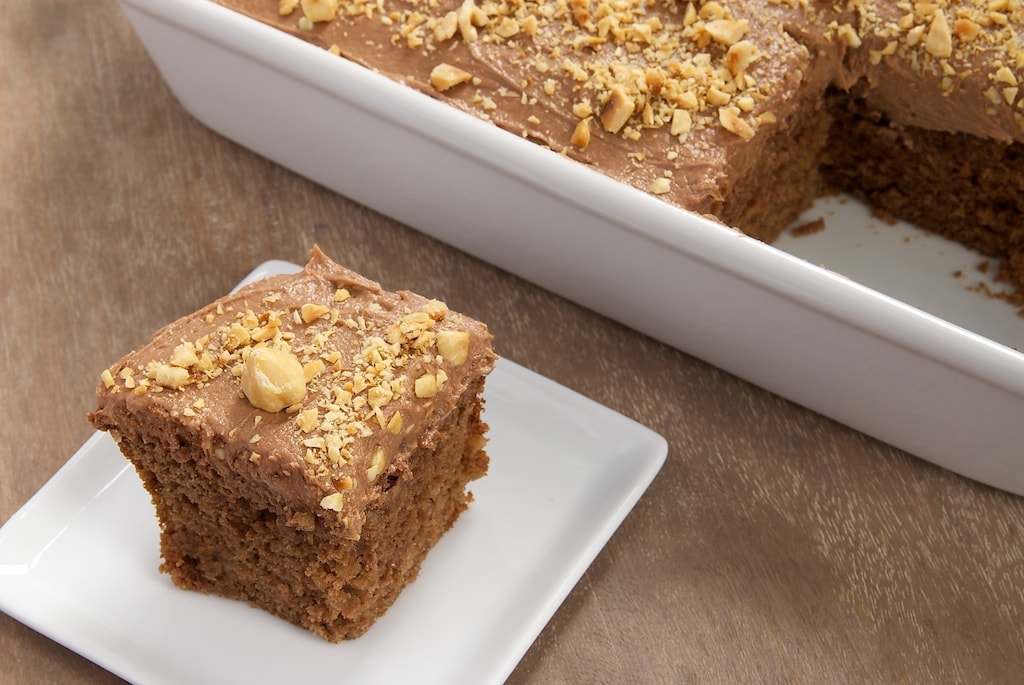 I wish I could have shared this cake with all of you to celebrate another birthday. BoB recently had a birthday, too, turning 8 just a couple of months ago. This simple yet delicious cake is such a great choice to celebrate in a sweet way!
Find more cake recipes in the Recipe Index.