This fantastic No-Bake Coconut Cheesecake is easy to make and sure to please. A must-make for coconut lovers!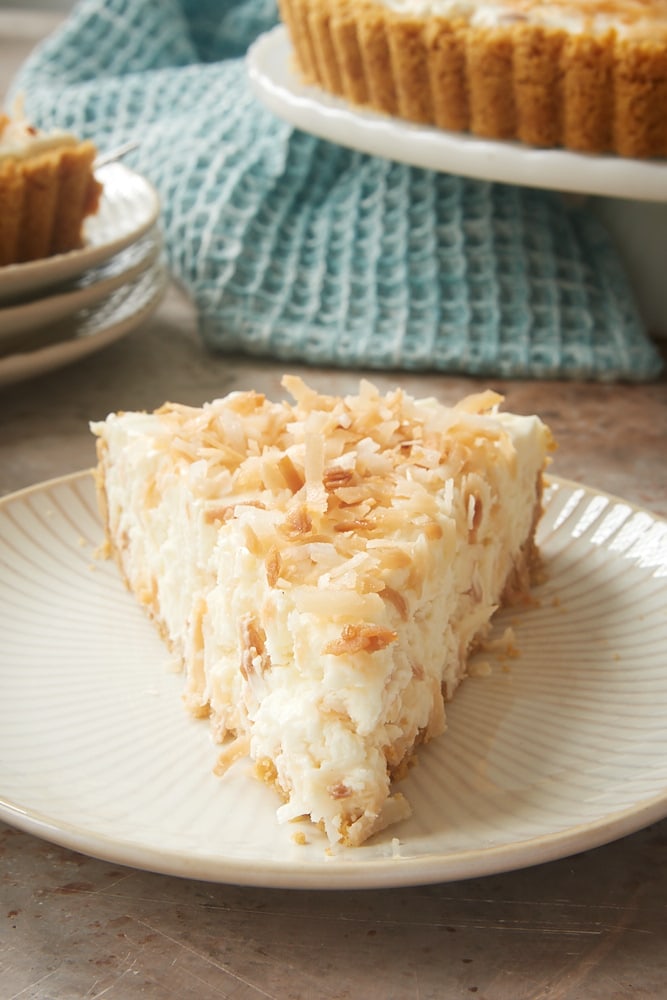 No-Bake Coconut Cheesecake
This No-Bake Coconut Cheesecake cheesecake is a simple variation of my favorite no-bake cheesecake filling. The addition of toasted coconut in the filling and on top makes for a coconut lover's dream!

I've always been a big, big fan of coconut. But toasted coconut is even better. It's such a simple step to add even more flavor to this cheesecake. If you need a refresher or just want some tips for toasting coconut, be sure to read How to Toast Coconut.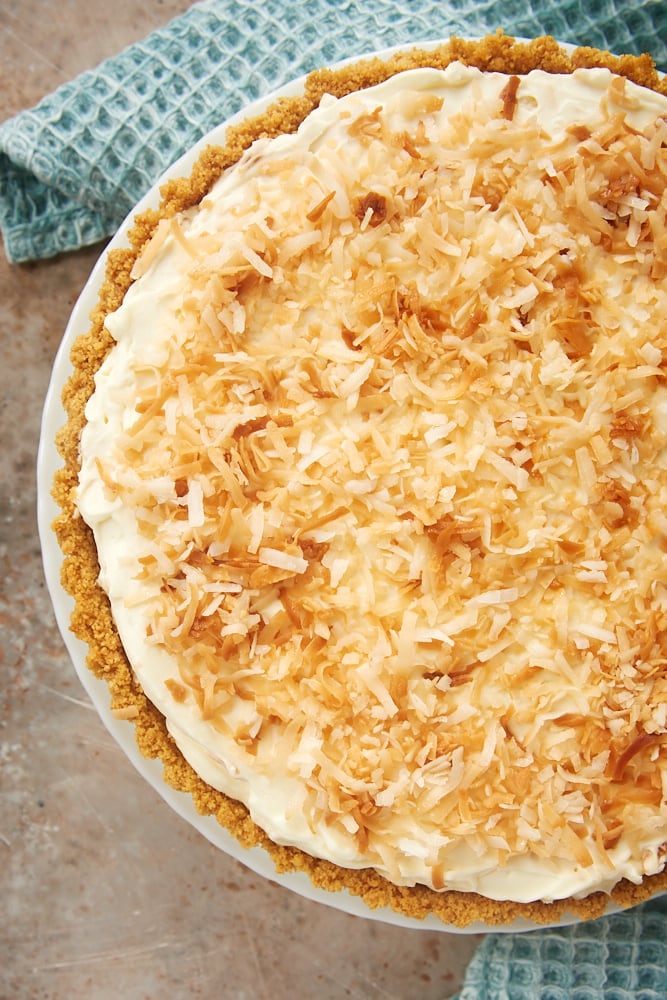 While I refer to this as a no-bake cheesecake, I do like to bake the crust briefly to help it hold together better and to give it a little bolder flavor. But you can absolutely skip those few minutes in the oven if you just don't want to heat up the kitchen any more than necessary. I've included directions for both methods in the recipe so you can just go with your preference.
Another point of preference is the crust. I like to use vanilla wafers for the crust, but feel free to use a different cookie if you like. Graham crackers, shortbread, chocolate wafers, or most any kind of crisp cookie should work for making the crust. If you do use a different cookie, be sure to measure by volume instead of weight, as different cookies will not weigh the same.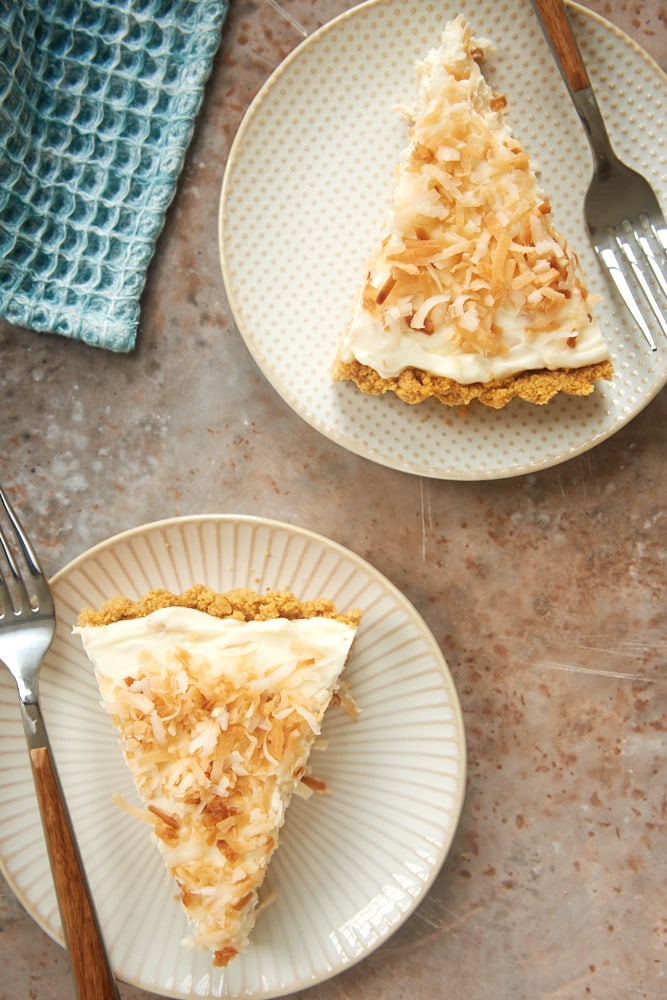 You can make this cheesecake in a 9-inch pie pan or a 9-inch tart pan with a removable bottom. I find these kinds of desserts easier to serve when they're made in a tart pan, so I tend to go that route versus a pie pan. Just know that either way works, so use what you have.
I happily give away the vast majority of the things I make, but I must say that it was hard to part with this wonderful cheesecake. But I was strong and secured a single slice for myself and shared the rest. I'm the lone coconut lover in my house, so it's far too dangerous to have the whole cheesecake just beckoning me from the refrigerator!
Find more cheesecake recipes in the Recipe Index.
More No-Bake Cheesecake Recipes
Video Tutorial: No-Bake Coconut Cheesecake