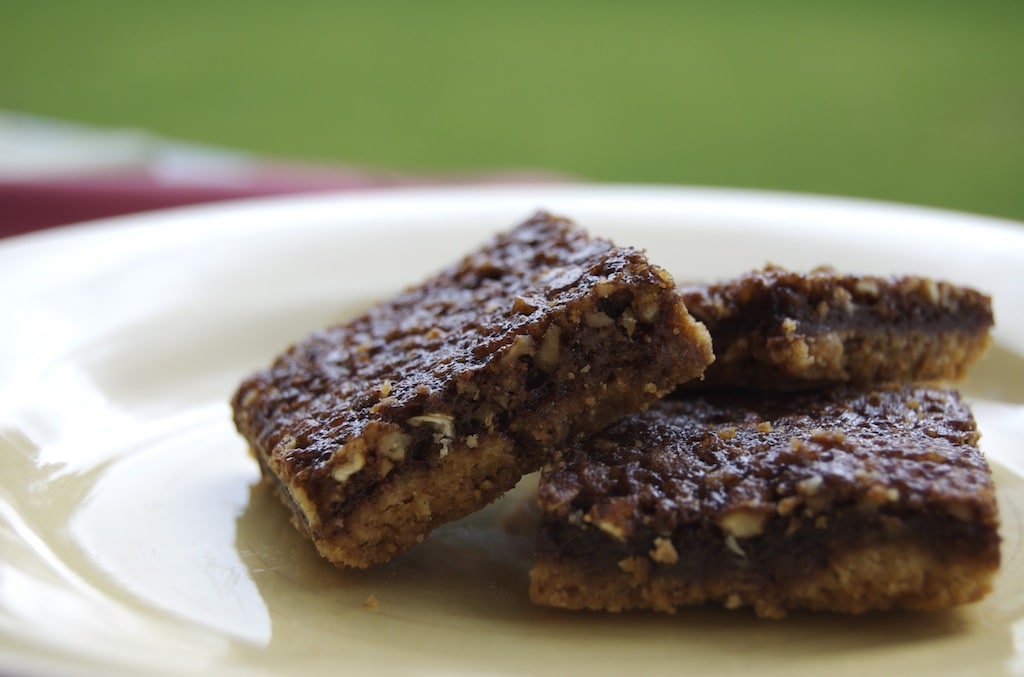 As anyone who has given this blog a good read-through knows, I adore pecans. They are by far my baking nut of choice. I do try to branch out to others occasionally, with the exception of walnuts, but I don't have a freezer full of pecans for no reason.
Pecan pie is also one of my favorite things. However, I usually only make it twice a year – Thanksgiving and Christmas. Anyway, with the weather feeling more and more like fall, I thought this recipe would be just the right thing.

I baked them a bit too long for my liking. Just be sure to keep an eye on them in the oven and not let them get overdone. Everyone who ate them thought they were excellent. I think that I would like to make them again but in a smaller pan so they would be thicker. Still, it is chocolate and pecans, so can it really be that bad?