Combine your favorite berries and stone fruits in this easy Summer Fruit Crisp. This is summer comfort food, for sure!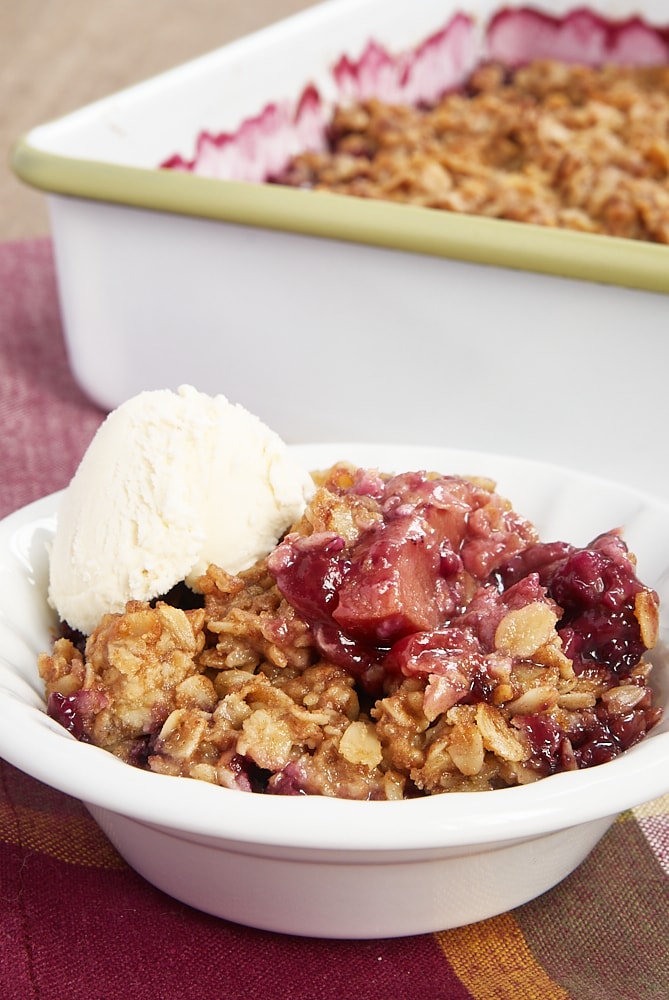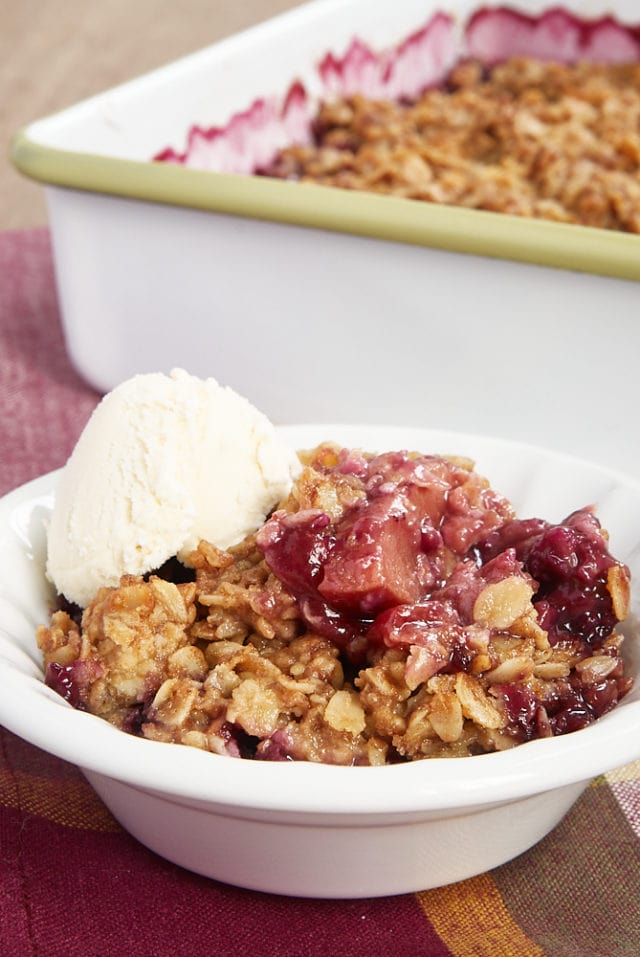 The Best Summer Fruit Crisp
Fresh summer fruits are one of the things I love most about the season. I can never get enough of them! Invariably, I somehow tend to end up with handfuls of different berries and a few stone fruits. That is when this Summer Fruit Crisp happens.
The beauty of this crisp is that you can make it with just one of your favorite fruits, use a combination, or simply gather all the fruity odds and ends you have.
I almost always use blueberries and plums because they are two of my favorites. But, you can toss in raspberries, peaches, blackberries, cherries, or whatever else strikes your fancy. It will also happily transition to fall with apples, pears, cranberries, and such.
This is the kind of recipe that's a staple for me. I love being able to throw this together quickly from whatever I happen to have in my kitchen. It's a wonderfully simple and delicious dessert for when you need a last-minute dessert or for when you're just craving a sweet, fruity treat!
Ready for more summer fruit desserts? Try Plum Cobbler, Peach Crisp, and Mixed Berry Cobbler next!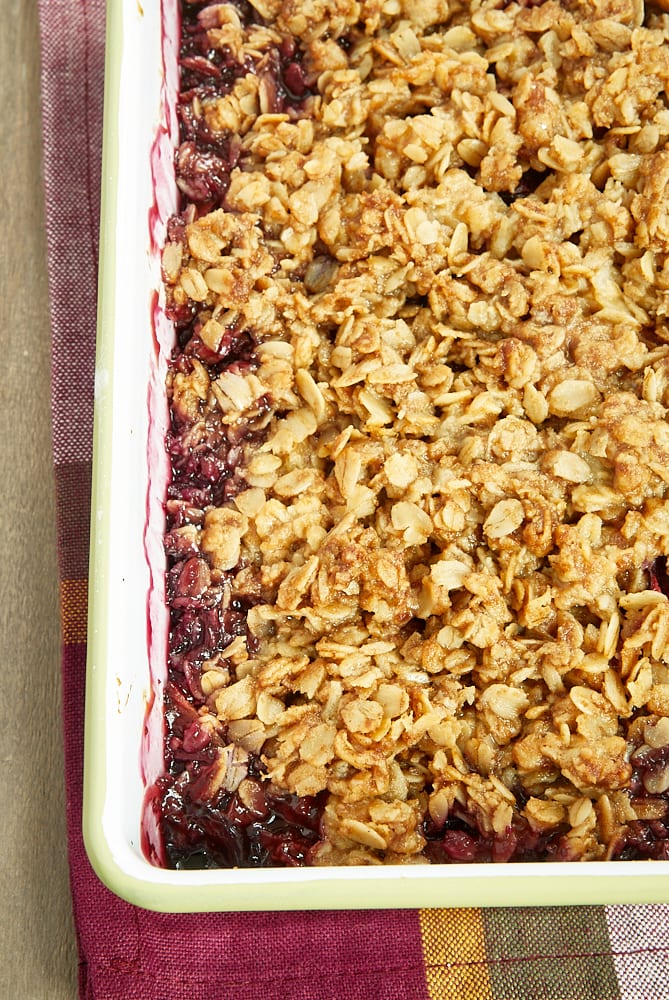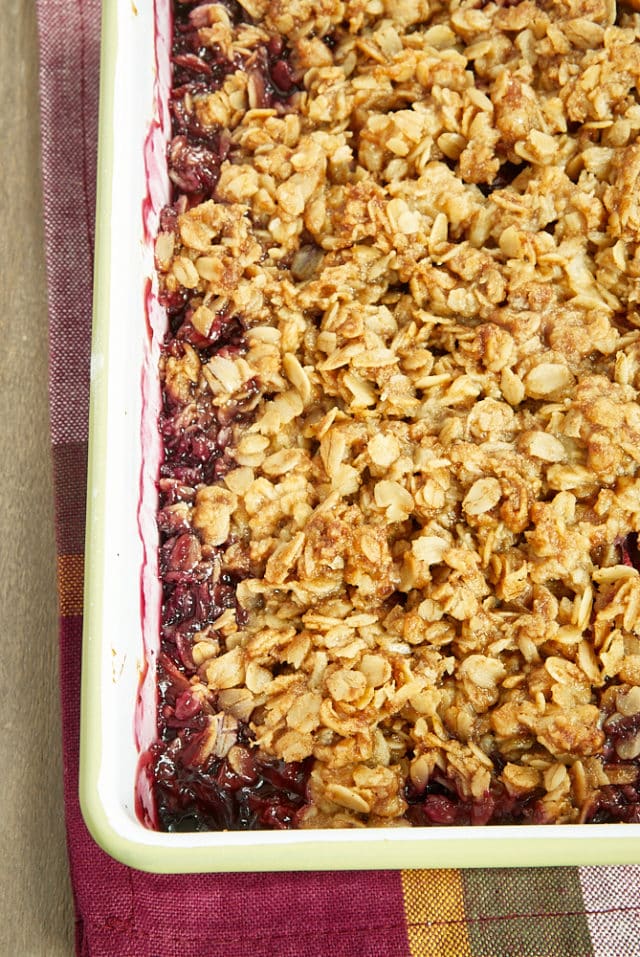 What You'll Need
See the recipe card at the bottom of this post for ingredient quantities and full instructions. Here are some helpful notes about the ingredients.
Fruit – The fun of this crisp is using your favorite summer fruits! I recommend a combination of stone fruits (plums, peaches, nectarines, apricots, etc.) and berries (blueberries, strawberries, blackberries, etc.). But it works with whatever fruits you like, even if you just want to use a single type of fruit. Aim for about 4 cups of fruit, but a little more or less is fine.
Brown sugar – You'll need brown sugar for both the topping and the filling. Make sure to pack it firmly when you measure, or use your digital kitchen scale to measure it by weight.
Cornstarch
Lemon juice – For something a little different, substitute vanilla extract or almond extract.
Oats – I recommend old-fashioned rolled oats to give the topping a chewy texture.
All-purpose flour
Cinnamon
Salt
Unsalted butter – To keep the butter cold, cut the butter into cubes and return it to the refrigerator until it's time to mix it into the topping.
Can I make fruit crisp with frozen fruit?
For the best results, I recommend baking this fruit crisp with fresh fruit. If you use frozen fruit, there's no need to thaw it beforehand. Frozen fruit contains more water than fresh fruit, so your filling may be a bit thinner and runnier. Learn more: Fresh vs Frozen Fruits in Baking
How to Make Summer Fruit Crisp
Ready to make this easy summer dessert? Let's go!
Prepare for baking. Heat the oven to 375°F. Lightly grease a 9-inch square baking pan or other baking pan with about a 2-quart capacity.
Make the filling. Combine the fruit, 1/2 cup brown sugar, cornstarch, and lemon juice in a large bowl. Transfer to the pan, spreading evenly.
Make the topping. Combine the oats, 1/2 cup brown sugar, flour, cinnamon, and salt in a medium bowl. Mix the butter into the topping mixture with a pastry blender, a fork, or your fingers until the mixture forms crumbs.
Assemble. Sprinkle the topping evenly over the fruit in the pan.
Bake. Place the pan in the heated oven, and bake 40 to 45 minutes. When the topping is browned and the filling is bubbly, it's ready to come out of the oven.
Cool. Place the baking dish on a wire rack, and allow the crisp to cool before serving. It can be served warm or at room temperature.
Topping Ideas
A big scoop of vanilla ice cream is a wonderful topping for a warm bowl of fruit crisp. Other flavors of ice cream work well, too. Try coconut, caramel, or butter pecan. Or amp up the fruitiness with a fruit ice cream like strawberry!
Whipped cream is a great topping, as well. You can go with plain sweetened whipped cream or add some flavor like vanilla or lemon. Learn more: How to Make Whipped Cream
Tips for Success
Cut the fruit into bite-size pieces. That will make serving and eating easier.
Make it your own! Use different fruits to suit your tastes. Use vanilla instead of lemon juice to change the flavor.
Don't over-mix the topping. The mixture should be loose but with some clumps.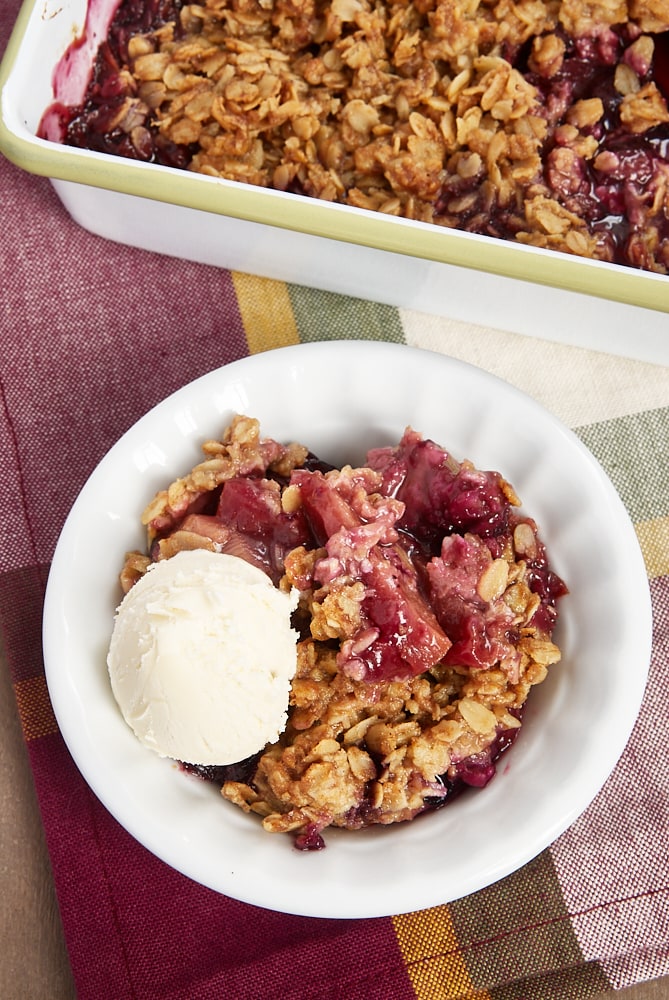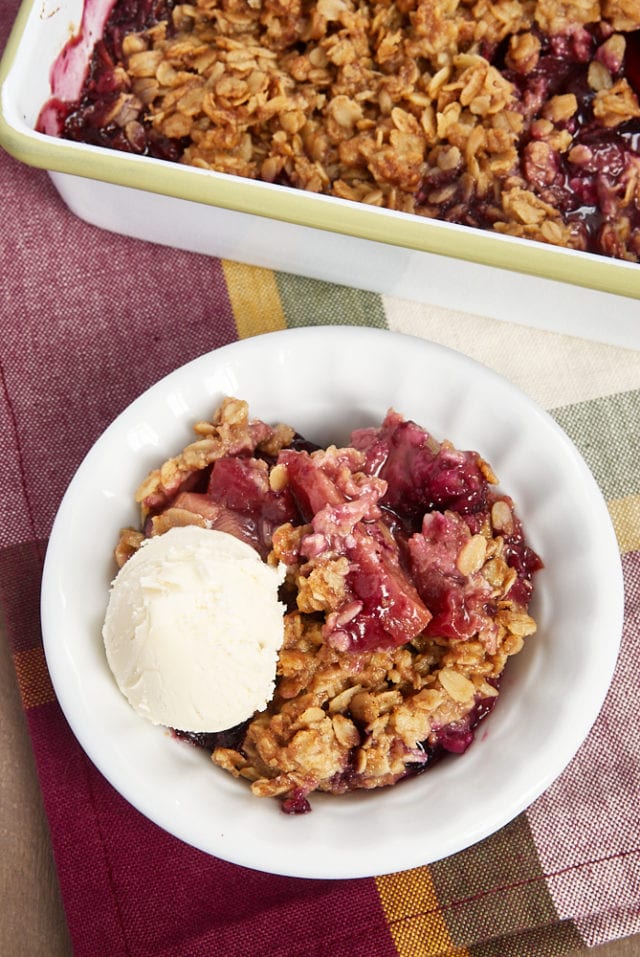 How to Store
Once the crisp has cooled completely, cover it tightly or transfer to an airtight container. Refrigerate up to 4 days. Reheat servings briefly in the microwave, or reheat for a few minutes in a 350°F oven.
This Summer Fruit Crisp can also be frozen, although the texture may be affected. Transfer the cooled crisp to an airtight, freezer-safe container. Properly stored, the crisp should keep up to 3 months in the freezer. Thaw overnight in the refrigerator and then reheat as described above.
Find more summer favorites in the Recipe Index.