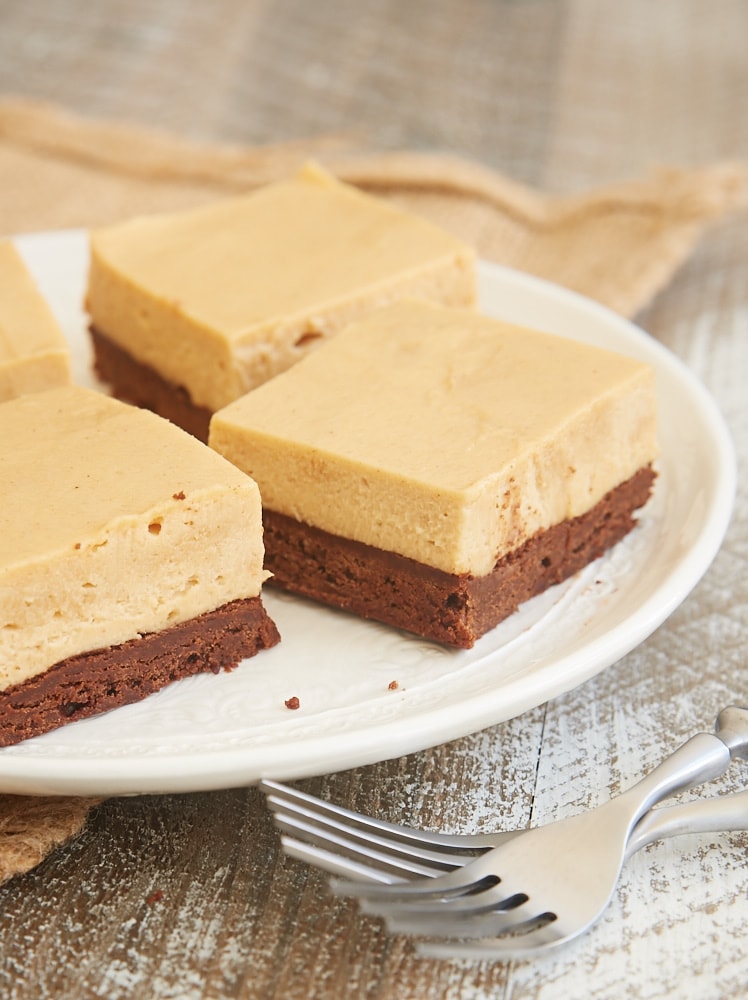 You likely don't need me to extol the fine qualities of the combination of peanut butter and chocolate. If you've followed BoB for any length of time, you've likely noticed my abiding love of those two flavors. And I know that many of you share that love, too.
All that adoration considered, I very much enjoy sharing new and delicious ways to enjoy chocolate and peanut butter in a sweet treat. These Brownie Bottom Peanut Butter Pie Bars certainly fit that bill. The idea is simple, really. A thin layer of brownies combined with a no-bake peanut butter pie filling. And they're absolutely fantastic!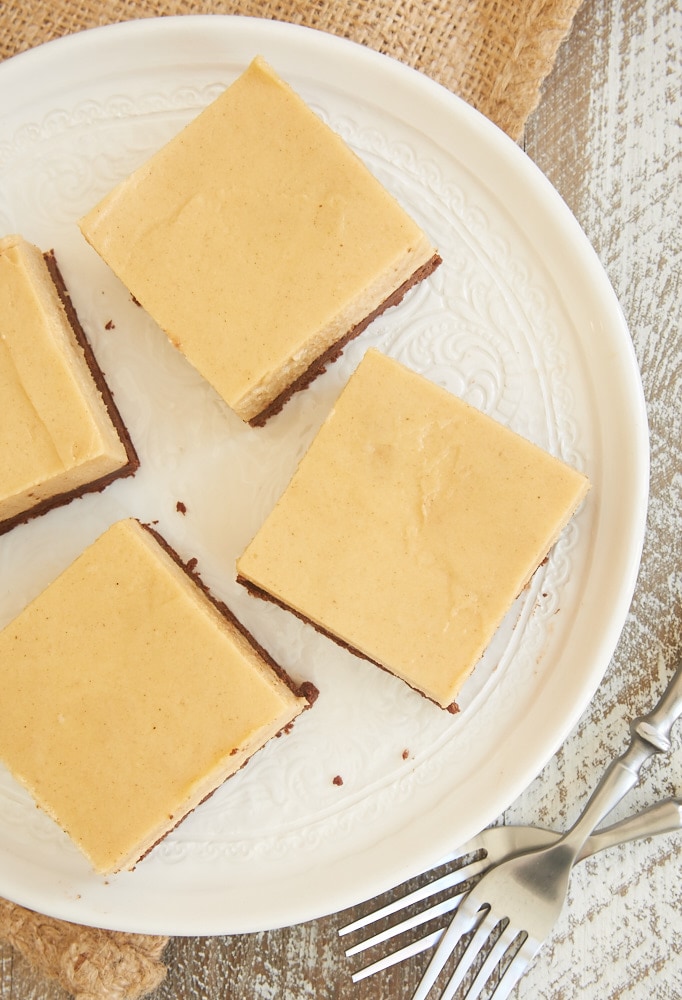 The pie part of these bars is a variation of a long-time favorite, Peanut Butter Chocolate Chip Pie. That version features a graham cracker crust and lots of chocolate chips in the filling. You can, of course, add chocolate chips to the bar version if you want to add more chocolate to the mix.
The brownie representative here is my go-to brownie recipe. It works well here because they're sturdy enough to hold up to all of that pie filling without getting soggy. Half of any brownie recipe that fits an 8-inch pan will work if the brownies aren't overly soft or too fudgy. Just be sure to reduce the baking time with the thinner brownies.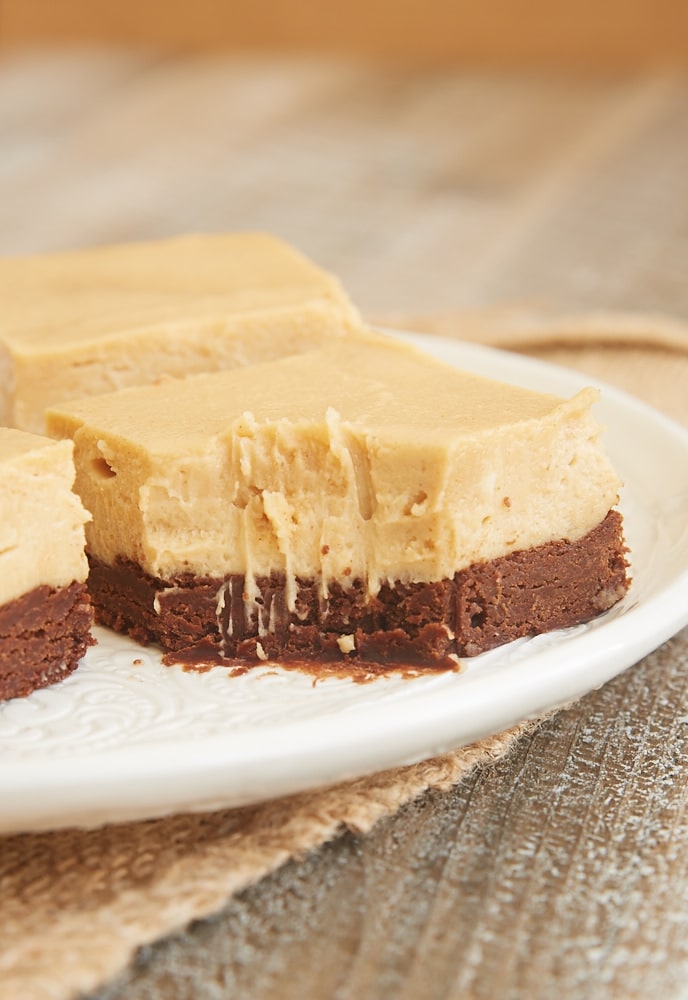 I love that even though these bars keep the flavor profile simple, they're so many kinds of dessert at once. They're brownies. They're bars. They're pie. They're even a little bit cheesecake.
All of that makes them quite versatile. They are a great dessert for a casual gathering, but they're just as good to keep in your refrigerator to enjoy for a few days whenever a sweet craving strikes. Once you try them, you'll be looking for most any excuse to make them!
Find more bar recipes in the Recipe Index.