It seems I have developed a bit of a pudding obsession. It started a while back with chocolate pudding. Then, that led to my recent addiction to butterscotch pudding. I've made both of those so very many times. Obsessed, I tell you.
Somewhere in between those two puddings was this vanilla pudding, quietly going about its business and not making even a tiny ruckus. It's shown up time to time as part of other desserts. (And it will show up again, so you might want to stay tuned next week.)
But, I realized that I'd never just extolled this pudding's virtues all on its own. And that, my friends, is a real shame because this cool, creamy, sweet, delicious pudding deserves to be the center of attention.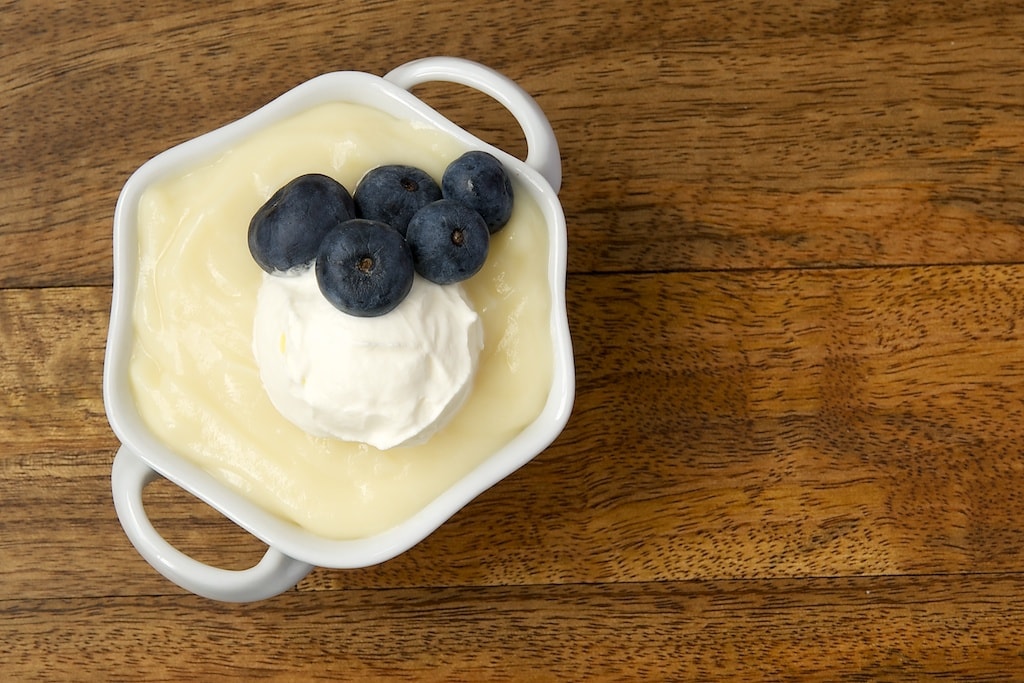 Like other puddings, you need to plan ahead a bit to make it and have it chilled by the time you want to serve it. But, also like other puddings, you can have it mixed and chilling in short order. Just gather all your ingredients, get whisking, and you'll have it ready for the refrigerator in about 15 minutes.
I just love that kind of great flavor return on a small time investment. Don't you?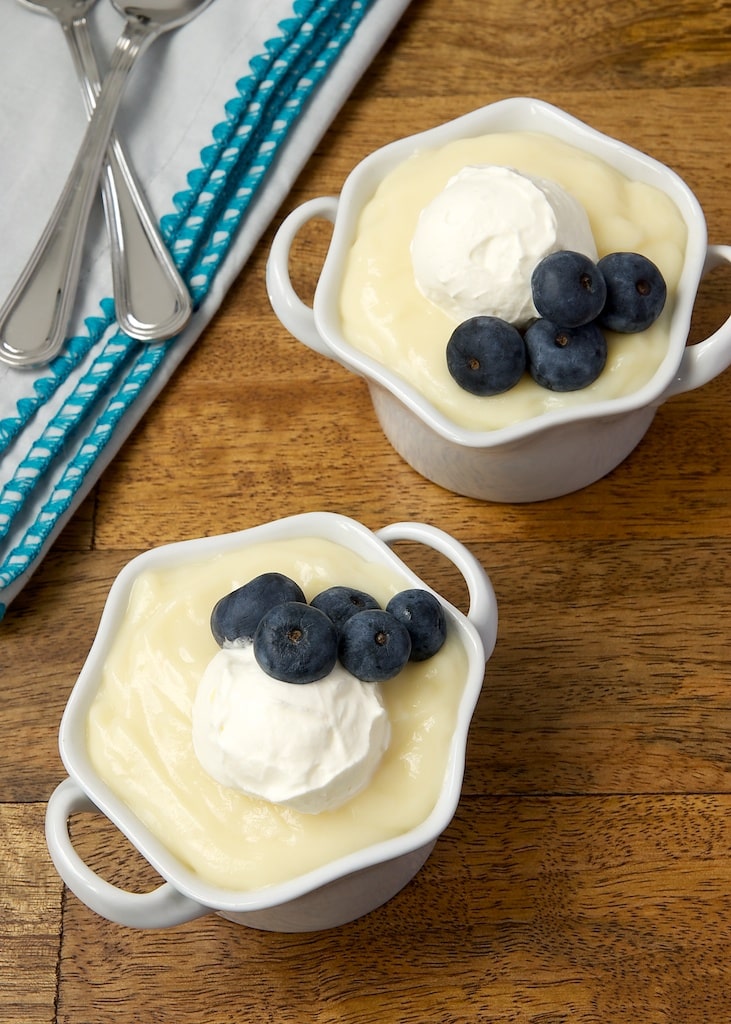 While this pudding is perfectly wonderful all on its own, you can easily dress it up with different toppings. I pretty much always top off pudding with a little dollop of sweetened whipped cream. They're just such perfect companions!
During berry season, I can't resist tossing some fresh berries on top. But, I also love it with toasted coconut or nuts or chocolate chips or some combination of all of that. That vanilla flavor is complemented by so many different things that the possibilities seem endless!