This cinnamon-spiced pear bread recipe proves that fall has a lot more to offer than apples and pumpkins! Ripe pears add sweetness and autumnal flavor to this easy, cake-like quick bread.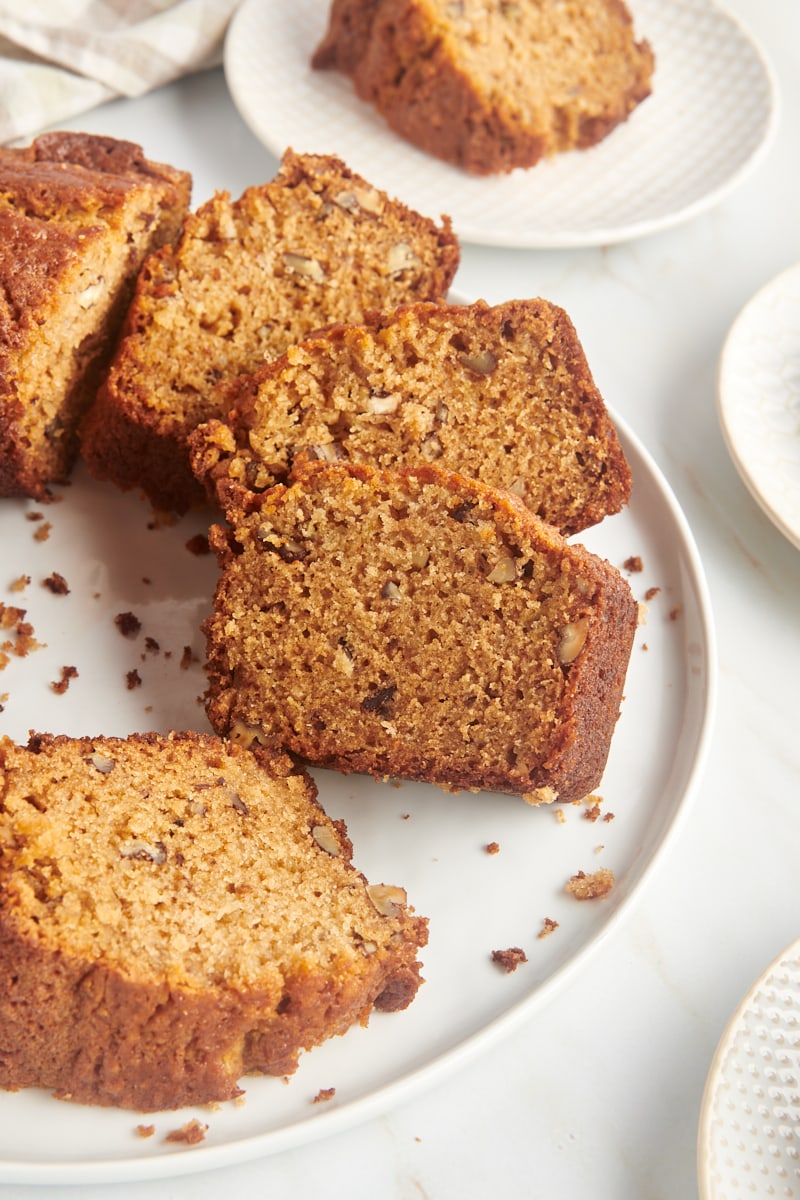 Moist Pear Bread With Nuts
I bring you this pear bread recipe with a warning. After you try it, you may never want to bake anything else ever again. It is just that good. If I had pears in the kitchen, I'd be making it again right now.
To me, this pear bread is everything a quick bread should be. It's moist, delicious, nutty, and just the right amount of sweet. I opted to make the bread in a tube pan rather than in bread pans. In some future making of this bread, I want to try it as a cake; I can almost taste it with cream cheese icing.
Quick breads are one of my favorite baked goods, from Blueberry Banana Bread to Pumpkin-Pecan Bread and Chocolate Zucchini Bread. Their flavors and texture lend themselves to being served any time of day, from breakfast to a midnight snack. They might not be pretty and drool-worthy like other baked treats, but they are every bit as delicious!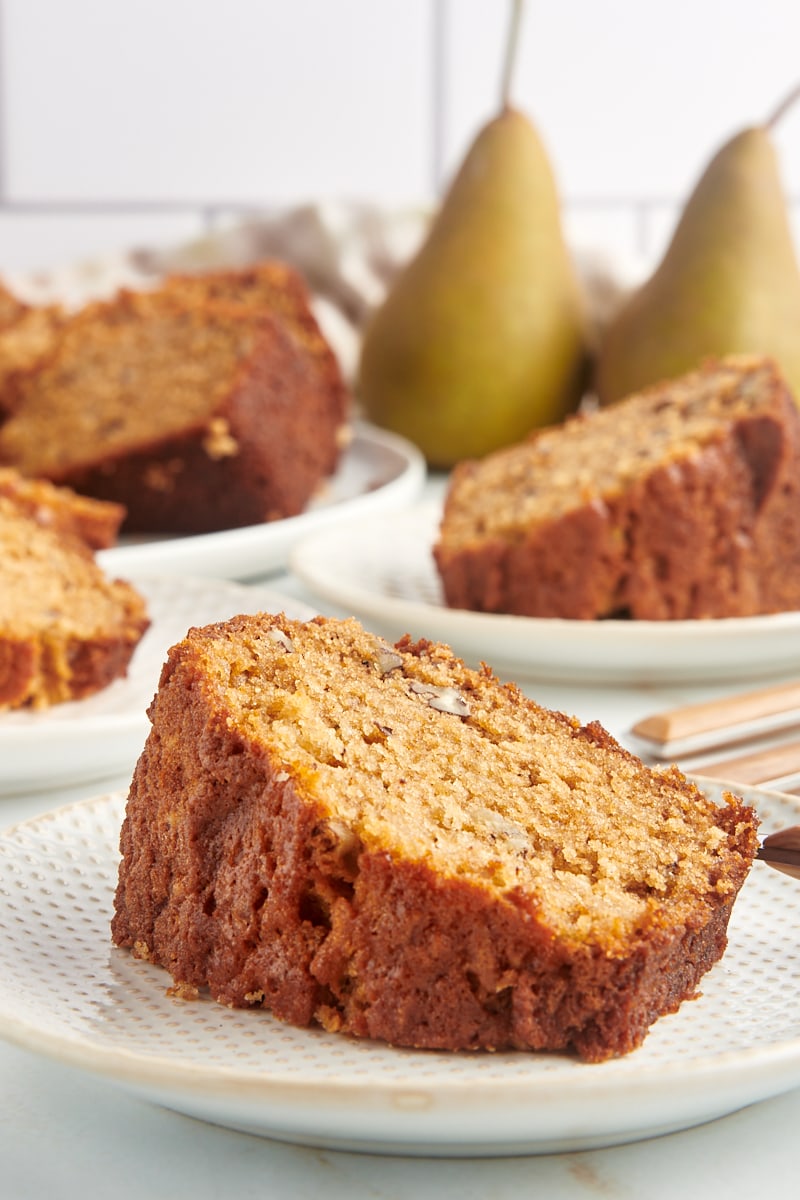 Why You'll Love This Pear Bread Recipe
Here's what makes this pear bread such a standout:
Lovely fall flavors. In a world where everyone swoons over apples and pumpkin every fall, this pear bread is a welcome change. Finally, pears get their chance in the spotlight!
Supremely moist. We might hate that word, but we love that quality in a quick bread! The grated pears give this bread a nice, tender crumb.
It can be served any time of day. From breakfast to dessert, this quick bread has you covered. It seamlessly transitions from weekday treat to a dessert for a party.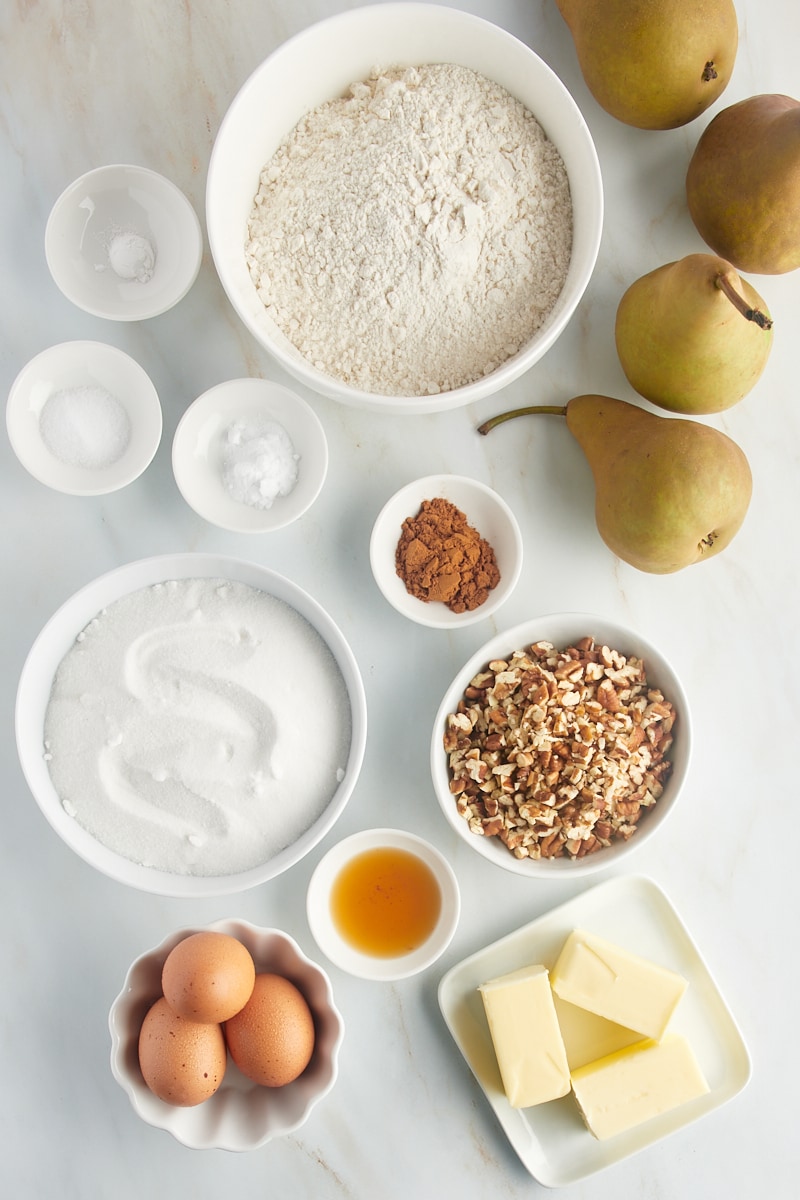 What You'll Need
Scroll down to the recipe card to find the ingredient quantities and recipe instructions.
All-purpose flour – Here's how to measure flour for baking.
Baking soda and powder – Quick breads are by definition leavened by baking soda and/or powder rather than yeast.
Salt
Ground cinnamon
Chopped nuts – Pecans, walnuts, or another nut you like or have on hand.
Butter – If you'd like, you can substitute 3/4 cup of vegetable oil for butter.
Eggs – Lightly beat the eggs before adding them to the recipe.
Granulated sugar
Pears
Vanilla extract – Either store-bought or homemade vanilla extract.
What Kind of Pears Are Best for Baking?
The most easy-to-find varieties of pears for baking are Bosc, Anjou, and Bartlett. Asian pears also work well in baked goods thanks to their firmness, although they're not as widely available year-round.
How to Make Pear Bread
As with most quick bread recipes, this pear bread is a cinch to put together. Here's what you'll need to do.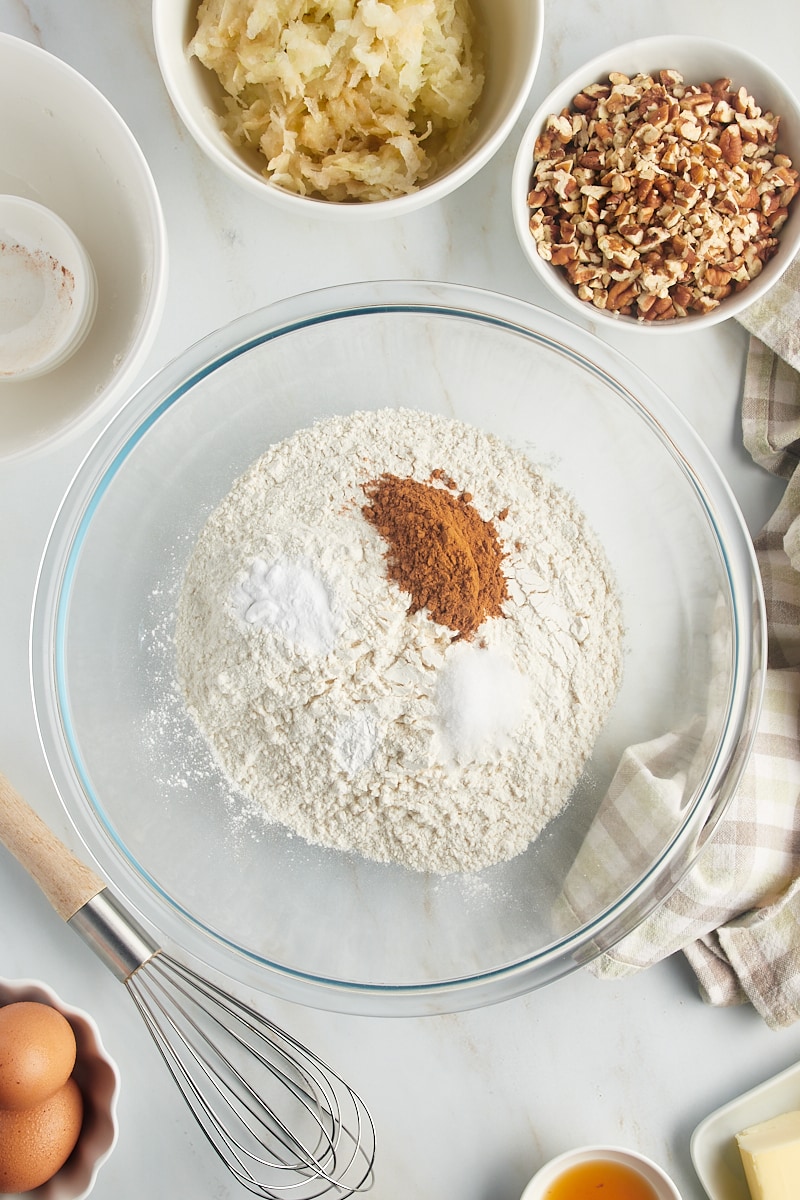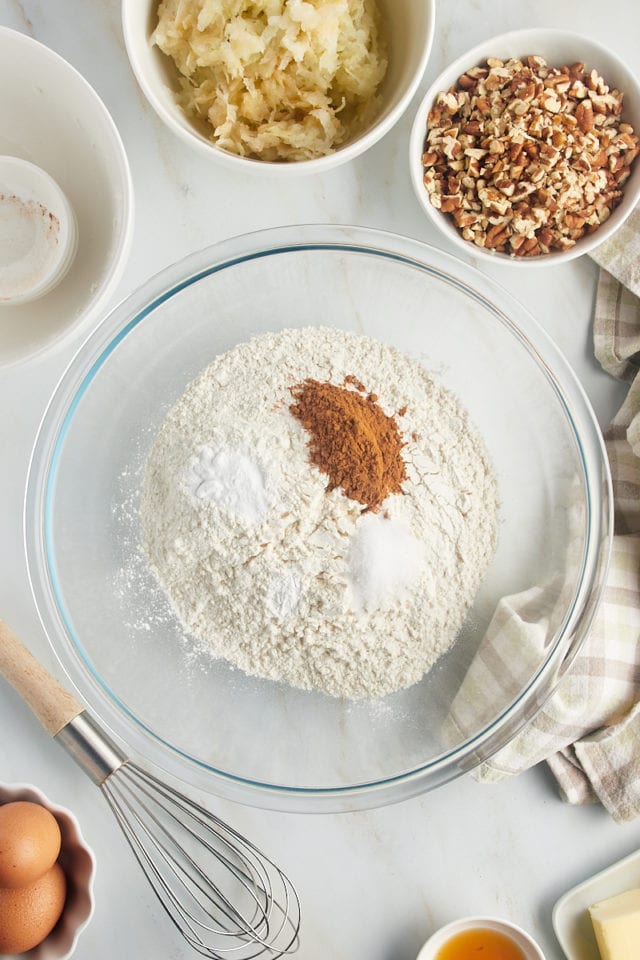 Prepare. Preheat your oven to 350°F and lightly grease and flour a 10-inch tube pan or two 9″x 5″ loaf pans.
Mix the dry ingredients. Whisk the flour, baking soda, baking powder, salt, and cinnamon in a mixing bowl.
Coat the nuts. Scoop out about 1/4 cup of the dry mixture and combine it with the nuts, tossing to coat. Stir the nuts into the bowl with the flour mixture.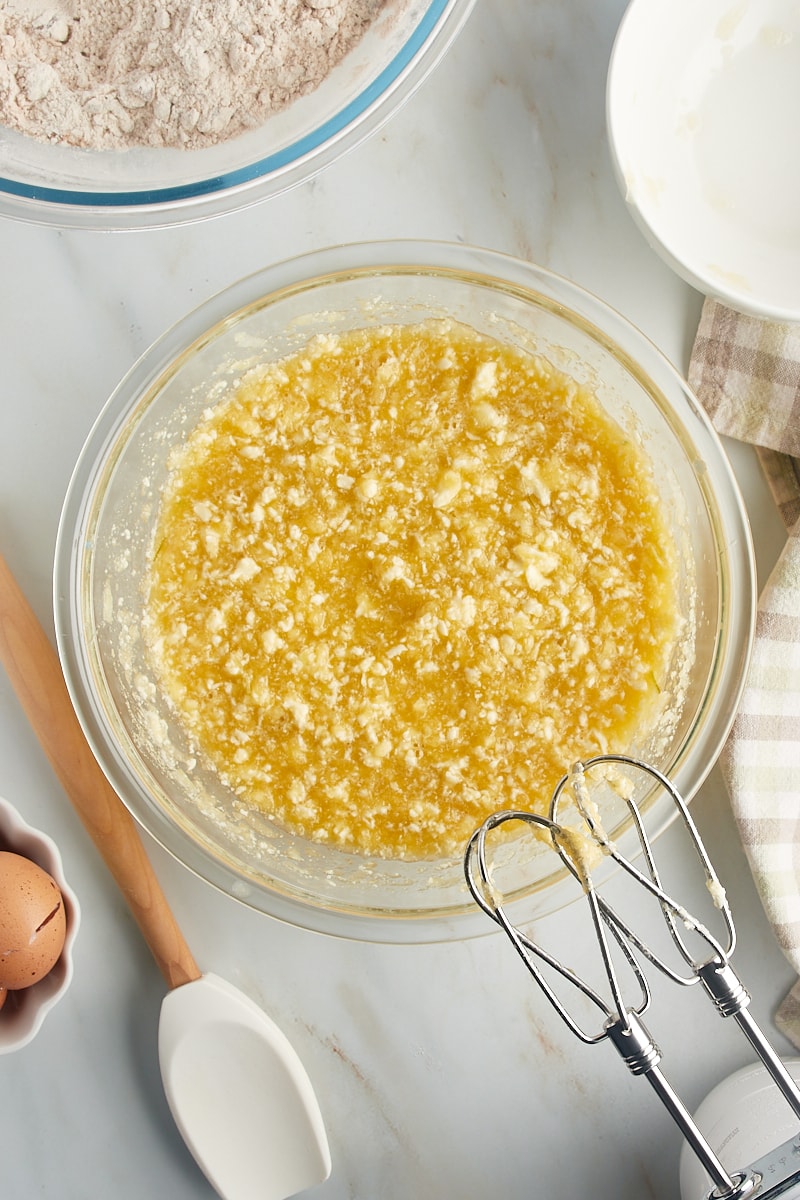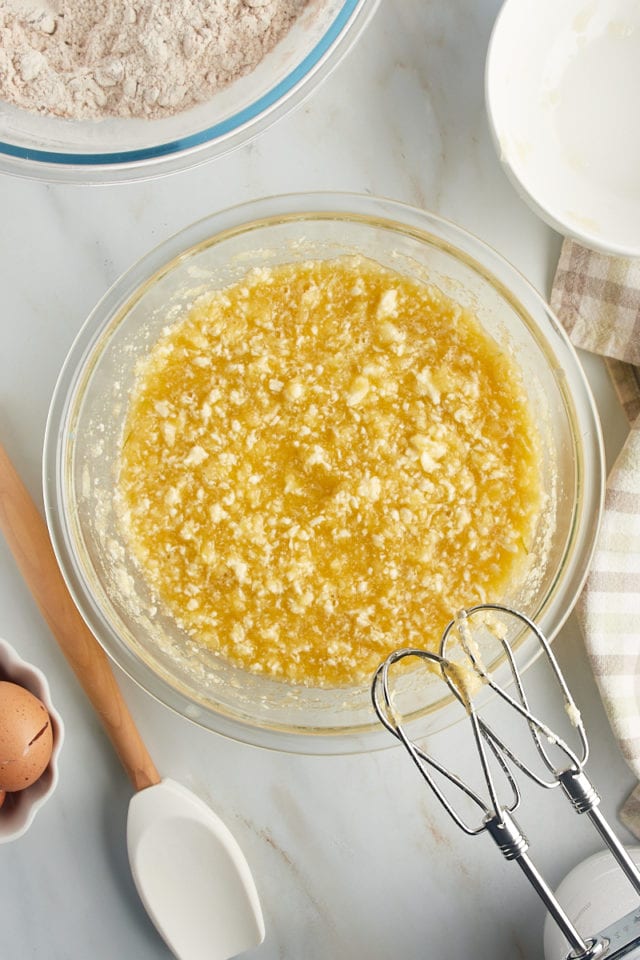 Mix the wet ingredients. In a separate bowl, beat the butter, eggs, sugar, pears, and vanilla extract until mixed.
Finish the batter. Stir the pear mixture into the flour mixture just until combined.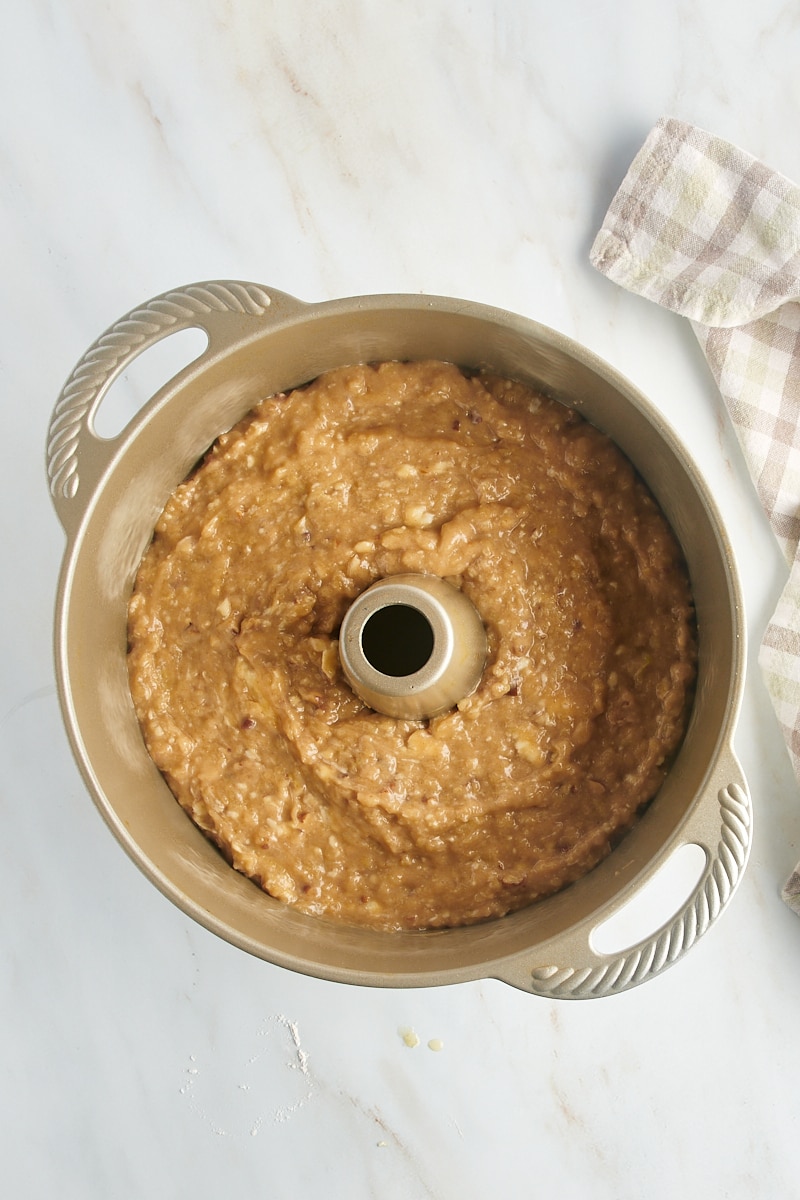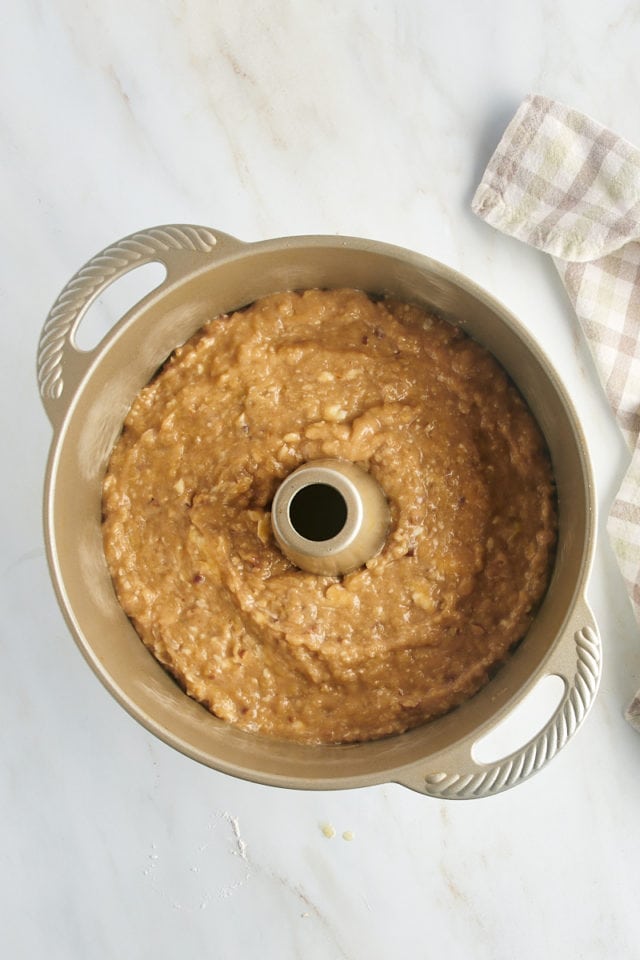 Bake. Pour the batter into the prepared pan(s) and bake for 60 to 70 minutes, or until the bread is browned and firm on top and a pick inserted into the center comes out clean.
Cool. Let the pear bread cool in the pan on a wire rack for 10 minutes, then remove it from the pan and place it directly on the rack to finish cooling.
Tips for Success
Read over my baking tips for beginners, then follow these additional pointers for perfect pear bread.
Soften the butter. This will ensure that it mixes evenly into the batter. Softened butter also holds more air when beaten, giving your pear bread a lighter texture.
Use ripe but firm pears. You'll want them ripe so they're sweet, but also firm so they don't introduce too much moisture into the batter or turn to mush when you're grating them.
Let the bread cool completely before slicing. The baking process actually continues as bread cools, so as tempting as it is to dig in right away, you're better off waiting—the bread will hold together much better when sliced if it's cooled.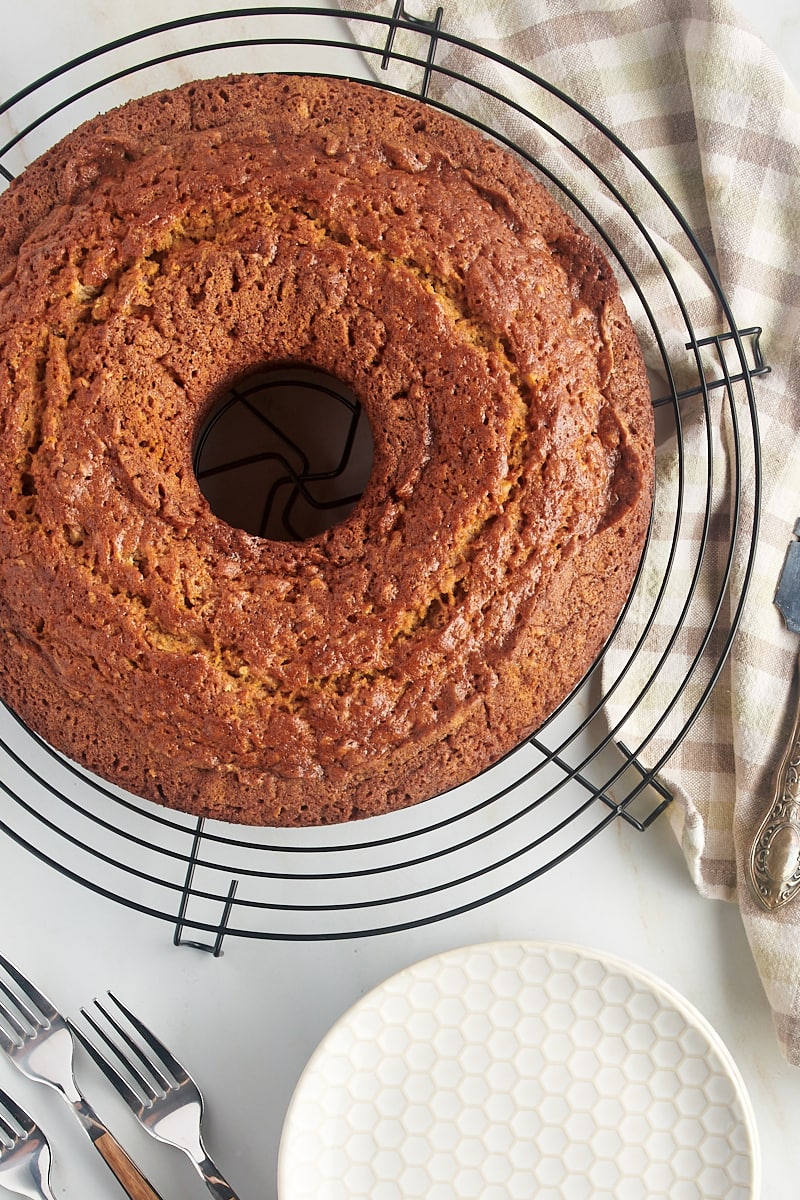 Serving Suggestions
You can easily dress up this pear bread to serve it as a dessert for a get-together with family and friends, or leave it as-is for a sweet afternoon snack. If you'd like to make it extra special, here are a few ideas:
Variations
You can use a combination of apples and pears for this pear bread, or use all apples if you'd like—of course, then it's no longer pear bread! Switch up the spices and try substituting cardamom for a portion of the cinnamon, or adding a bit of nutmeg or allspice.
Another option is to glaze the bread—the glaze from my Caramelized Banana Bread with Brown Butter Glaze would be phenomenal—or add cream cheese frosting. (Try the maple cream cheese frosting from my Peanut Butter Cake!)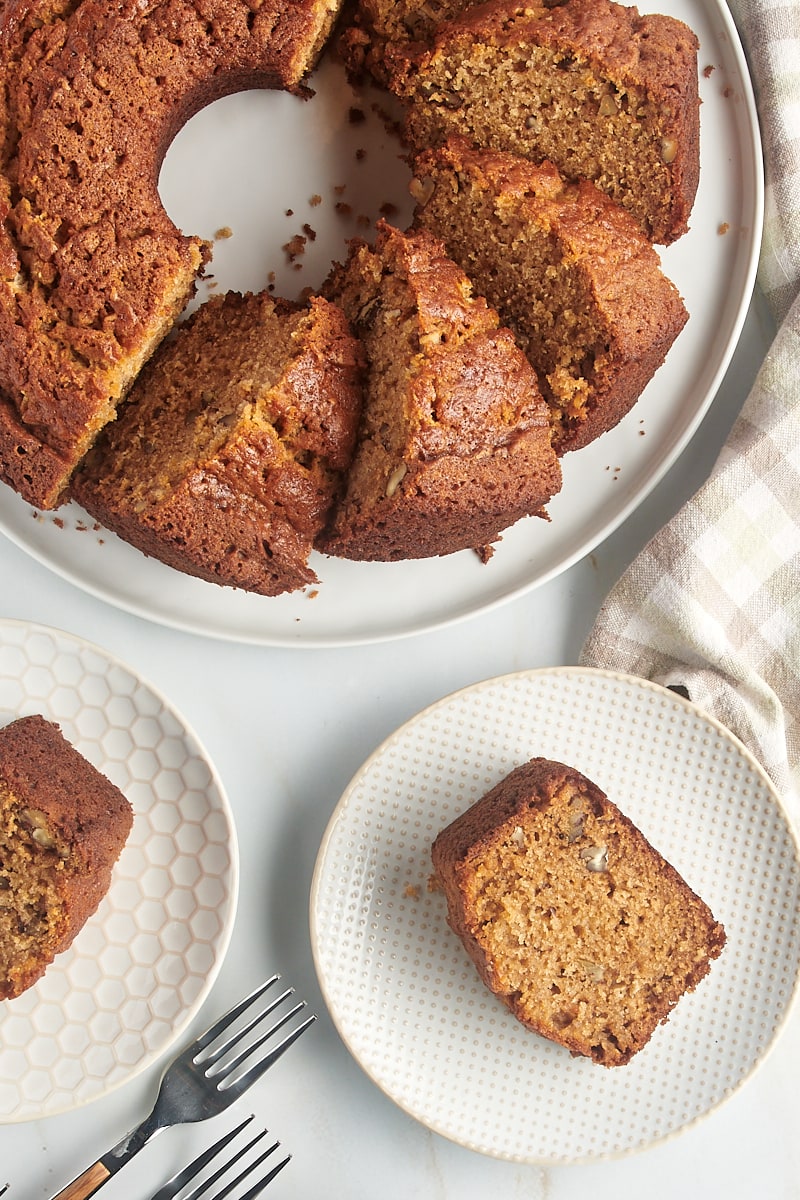 How to Store
Pear bread will keep for up to 3 days wrapped at room temperature. To keep it fresh longer, store in the refrigerator for up to a week.
Can I Freeze This Recipe?
Yes, you can freeze pear bread for up to 3 months. To do this, wrap the entire loaf or individual slices in plastic wrap and freeze in a freezer bag or airtight container. Thaw at room temperature before serving.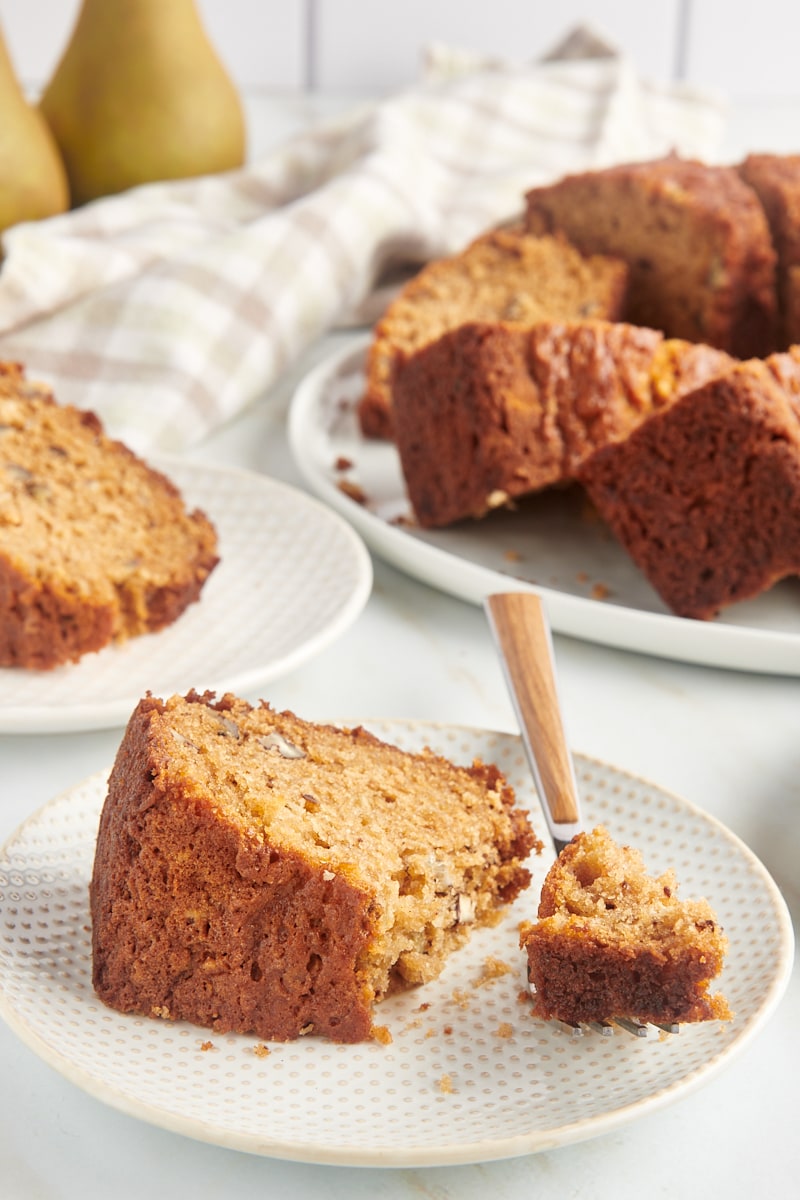 More Recipes With Pears