I bring you this recipe with a warning. After you try it, you may never want to bake anything else ever again. It is just that good. If I had pears in the kitchen, I'd be making it again right now.

On my first flip through Southern Cakes, I marked the recipe for this bread because of Quinn's affinity for pears. I thought it would be a nice treat for him. If I had known how much everyone who sampled it would like it, I would have made it much sooner. Either that, or I would have buried the recipe somewhere and saved us from our new all-consuming addiction.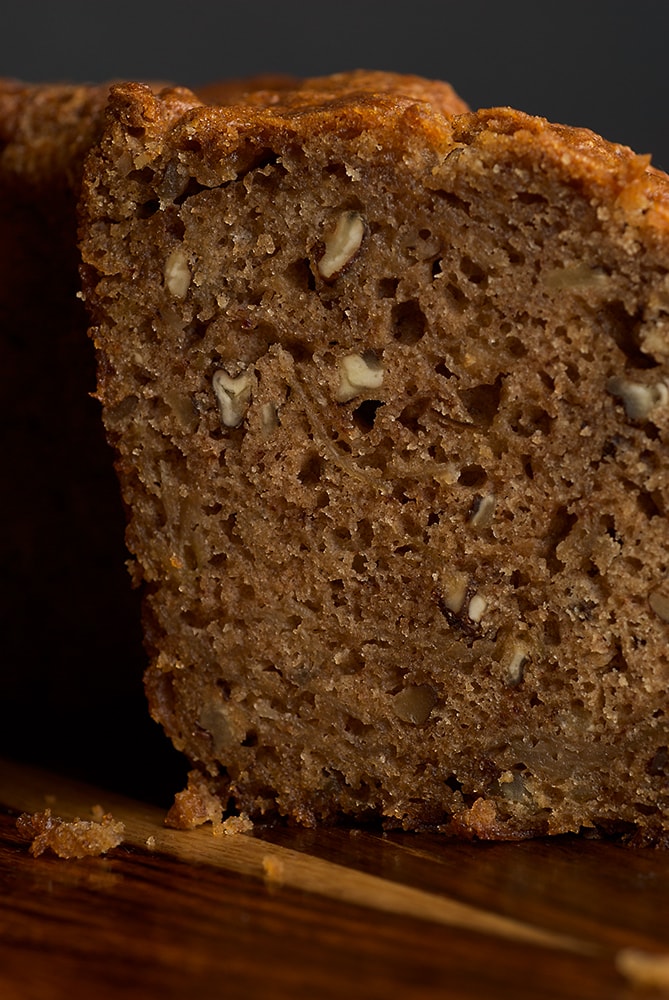 To me, this is everything a quick bread should be. It's moist, delicious, nutty, and just the right amount of sweet. It is very reminiscent of my mother's zucchini bread, which she stopped making after the Christmas that my sister had her make a loaf to give to just about everyone she knew. It's been a while since I had any of that zucchini bread, but I have to admit that I like this pear bread even better.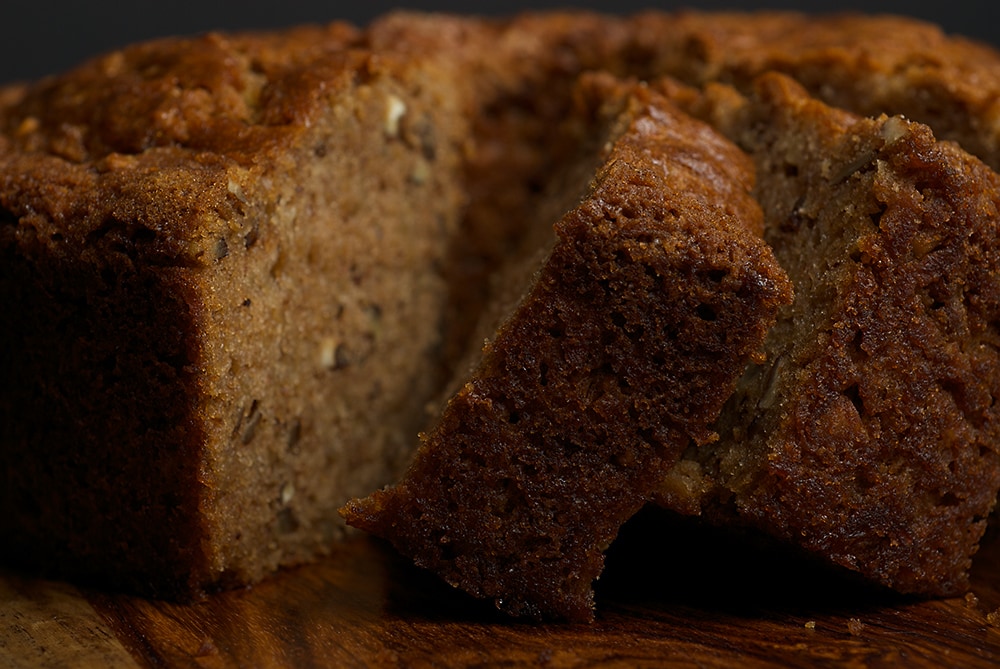 I opted to make the bread in a tube pan rather than in bread pans. In some future making of this bread, I want to try it as a cake. I can almost taste it with cream cheese icing.
Quick breads are one of my favorite baked goods. Their flavors and texture usually lend themselves to being served any time of day, from breakfast to a midnight snack. They might not be pretty and drool-worthy like some other baked treats, but they are every bit as delicious. What are your favorite quick breads?