Two perennial favorites combine to create this moist, tender peanut butter banana bread. It's easy to make and impossible to resist!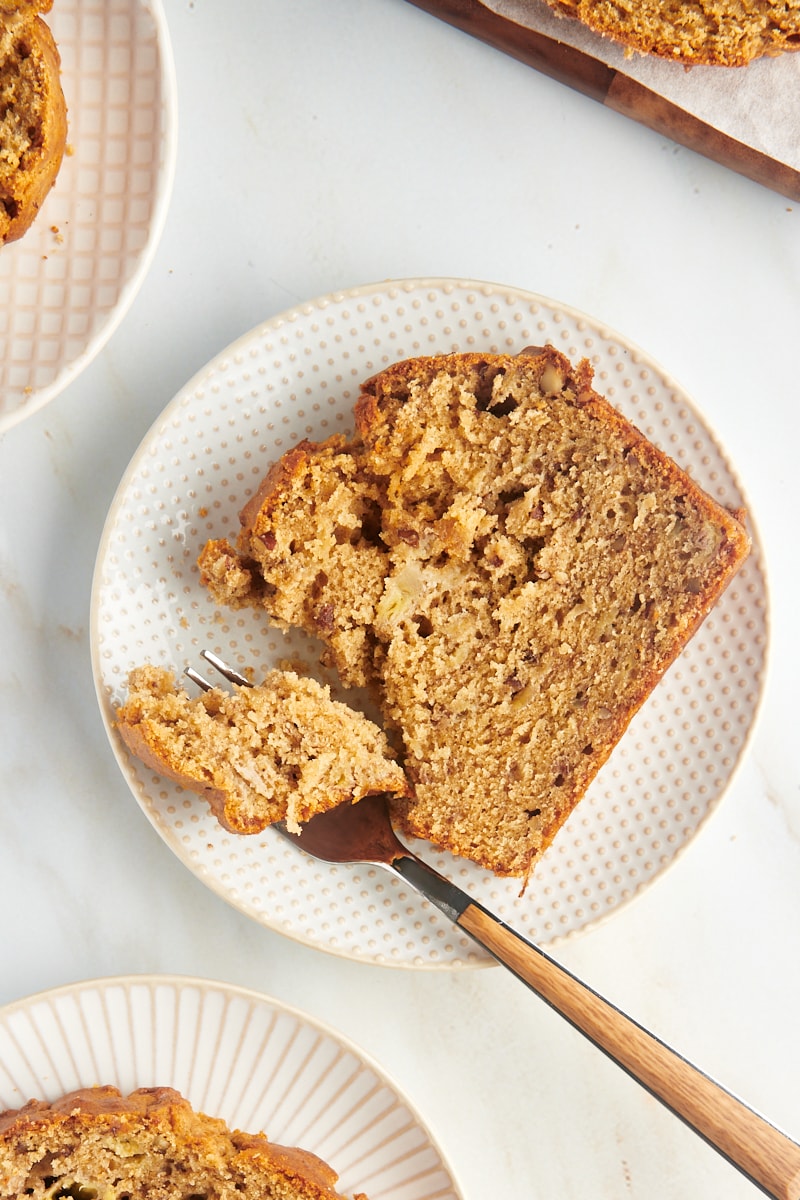 Easy Banana Bread With Peanut Butter
Banana bread is quite likely the most popular quick bread variety—and as with any popular baked good, there are a whole lot of variations on the original. From Brown Butter Banana Bread to Dulce de Leche Banana Bread and Chai Caramel Banana Bread, you can put endless spins on banana bread, and this peanut butter banana bread is my current favorite.
Essentially, it takes a basic banana bread recipe and adds a generous amount of rich, creamy peanut butter. The result? An elevated flavor and texture, for even more deliciousness. (Plus, the peanut butter adds protein and healthy fats, so it's a solid addition from a health standpoint too.)
A bit of cinnamon adds some warmth to the mix, while chopped nuts give the bread just the right amount of crunch. And, as with traditional banana bread, this recipe can be customized with a number of different add-ins and toppings.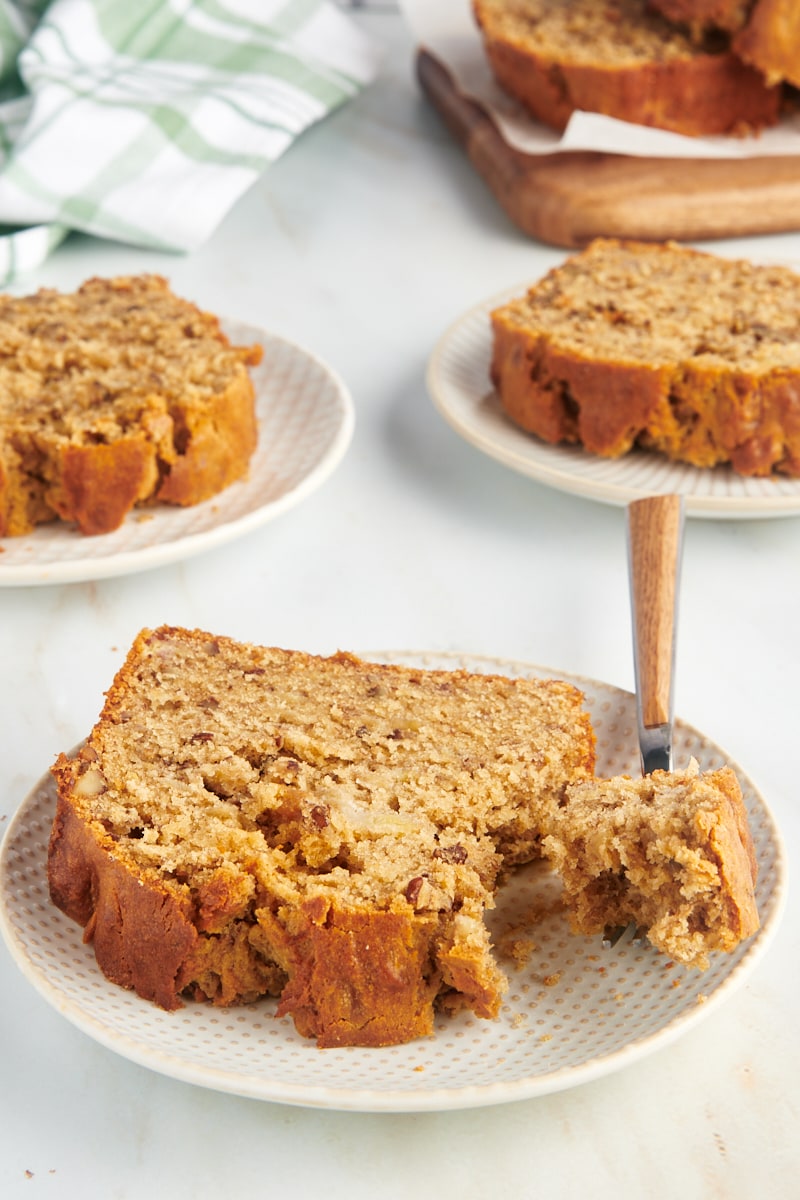 Why You'll Love This Peanut Butter Banana Bread Recipe
Here's what makes this peanut butter banana bread a favorite:
Perfectly moist. If you love a tender crumb, you'll appreciate the texture this bread gets from the peanut butter, mashed banana, and sour cream.
Easy to make. Just like other quick breads, this recipe is simple to follow and doesn't take a lot of time or effort to make. Just mix together your ingredients and bake.
Simply delicious. The combination of banana, peanut butter, and cinnamon is a match made in heaven. It's the culinary equivalent of slipping on a warm, cozy sweater on a chilly day.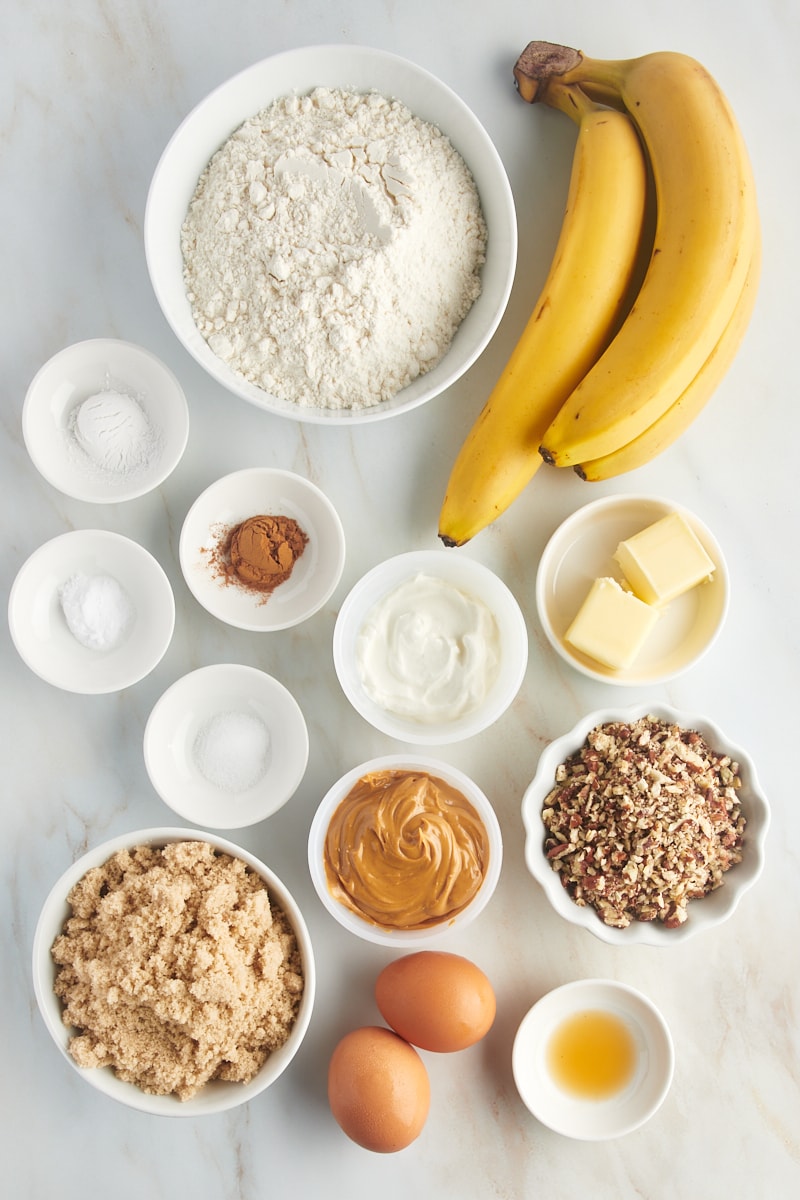 What You'll Need
Scroll down to the recipe card to find the ingredient quantities and recipe instructions.
All-purpose flour – Here's how to measure flour for baking.
Ground cinnamon
Baking powder and soda – Quick bread is leavened with baking powder and/or soda rather than yeast.
Salt
Unsalted butter – Soften the butter prior to starting the recipe.
Light brown sugar – Learn more: Light Brown Sugar vs Dark Brown Sugar: What's the Difference?
Creamy peanut butter – Choose the shelf-stable variety that doesn't need to be stirred before using or refrigerated after opening; it performs better in baking.
Eggs
Vanilla extract – Use store-bought or homemade vanilla extract.
Sour cream
Mashed bananas – Overripe bananas will give you the most sweetness.
Chopped nuts – Pecans, walnuts, hazelnuts, or peanuts will all work, or leave the nuts out if you prefer.
What Is the Easiest Way to Mash Bananas?
I like to use a fork or potato masher to mash the bananas in a large bowl, although if you want a smoother texture, you can use a food processor or blender instead.
How to Make Peanut Butter Banana Bread
Quick bread recipes come together with minimal effort, making them ideal for any day you're craving a simple sweet treat. Here's what you'll need to do.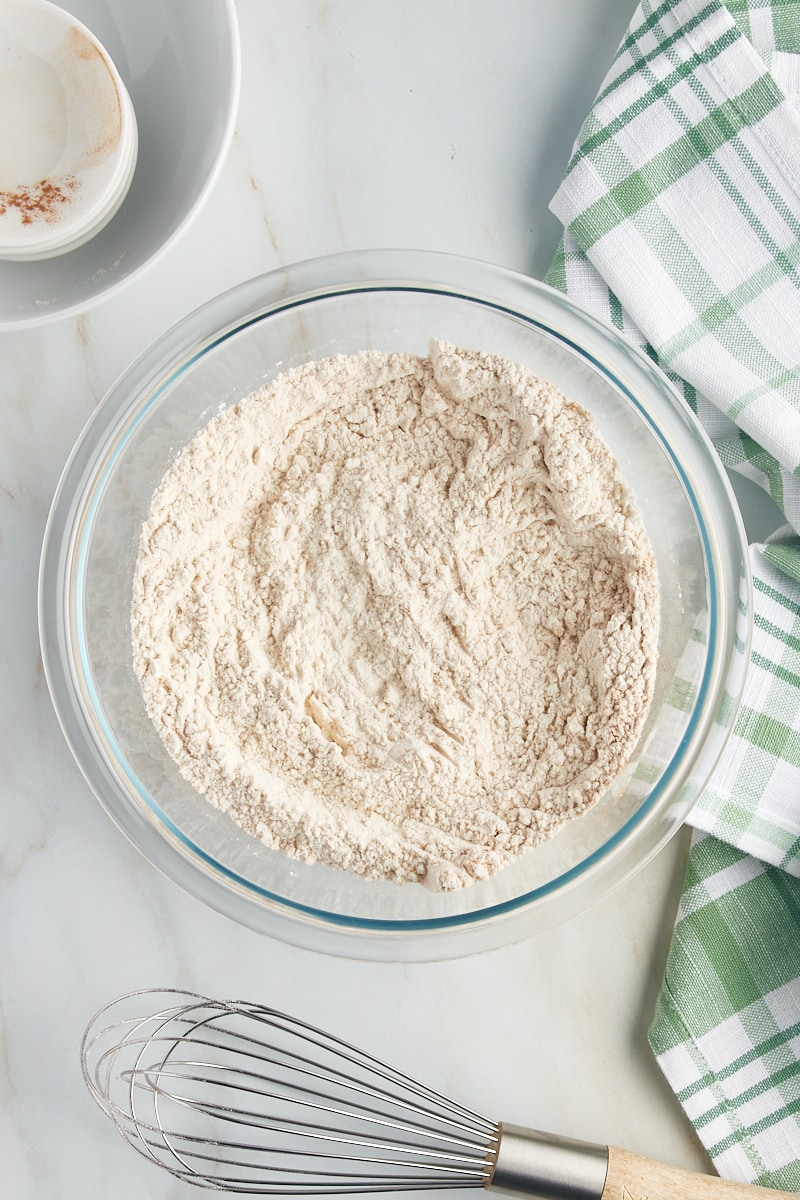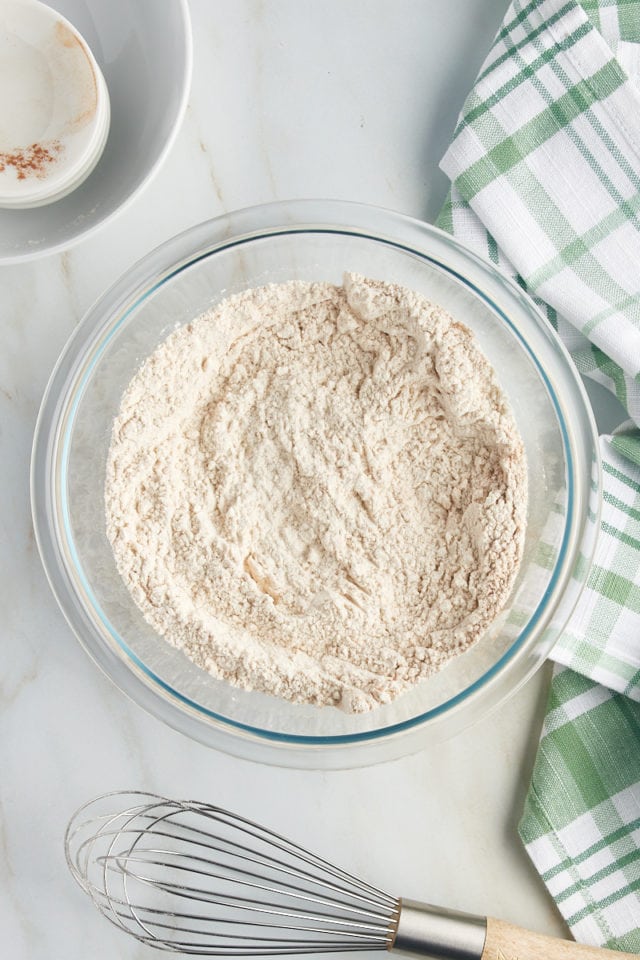 Prepare. Preheat your oven to 350°F and grease a 9″ x 5″ loaf pan. (I recommend a cooking spray with flour, like Baker's Joy or Pam Baking.)
Mix the dry ingredients. Whisk the flour, cinnamon, baking powder, baking soda, and salt in a mixing bowl.
Mix the wet ingredients. Use an electric mixer on medium speed to beat the butter, brown sugar, and peanut butter in a separate mixing bowl until they're fluffy. Beat in the eggs one at a time, followed by the vanilla.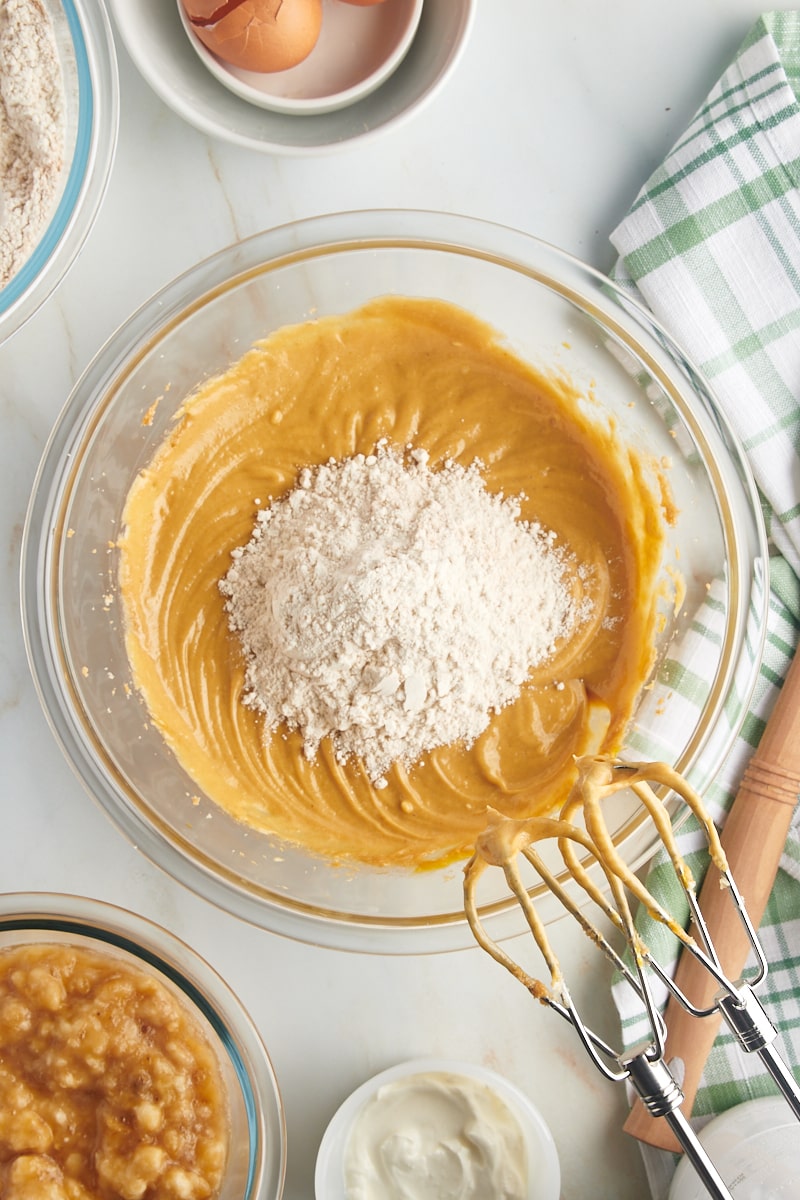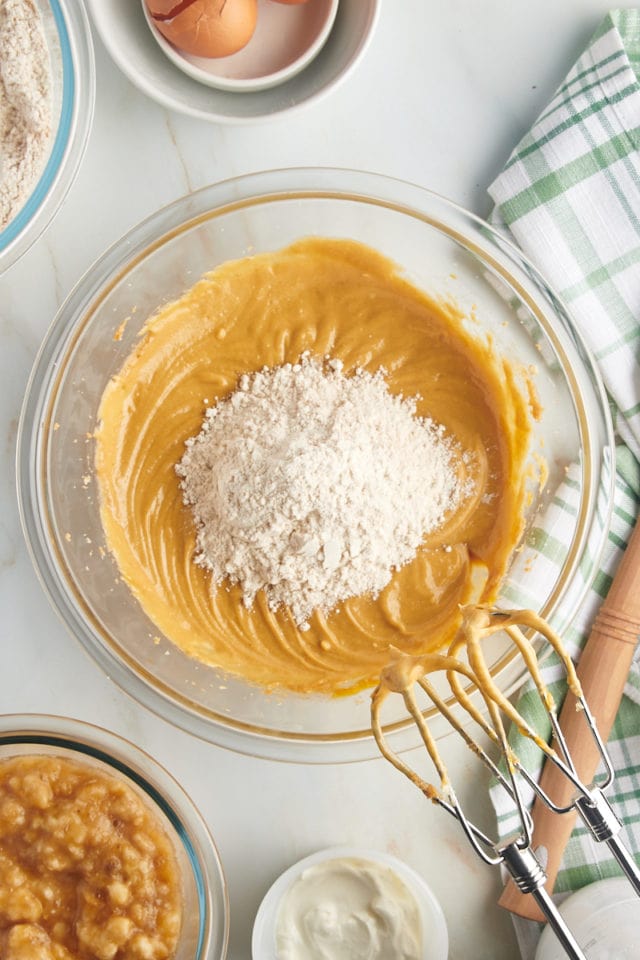 Combine wet and dry ingredients. Reduce the mixer speed to low and mix the dry ingredients into the wet ingredients in three portions, alternating with two portions of the sour cream.
Finish the batter. Stir in the bananas, then fold in the nuts.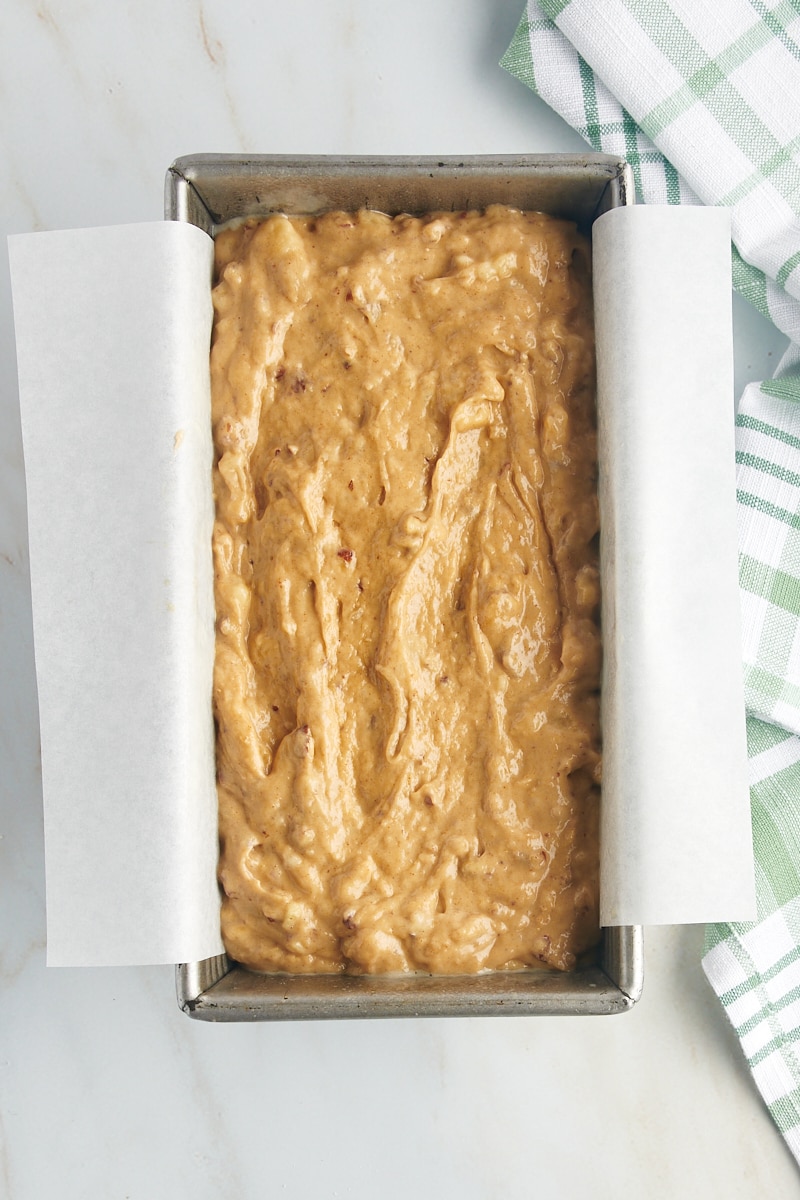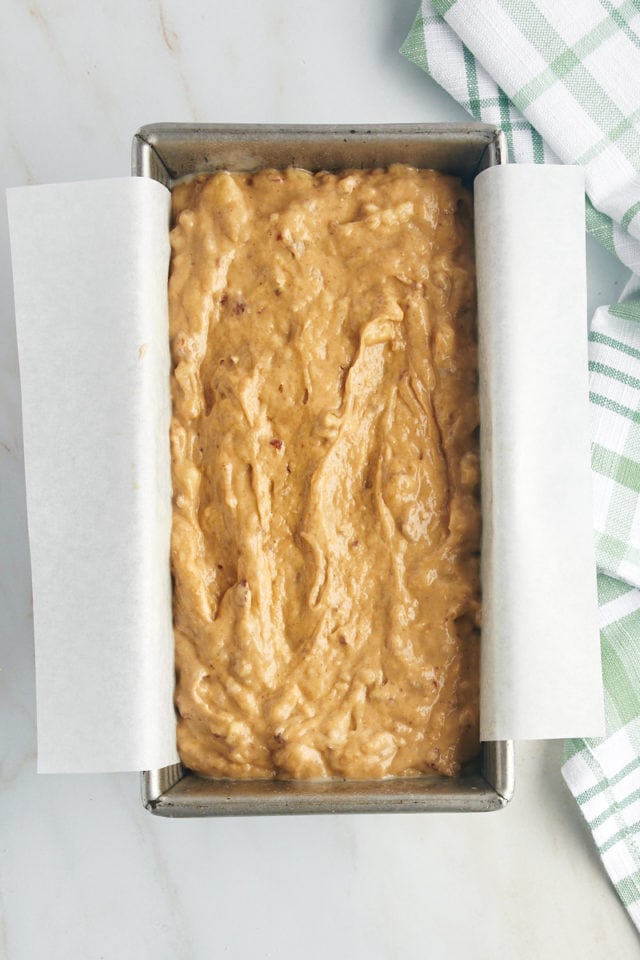 Bake. Transfer the batter to the prepared pan, then bake for 50 to 55 minutes, or until the bread is golden brown and a pick inserted into the center comes out clean.
Cool and serve. Let the bread cool in the pan on a wire rack for 10 minutes, then turn the bread out onto the wire rack to finish cooling.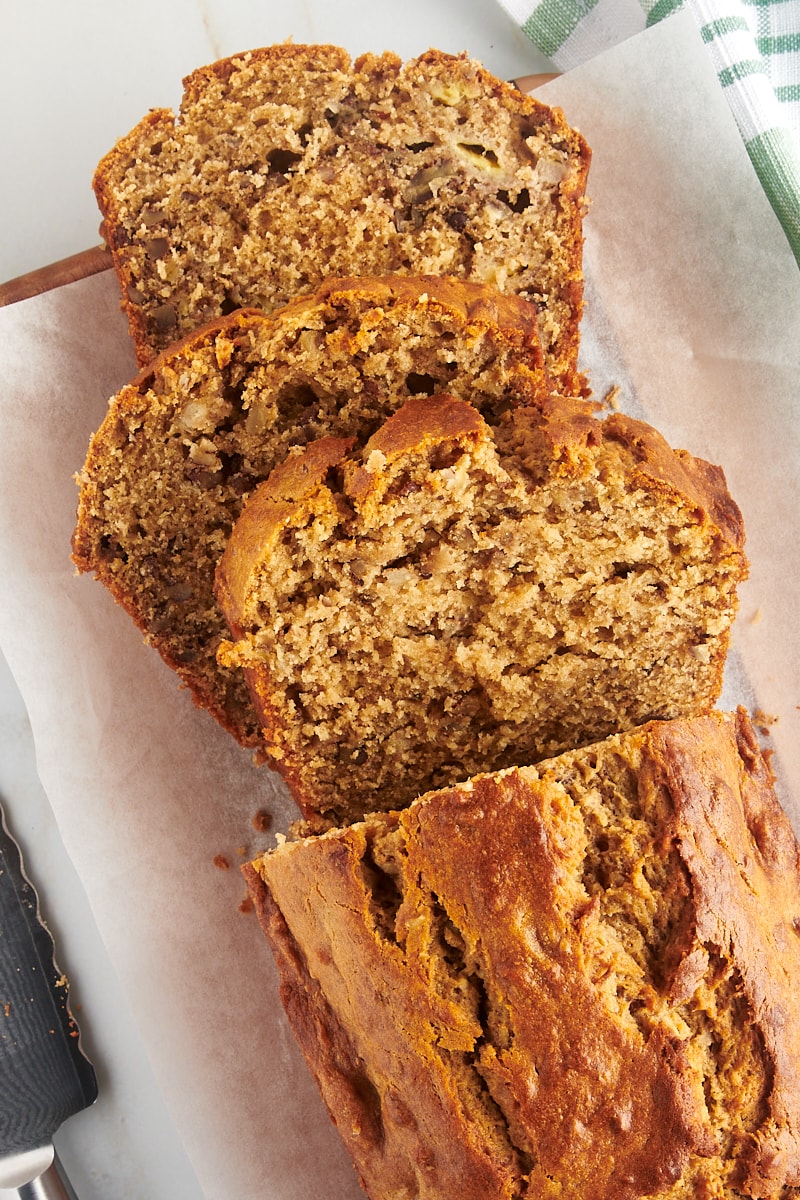 Tips for Success
Read over my baking tips for beginners, then follow these additional pointers for perfect peanut butter banana bread.
Use parchment paper for easier removal. To remove the loaf from the pan without inverting it, line the pan with parchment paper and use this to lift the bread from the pan.
Measure the mashed bananas. Rather than counting the number of bananas, it's important to measure the bananas once they're mashed. This ensures that the bread's texture will be just right.
Let the bread cool completely. The residual heat from the oven will continue to "bake" the bread even after it's removed. For best results, don't slice the bread until it's cool.
Variations
Certainly this is a bread just begging for a handful of chocolate chips, so if you'd like chocolate chip peanut butter banana bread, feel free to add those instead of nuts. A simple chocolate glaze over the top would also be delicious, or sprinkle cinnamon sugar over the batter before baking to amp up the cinnamon flavor.
Serving Suggestions
Top thick slices of peanut butter banana bread with a smear of jam or peanut butter for a quick breakfast or snack. Or serve it warm, topped with a scoop of vanilla ice cream or frozen yogurt for dessert.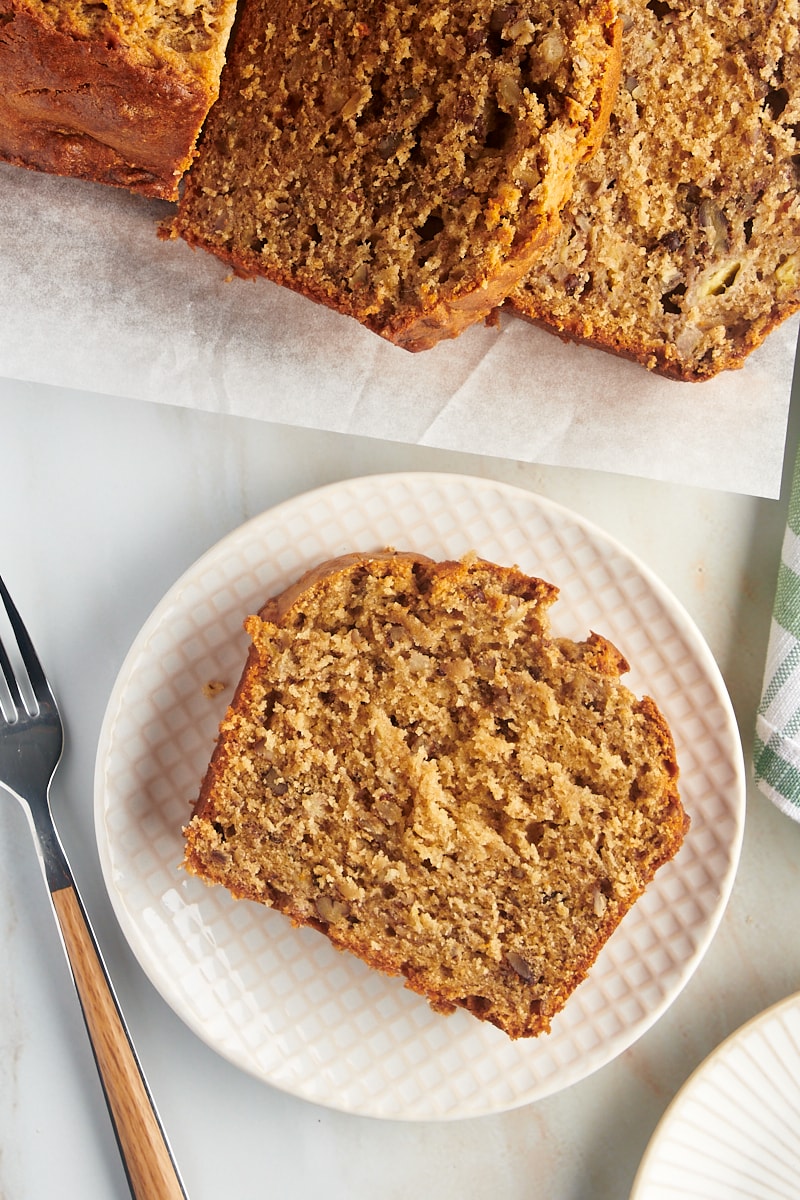 How to Store
Wrap the loaf tightly or transfer it to an airtight container; store it at room temperature for 3 to 4 days.
Can I Freeze This Recipe?
Peanut butter banana bread freezes quite well. Wrap the cooled loaf or individual slices in plastic wrap and freeze for up to 3 months. Thaw the bread at room temperature before eating. If you freeze individual slices, those can be warmed in the microwave.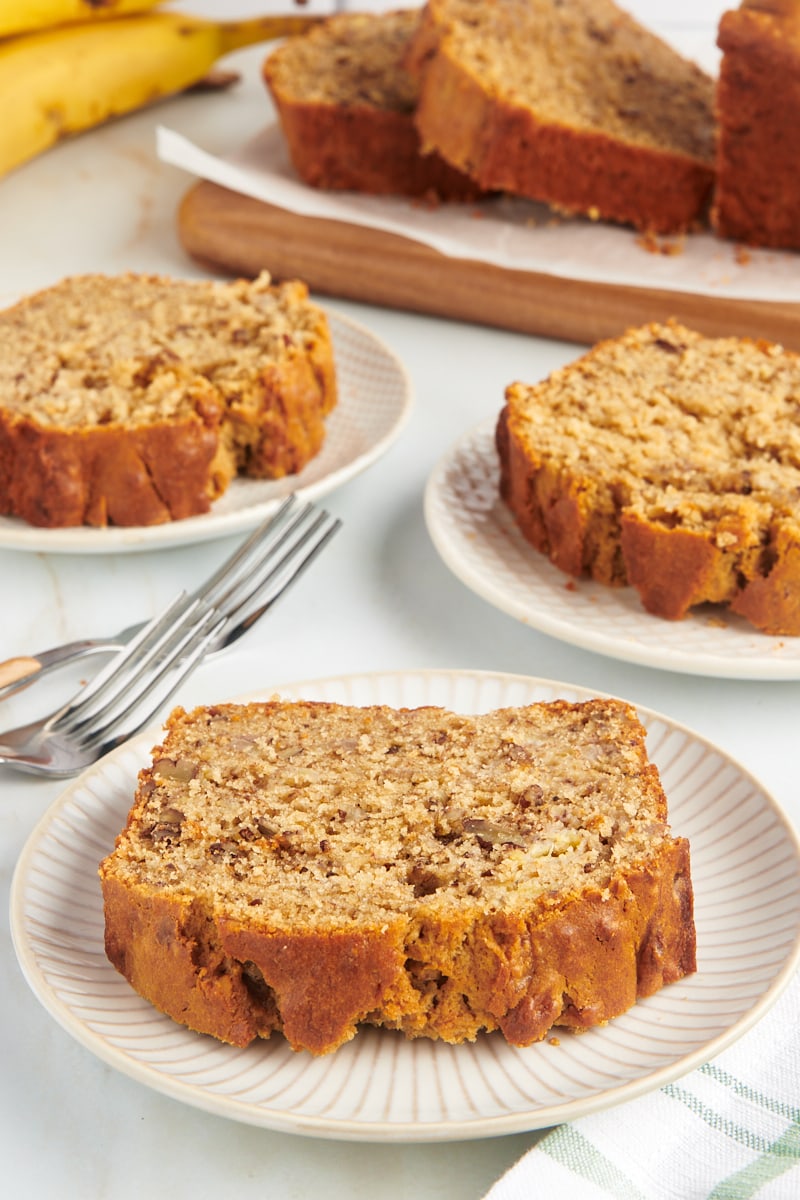 More Quick Bread Recipes