July 17, 2013
Blueberry Banana Bread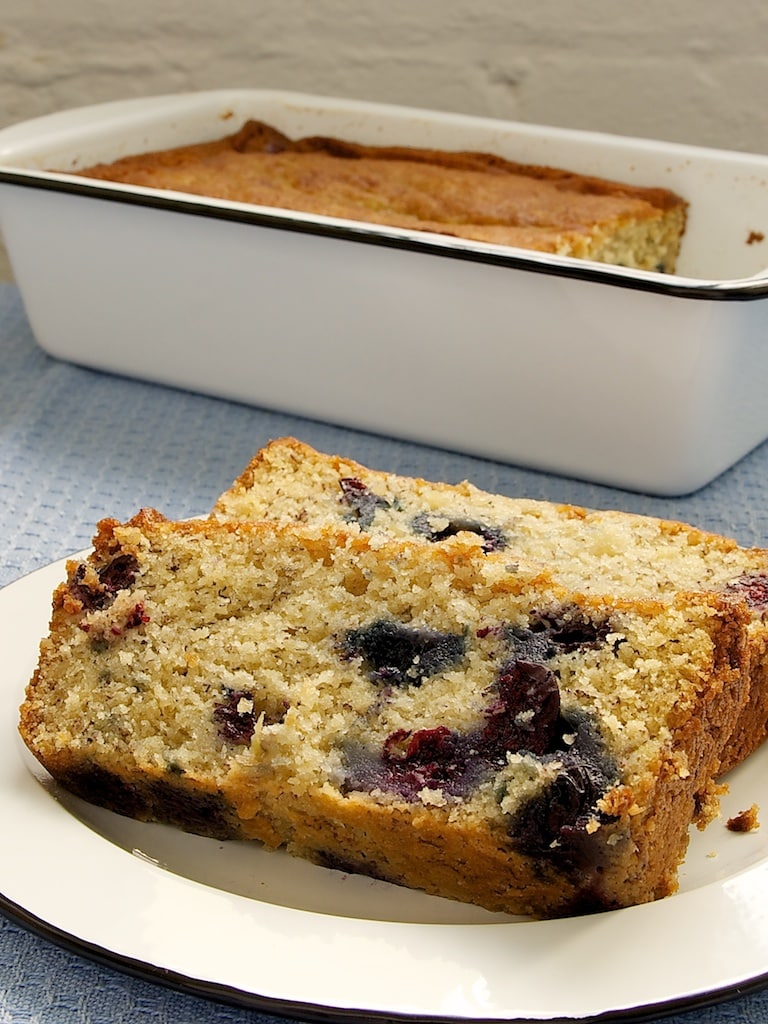 Is anyone else loving the abundance of blueberries right now? As much as I'm counting down the days until cooler weather, I don't want all these glorious blueberries to go away.
Finding ways to use blueberries is part of the fun. I've been baking up a storm. I've even made jam, but more on that later. I hope you'll forgive me for posting another quick bread this week. They are one of my favorite things to bake (and eat!), and they're also a great use of fresh fruits.
I have a longstanding love of banana bread, which is good because I make it relatively often. We have a tendency to buy bananas and not eat them. Anyone else do that? Luckily, overripe bananas are a baker's best friend. And, there are endless variations of baked goods to be made with them.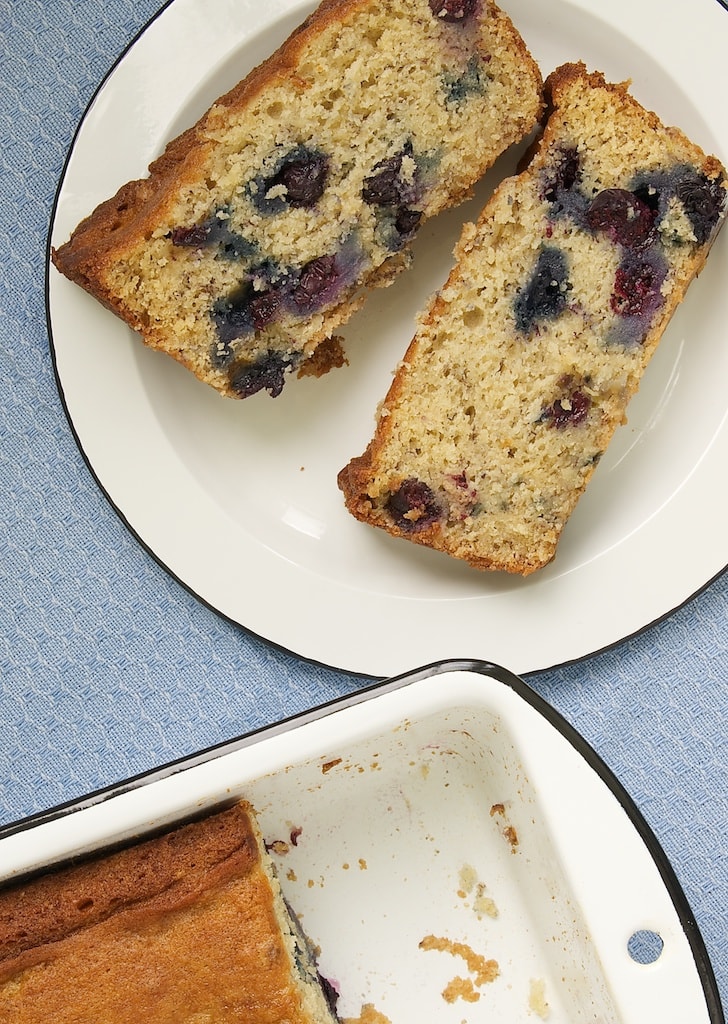 I added some fresh blueberries to this round of banana bread. I really love the combination of blueberries and bananas. You get two sweet fruit flavors that play together oh-so well.
In a surprising move on my part, I did not add any nuts to this bread. It really doesn't need them, although some almonds sprinkled on top before baking might just be perfectly lovely. I did add a bit of sour cream for a little tart punch and for a lovely texture.
Leave your mixer in the cabinet for this recipe. You can easily mix this bread without it. And, if you prefer, you can make 12 standard-sized muffins instead of a loaf.
Find more quick bread recipes here.
Blueberry Banana Bread
Yield: 1 standard 9"x 5" loaf
Prep Time:15 minutes
Cook Time:45 minutes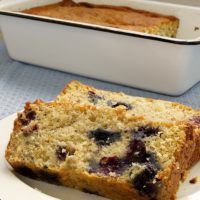 Ingredients:
1 & 1/2 cups all-purpose flour
1 teaspoon baking powder
1/2 teaspoon baking soda
1/2 teaspoon salt
1/2 cup unsalted butter, melted
1/2 cup granulated sugar
1/2 cup packed light brown sugar
1 large egg
1 teaspoon vanilla
2 medium overripe bananas, mashed
1/2 cup sour cream
4-6 ounces (3/4 – 1 cup) blueberries
Directions:
Preheat oven to 350°. Grease and flour a standard 9"x 5" loaf pan.
Whisk together flour, baking powder, baking soda, and salt. Set aside.
Combine melted butter, sugar, and brown sugar until well-mixed. Mix in egg and vanilla. Stir in bananas and sour cream.
Add flour mixture in 3 or 4 portions, mixing just until combined. Stir in blueberries.
Transfer batter to prepared pan. Bake 40-45 minutes, or until a pick inserted into the center comes out clean.
Cool in pan for 10 minutes. Run a knife around the edges of the bread. Then, transfer bread to a wire rack to cool completely.