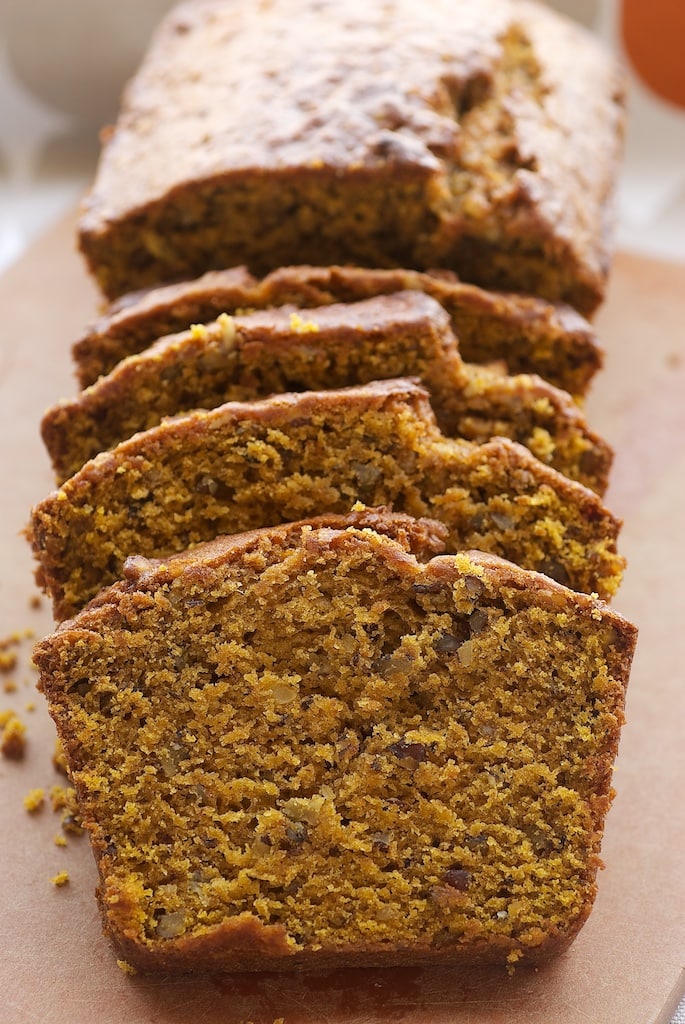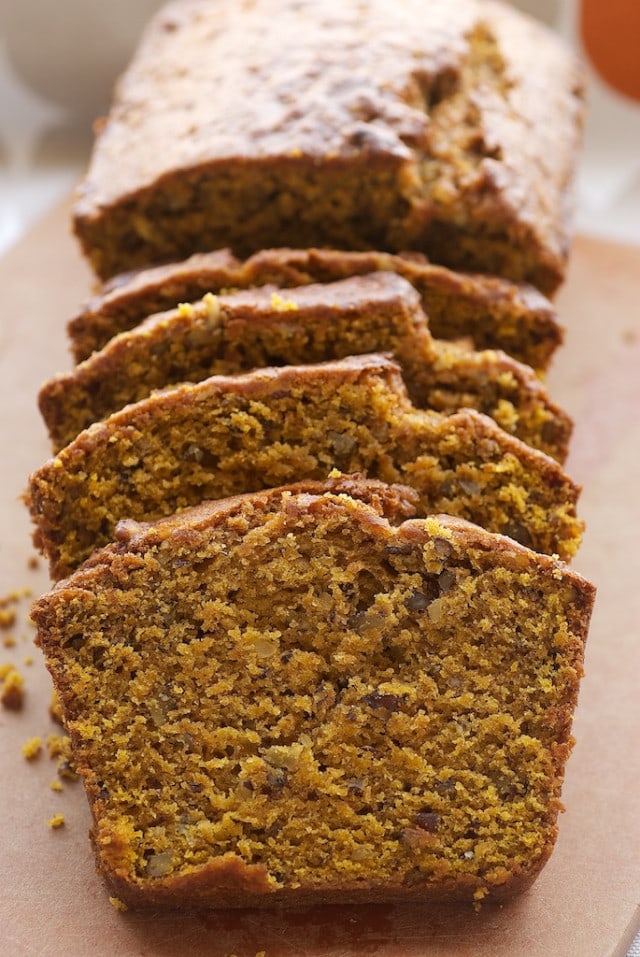 Confession time. I don't like pumpkin. As much as I am enamored with fall, you'd think I'd embrace pumpkin baking as so many of you do. Not so much.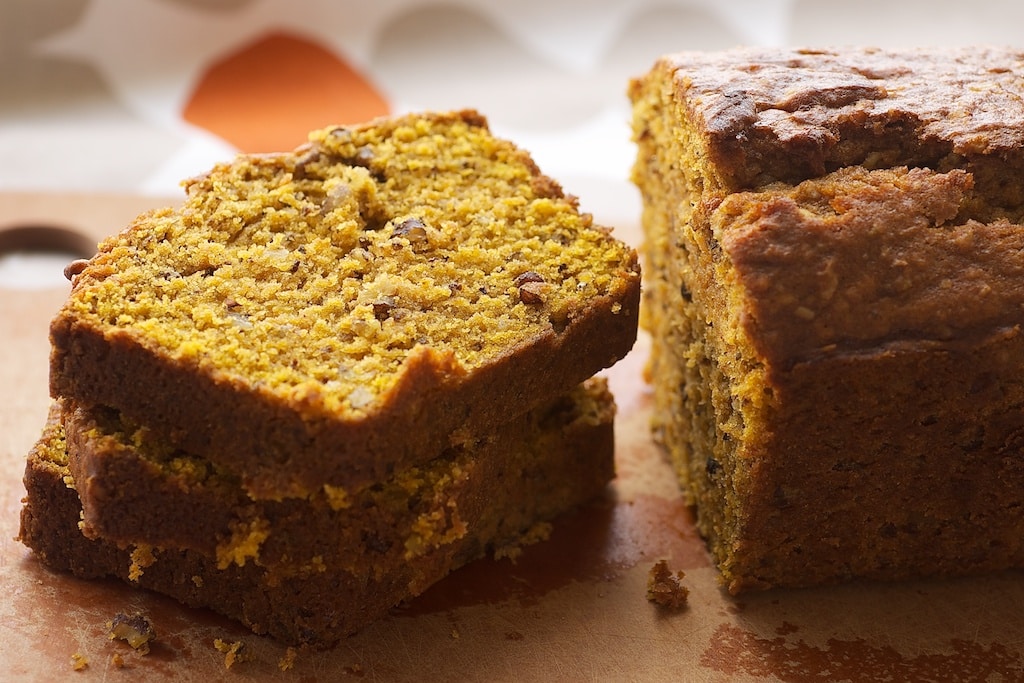 Even with my dislike of all things pumpkin, I must admit that this bread is good. More than good. It's delicious! It's packed with all kinds of good things – brown sugar, pecans, spices – that complement the pumpkin and make this a great fall quick bread.
This bread is a perfect snack or even a great breakfast option. For a special treat, heat it up just a bit and spread on a little extra butter or a bit of cream cheese.