October 8, 2012
Pumpkin-Pecan Bread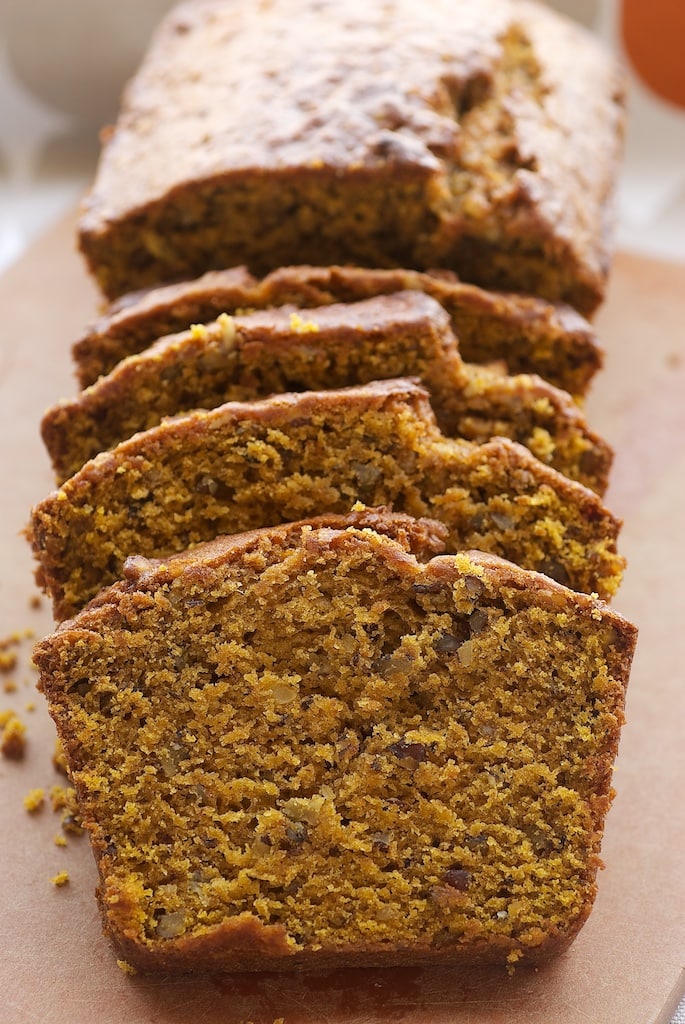 Confession time. I don't like pumpkin. As much as I am enamored with fall, you'd think I'd embrace pumpkin baking as so many of you do. Not so much.
Even with my dislike of all things pumpkin, I must admit that this bread is good. More than good. It's delicious! It's packed with all kinds of good things – brown sugar, pecans, spices – that complement the pumpkin and make this a great fall quick bread.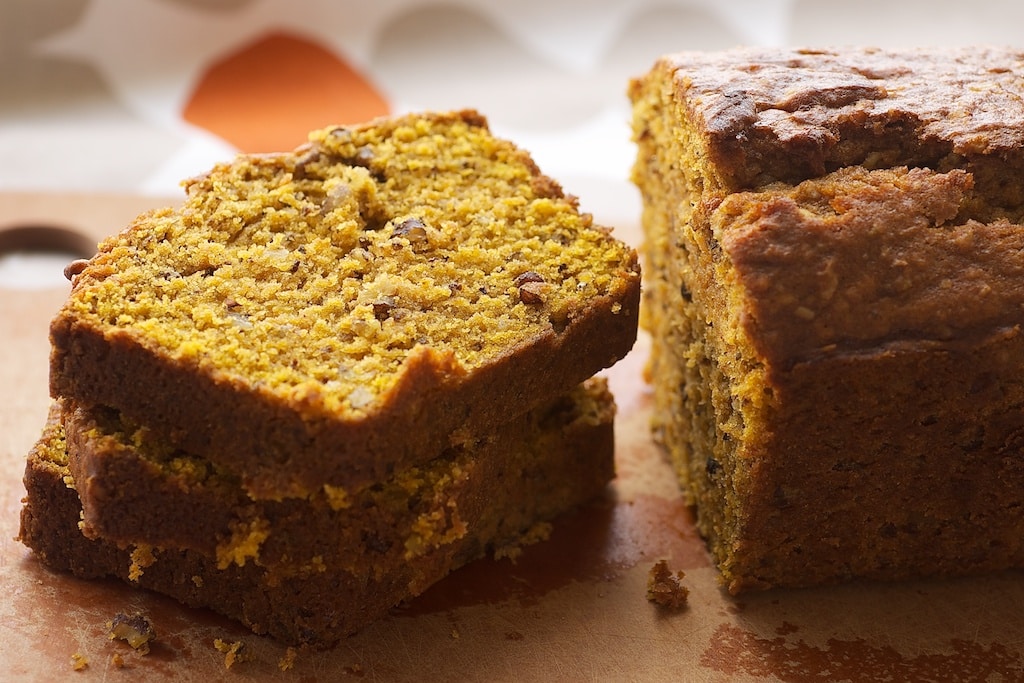 This bread is a perfect snack or even a great breakfast option. For a special treat, heat it up just a bit and spread on a little extra butter or a bit of cream cheese.
Pumpkin-Pecan Bread
Yield: one 9"x 5" loaf (10-12 servings)
Prep Time:15 minutes
Cook Time:60 minutes
Pumpkin-Pecan Bread combines delicious fall flavors for an irresistibly delicious quick bread.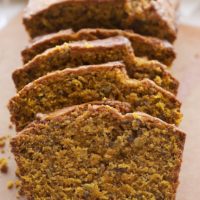 Ingredients:
1 & 3/4 cups all-purpose flour
1 teaspoon baking powder
1 teaspoon salt
1 teaspoon ground cinnamon
1/2 teaspoon baking soda
1/4 teaspoon ground nutmeg
1/8 teaspoon ground ginger
2 large eggs
1/2 cup unsalted butter, melted
1 cup pureed pumpkin
3/4 cup granulated sugar
3/4 cup packed light brown sugar
2 teaspoons vanilla extract
3/4 cup chopped pecans
Directions:
Preheat oven to 350°. Grease a 9"x 5" standard loaf pan.
Whisk together flour, baking powder, salt, cinnamon, baking soda, nutmeg, and ginger. Set aside.
In a large bowl, beat eggs lightly with a fork. Add butter, pumpkin, sugar, brown sugar, and vanilla. Mix well. Add dry ingredients and mix until almost blended. Stir in pecans.
Transfer batter into prepared pan. Bake for an hour, or until a pick inserted into the center comes out clean. Cool in pan on wire rack for 10-15 minutes. Then, transfer to a wire rack to cool completely.