January 8, 2015
Peanut Butter Cake with Maple Cream Cheese Frosting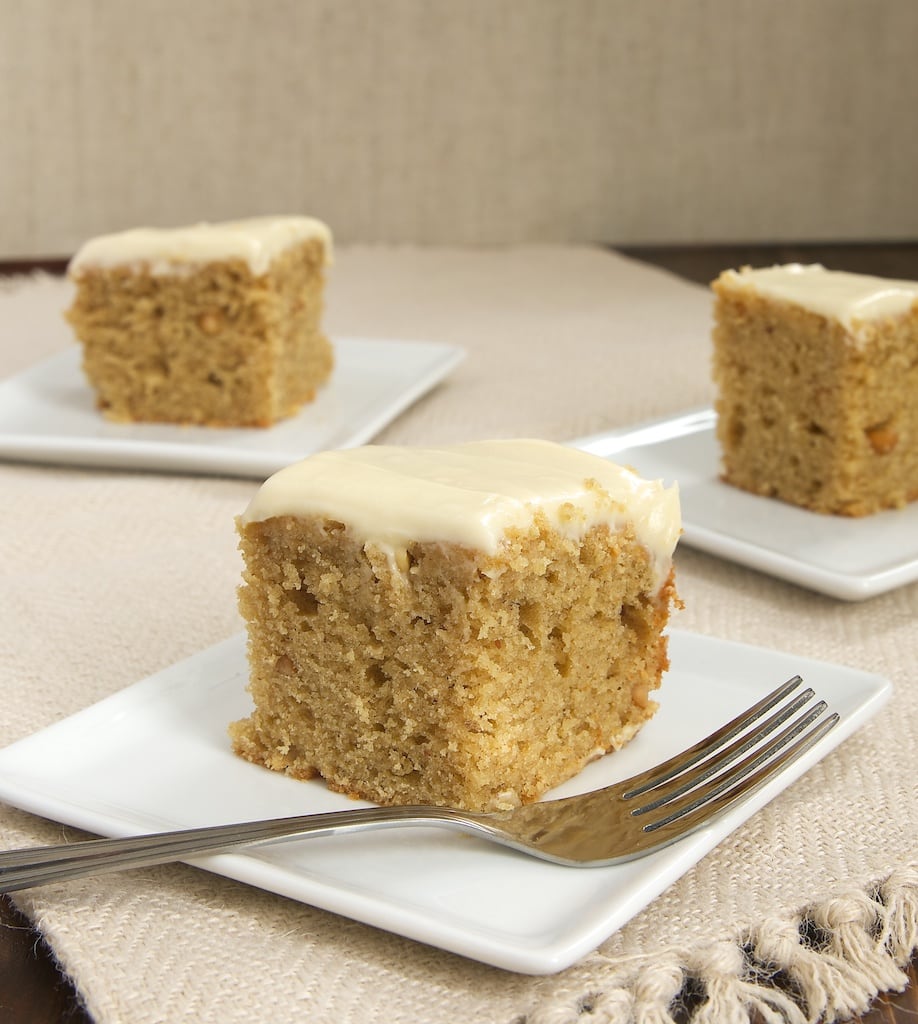 My favorite kinds of cakes to make are the low-fuss variety. I don't always need lots of layers and thick frosting. A good, simple cake is more than fine with me.
This cake is a perfect example of a delicious cake without all the fuss. It's simple to make and full of amazing flavor!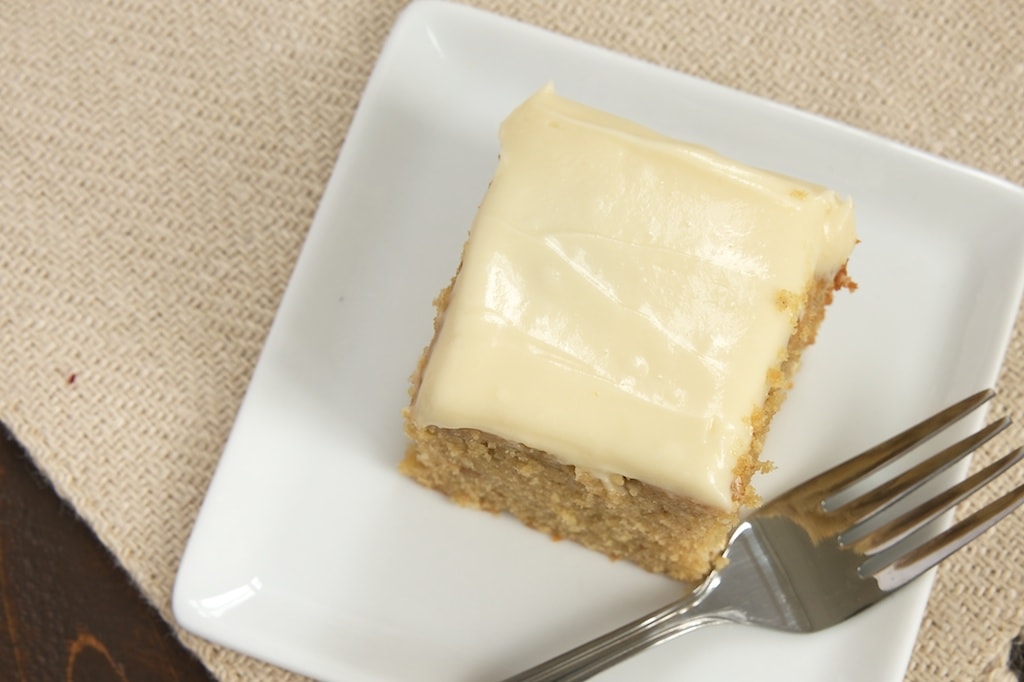 The cake itself is a simple one made with a good dose of peanut butter. I used crunchy peanut butter to get those crunchy bites of peanuts in the cake. Creamy peanut butter will work just fine, too.
That's topped off with a cream cheese frosting partially sweetened with maple syrup. The combination of peanut butter and maple is a recent favorite of mine. I just love what those flavors do for each other!
This is the kind of cake that you can serve straight from the pan. Just cut a slice whenever you get a craving. It works well for an afternoon snack or for a simple dessert.
For more simple dessert ideas, see my collection of favorite Quick and Easy Desserts!
Peanut Butter Cake with Maple Cream Cheese Frosting
Yield: 12 to 16 servings
Prep Time:35 minutes
Cook Time:35 minutes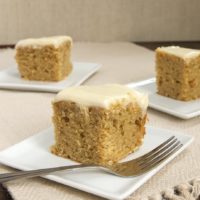 Ingredients:
For the cake:
1 & 1/2 cups all-purpose flour
1/2 teaspoon baking powder
1/2 teaspoon baking soda
1/2 teaspoon salt
1/2 cup unsalted butter, softened
3/4 cup packed light brown sugar
2 large eggs
3/4 cup creamy or crunchy peanut butter
1 teaspoon vanilla extract
1/2 cup sour cream
For the frosting:
1/4 cup unsalted butter, softened
4 ounces cream cheese, softened
3 tablespoons maple syrup
1 cups confectioners' sugar, sifted
Directions:
To make the cake:
Preheat oven to 350°. Grease an 8-inch square or 9-inch round cake pan.
Whisk together flour, baking powder, baking soda, and salt. Set aside.
Using an electric mixer on medium speed, beat butter and brown sugar until light and fluffy. Add eggs, one at a time, mixing well after each addition. Mix in peanut butter and vanilla.
Reduce mixer speed to low. Add flour mixture in 3 portions, alternating with 2 portions of sour cream. Mix just until combined.

Spread batter evenly in prepared pan. Bake 30 to 35 minutes, or until a pick inserted into the center comes out clean. Place pan on a wire rack to cool completely.
To make the frosting:
Using an electric mixer on medium speed, beat butter, cream cheese, and maple syrup until thoroughly combined. Gradually add confectioners' sugar, and mix until smooth.
Spread frosting over top of cooled cake.