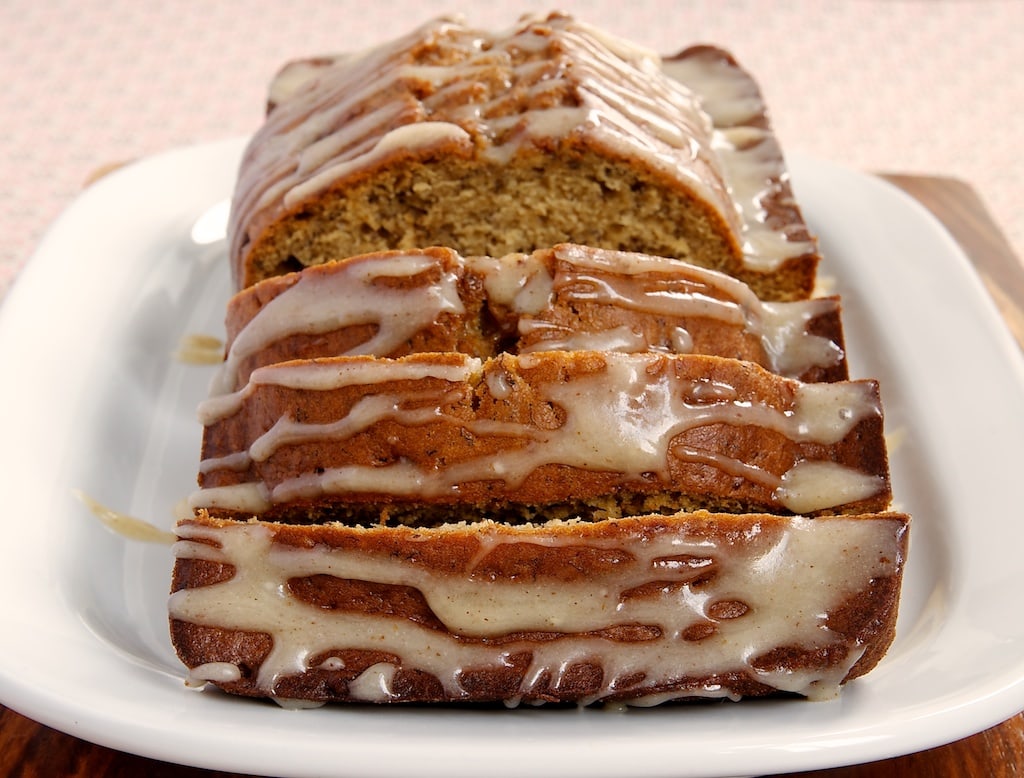 It seems I'm always on the hunt for a new banana bread recipe. I'm sure I'm not the only one who ends up with overripe bananas and hates to see them go to waste. So, I am constantly collecting recipes and thinking of some twist to put on banana bread.
With my most recent batch of overripe bananas, I looked through my banana bread recipe collection and settled on this one that features both caramelized bananas and a brown butter glaze. And, a little rum for good measure. Around here, all of that combined is pretty much irresistible.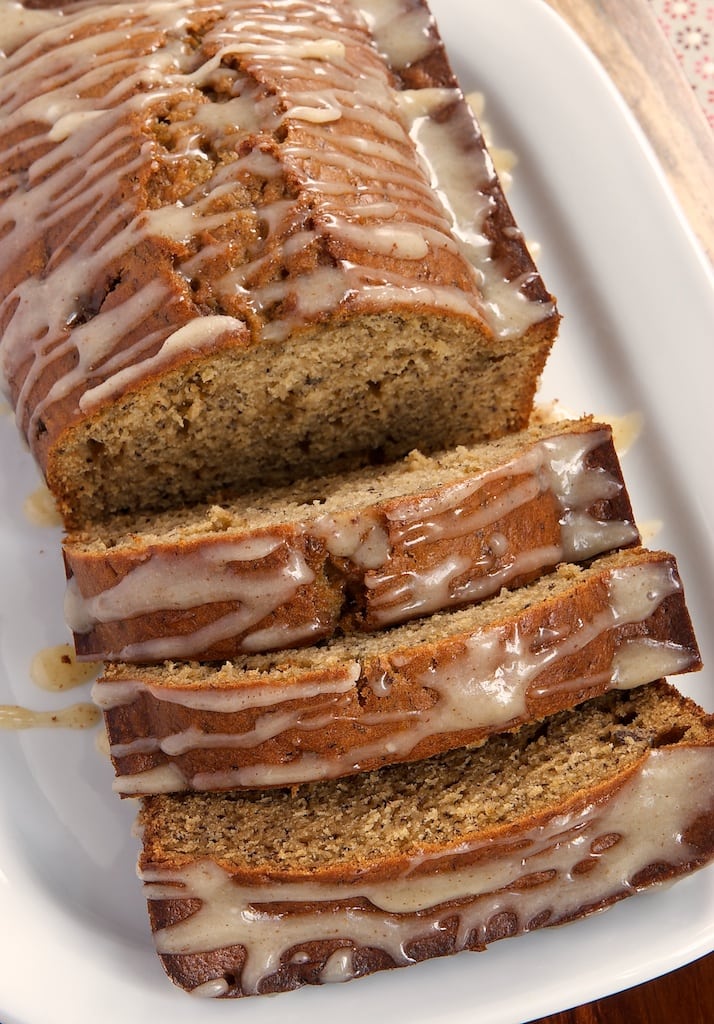 I am amazed that I had never caramelized bananas before now. It's so simple and adds so much flavor. All you need are three ingredients and about five minutes. I am already imagining the possibilities of those amped-up bananas in other delicious things.
The glaze is not required, but I highly recommend it. I've been a bit obsessed with brown butter recently. I hope you don't mind. It's such a simple step that makes a big flavor difference. I do offer one little bit of advice when you make the glaze. It doesn't take long to brown such a small amount of butter, so stay close to the stovetop or you may go from browned to burned before you know it.
With caramel, rum, and brown butter, this banana bread is a bit more decadent than most. It may be better suited for a coffee break or even dessert than for breakfast. But, that works for me.
Yield: 12 to 14 servings
Prep Time: 25 minutes
Cook Time: 1 hour 10 minutes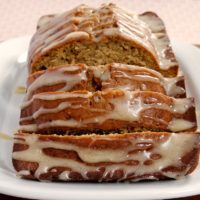 For the bread:
3 tablespoons unsalted butter
3/4 cup packed dark brown sugar
3 medium ripe bananas, sliced
2 cups all-purpose flour
3/4 teaspoon baking soda
1/2 teaspoon salt
1/2 cup buttermilk
3 tablespoons canola oil
2 tablespoons rum
2 large eggs
For the glaze:
1 tablespoon unsalted butter
1/3 cup confectioners' sugar
2 teaspoons half-and-half
Directions:
To make the bread:
Preheat oven to 350°. Grease a 9″x 5″ loaf pan.
Place butter in a skillet. Melt over medium-high heat. Add brown sugar and bananas, and cook for 4 minutes, stirring occasionally.
Remove from heat. Cool 10 minutes.
Transfer cooled banana mixture to a large bowl. Using an electric mixer on medium speed, beat until smooth.
Whisk together flour, baking soda, and salt. Set aside.
Combine buttermilk, canola oil, rum, and eggs in a large bowl.
Add the flour mixture to the banana mixture in 3 or 4 portions, alternating with buttermilk mixture. Mix just until combined.
Transfer batter to prepared pan. Bake 1 hour, or until a pick inserted into the center comes out with moist crumbs.
Cool bread in pan on a wire rack for 10 minutes. Then, remove bread from pan to a wire rack to cool completely.
To make the glaze:
Place butter in a small saucepan. Cook over medium-high heat until it begins to brown.
Remove butter from heat. Add confectioners' sugar and half-and-half. Whisk until smooth.
Drizzle glaze over bread. Allow to stand until the glaze sets.