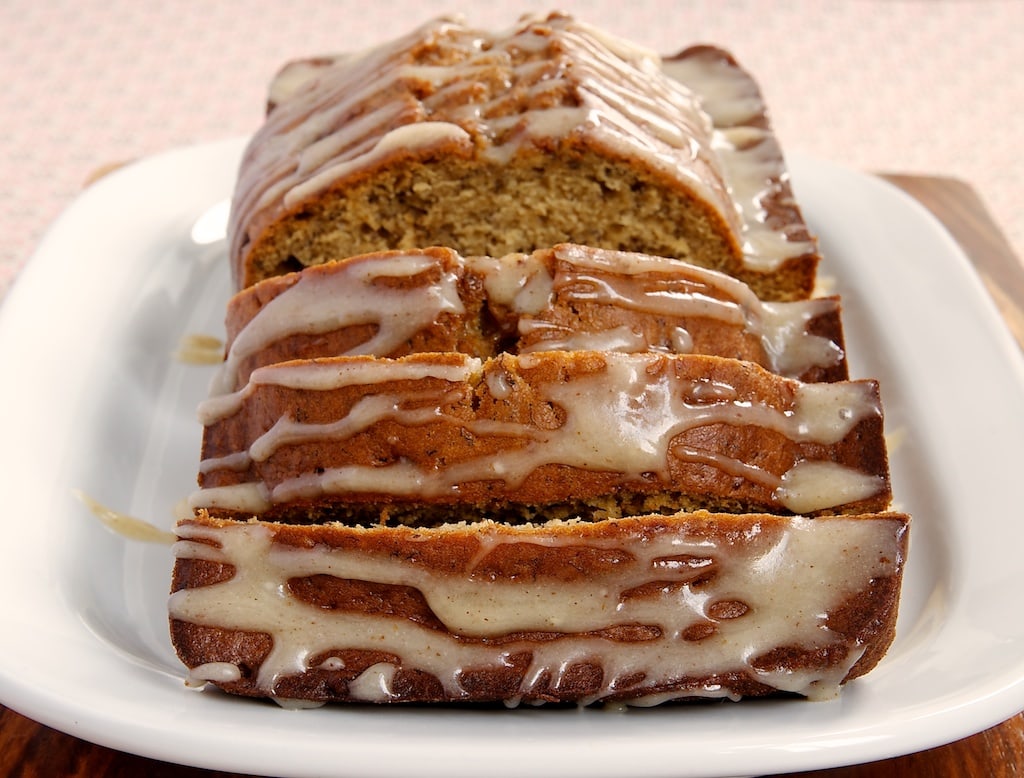 It seems I'm always on the hunt for a new banana bread recipe. I'm sure I'm not the only one who ends up with overripe bananas and hates to see them go to waste. So, I am constantly collecting recipes and thinking of some twist to put on banana bread. I love making banana nut bread when I'm in the mood for a bit of crunch! And this recipe for caramelized banana bread is now in regular rotation – the flavor is out of this world.
With my most recent batch of overripe bananas, I looked through my banana bread recipe collection and settled on this one that features both caramelized bananas and a brown butter glaze. And, a little rum for good measure. Around here, all of that combined is pretty much irresistible.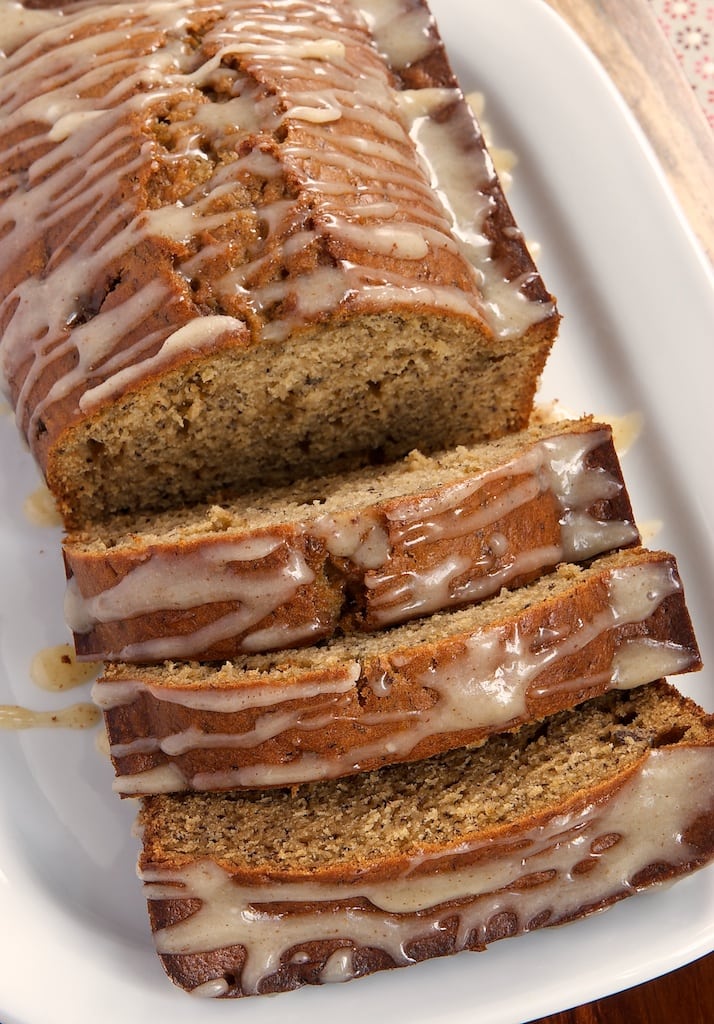 I am amazed that I had never caramelized bananas before now. It's so simple and adds so much flavor. All you need are three ingredients and about five minutes. I am already imagining the possibilities of those amped-up bananas in other delicious things.
The glaze is not required, but I highly recommend it. I've been a bit obsessed with brown butter recently. I hope you don't mind. It's such a simple step that makes a big flavor difference. I do offer one little bit of advice when you make the glaze. It doesn't take long to brown such a small amount of butter, so stay close to the stovetop or you may go from browned to burned before you know it.
With caramel, rum, and brown butter, this banana bread is a bit more decadent than most. It may be better suited for a coffee break or even dessert than for breakfast. But, that works for me.