Hazelnut Pear Cake is a lovely combination of sweet pears and toasted hazelnuts, all topped with a sour cream glaze!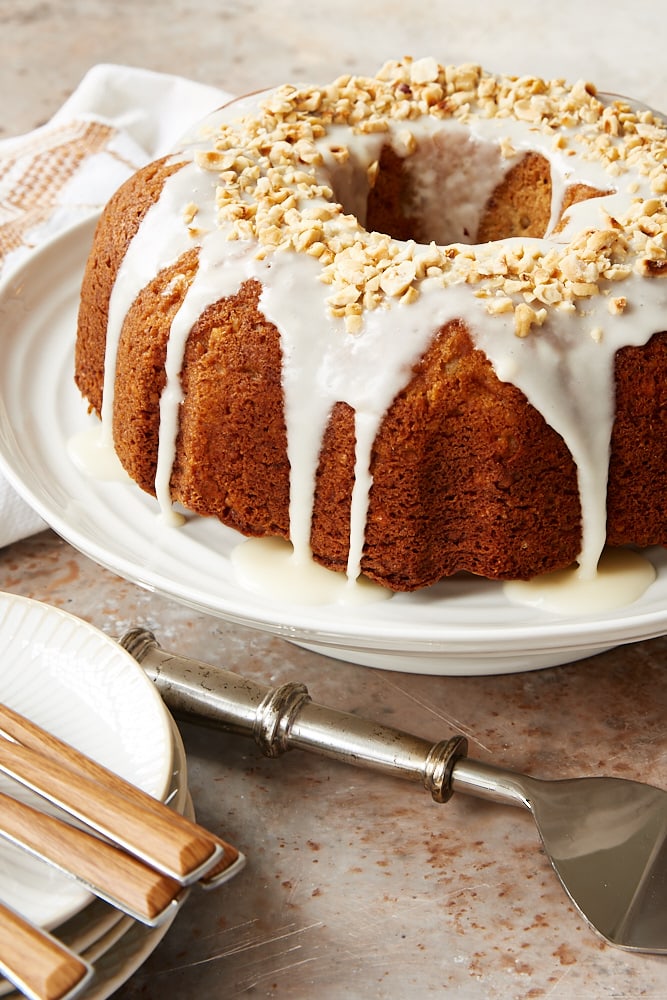 Pears are the underrepresented fruit of fall. And I don't know why they take a backseat to apples and pumpkins. They're definitely one of my favorites, so I try to do my part to remedy that at every opportunity.
This Hazelnut Pear Bundt Cake has plenty of pears alongside toasted hazelnuts for a delicious and different fall cake. The pears offer just enough sweetness to go well with the nuttiness from the hazelnuts. This is just the kind of cake I crave this time of year.

I suggest a small dice for the pears so they'll be nicely distributed in the cake. Remember that if you use large pieces, they are more likely to sink during baking. I like Bosc and Anjou pears for baking, as they tend to hold their shape nicely. Softer, juicier pears are more likely to fall apart.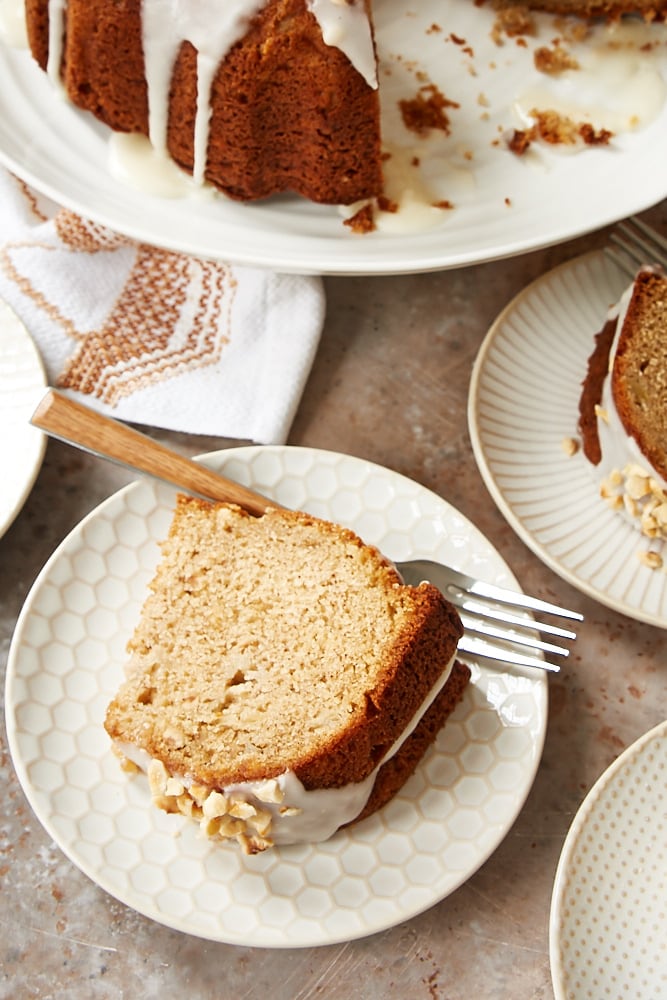 While toasting the hazelnuts isn't absolutely necessary, I encourage you to take those few extra minutes to toast them. It really brings out the flavor and works so well in this cake. That extra step is well worth the little bit of effort it takes.
The simple glaze on this cake is one of my favorites and I love the flavor it adds to this cake. It's a sweet vanilla glaze similar to the standard confectioners' sugar glaze but made with sour cream instead of milk.
Without the glaze, this is a great cake for snacking or brunch. Dialing back the sweetness by skipping the glaze makes it less of a full-on dessert. It's really lovely just as it is, but you could dust the top with confectioners' sugar for a simple garnish.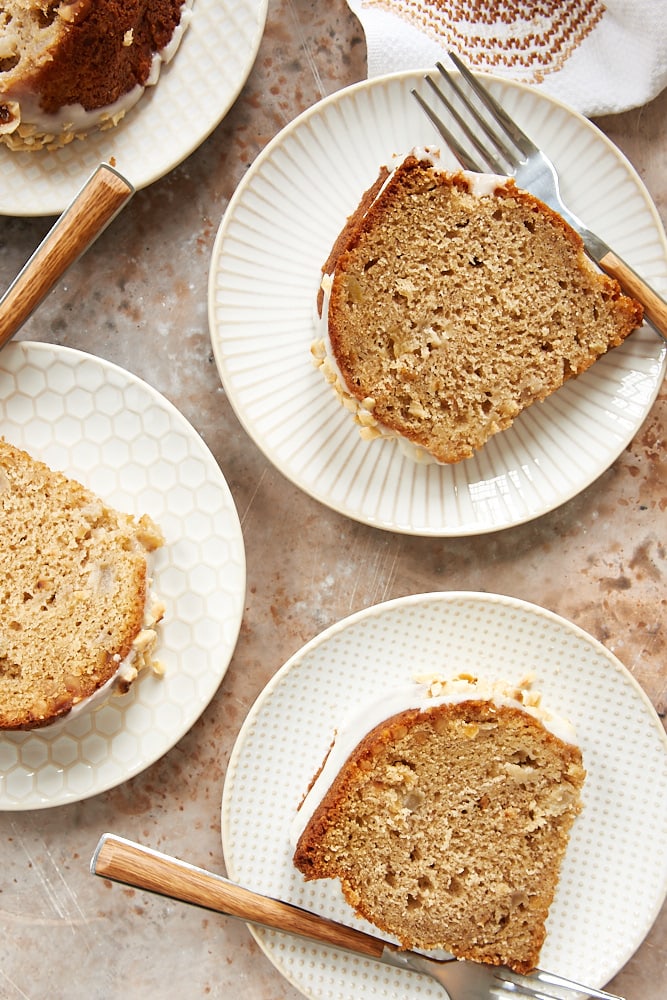 Be warned that this is a thick batter, as cakes made with sour cream often are. I like to use a large scoop to transfer the batter to the pan instead of trying to hold the bowl and scrape the batter into the pan. It is You can get all of my tips in Bundt Cake Baking Tips.
I hope you'll take advantage of fresh pears and bake this Hazelnut Pear Bundt Cake. It's really just a lovely cake, from the flavors to the texture to the simplicity of making it. Let's do our part to make the most of baking with pears this fall!
Find more cake recipes in the Recipe Index.
More Pear Desserts