December 10, 2007
Kahlua Date Nut Bread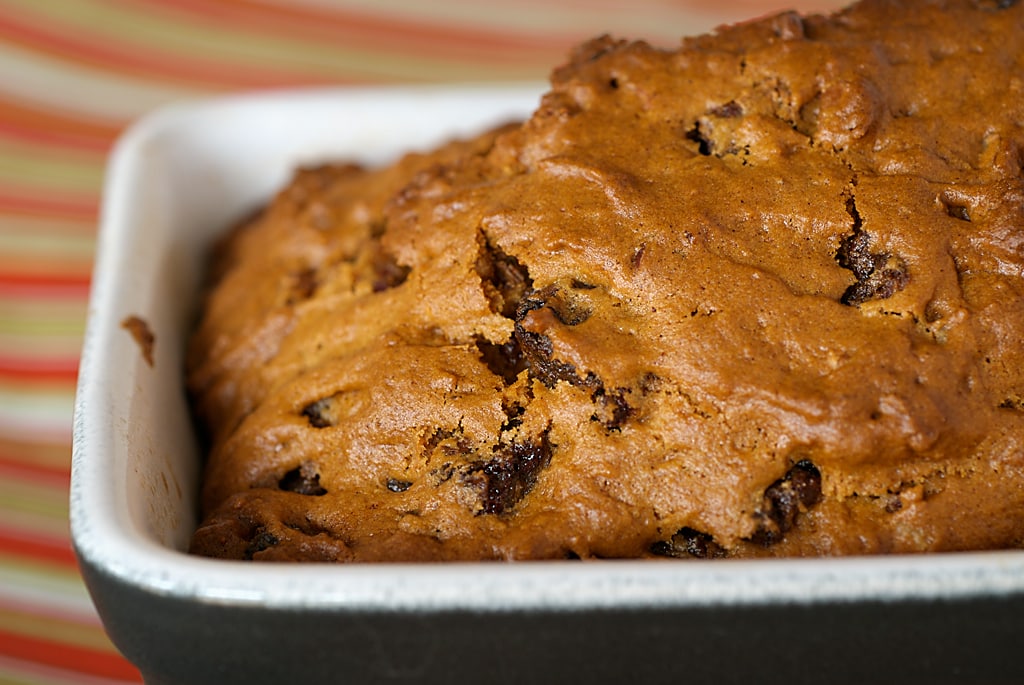 Taking a bit of a break from cookie baking, I want to share this quick bread recipe with you. A little twist on a traditional date bread, it can be made into loaves of various sizes and wrapped up for a wonderful holiday gift.
Date nut bread is one of those ubiquitous recipes. If you do a web search for it, you'll find essentially the same recipe over and over. I have been intrigued by the premise of Kahlua date bread, but I have somehow waited until now to try it. The Kahlua version, like the original, is also saturating the internet search engines. So, I apologize for that, but only half-heartedly because it is so very good.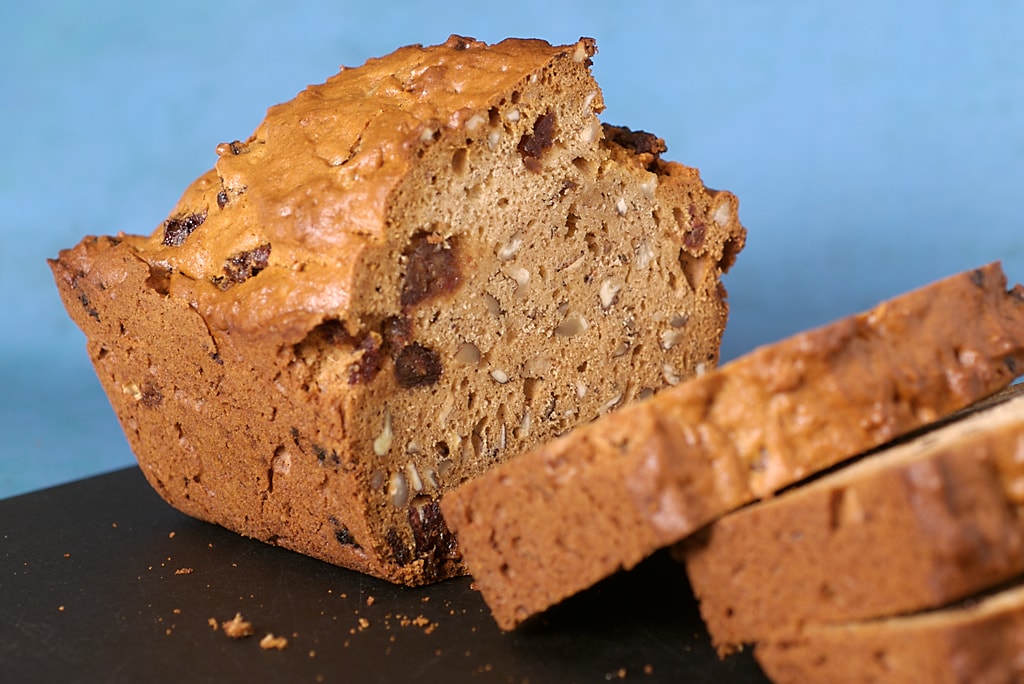 This bread is quite solid and sturdy, while still being chewy. The Kahlua flavor really comes through and is just lovely. If I were a coffee drinker, I imagine that I would adore a slice of this with a fresh hot cup.
If you want to push this tasty treat over the top, spread a little cream cheese on it. Even better, a little cream cheese mixed with pecans. You may just end up keeping this one for yourself this holiday season.
Kahlua Date Nut Bread
Yield: 1 standard 9"x 5" loaf
Prep Time:19 minutes
Cook Time:1 hour 10 minutes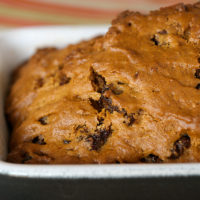 Ingredients:
1 cup chopped, pitted dates
1/2 cup Kahlua
2/3 cup firmly packed brown sugar
2 tablespoons unsalted butter, softened
1 large egg
2 cups sifted all-purpose flour
1 teaspoon baking soda
1 teaspoon salt
2/3 cup chopped pecans
Directions:
Preheat oven to 350°.
Combine dates and Kahlua. Set aside and let stand.
Beat sugar, butter, and egg together until creamy.
In a separate bowl, combine flour, baking soda, and salt. Alternate adding flour mixture and date mixture to the sugar mixture. Stir in pecans. Put batter in sprayed/greased loaf pan(s). Let batter stand in pan(s) for about 5 minutes.
Bake until done. For a regular loaf pan, bake 60 to 70 minutes. For medium loaf pans, bake 50 to 60 minutes. For small loaf pans, bake 45 to 50 minutes.