Kahlua Date Nut Bread is the quick bread recipe you didn't know you needed! The flavor of Kahlua is the perfect complement to sweet dates and chopped nuts, making a loaf worthy of holiday gifting.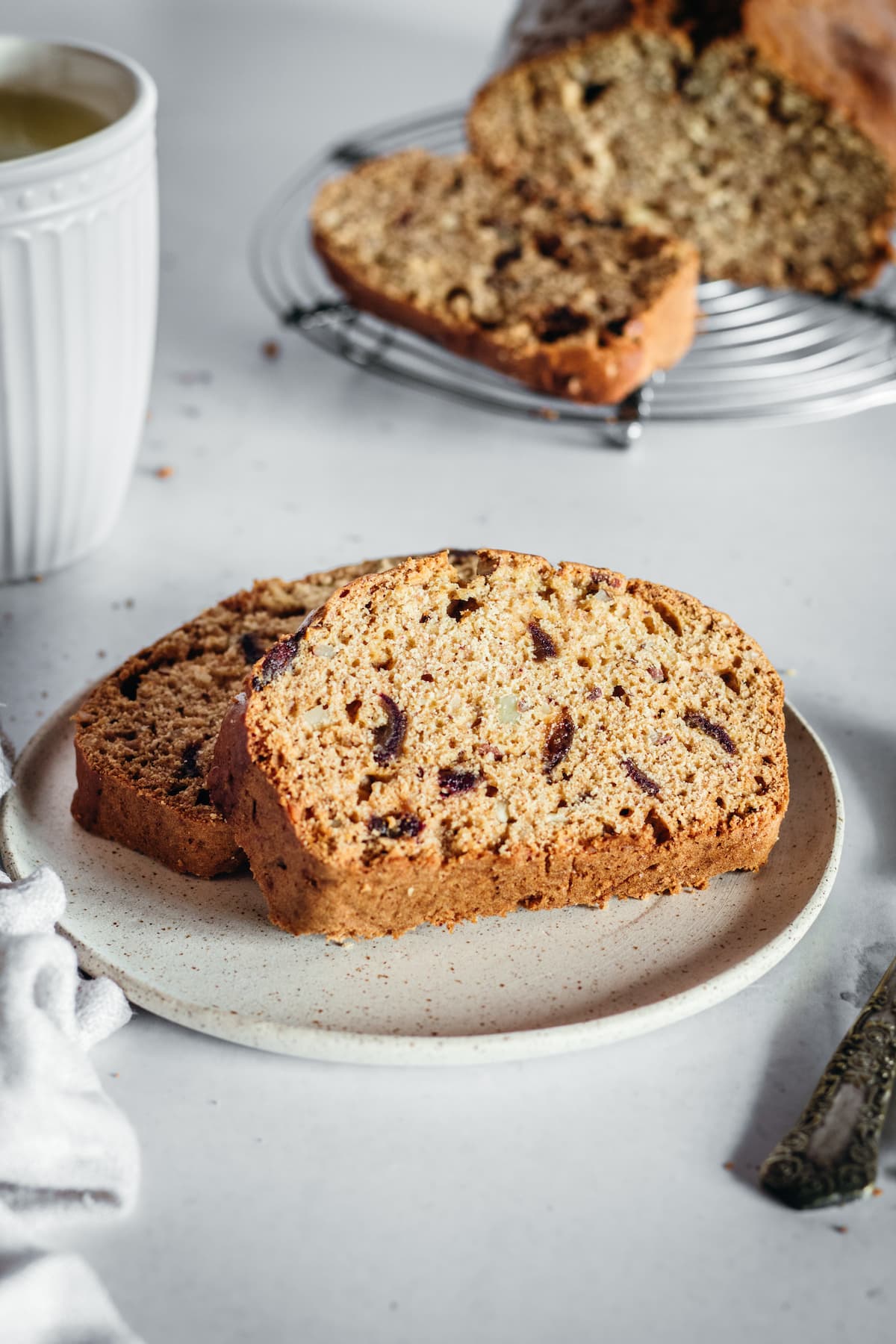 Perfectly Moist Kahlua Date Nut Bread
When you think holiday baking, you probably think cookies, but might I suggest mixing things up with some quick bread? It's easy to get cookie'd out after several weeks of indulging, but quick bread is the kind of sweet that goes from breakfast to brunch, snack to dessert. I love making a big batch of this Kahlua Date Nut Bread for holiday gifts because it's still festive, but a nice break from sugar cookies and peppermint.
Date nut bread is a popular variety of quick bread, but the Kahlua version takes it up a notch, with the Kahlua flavor coming though in each bite. The slices are quite solid and sturdy, with a satisfying amount of chewiness. It goes well with a cup of coffee, so if you're gifting these loaves for the holidays, you might want to consider making gift baskets with a bag of coffee beans and a cute themed mug.
What You'll Need
Here's what you'll need to pick up to make this recipe:
Dates
Kahlua – The Kahlua is what sets this recipe apart. I know some people don't like using alcohol in baking and cooking, and if that's true for you, I suggest making a traditional date nut loaf or my Hazelnut Date Bread rather than trying to adapt this recipe.
Warm water
All-purpose flour
Baking soda
Salt
Brown sugar – You can use either light or dark brown sugar; dark has a richer, more molasses-y flavor.
Unsalted butter – The butter should be left on the countertop for about half an hour to soften.
Egg – Take the egg out of the fridge at the same time as the butter so it can come to room temperature, too.
Chopped nuts – Pecans, hazelnuts, walnuts, or whatever you prefer or happen to have on hand!
How to Make Kahlua Date Nut Bread
Like most quick bread recipes, this one is fairly straightforward—and if you're making it for the holidays, you'll appreciate how easy it is compared to other holiday staples!
Prepare. Preheat oven to 350°F and grease a standard 9×5-inch loaf pan with butter or nonstick spray.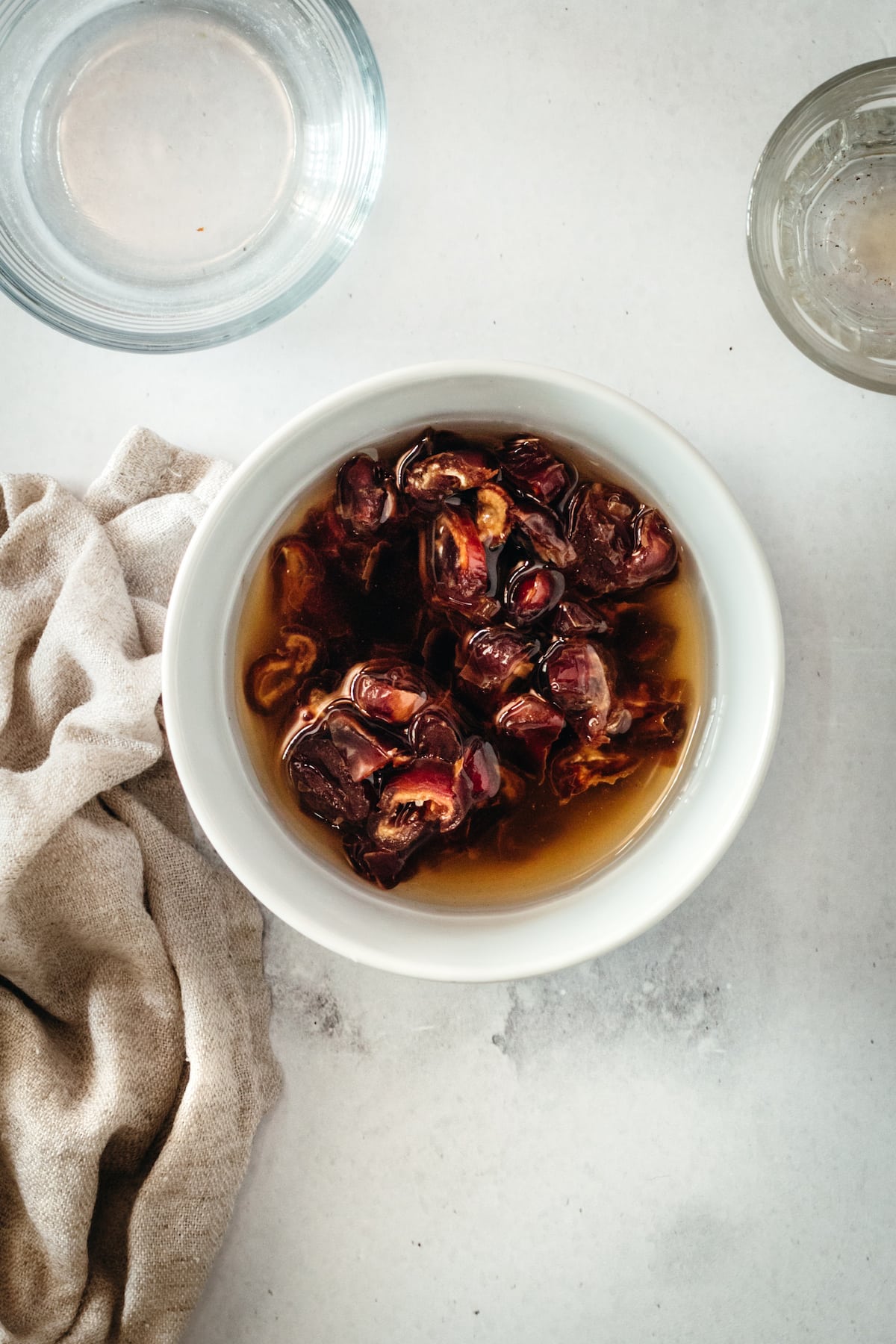 Soak the dates. Combine the dates, Kahlua, and water in a small bowl. Let the dates soak up the Kahlua while you work on the rest of the recipe.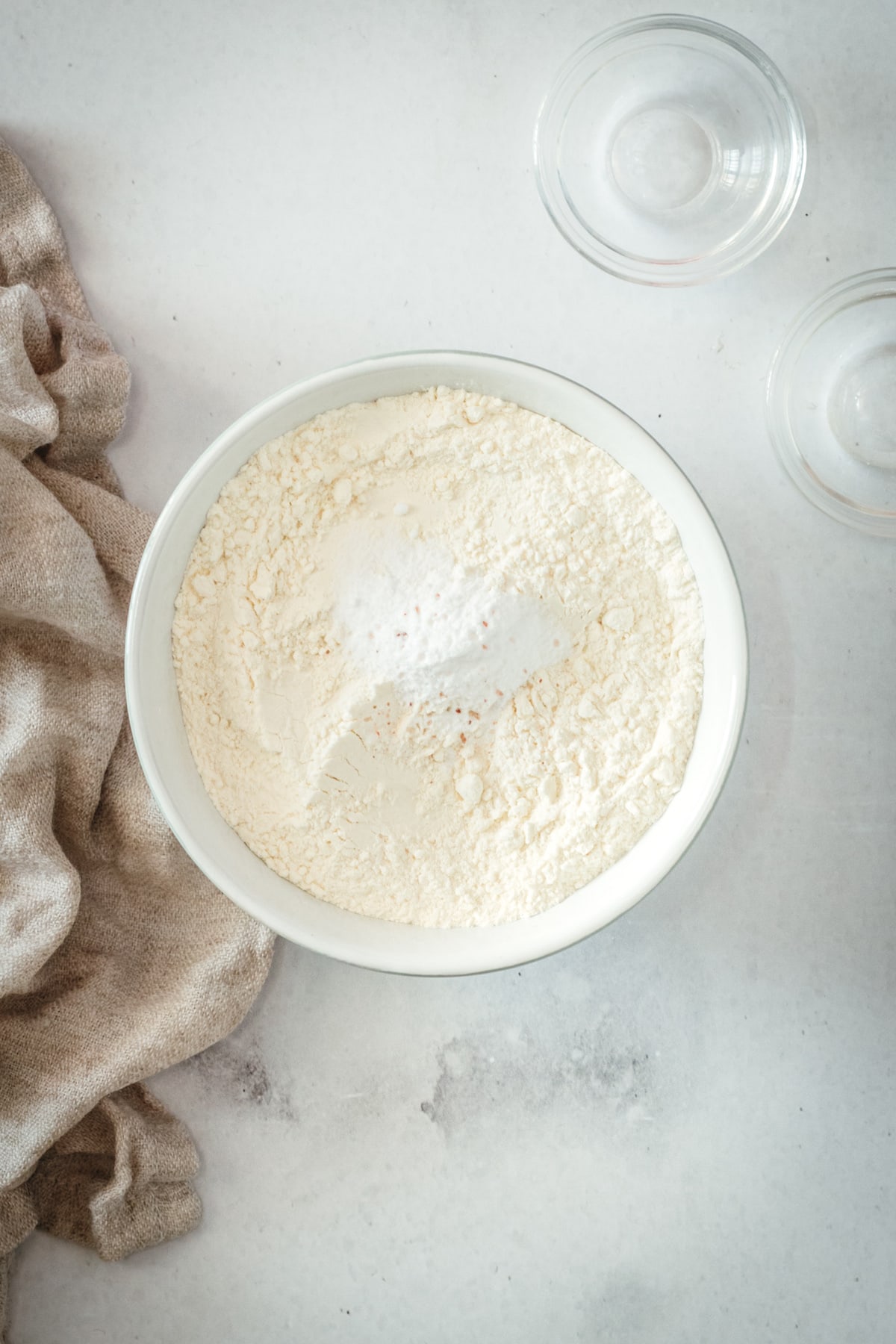 Mix dry ingredients. In a large bowl, whisk together the flour, baking soda, and salt. Set aside.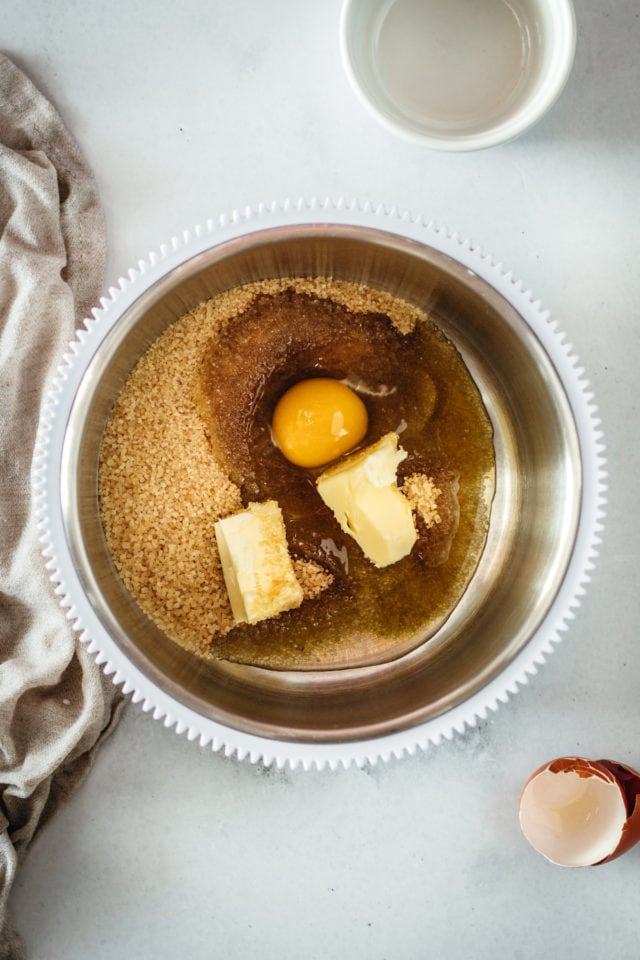 Cream the sugar, butter, and egg. In another mixing bowl, use an electric mixer on medium speed to beat the brown sugar, butter, and egg until smooth and creamy.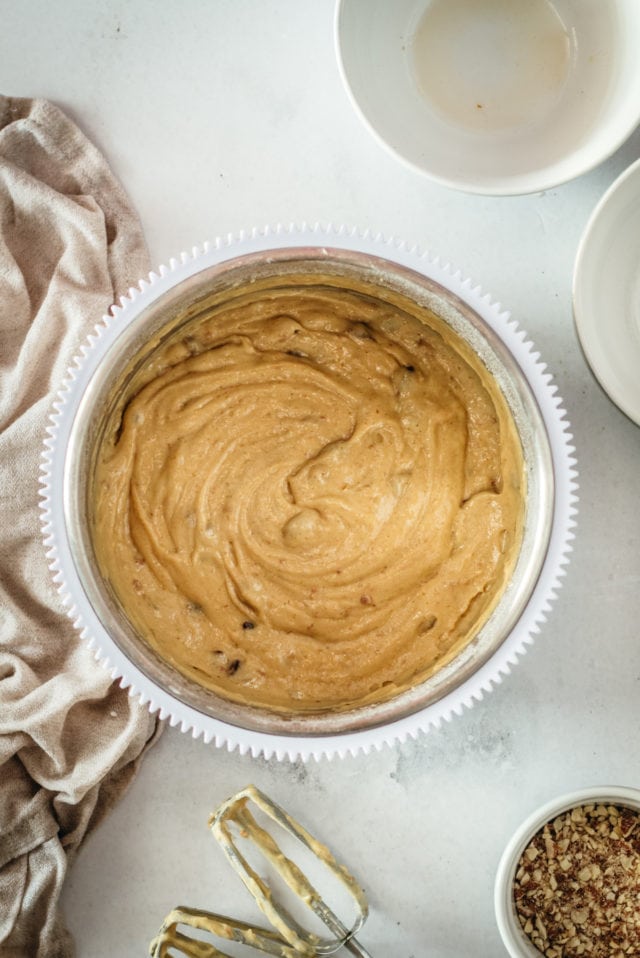 Combine wet and dry ingredients. Reduce the mixer speed to low, then alternate between adding the flour mixture and date mixture to the bowl with the wet ingredients. You should begin and end with the flour mixture. Fold in the nuts.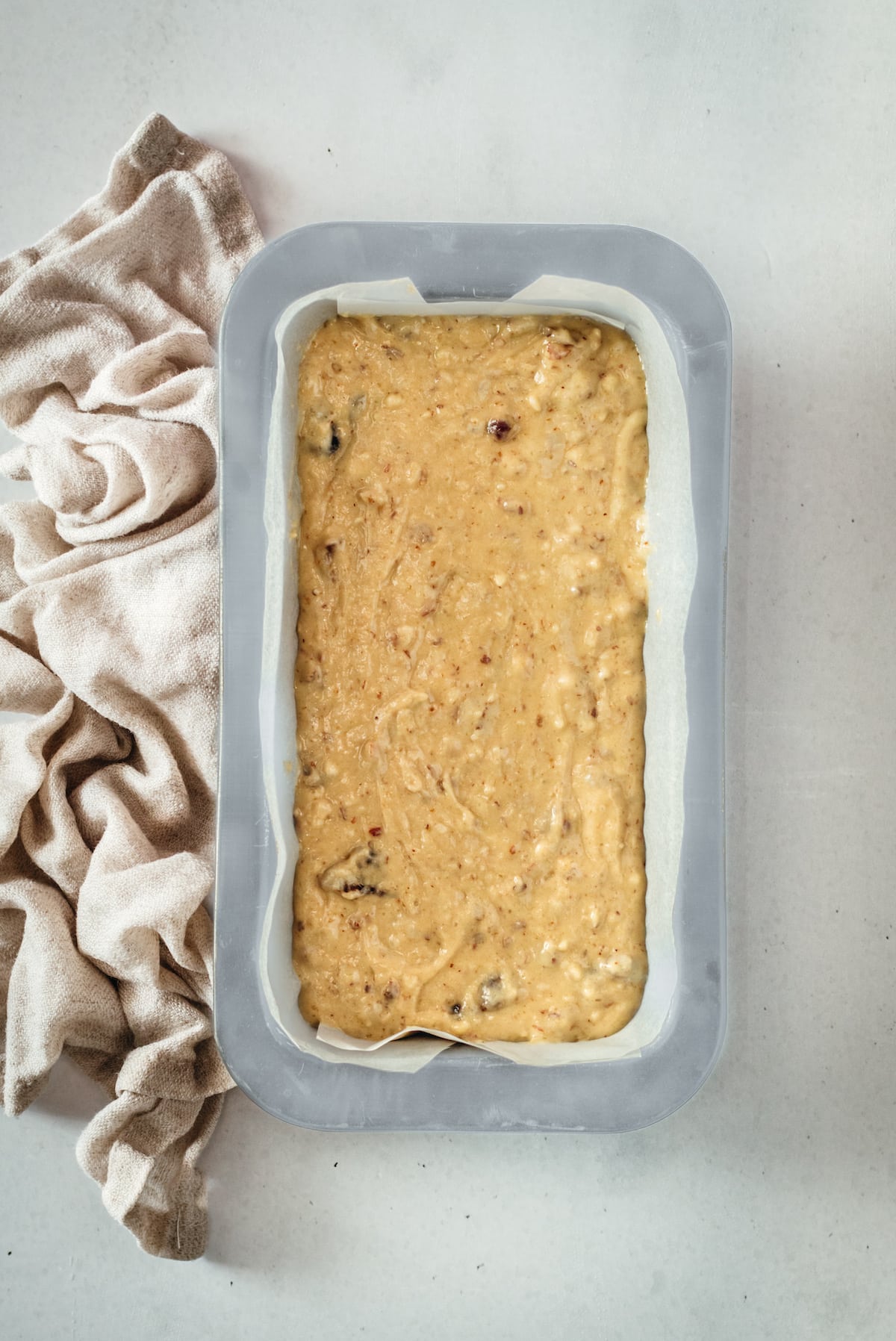 Bake. Pour the batter into the prepared pan and let it stand for about 5 minutes, then place it in the oven. Bake for 60 to 70 minutes, or until a toothpick inserted into the center comes out clean. Cool in the pan on a wire rack for 15 minutes, then carefully remove the bread from the pan and return it to the wire rack to finish cooling.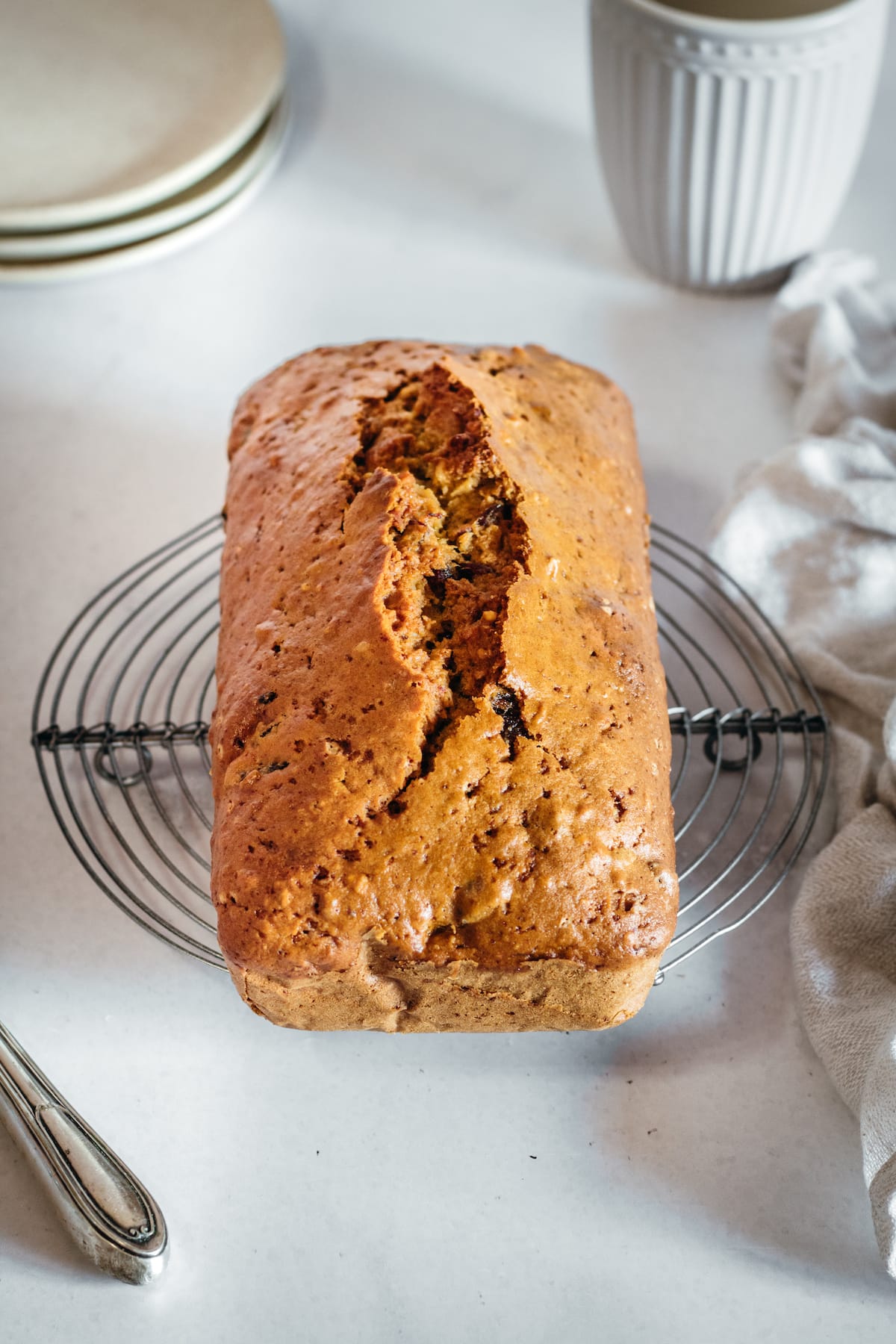 Tips for Success
Here are some tips and tricks I've picked up along the way for making this recipe.
Making different size loaves. If you'd like smaller loaves of bread, simply reduce the cooking time. Medium loaf pans will need to bake for 50 to 60 minutes, while small loaf pans will be done after 45 to 50 minutes.
About the dates. Dates can be pretty polarizing! If they're not your cup of tea, use raisins instead. You can skip chopping them.
Easy upgrades. If you want to push this tasty treat over the top, spread a little cream cheese frosting on it. Even better, a little cream cheese frosting mixed with pecans. (You can use the recipe from my Italian Cream Cake.)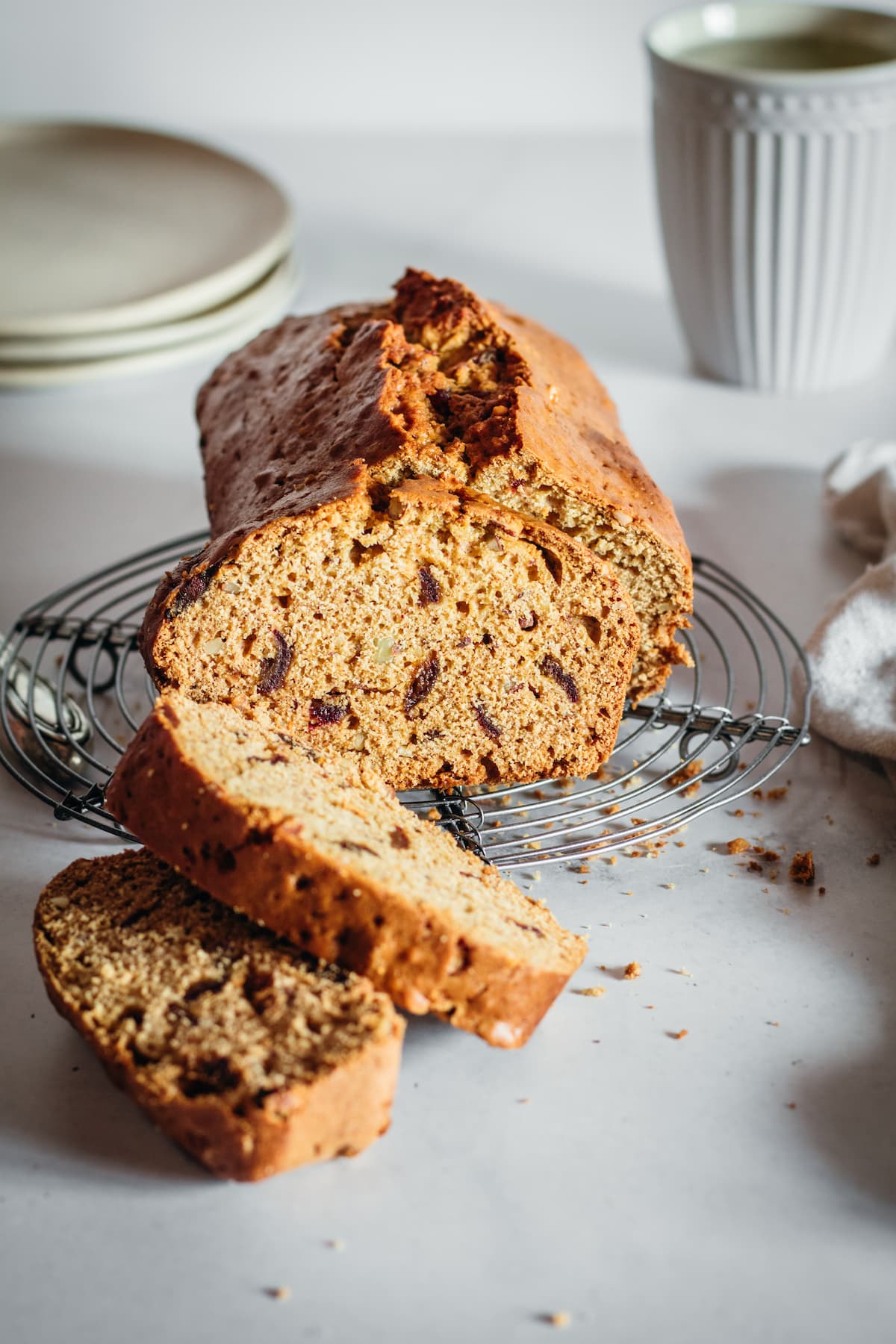 How to Store
Wrapped tightly in plastic, a loaf of date nut bread will last about 2 to 3 days at room temperature, or up to 5 days in the refrigerator. If you refrigerate it, I recommend letting it come to room temperature before serving.
Can This Recipe Be Frozen?
Like all quick breads, this recipe freezes well! Wrap it in plastic, then pop it in a freezer bag for maximum protection from freezer burn. Use the bread within 2 months; when you're ready to eat it, you can place it on the countertop to thaw.