Cranberry Cream Cheese Bread features lots of cranberries and nuts in a simple quick bread with a ribbon of cream cheese running through the center.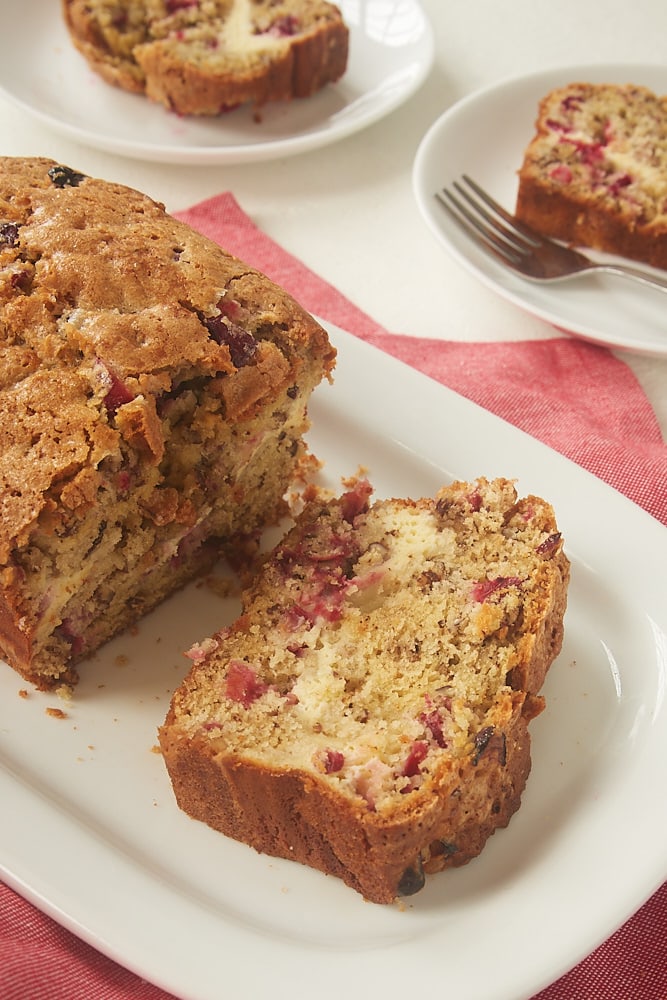 Cranberries are so briefly available every year that I tend to go a little cranberry crazy in my baking. An excess of fresh cranberries led me to bake this Cranberry Cream Cheese Bread.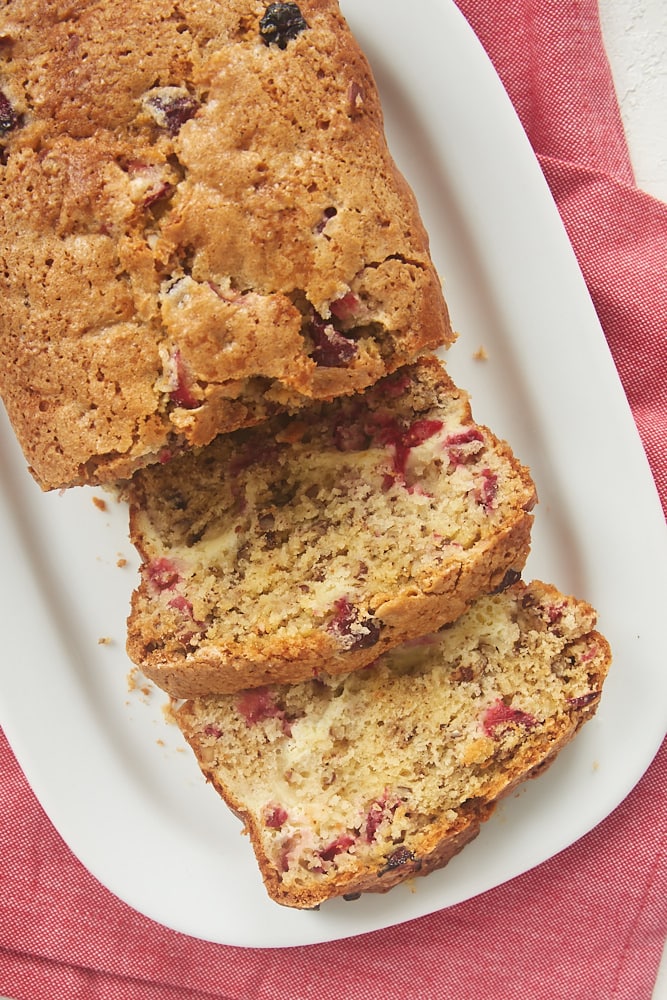 This wonderful quick bread is filled with cranberries and pecans, and it gets even better with a swirl of cream cheese running through the middle. The flavor combination is just fantastic. I'm fairly certain that this cranberry bread recipe has taken a lofty spot in my favorite quick breads ever.


This bread mixes in the usual quick bread way using the muffin method. That means that the wet ingredients are combined and added to the dry ingredients (plus the sugar). That makes it quick and easy to mix. The only extra step is making the cream cheese layer, but it is 100% worth those few extra minutes.
The cranberries in this bread get chopped before getting stirred into the batter. I usually bake with whole cranberries, but I think the smaller pieces work really well in this bread to spread out that cranberry flavor as much as possible.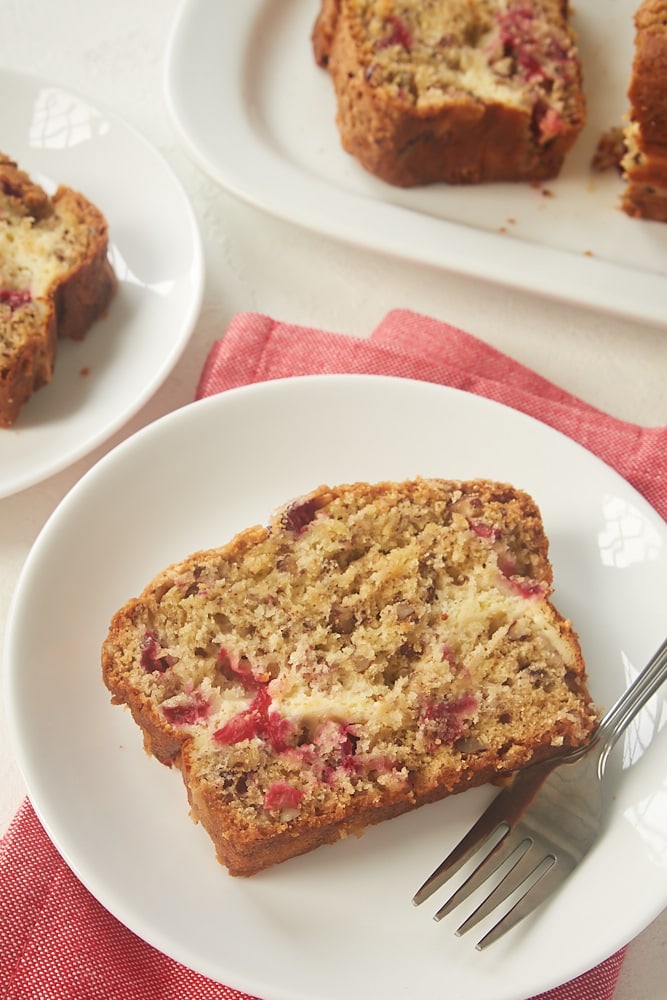 I didn't alter the original recipe very much, although I did opt to use orange juice instead of the suggested apple juice. Either will work, but I do love cranberries and oranges together. However, I sometimes find that the orange flavor can come a little too strong for my liking. Of course, we all have different taste preferences, so feel free to increase the orange juice by 1/4 cup if you like. It will make the batter a little wetter and not quite as thick, but it should give you a similar result.
I must say that this Cranberry Cream Cheese Bread is now one of my fall and winter go-to recipes. It's so great just for snacking, but it's also a terrific homemade gift for the holiday season. I hope you'll enjoy it as much as we do!
Find more quick bread recipes in the Recipe Index.
More Cranberry Recipes