Fresh Berry Tart is one of summer's favorite desserts. It's wonderfully delicious and such a beauty, too!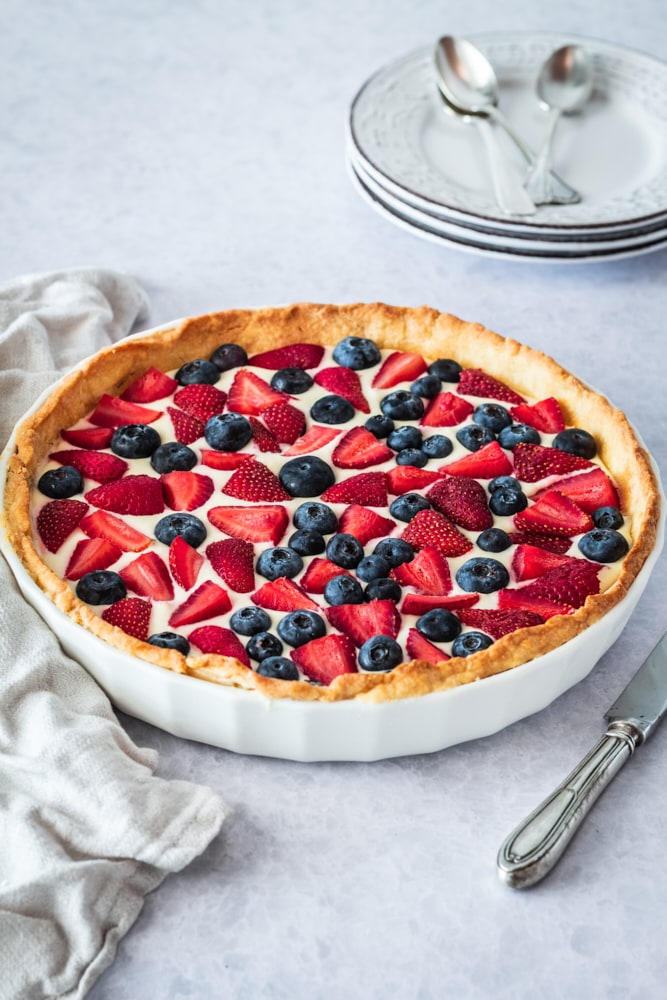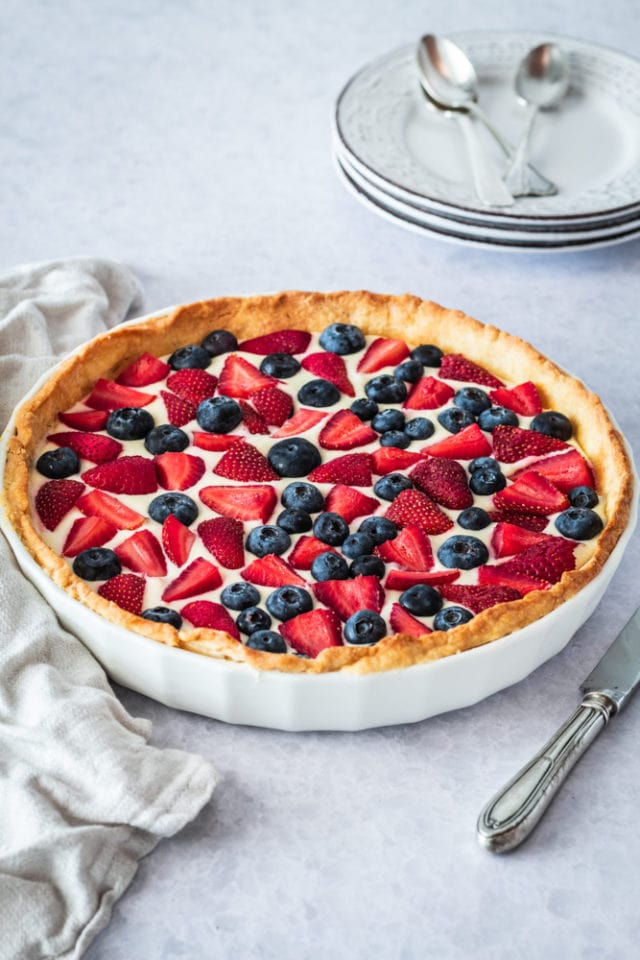 Fresh Berry Tart
The list of things I like about summer is pretty short compared to fall and winter, but there are a couple of standouts on that list. And among the top few are fresh berries.
Tarts like this Fresh Berry Tart just aren't the same in any other season. All those berries piled on top of a lovely, cool pastry cream…. And all that on top of sweet crust…. Yeah, this is one of summer's best desserts.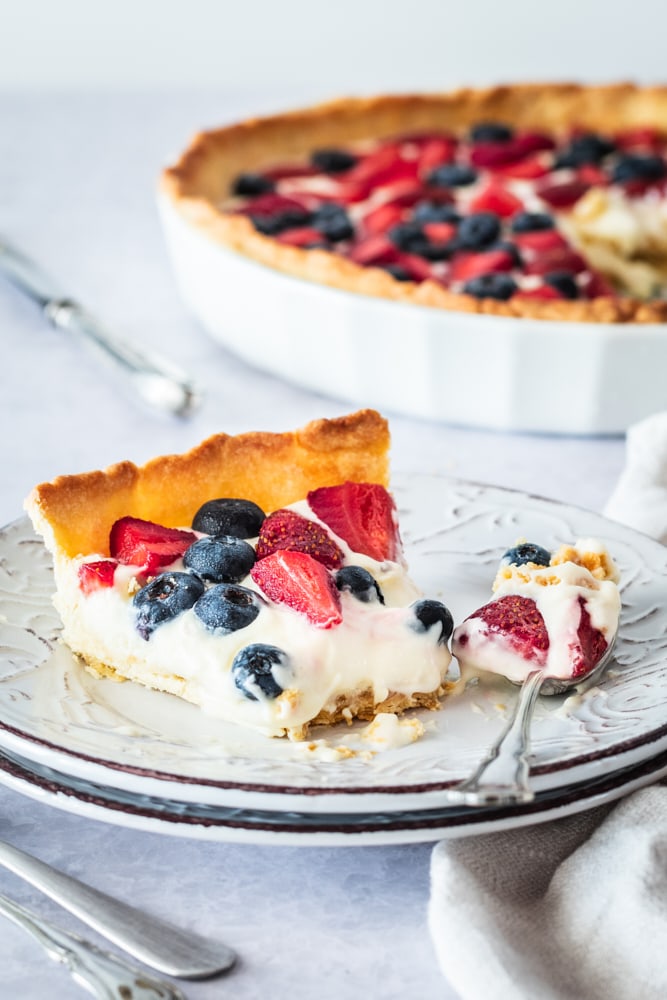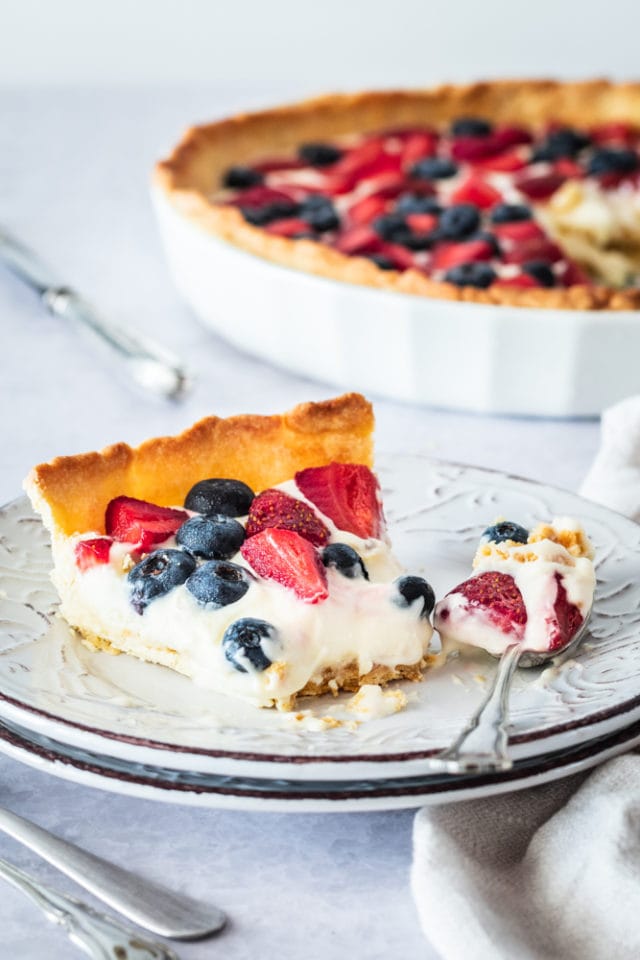 This is a bit unlike my usual recipe offerings. It is a bit more involved, although I wouldn't classify it as difficult. Each step is simple, but it can be time consuming. Just plan ahead and make this beauty in stages, and you'll be set.
Any berries can be used on the tart. The one you see here was made with strawberries and blueberries. I've also made it with raspberries and blackberries. Use any variety you like based on your preferences or what looks freshest. You can change the berries as the season progresses or as your tastes demand.
Tips for Success
Measure accurately. Use a kitchen scale to measure by weight when possible. Otherwise, use the spoon and sweep method.
Don't have superfine sugar? You can make your own. The finer grain of superfine sugar will mix nicely into the butter in the crust.
A food processor is your friend. But you can make this crust by hand if you don't have one. It can be a bit of a challenge to get it mixed, but it's certainly doable.
Need a half and half substitute? See my Half and Half Substitutes for some easy solutions.
Add as much whipped cream as you like. You can vary the consistency of the filling by changing the amount of whipped cream. Keep in mind that you'll get about double the volume of heavy cream when you whip it.
Spread out the work. Both the crust and the filling can be made in advance, so it can be helpful to spread out making this tart over a couple of days to make it less labor-intensive.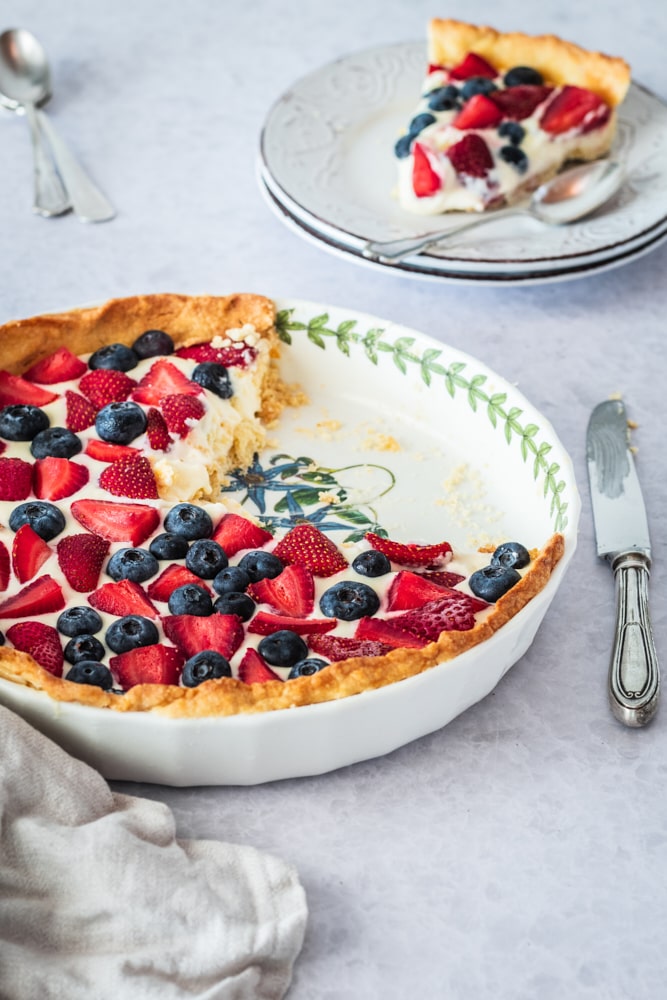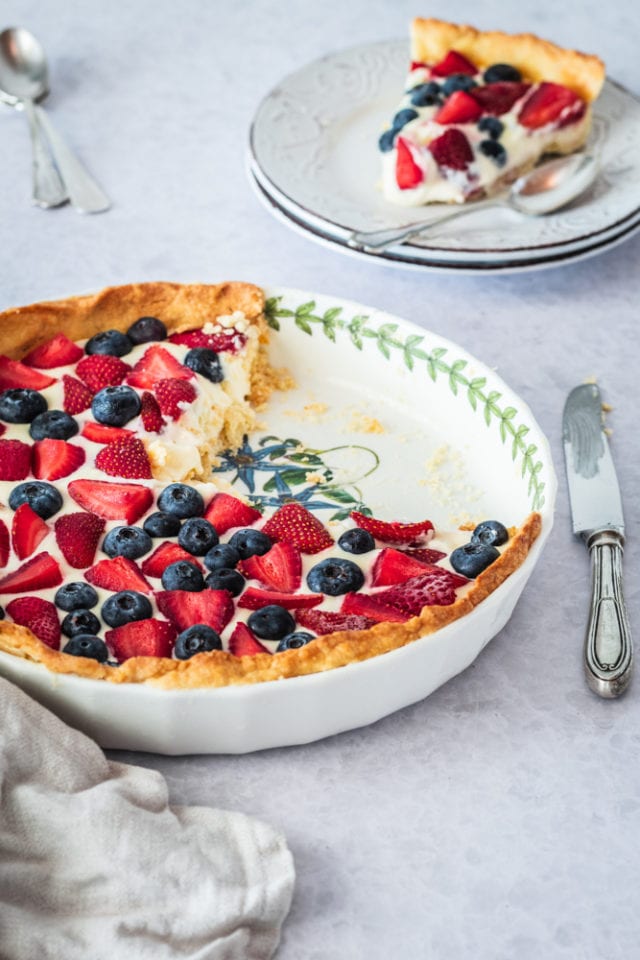 Summer practically begs for this Fresh Berry Tart. While it's a bit more work than many of my favorite recipes, it's still a lovely celebration of simplicity. A simple crust. A simple pastry filling. And a simple topping of fresh berries. It's simply delicious!
Find more pie and tart recipes in the Recipe Index.
More Fruit Pies and Tart