June 3, 2008
Fresh Berry Tart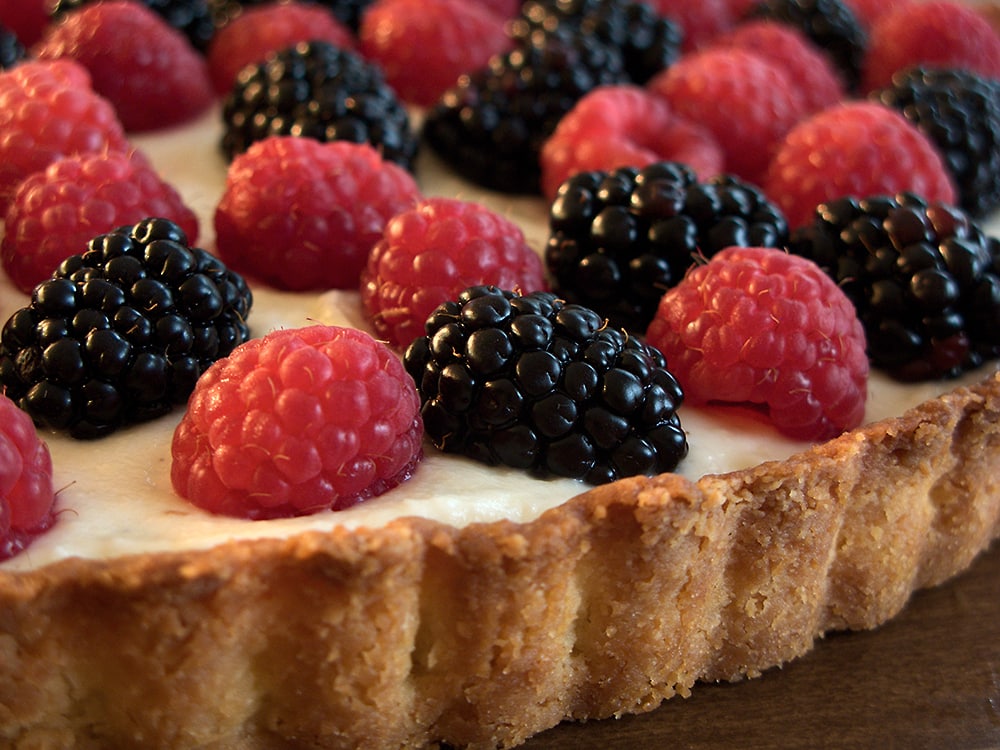 I do not like summer. Really, what's all the fuss? It's just hot, and I don't like being hot. Of course, if I lived somewhere other than the South, I might feel differently. Here, our summer seems to last half of the year.
I don't mean to be start out being so negative, but all of my summer-related whining does have a point. There are a couple of things that I like about summer. Well, now that I think about it, there may just be one: fresh berries.

Tarts like this just aren't the same in any other season. All those berries piled on top of a lovely, cool pastry cream. And all that on top of sweet cookie crust.
This is a bit unlike my usual recipe offerings. It is a bit more involved, although I wouldn't classify it as difficult. Quinn and I teamed up on this one, and that made the process much easier.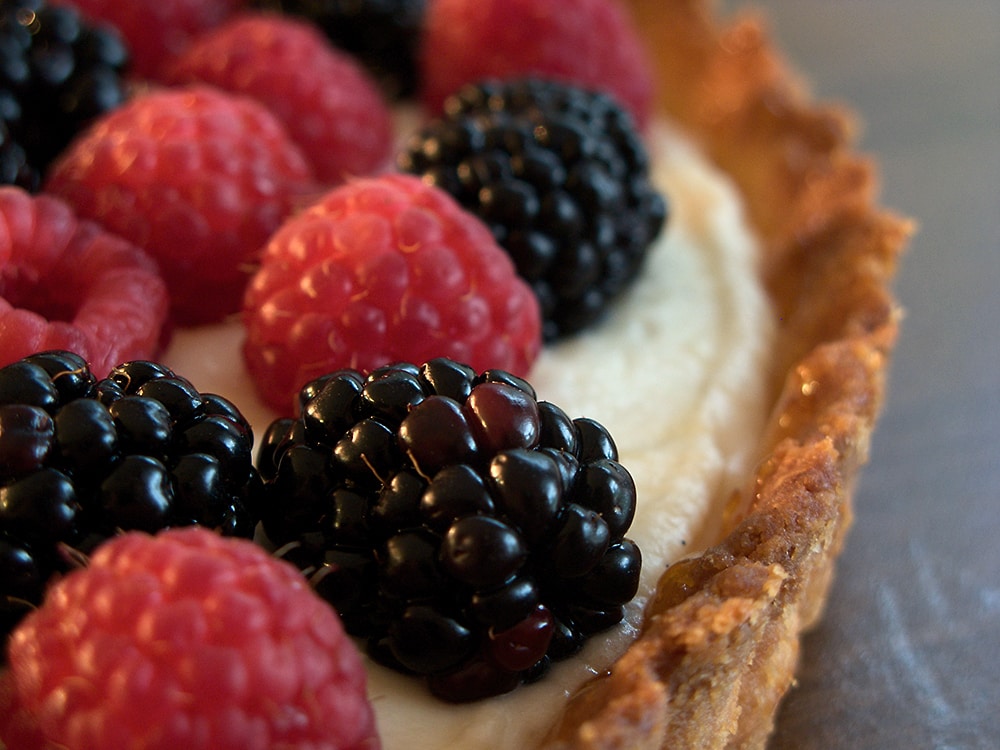 Any berries can be used on the tart. We chose raspberries and blackberries because they were the freshest, prettiest ones we could find. This is the cover recipe for The Pie and Pastry Bible. That tart is covered with a much bigger variety of berries. I like the adaptability of recipes like this. You can change the berries as the season progresses or as your tastes demand.
By the way, normally I would proudly display a photo of a slice of this tart. But, as it was consumed fairly quickly, all we have are photos of an intact tart taken right before it was served. Hopefully, you will enjoy them anyway.
This post contains affiliate links.