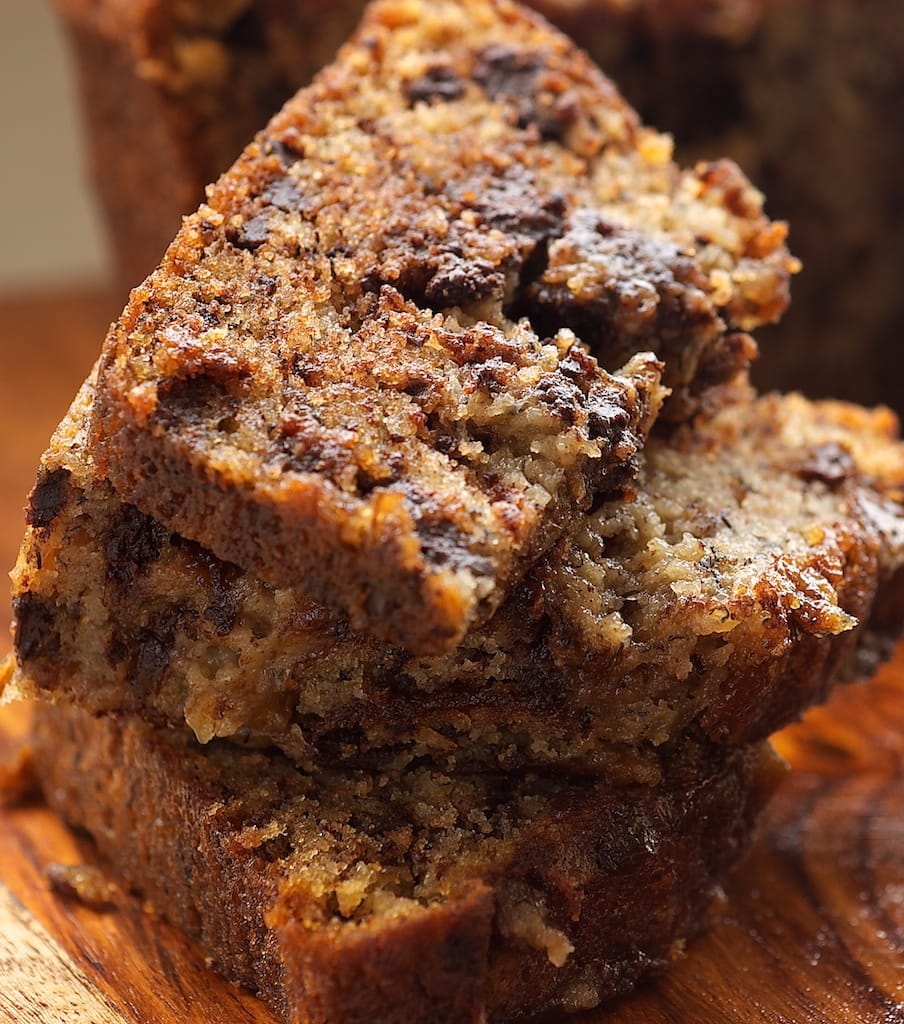 Ah, banana bread. I feel bad for it sometimes. As much as I like it, it's usually an afterthought. I never plan to make it. It's only when I spot overripe bananas that I start contemplating what to bake with them.
For a little variety this time around, I went with the banana-chocolate combo. This bread is quite generous in the chocolate department.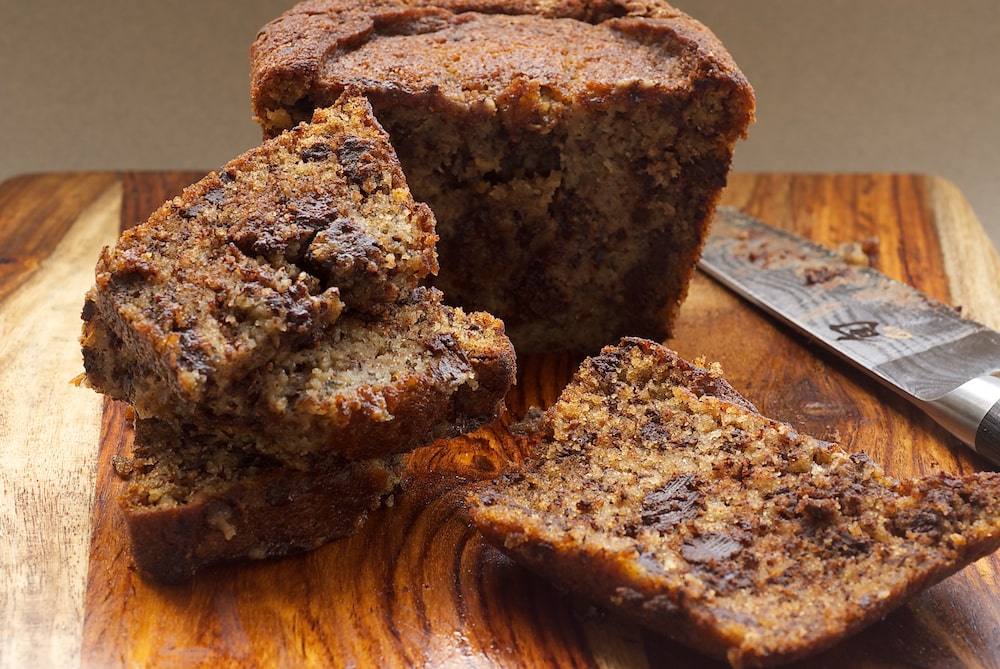 While you can certainly use chocolate chips, I went with the recipe's suggestion of chopping chocolate. This gives you varying pieces of chocolate, including little thin slivers. The result is lots and lots of chocolate ribboned throughout the bread and more than plenty in every bite.
This bread bakes up nice and tall. Be sure your loaf pan is nice and tall, too, to avoid heartbreak. Another word of caution: It can be a bit tricky to test for doneness with all that chocolate. You may need to test it in more than one spot near the center to make sure it's thoroughly baked.