August 22, 2012
Chocolate Chunk Banana Bread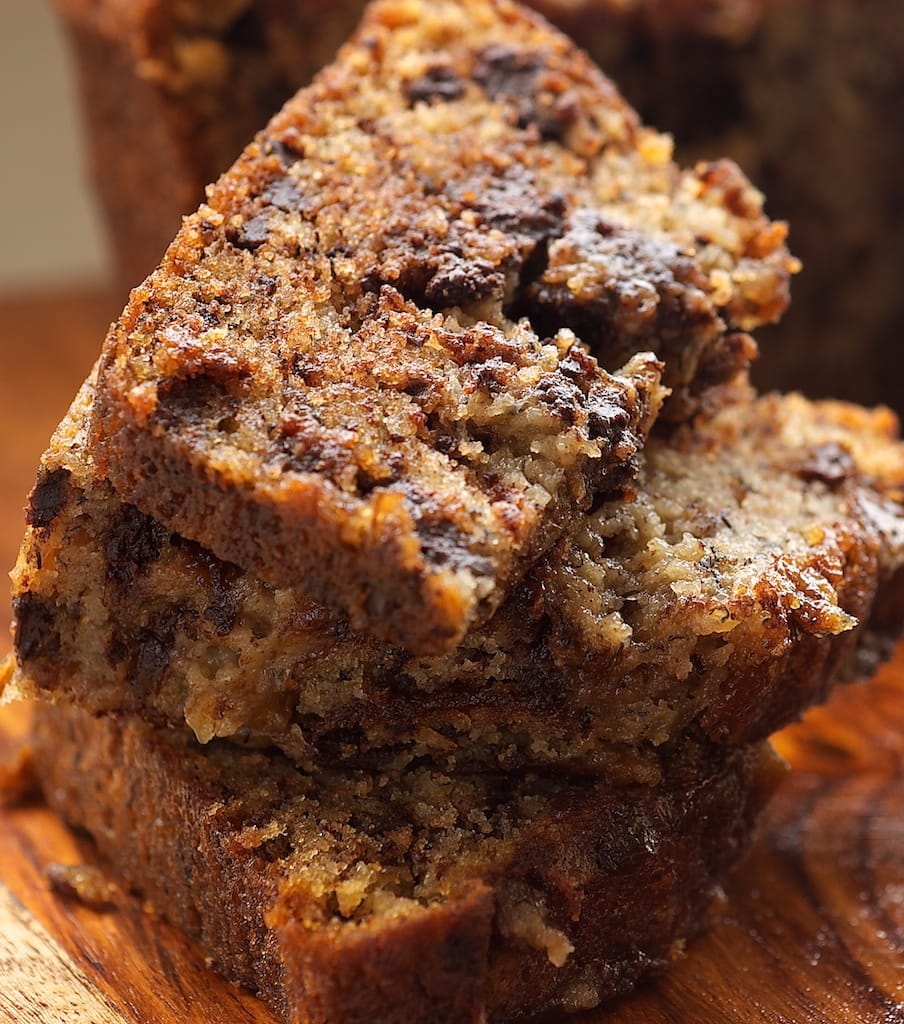 Ah, banana bread. I feel bad for it sometimes. As much as I like it, it's usually an afterthought. I never plan to make it. It's only when I spot overripe bananas that I start contemplating what to bake with them.
For a little variety this time around, I went with the banana-chocolate combo. This bread is quite generous in the chocolate department.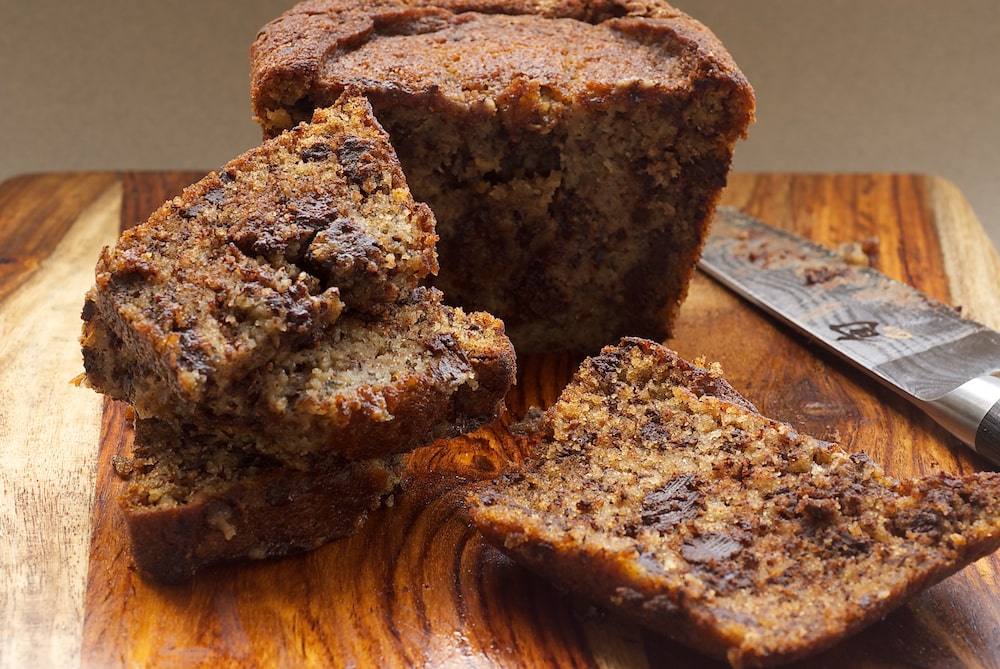 While you can certainly use chocolate chips, I went with the recipe's suggestion of chopping chocolate. This gives you varying pieces of chocolate, including little thin slivers. The result is lots and lots of chocolate ribboned throughout the bread and more than plenty in every bite.
This bread bakes up nice and tall. Be sure your loaf pan is nice and tall, too, to avoid heartbreak. Another word of caution: It can be a bit tricky to test for doneness with all that chocolate. You may need to test it in more than one spot near the center to make sure it's thoroughly baked.
Chocolate Chunk Banana Bread
Prep Time:20 minutes
Cook Time:60 minutes
Add a little dark chocolate to your next banana bread with Chocolate Chunk Banana Bread.
Ingredients:
1 & 2/3 cups all-purpose flour
1 teaspoon baking soda
1/2 teaspoon salt
1/2 cup unsalted butter, softened
1 & 1/4 cup granulated sugar
2 large eggs
1 & 1/2 cups mashed overripe bananas (about 3-4 bananas)
2 tablespoons sour cream
1 teaspoon vanilla extract
6 ounces bittersweet chocolate, chopped
Directions:
Preheat oven to 350°. Generously grease a 9″x 5″ loaf pan.
Whisk together flour, baking soda, and salt. Set aside.
Using an electric mixer on medium speed, beat butter and sugar until light and fluffy. Add eggs, one at a time, mixing well after each addition. Add bananas, sour cream, and vanilla, and continue beating until combined.
Gradually add flour mixture, mixing just until combined. Stir in chocolate.
Transfer batter to prepared pan. Bake 50-60 minutes, or until a pick inserted into the center comes out clean.
Cool in pan for about 10 minutes. Then, transfer bread to wire rack to cool completely.