Pineapple Zucchini Bread is a summer baking must! This wonderfully flavorful bread is nothing short of irresistible!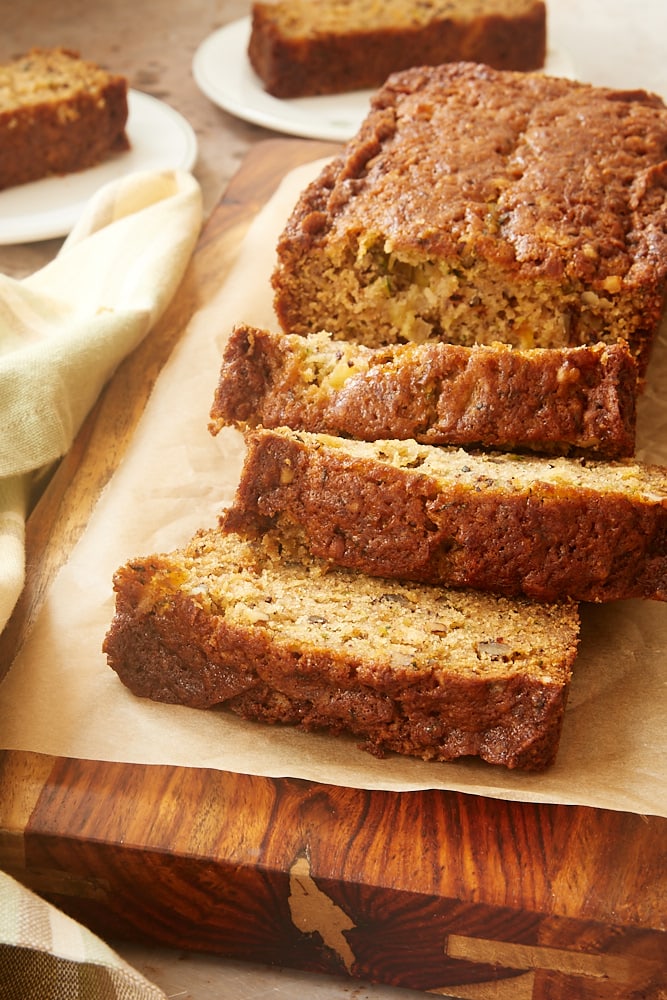 Pineapple Zucchini Bread
It's that time of year when there's an abundance of zucchini pretty much everywhere you look. We eat quite a bit of zucchini but usually as part of dinner. But even if you don't like zucchini, it's hard not to like this wonderfully flavorful bread.

This Pineapple Zucchini Bread is based on my mother's recipe that I'm sure she got from someone else who probably also got it from someone else. Her recipe box was filled with wonderful shared recipes like this one.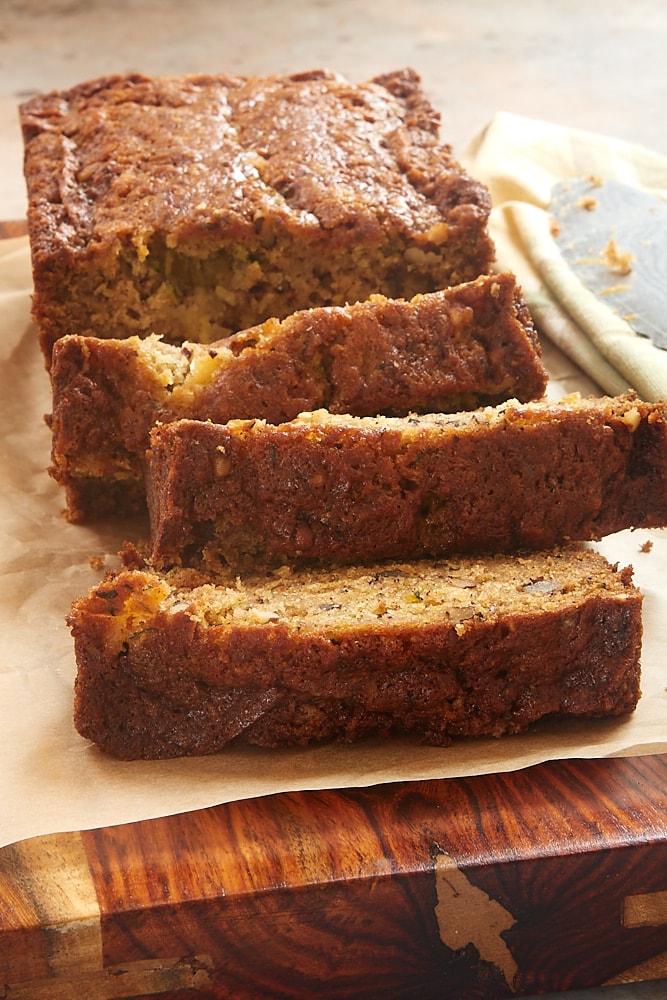 I only make a few adjustments to her version, adding brown sugar, a little more cinnamon, and some different nuts. But there's no way I'm baking this bread without the pineapple. To be honest, my younger self always assumed all zucchini bread had pineapple in it, but I've learned that isn't the case. But I do highly recommend it. It adds a little sweetness and gives the bread a richer flavor. It's not a heavy flavor, though. In fact, you might not be able to single it out if you didn't know it was there.
This recipe makes two loaves so you can share one and keep one all to yourself. Or wrap one and put it in the freezer to enjoy later. Remember, if you want to make muffins instead of loaves, read my tips here.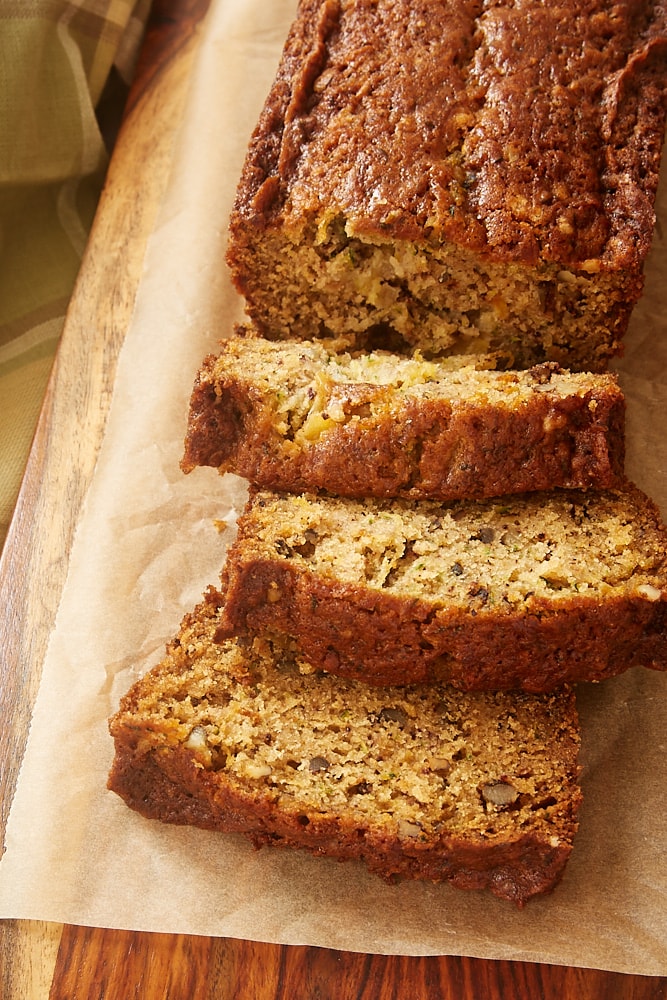 Tips for Success
Measure accurately. Use a kitchen scale to measure by weight if possible. Otherwise, use the spoon and sweep method, and be careful to measure all ingredients accurately.
Peel or don't peel the zucchini. Prep will be much easier if you don't peel the zucchini, but it's a matter of personal preference.
Don't over-mix the batter. Stir just until mixed. You can even leave a few streaks of flour in the batter. They'll disappear as the bread bakes. For more about this method of mixing, see The Muffin Method.
Don't worry when the batter doesn't fill your pans very high. The bread will rise quite a bit as it bakes.
Divide the batter evenly between pans. You can use a scale to be really precise, or use a scoop to divide the batter by alternating scoops between the two pans.
This sweet, nutty, spiced Pineapple Zucchini Bread is great for, well… To be honest, I happily welcome a slice anytime of day. Morning, afternoon, or evening. Warm or at room temperature. It's all good. It's the perfect way to make use of your summer zucchini bounty!
Find more quick bread recipes in the Recipe Index.
More Summer Quick Breads