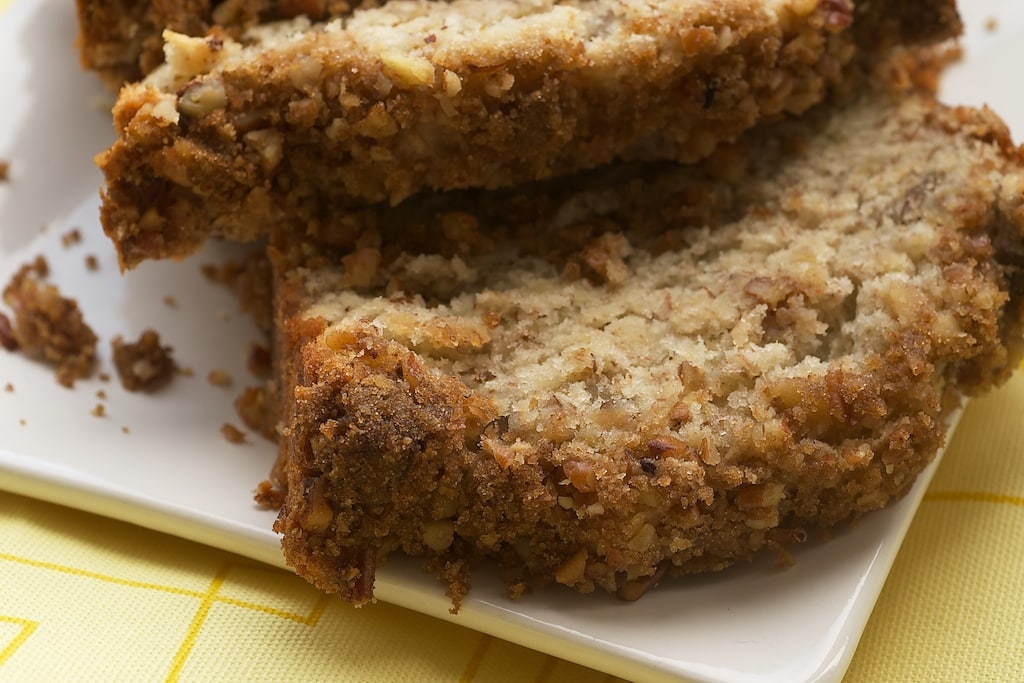 The sight of over-ripe bananas on my kitchen counter always makes me want to make banana bread. Sadly, I don't always follow through with it. In those cases, it is most definitely not the thought that counts.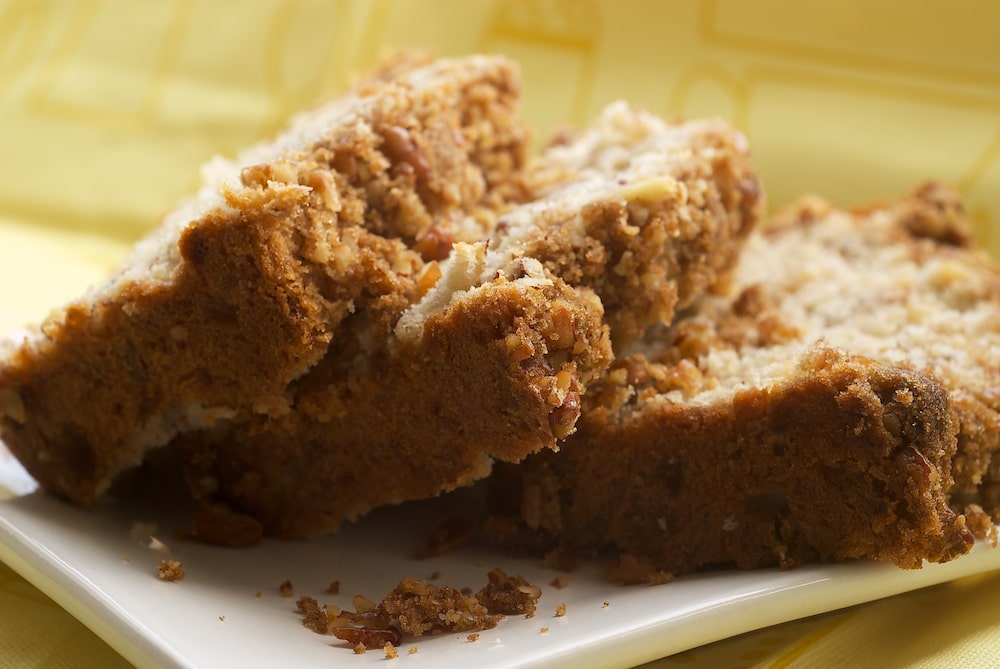 Recently, however, I decided enough was enough and ventured into the kitchen with this recipe in hand. I have a tremendous weak spot for cream cheese, and the thought of adding it to banana bread was more than enough to motivate me.


I think it may be safe to say that this is my favorite banana bread that I've ever made. Maybe it's the cream cheese. Maybe it's the cinnamon crumb topping. Either way, it is even better than I had hoped.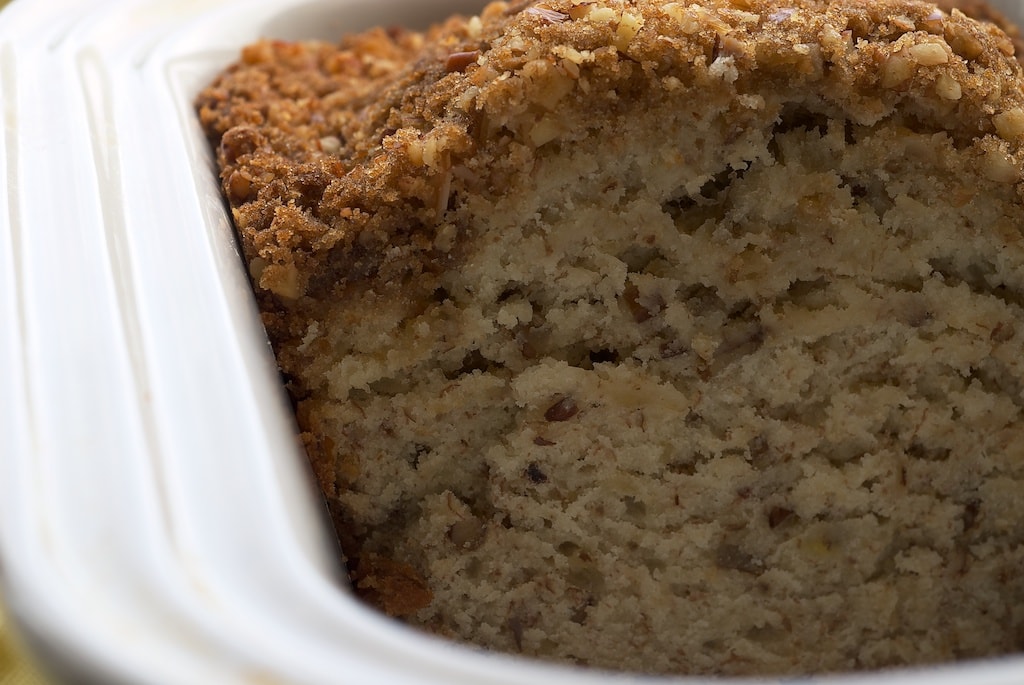 This recipe makes two loaves, so I sent Quinn off to work with one in tow to share with his co-workers. I got word of its disappearance within the first couple of hours. And, I'm glad to say I was not alone in the proclaiming of this as the best banana bread ever!