June 26, 2007
Banana Nut Muffins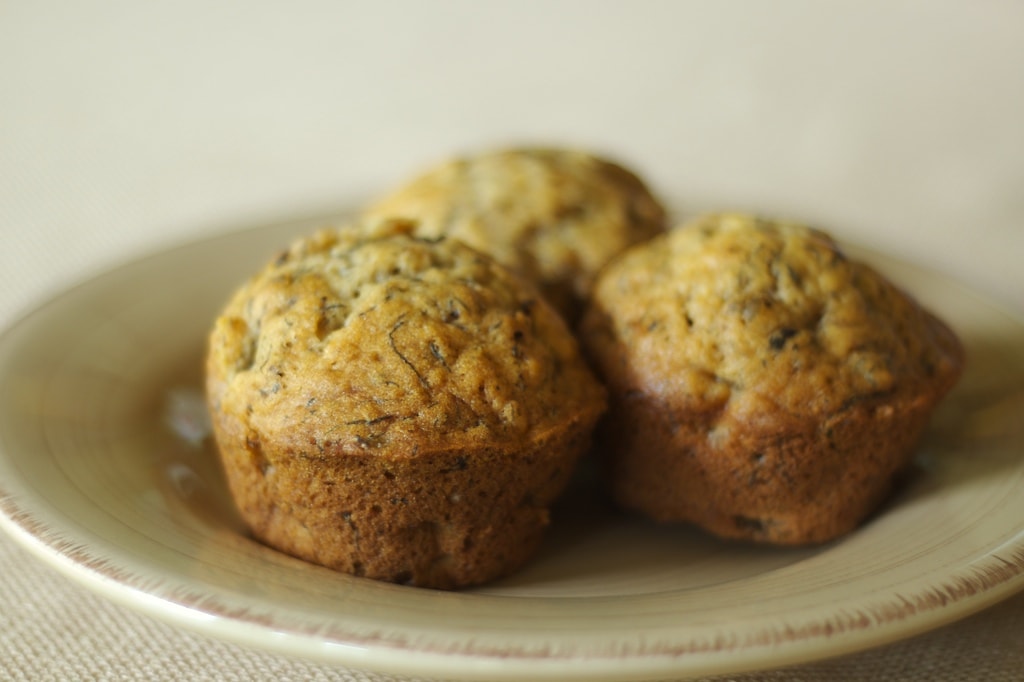 My friend Tonya sent this recipe to me ages ago, and I put it in my embarrassingly enormous and ever-growing "to try" collection. One obstacle that has detained me in making these muffins is finding spelt flour in my area. I finally resigned myself to ordering some from King Arthur. That usually gets me in trouble, as I find I can't just order the thing I need from them. So, then I end up with a huge box of stuff and the solitary thing I needed ends up costing five times as much. I'm sure some of you can relate.
This was my first time using spelt flour, so I did a little research. Spelt is a grain that has been around for ages. It's even mentioned in the Old Testament. Although spelt is in the same general family as wheat, it has more protein, fat, and fiber than wheat. It has a bit of a nutty flavor, which makes for a good combination with the nuts in this recipe.

The recipe also has another less used ingredient, at least in my kitchen. Turbinado sugar is an unrefined sugar. The sugar cane juice is not removed from it, making it different than white sugar. Brown sugar may be substituted, although it's usually not hard to find. A popular brand is Sugar in the Raw.
I know you're probably thinking that the world really doesn't need another banana nut bread recipe, but these muffins turned out wonderfully. Plus, the ingredients are a little different to keep things interesting. Even my husband Quinn liked them, and he usually doesn't care for banana nut muffins. So, my friends, go in search of some spelt flour and turbinado sugar, and give these a try.
Banana Nut Muffins
Prep Time:15 minutes
Cook Time:22 minutes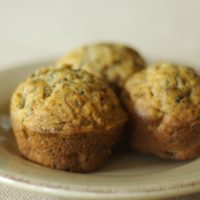 Ingredients:
2 cups spelt flour
1 teaspoon salt
2 teaspoons baking soda
2/3 cup canola oil
1 cup turbinado sugar
1 & 1/2 cups ripe mashed banana
3 large eggs, beaten
1/2 cup chopped nuts
Directions:
Preheat oven to 350°. Spray/grease muffin pans.
Combine flour, salt, and baking soda in a small bowl and set aside.
In a separate bowl, combine oil, sugar, banana, and eggs. Add the flour mixture to the wet mixture, making sure not to overmix. Stir in nuts.
Fill muffins pans about 3/4 full. Bake for 20-22 minutes or until done.