Taking a few minutes to brown the butter for this Brown Butter Banana Bread takes it from great to amazing!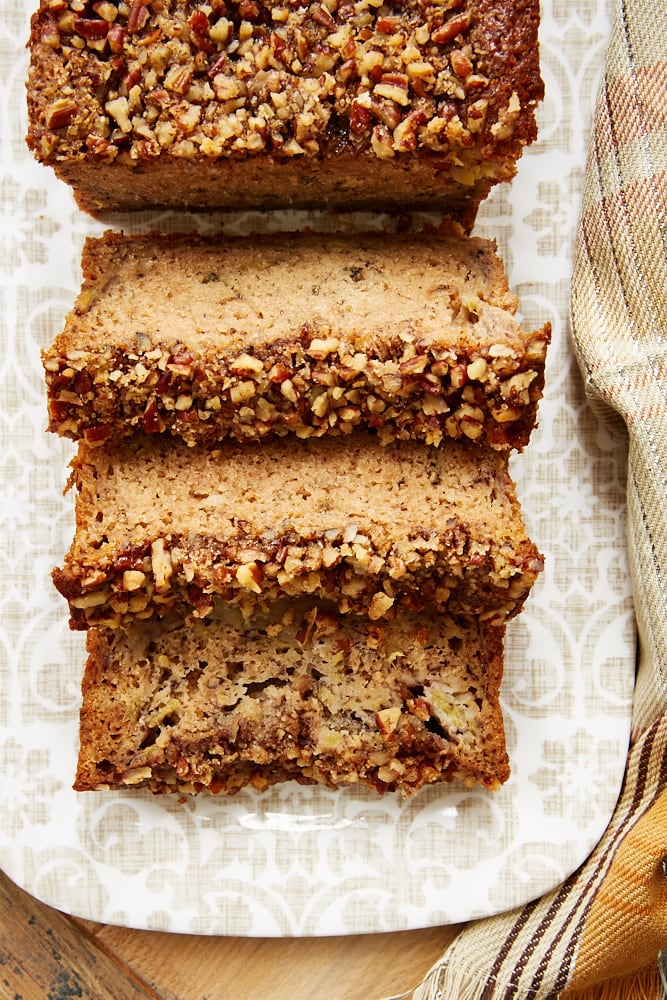 One of baking's simple pleasures, at least for me, is banana bread. There's just something about homemade banana bread that I find irresistible and comforting.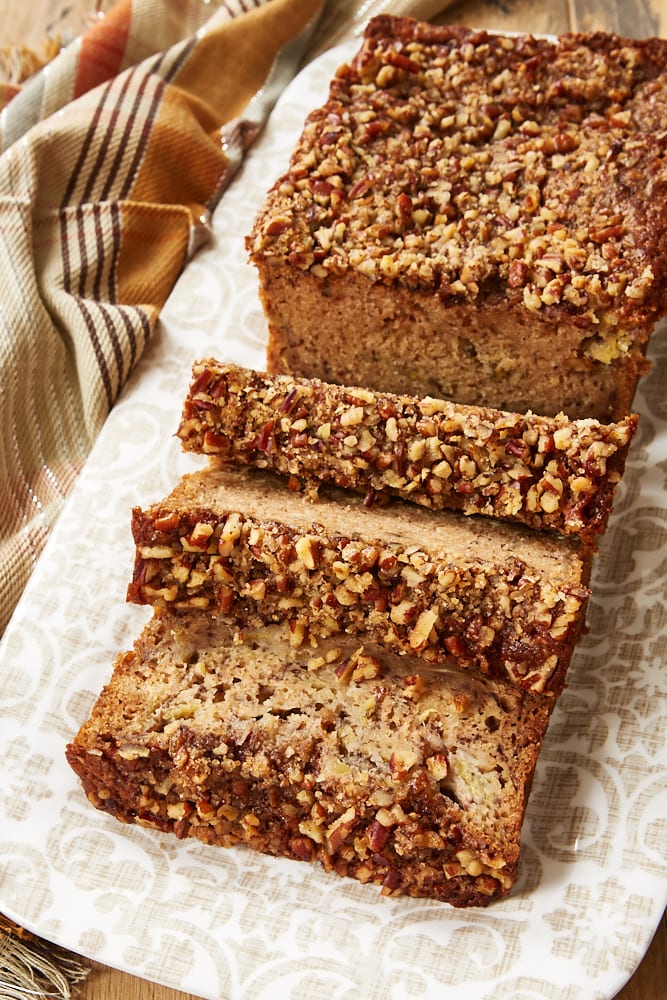 I'm always trying to think of a new twist on banana bread, and I'm a big fan of this Brown Butter Banana Bread. It's really just a simple banana bread with one equally simple twist that gives it a richer flavor. As the title says, there's brown butter involved here, which is always something that piques my interest.


Just that one little tweak really makes this banana bread something special. If you've never browned butter, it really is amazingly simple. All you need is a small saucepan and some butter. As the butter cooks on the stovetop, a lot of the water is lost so the buttery flavor becomes more concentrated. The milk solids left behind start to caramelize, as evidenced by little brown specks in the butter.
Want to make muffins instead of a loaf? See my tips for How to Convert Muffins to Bread!
The only caution I give is that you need to keep an eye on the butter. It can go from perfectly brown to burned fairly quickly. Once you start seeing browned bits, be ready to remove the pan from the heat soon. Because of that visual cue, it's best to avoid using a dark pan so the color change is clear. You'll also notice the nutty smell that signals that your butter is nicely browned.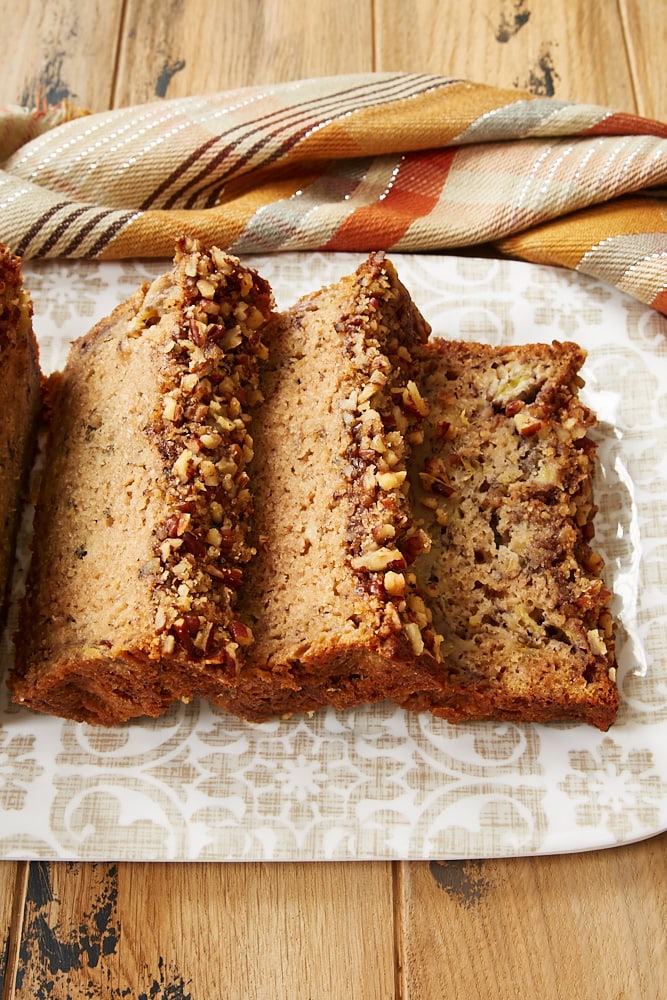 The topping for this bread is also in keeping with the simplicity of this bread. It's just a combination of chopped nuts and coarse sugar that's sprinkled on top of the batter before baking. As the bread bakes, the nuts get toasty and a little caramelized from the sugar. I think it's just the thing to top off this bread. If you're not a fan of nuts or just want a simpler bread, you can, of course, omit the topping.
If you love banana bread but want something just a little different, then try this Brown Butter Banana Bread. I hope you'll love its wonderful flavor as much as I do!
Find more quick bread recipes in the Recipe Index.
More Banana Bread Recipes