Graham Cracker Cake combines soft, simple cake with a rich chocolate glaze. A great cake for dessert or a sweet snack!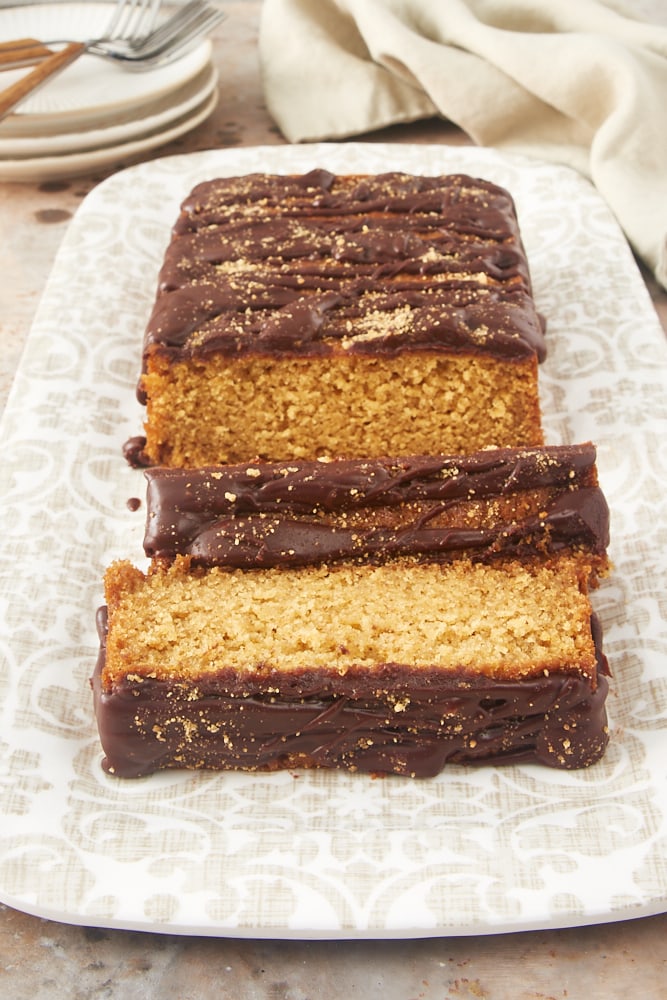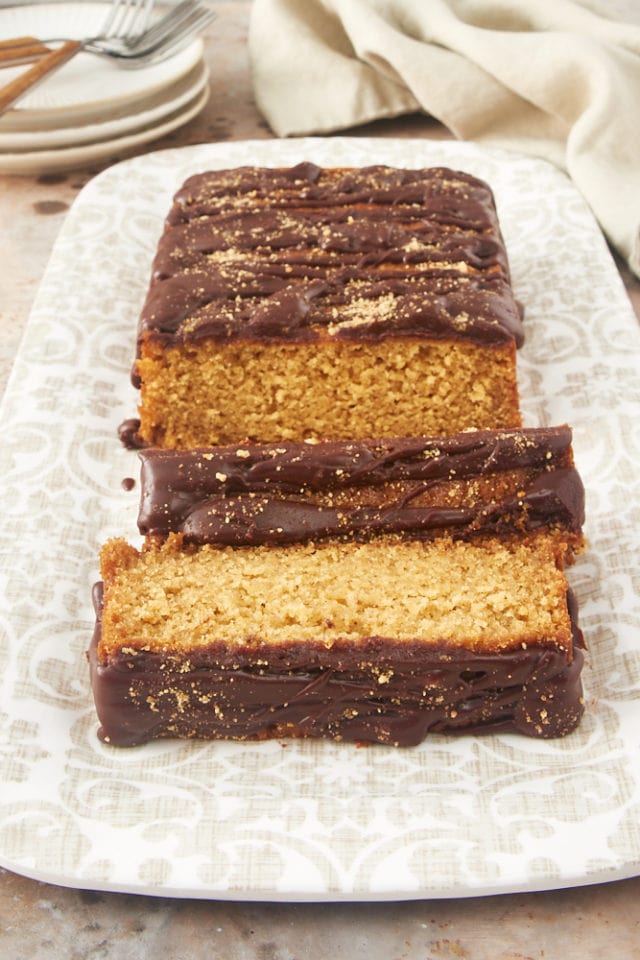 Graham Cracker Cake with Chocolate Glaze
One of my favorite sweet treats is chocolate-covered graham crackers. You'll almost always find a stash of those in my kitchen. There's something about the combination of dark chocolate and sweet graham crackers that I find irresistible!
So, I took that beloved flavor combination and turned it into this Graham Cracker Cake!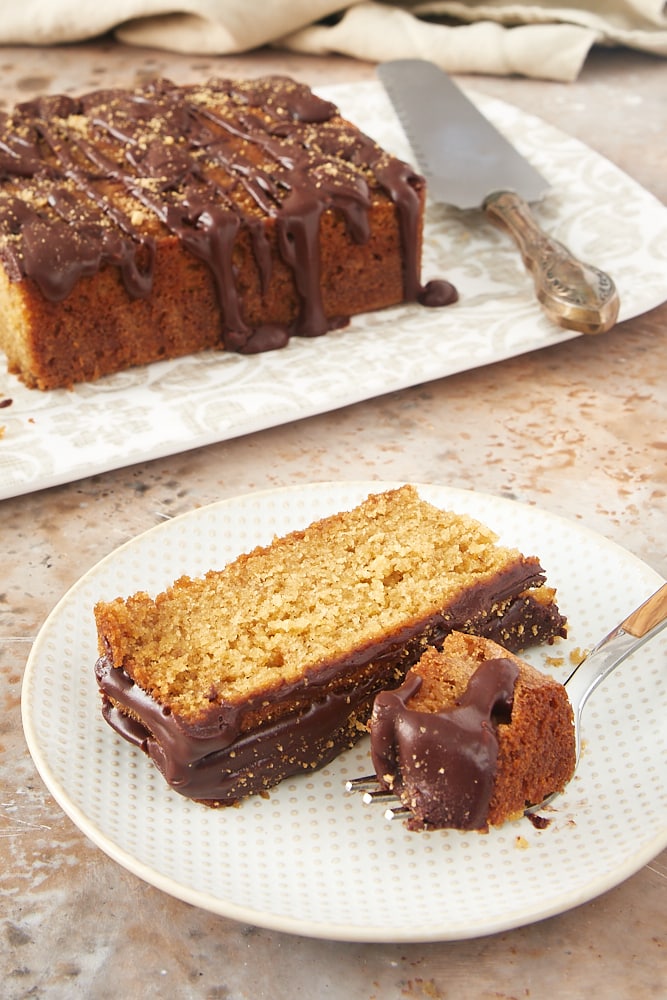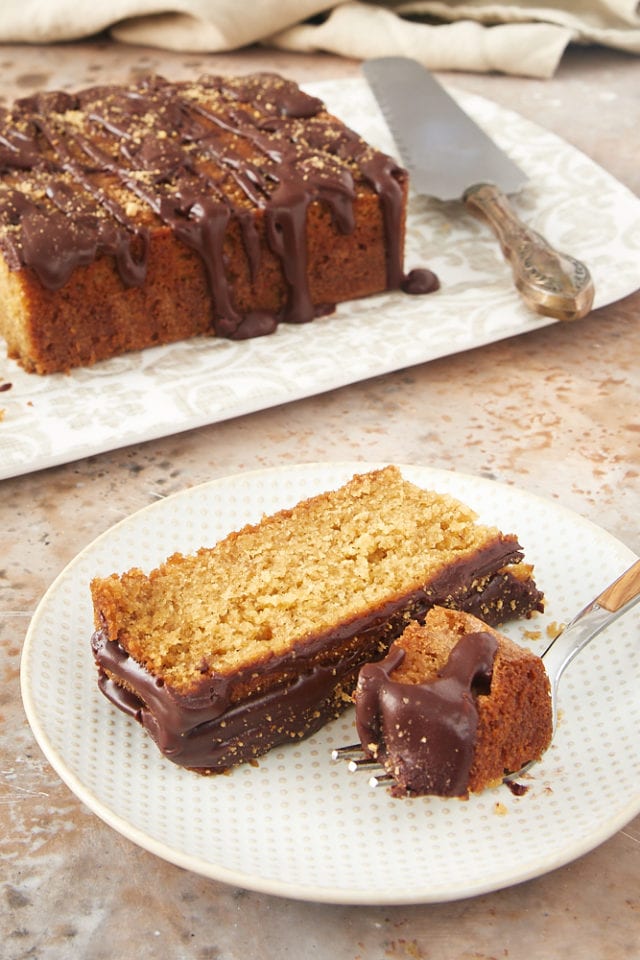 This is such a simple cake to make, and I really like the size of it. It's made in a loaf pan, so you'll get 8 to 10 servings from it. That's great for anyone who likes to bake in smaller batches.
One of the things I love about this cake is the simple addition of a hint of cinnamon to the batter. It's not a bold flavor, but it's rather just enough to make it a bit more interesting. If you're not a fan, you can certainly omit it. Or if you're a big fan of cinnamon, try adding a little more or even using cinnamon graham crackers.
Topping off this cake is a super simple chocolate glaze that I absolutely adore. It only takes a few ingredients and works like a charm. It has a pretty rich chocolate flavor, making it a lovely complement to the not-too-sweet cake.
Tips for Success
Measure accurately. Use a kitchen scale to measure by weight if possible. Otherwise, use the spoon and sweep method for the dry ingredients and sugar.
Make fine graham cracker crumbs. A food processor makes quick work of turning graham crackers into crumbs. You can use other methods as well, but be sure the crumbs are fine so they'll incorporate better into the batter.
Adjust the cinnamon to your tastes. Add a little more or simply omit it if you prefer.
Sift the confectioners' sugar. You'll get a smoother glaze.
Work quickly when glazing the cake. The glaze will set fairly quickly as it cools, so be ready to use it as soon as it's ready.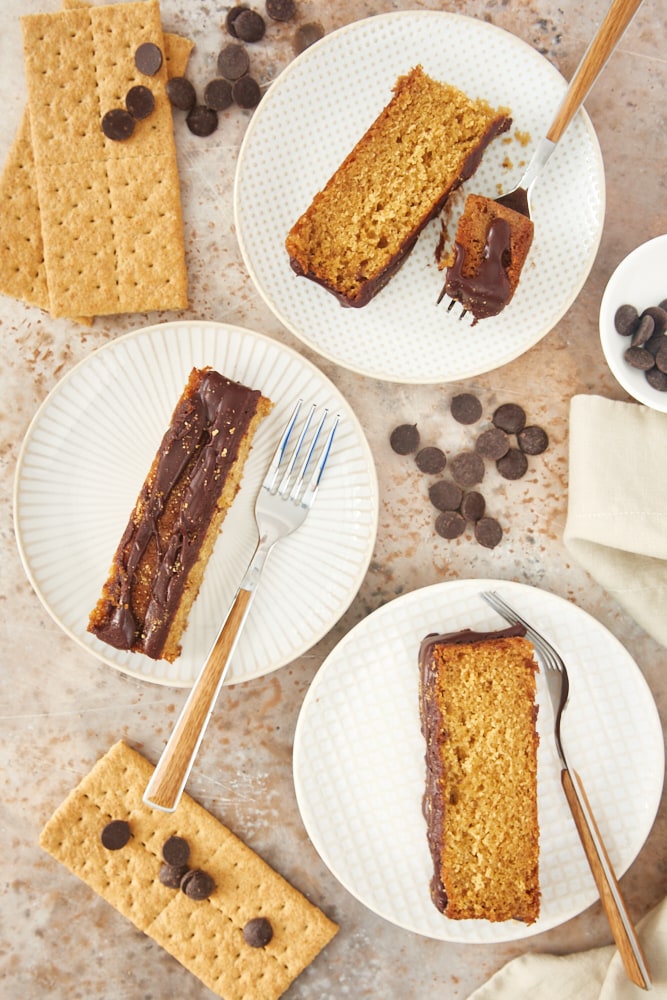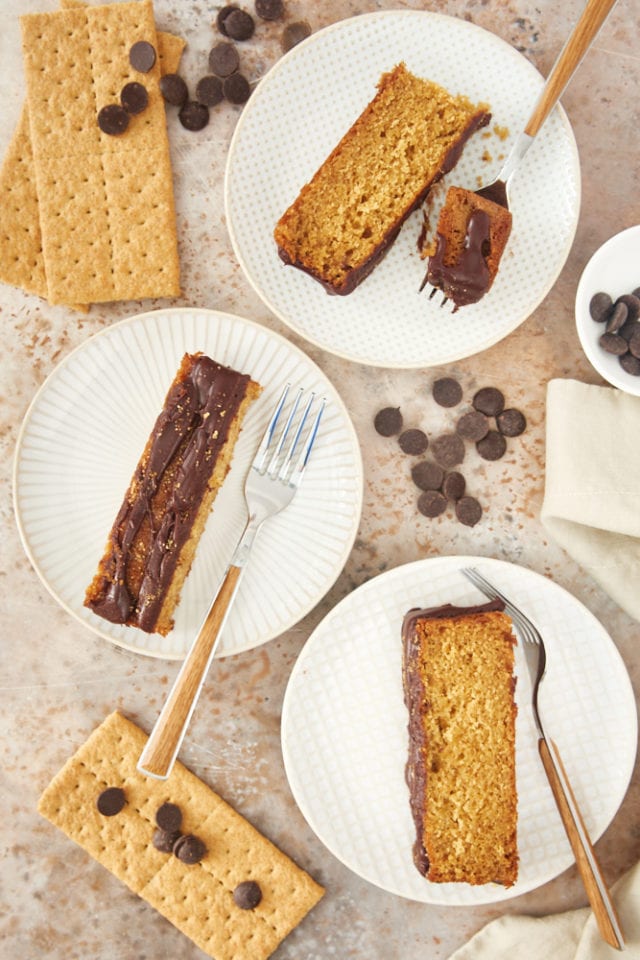 This Graham Cracker Cake is just the kind of cake you'll want for a simple dessert or just for a snack. The rich glaze is quite eye-catching and makes the cake more flavorful, too.
More Graham Cracker Desserts