Blueberry Bread is a perfect example of less is more. It's so, so easy to make and focuses on the simple, delicious flavor of blueberries.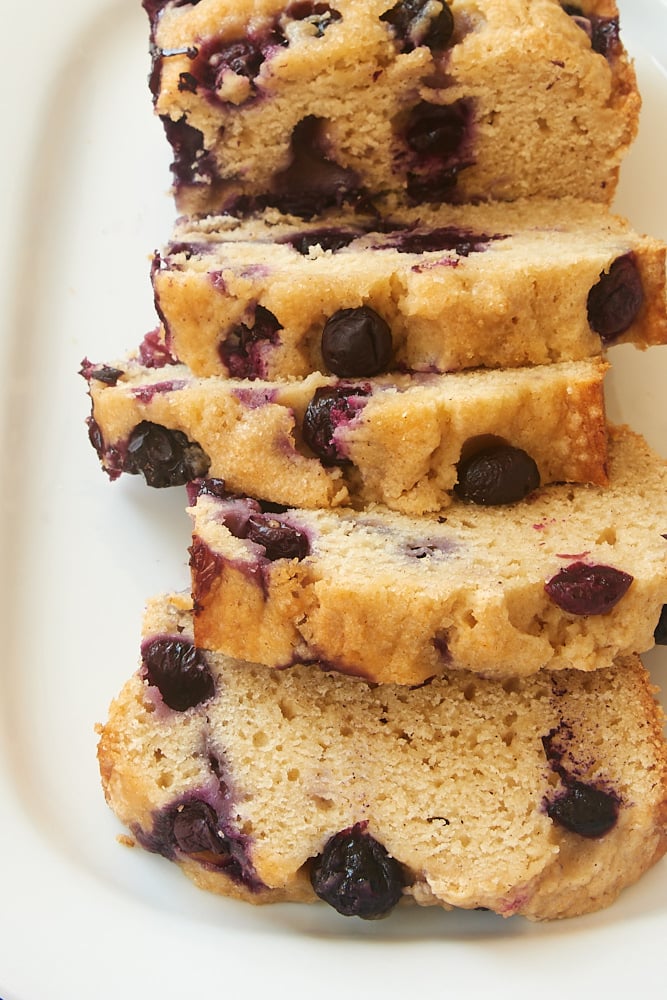 Easy Blueberry Bread Recipe
I go through countless blueberries every spring and summer. I go a little berry crazy in general, but I especially love blueberries. Coming up with different ways to bake with them is one of my favorite challenges. But I often seem to come back to simple things like this Blueberry Bread.
There's nothing exceptionally remarkable about this bread at first glance. It's a fairly standard quick bread at its heart. It's made with basic ingredients using the traditional muffin method. Those blueberries are the star here, with the rest lending a supporting role to make the whole package into a really lovely quick bread for breakfast or snacking.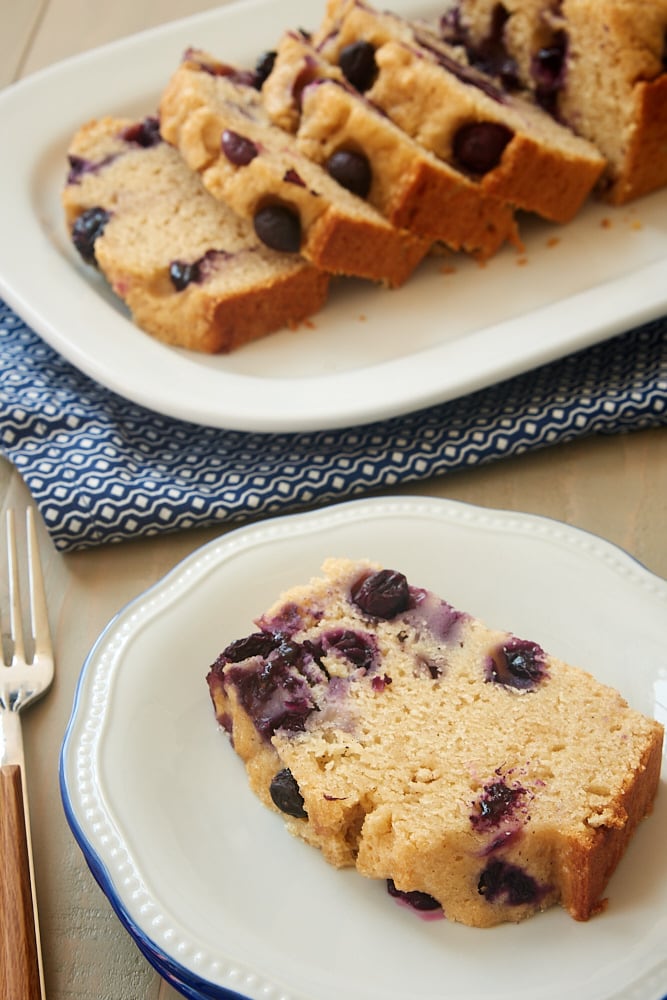 I love this bread for those simple flavors and its simple preparation. It's the perfect amount of effort for those days you want to bake but don't want to spend a long time in the kitchen. Just a few minutes of measuring and mixing, and you'll have a wonderful treat packed with sweet blueberry flavor.
I like the addition of vanilla extract to this bread, but you can easily substitute another extract (like almond) or even some fresh lemon or lime juice. Try using about a tablespoon of juice and replace the cinnamon with a little zest if you go that route. You can always adjust up or down to suit your tastes.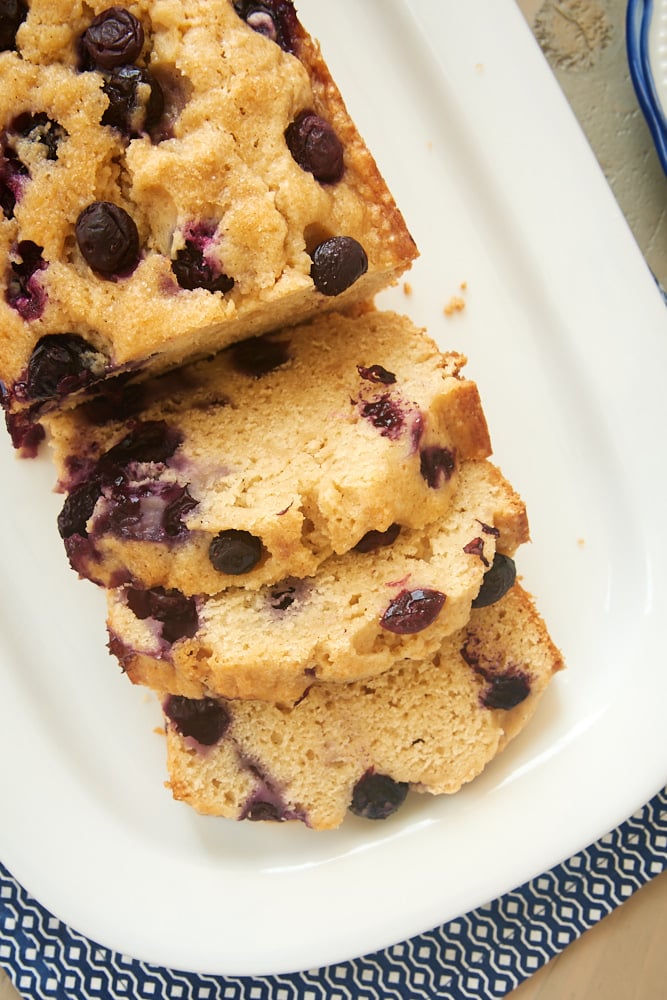 While it's not the fanciest thing to bake and it doesn't have a catchy name, this Blueberry Bread is just so, so good. If you love blueberries and want a simple way to enjoy them, then this quick and easy bread is most definitely for you!
For those of you who might prefer muffins to a quick bread, be sure to see my tips for converting quick bread to muffins.
Find more quick bread recipes in the Recipe Index.
More Simple Blueberry Recipes