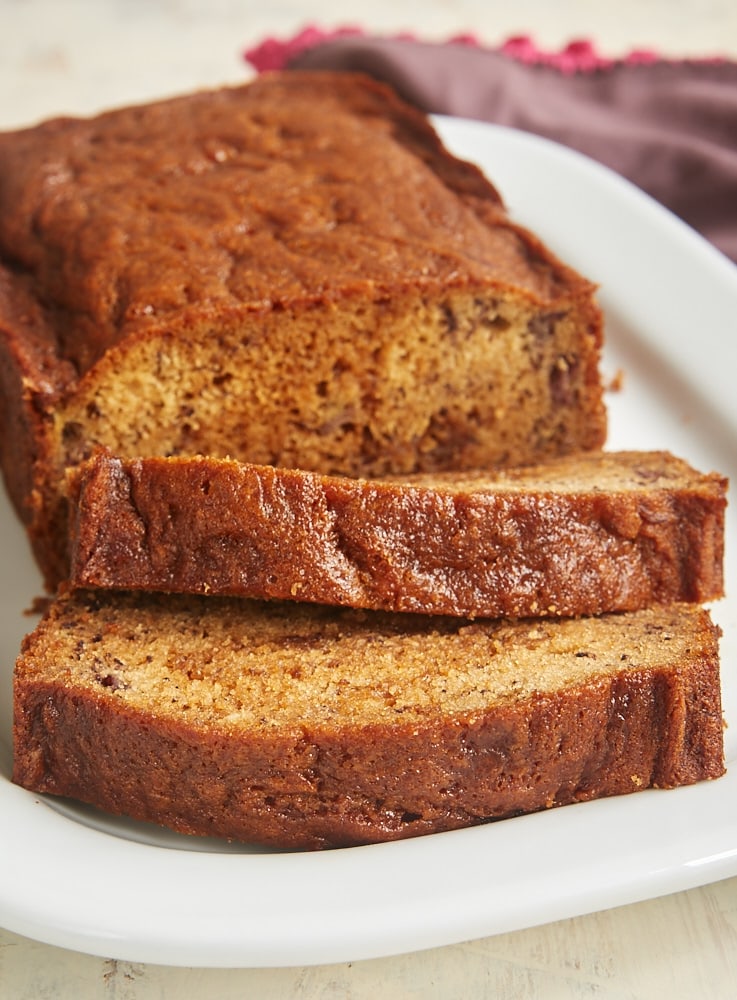 Homemade banana bread is one of my favorite treats. I'll take it for breakfast, a snack, or most any time. I don't need a lot of additions to it to enjoy it fully, although I do like changing up my standard banana bread from time to time to keep things interesting.
A craving for something a little different is what leads us to this Dulce de Leche Banana Bread. At its heart, it's just a simple banana bread. But, swirl in a little sweet, rich dulce de leche, and you've really upped the flavor of this classic.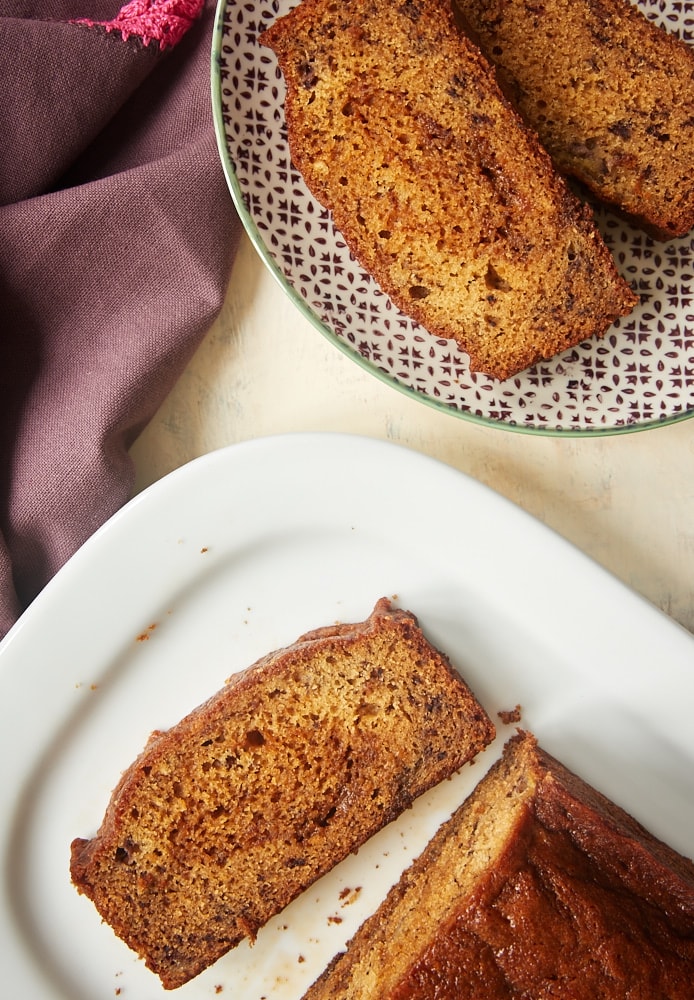 I don't quite know when I discovered dulce de leche, but I can tell you that I was instantly smitten. Its rich flavor is reminiscent of caramel or butterscotch. As much as I love both of those things, it's no surprise that I am completely enamored with it. It pairs so well with so many flavors, too, like (you guessed it!) bananas.
The sweetness of bananas and the caramel-like flavor of dulce de leche is really an outstanding combination. (If you agree, be sure to check out this banana pudding!) So, combining the two in a classic banana bread is a no-brainer. The result is a soft, moist, sweet bread with just a hint of rich flavor.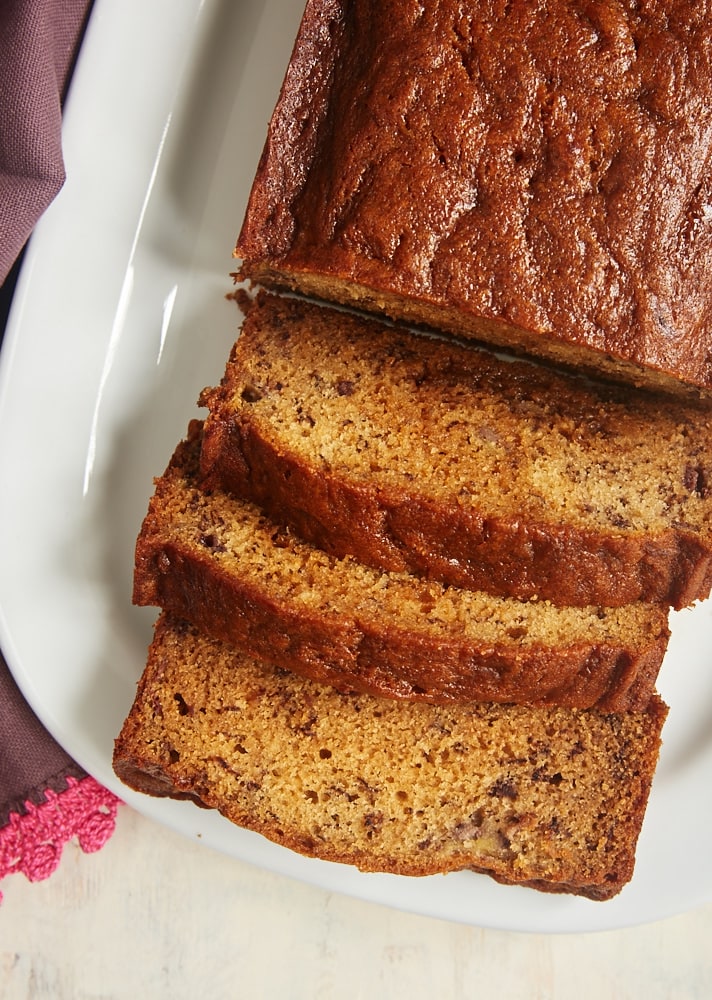 I like to swirl the dulce de leche into the batter versus just mixing it along with the other ingredients. True, the swirl doesn't boldly stand out in a visual sense, but I like that the amount of dulce de leche varies in each bite.
If you're wanting to change up your banana bread game, this Dulce de Leche Banana Bread is just the thing. You get all the things you love about banana bread with a little bit of extra flavor. It's really fantastic!
Find more quick bread recipes in the Recipe Index.