If your Easter celebration is for two or a few, then these small batch desserts are just what you need!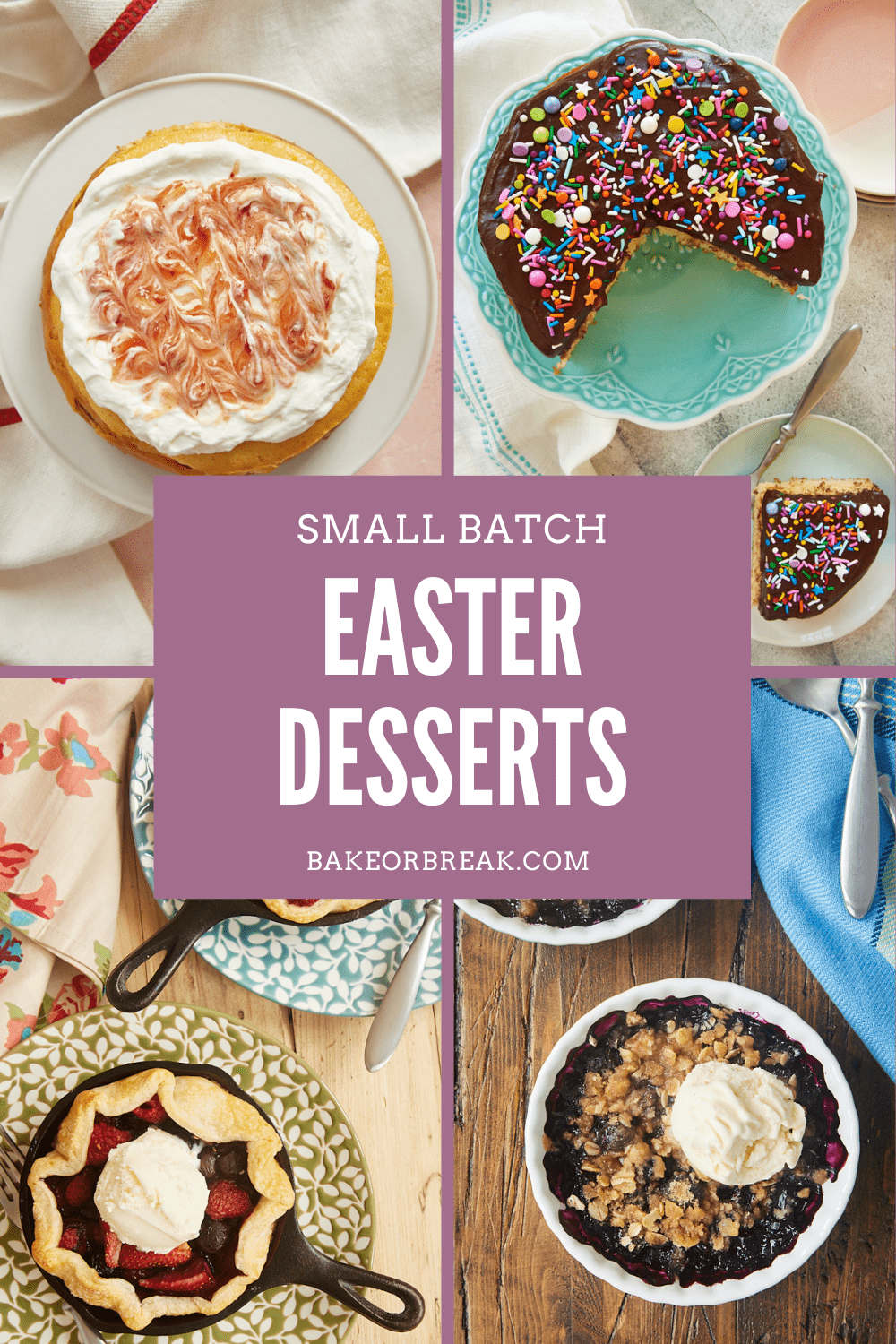 Small Batch Easter Desserts
With just the two of us at home, I often find myself making small batch desserts for us to enjoy for special occasions. These particular recipes are great choices for a small Easter gathering or some other springtime celebration.
I hope you'll found some Easter dessert inspiration among these recipes. If you're hosting a larger gathering, then be sure to see my collection of favorite Easter desserts for a crowd. Whether your celebration is small or a bit larger, I wish you a very happy Easter!
Tips for Small Batch Baking
While the general rules of baking always apply, there are a few things to keep in mind when making small batch recipes.
Measure accurately. This is always a must in baking, but errors in measuring will likely be amplified with small quantities of ingredients.
Use the correct pans. Check the pan size needed for the recipe, as some small batch recipes need non-standard pans.
Use quality ingredients. Good quality ingredients will shine in your desserts!
How to Make an Intimate Holiday Special
A small gathering or even just a day spent with your partner is every bit as special as a holiday with lots of family and friends. Here are some things to consider to help make it even more special and memorable.
Plan a special menu. Choose things you know are favorites or go with some foods that are a little more effort than your usual fare.
Think about presentation. Take the extra time to add garnishes or focus on presentation for your food.
Decorate. This can be as simple or as involved as you want. Add a few touches to your table to fit the Easter theme. Even just some pretty napkins can dress up your table.
Dress up! Just because it's a small gathering doesn't mean you can't dress up.
More Easter Baking Ideas